How to Make Peppermint Bath Salts Recipe – DIY Gift Idea
This post may contain affiliate links, view our disclosure policy for details.
I LOVE making DIY gift ideas – especially when my kids can help too! Every year we make different gifts for my kid's teachers, and this Peppermint Bath Salts recipe was one of my favorite gifts to make!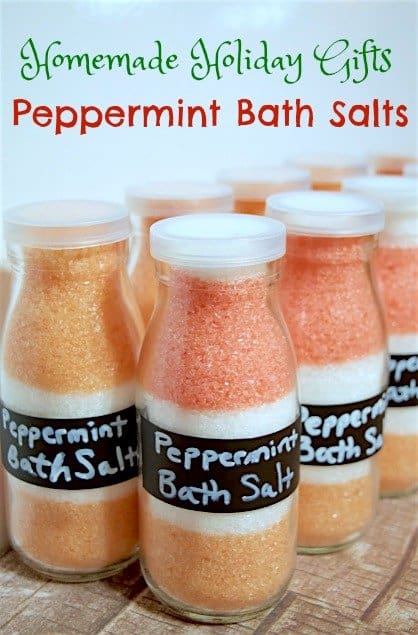 If you haven't figured it out yet I'm making a lot of gifts this holidays – all homemade! These Peppermint Bath Salts smell so amazing! I've made Faux Succulent Magnets, a Wooden Planter Box, Jaws Soap, a custom Skateboard and a Bigfoot gift set. I've also made this Hot Cocoa gift set that I did last year as well as a Bath Bomb Ornament set coming soon! These bath salts are by far the easiest to make! Here's what you'll need:
Bath Salts Ingredients:
Epsom Salts

Peppermint Essential Oil

Red Food Dye
Milk Bottles (or other container)
Chalkboard Labels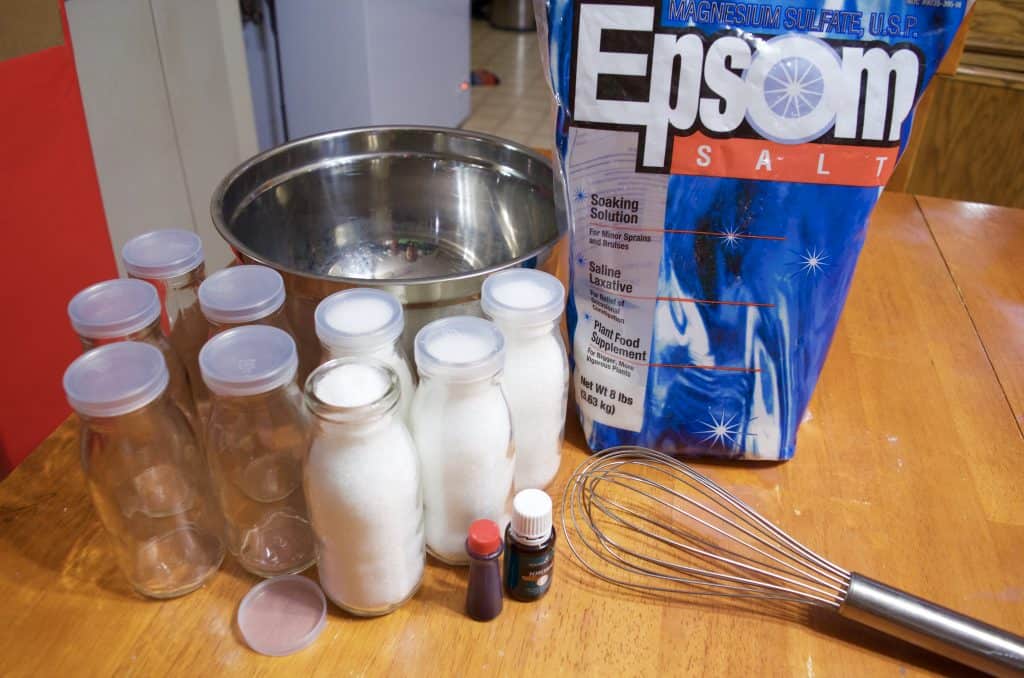 I made Peppermint Bath Salts (even though these pictures make it look a little more like Peaches and Cream). The recipe is ridiculously easy to make, but the bottles that Oriental Trading sent me just made it perfect! I LOVE the glass Milk Bottles with lids that they sell. I wanted to wrap some twine around the top but it was backordered at the time.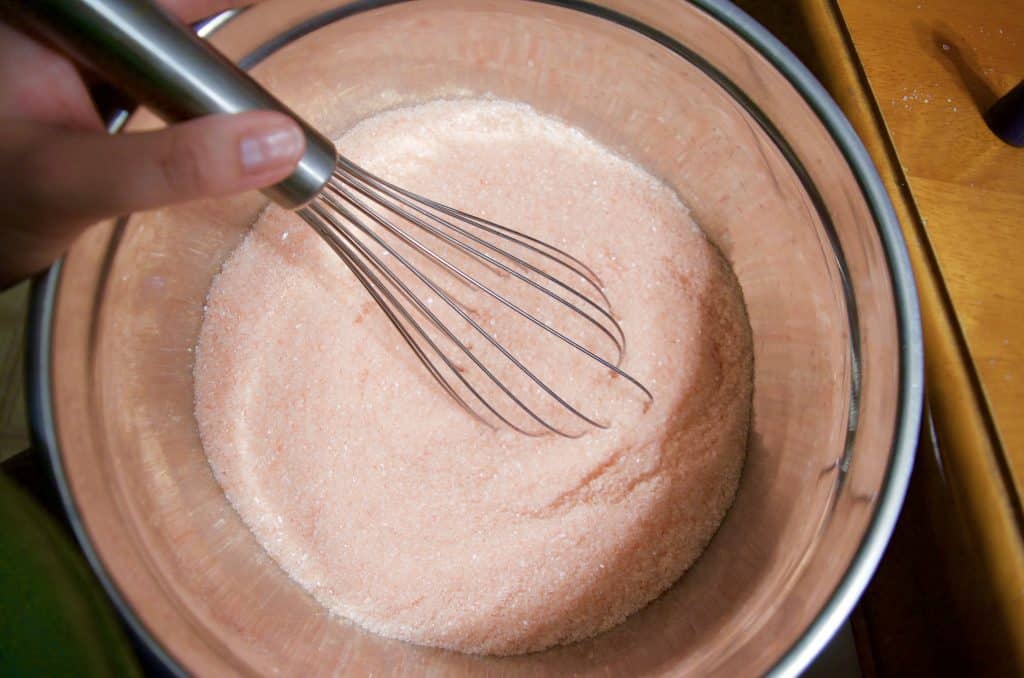 I poured about half of the Epsom salts that I needed into a mixing bowl, added 15 drops of Peppermint Oil, and about 15 drops of red food dye. The more food dye I added the more peach colored it became so don't put in too much red dye! It still ended up looking pretty though.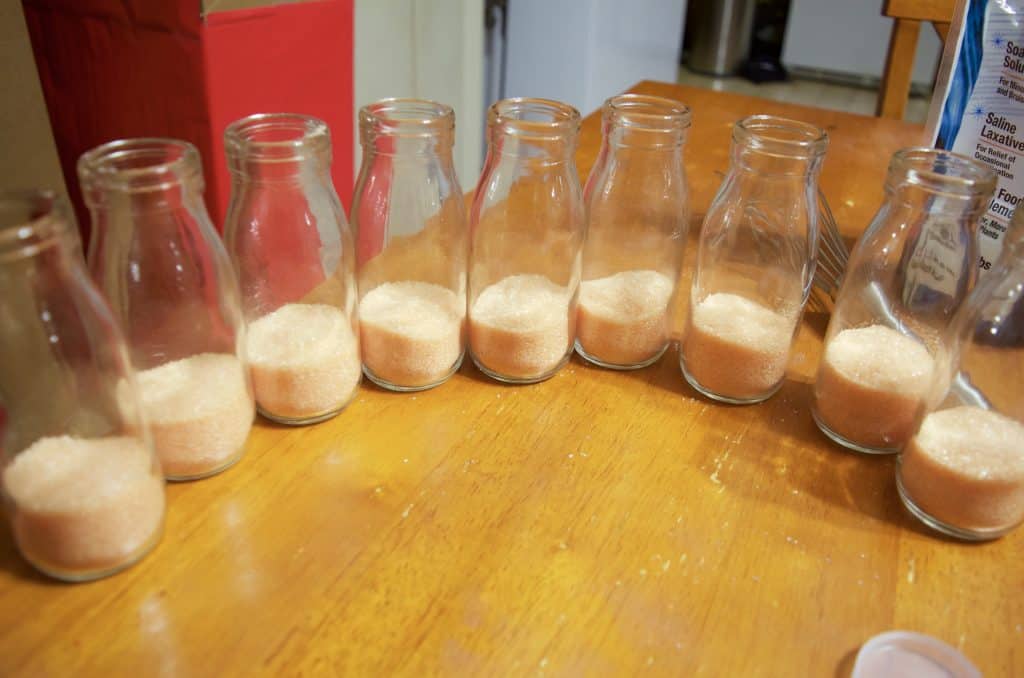 Pour the red dyed bath salt into 1/3 of each container.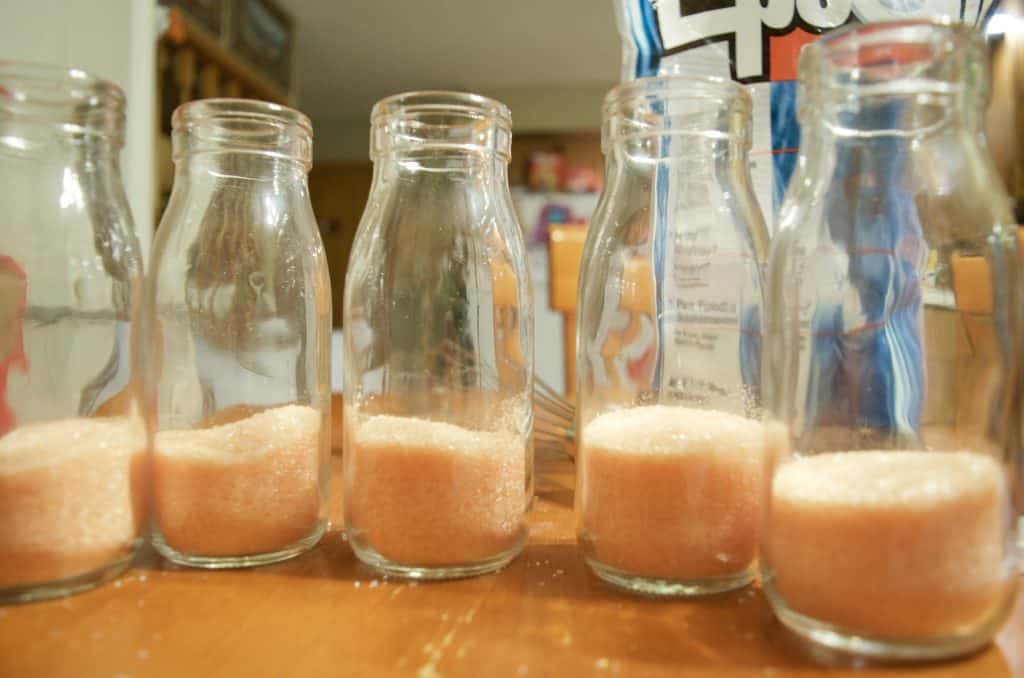 Tap the bottom of each glass onto the table so that the salts are not crooked inside.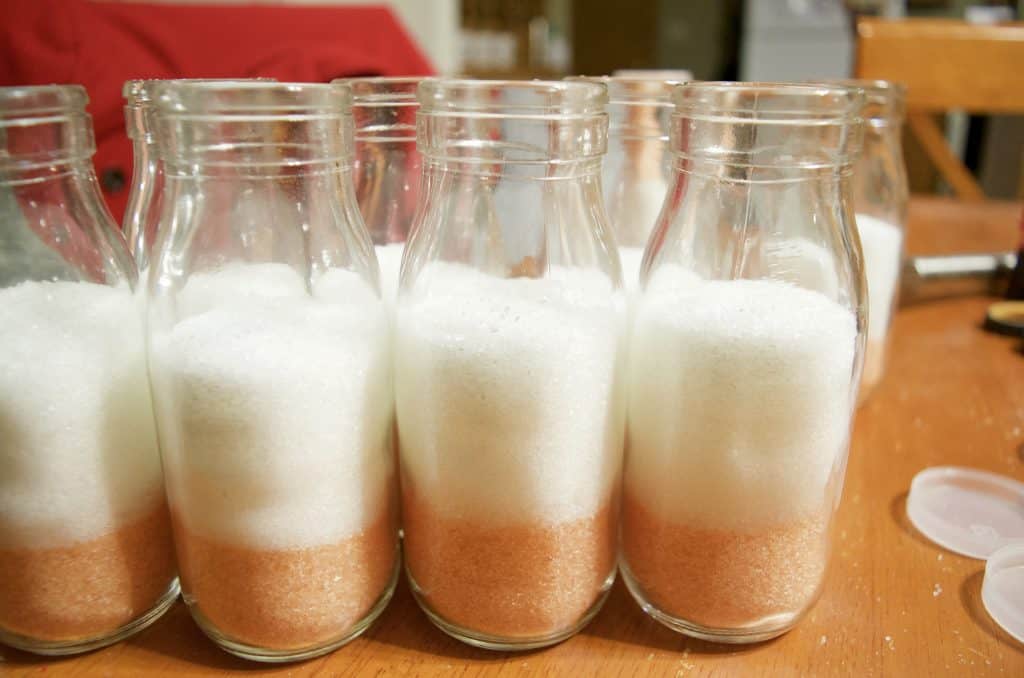 Fill up the rest of the bottles with the plain un-fragranced un-dyed Epsom salt leaving about 1/3 of the top empty.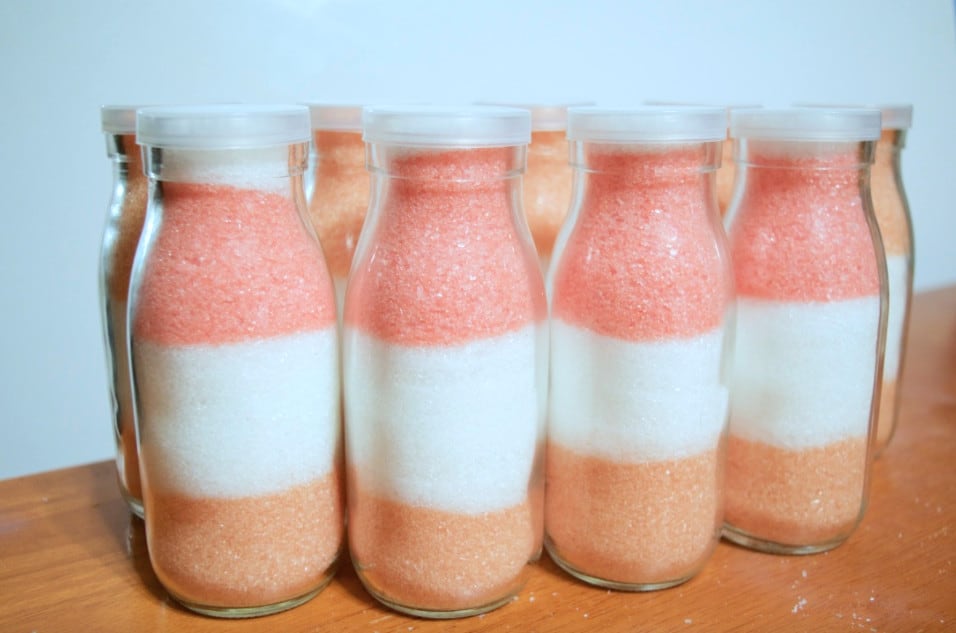 Top off each bottle with the red Epsom salt! You can see that I actually ran out of Epsom salts that were red and my second batch definitely did not turn out the same color! I think they are beautiful, but make sure you dye ALL of the Epsom salt that you'll need.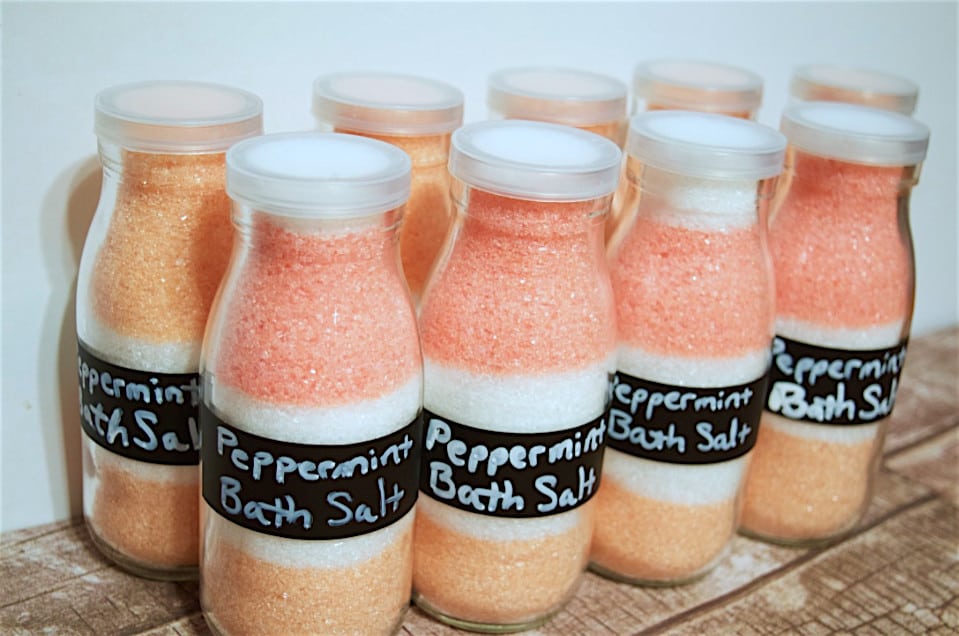 I love the simple Chalkboard Labels from Oriental Trading that they sent us. In fact I cut them in half so I needed less of them and then used a Chalk Marker to write Peppermint Bath Salt. You can make your own Bath Salts with any essential oil and dye them any color you want! Just remember that if you are layering your bath salts like I did and you don't want them to get mixed up keep the bottles upright and fill them as high as you can get them.
You can place your diy bath salts in any container that you want! Get creative!
Other DIY Gift Ideas: