Spring Mushroom Wreath Craft for Kids
This post may contain affiliate links, view our disclosure policy for details.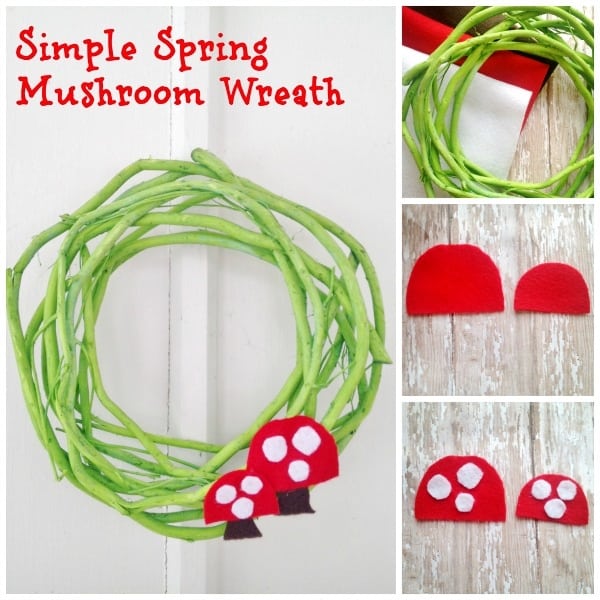 Are you ready to get into the mood for spring? If so, this simple spring mushroom wreath is the perfect home accent. It also goes along perfectly with our Mushroom Spore Art activity! You can make your own wreath in just minutes, and it is much easier to create than you may think. You only need a few supplies to make one, all of which can be found at your local craft store. Take a look below at how to make your own simple spring mushroom wreath. It is a cute way to get the look of spring for less!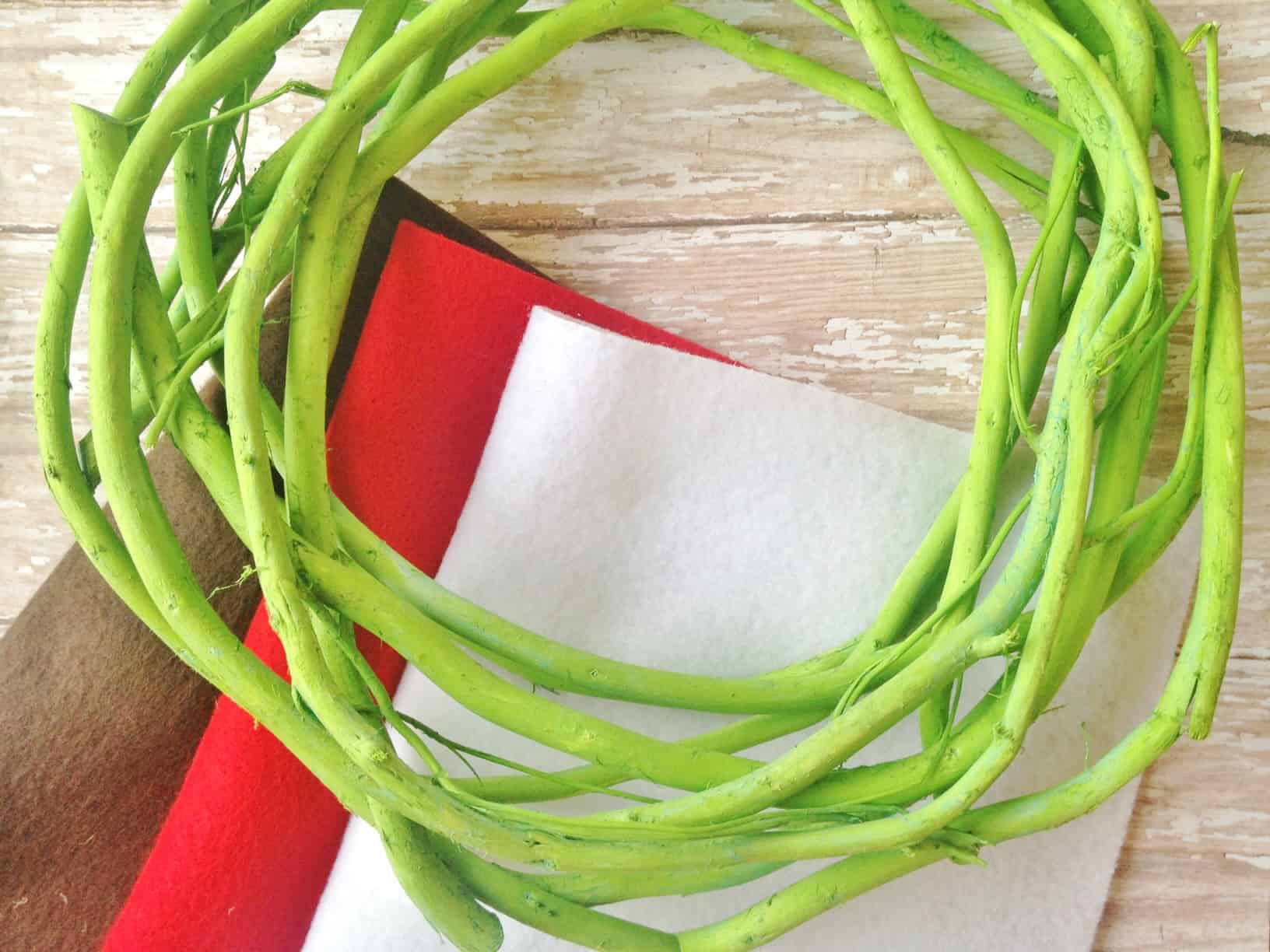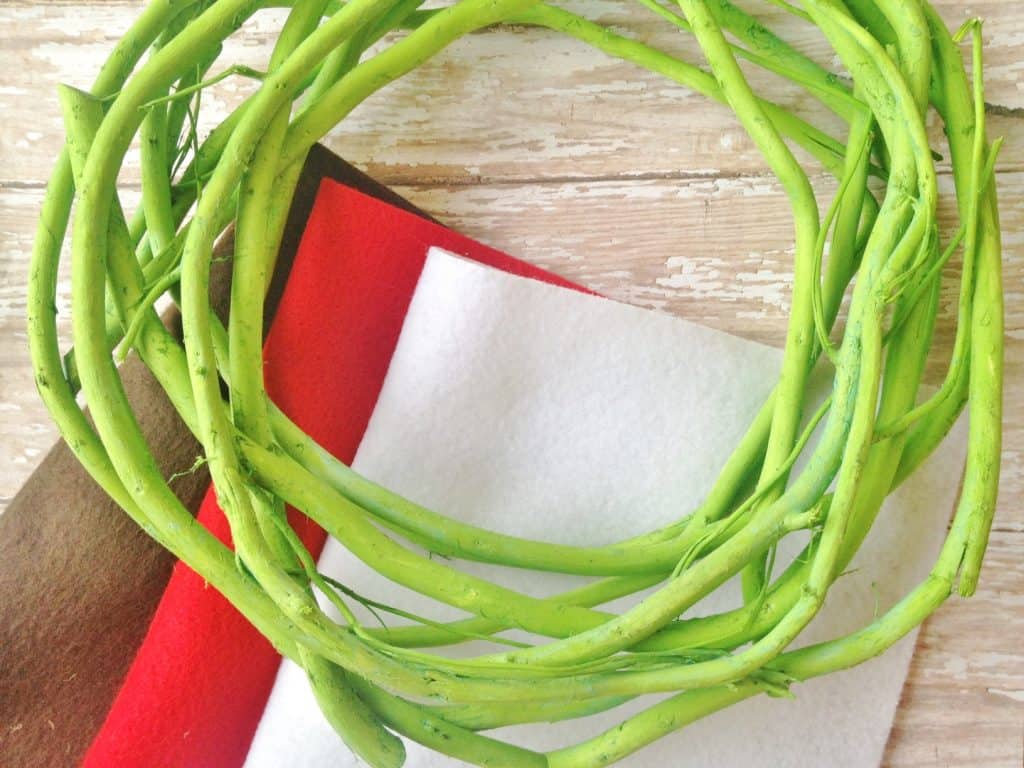 Supplies needed:
Grapevine wreath
Green spray paint (optional)
Red, white, and brown felt
Scissors
Glue
We were able to find colored grapevine wreaths at our local Hobby Lobby store. They were on sale for 40% off (you can also use the digital coupon) and score one for around $3. Felt is around .50 cents per piece, also available at Hobby Lobby or other craft stores. If you can't find a colored grapevine wreath, just buy a plain one and spray paint it. So easy!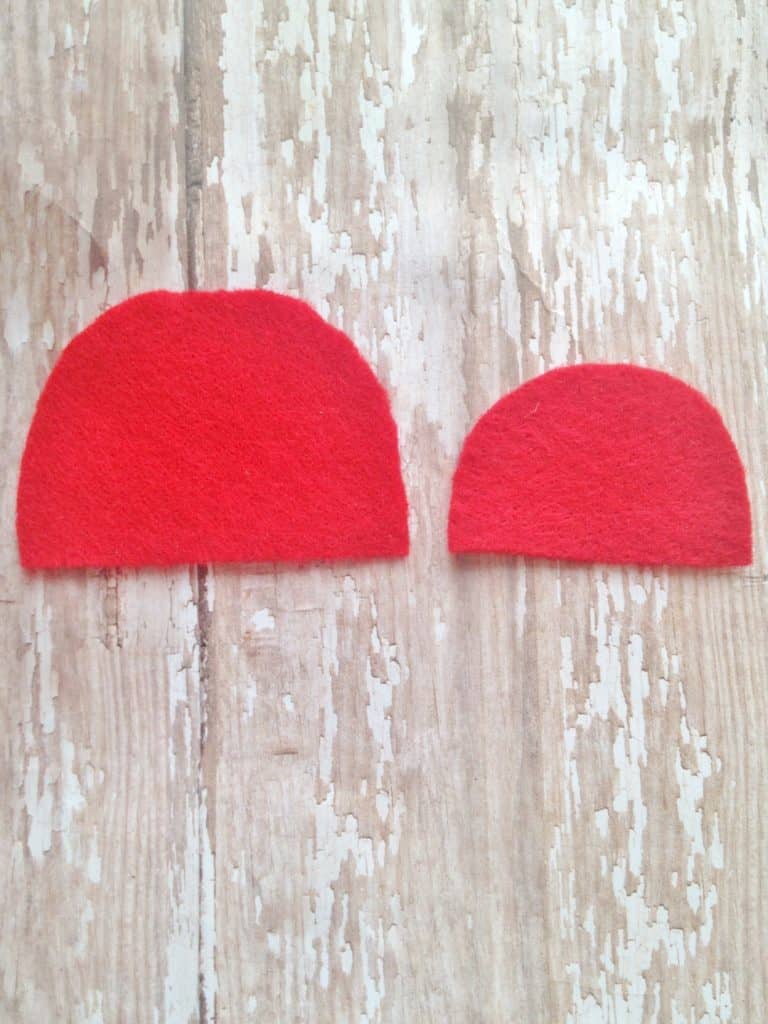 Directions:
1. Begin by painting your wreath if needed. If not, proceed to step 2.
2. Cut a half moon shape out of your red felt. This will be the top of your mushroom.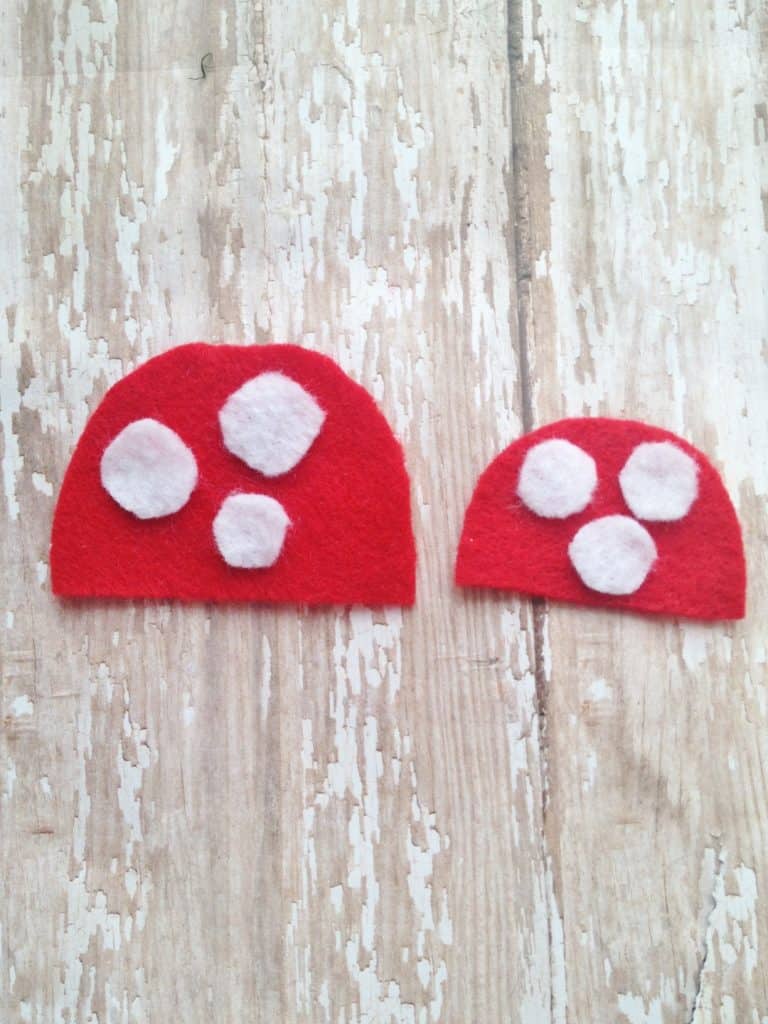 3. Cut out several white circles. These will make the dot accents on your mushrooms.
4. Cut a simple stem out of the brown felt. A simple rectangle with rounded off edges works great.
5. You now want to assemble the pieces of felt. Glue the half moon (red piece) to the top of the brown stem. Add your white dot accents.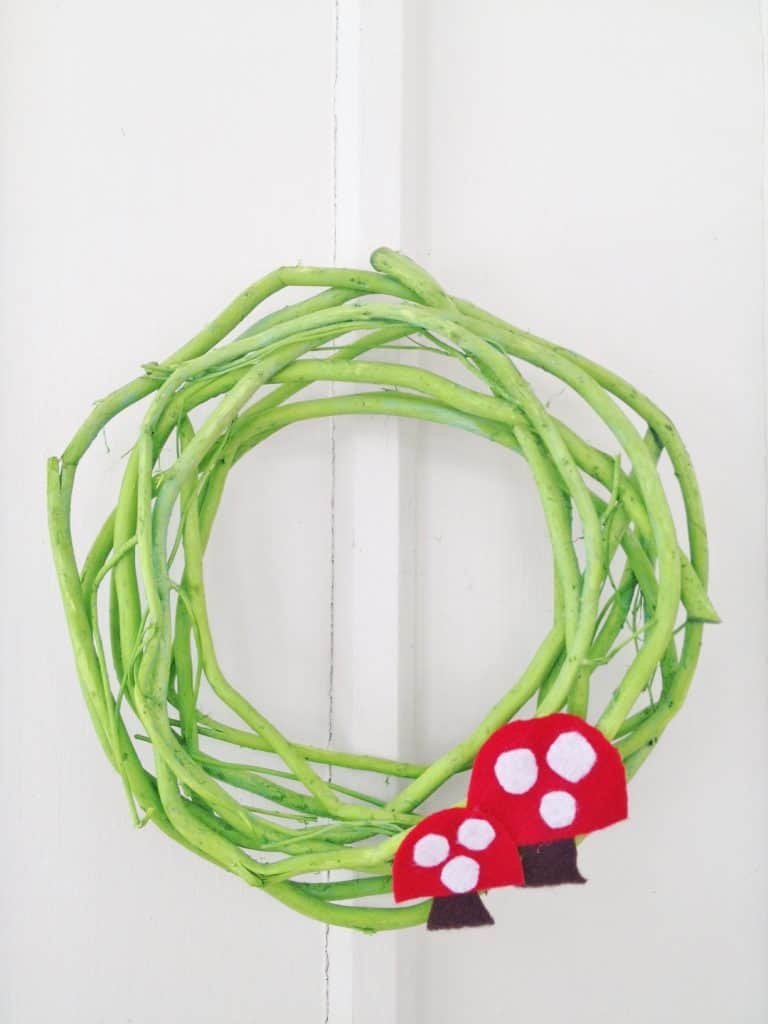 6. Apply a dab of glue to the back of your mushrooms and press to the wreath. Hold in place until dry and secure.
Your easy spring mushroom wreath is now ready to be displayed. Hang it on a patio, front door, or even in your office. It is such a fun and whimsical way to get into spring!
Check out our mushroom spore art science activity which pairs great with this craft activity!
PLUS we've grown these Mushroom Kits by Back to the Roots (shown below) and they make for an AWESOME hands-on project with the kids that are tasty in your dinner as well!