FREE People of the World Geography Game Printable
This post may contain affiliate links, view our disclosure policy for details.
Thanks to Oriental Trading for sending me the products featured below.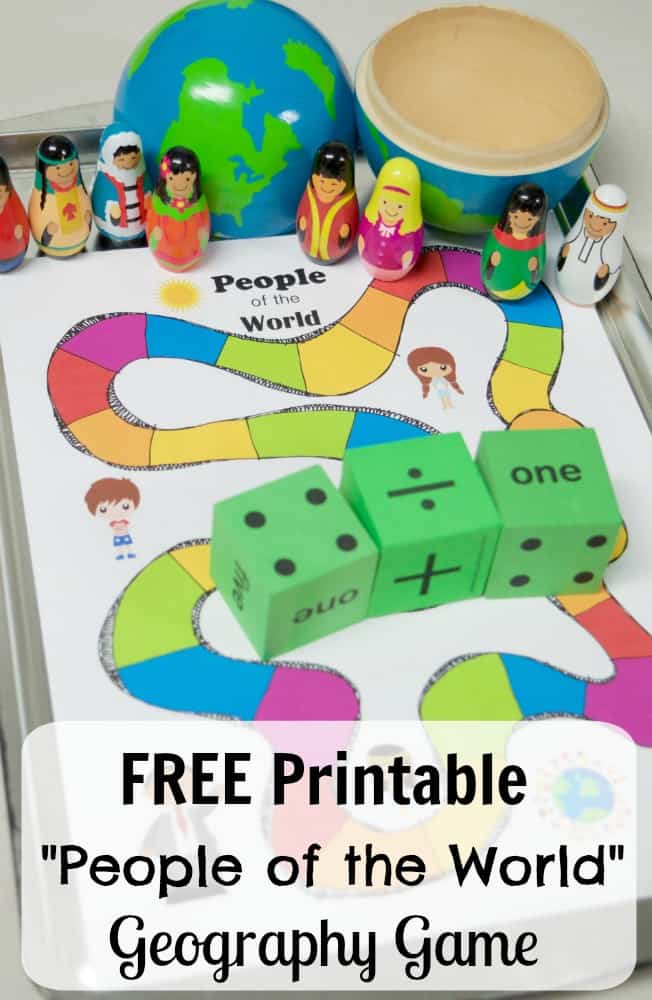 I absolutely FELL IN LOVE with this AMAZING Globe set that Oriental Trading had a while back!! It goes fantastic with all of the educational supplies I've been collecting over the years!
It's absolutely amazing for pretend play, use as an educational tool, and of course – to play our FREE Printable "People of the World" Geography Game! At the bottom of this post I've got a free printable PDF file for you to use any way you like!
You can read below how we used ours for math and geography or print yours, laminate it, and make your own rules!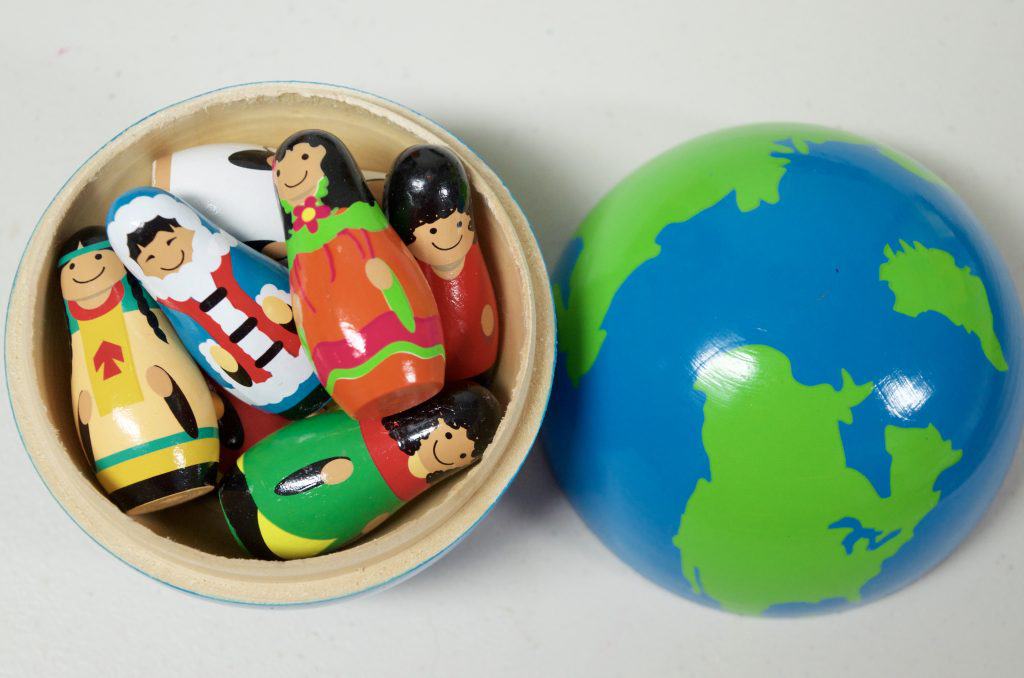 This is the globe set and it's one of my most favorite things I've ever found! It's a strong quality globe that opens up and inside stores a set of little wooden dolls representing cultures all around the world! It's a flawless set that's brightly colored!
Math Dice: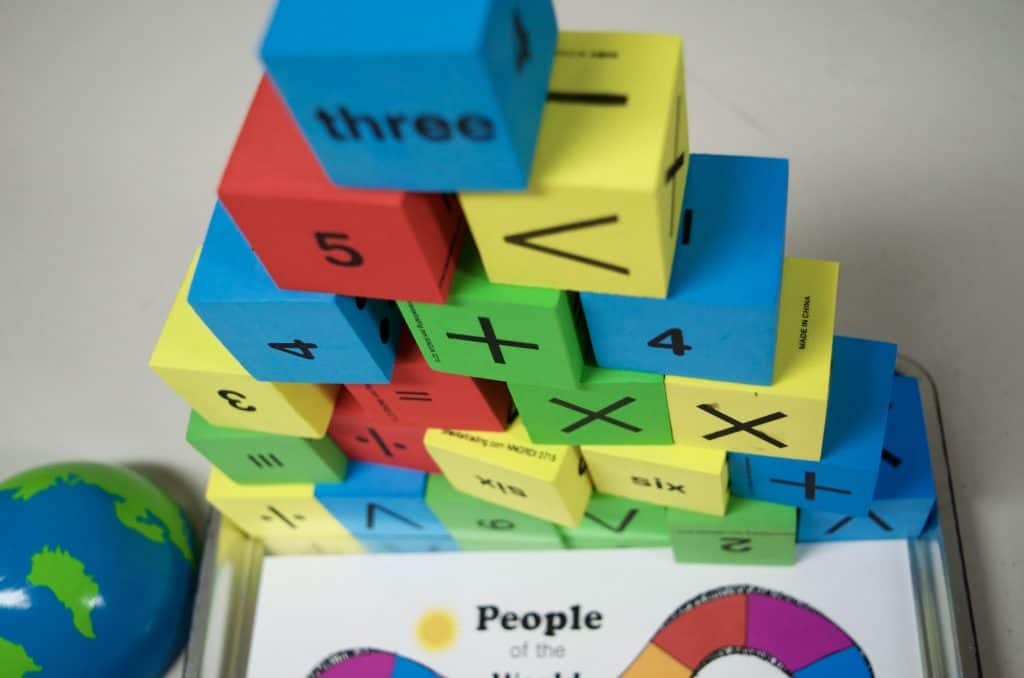 And these math cubes are absolutely fantastic! This happy stack of math dice are actually two separate sets. The Math Symbol Dice and the Number Recognition Dice – both made out of foam and both sets have multiple dice in the set (and color coded!) so you can use different sets for different teams/groups. I used both sets of these dice to strengthen math recognition skills to play the game.
You can usually find some sort of foam dice similar to these at the dollar store.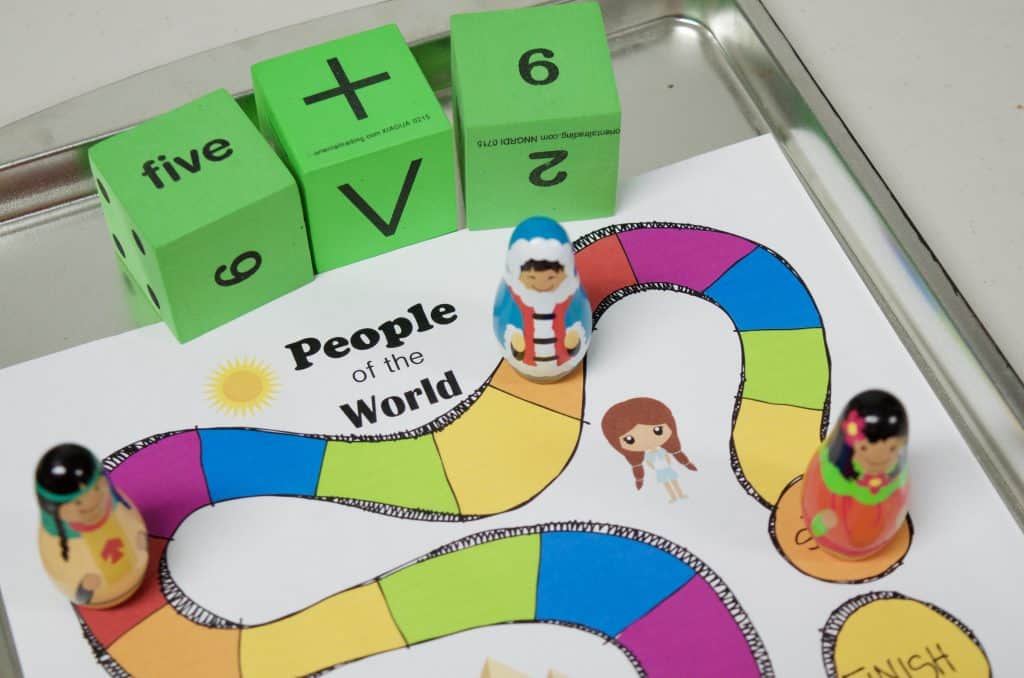 Each person or team will choose a little wooden "doll" as their playing piece. Ideally it would make a great group project beforehand to research and do a report on each culture. To move ahead the team must correctly answer a geography question or question related to their culture they studied.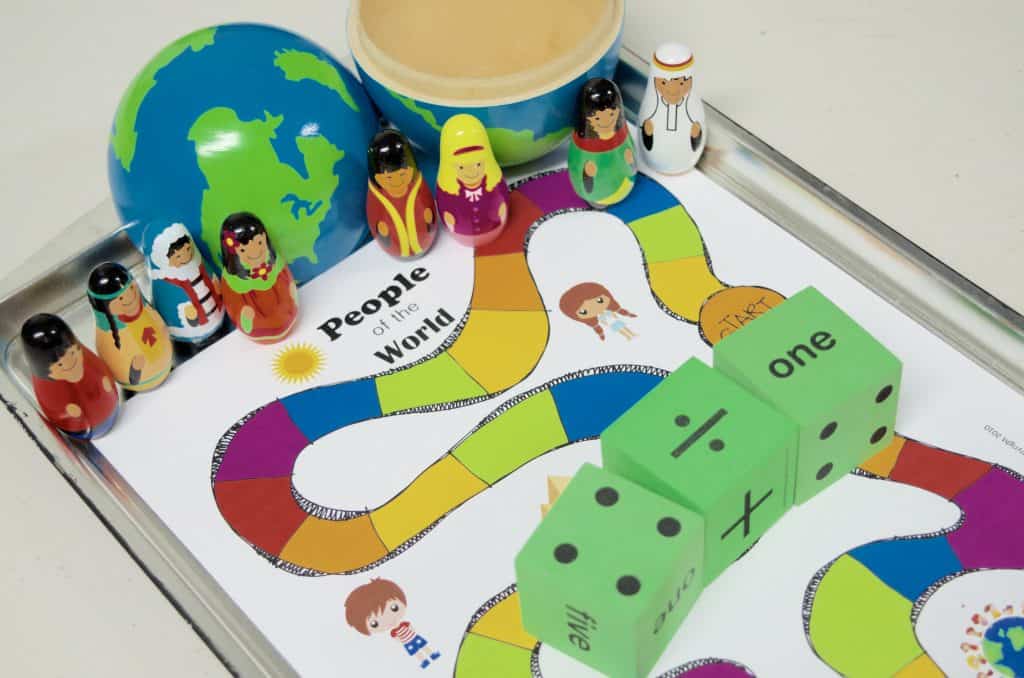 To find out how many spaces they move ahead they must not only roll the dice (two numbers and one symbol dice) but they must complete the equation before moving ahead. This game is a good challenge on so many levels!
You have math, you have teamwork, and you have geography or culture.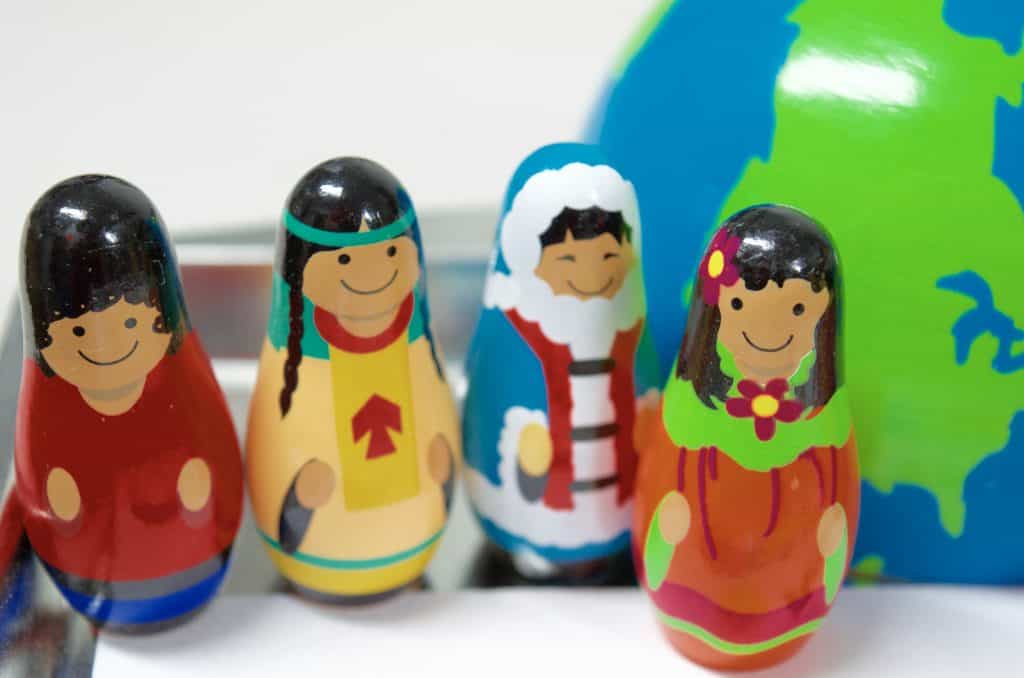 Aren't these great?! You can absolutely use these in a diorama that features important pieces from each country's culture as well for an additional project. If you can't find your own globe dolls like these you can make your own out of wooden peg dolls or blank nesting dolls!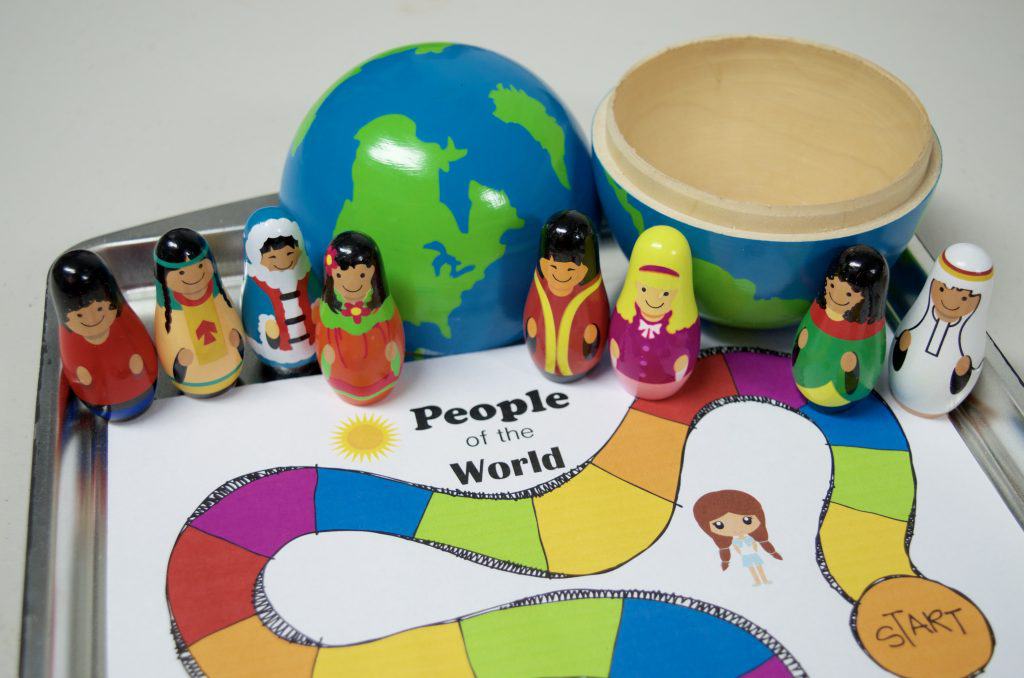 I've left the game board pretty blank for you to customize it however you need! I do recommend laminating it though. It's the perfect size to place inside of a cookie sheet as well.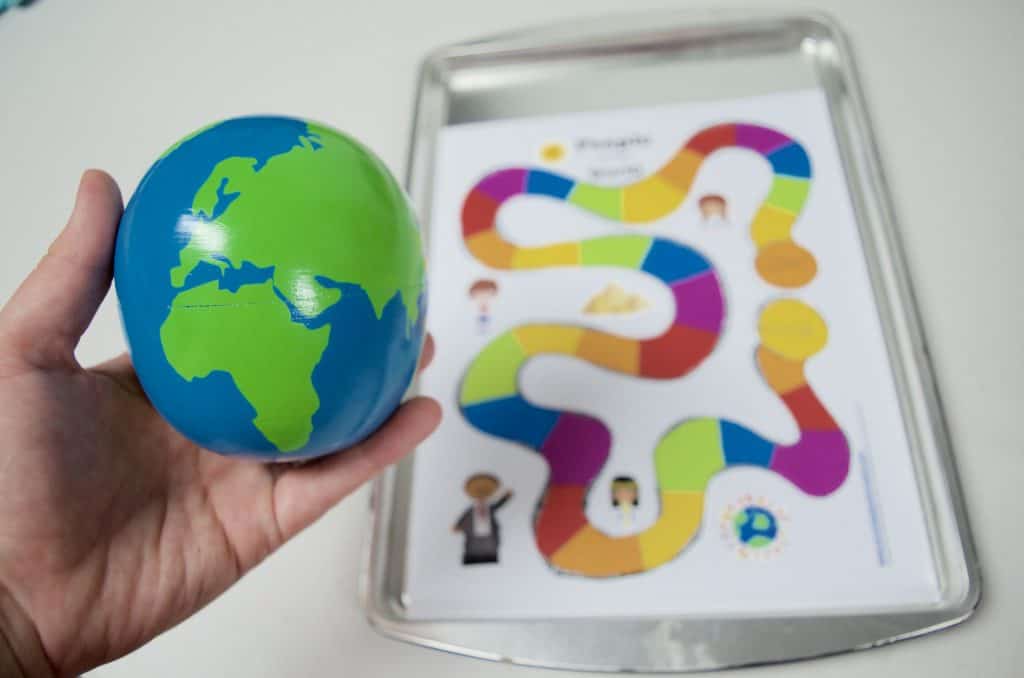 Here's the globe closed up – I can't express to you how much I love this globe! So grab some dice and game characters to play with, then print out our game board below!