Quick Dinner Idea – Spaghetti Sandwich
This post may contain affiliate links, view our disclosure policy for details.
If you're anything like me there are MANY nights you just don't have time for dinner. Here is one of our favorite quick dinner ideas that don't fit into the old "chicken nugget or hot dog" routine!
Yep – it's a Spaghetti Sandwich!!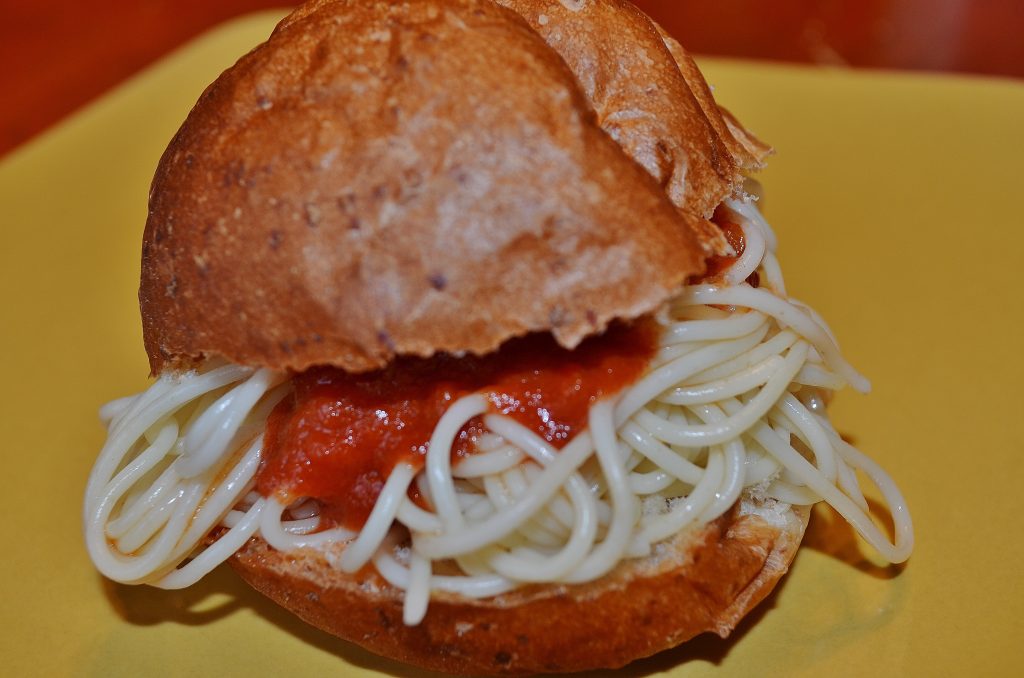 Just place some plain spaghetti noodles onto a roll and spoon some spaghetti sauce on top! You can even top it off with Parmesan cheese!! PLUS these are great to pre-make and wrap up for school lunches!