15 Minute Steak Dinner with Garlic Lime Cilantro Mashed Cauliflower
This post may contain affiliate links, view our disclosure policy for details.
I don't have time to spend an hours cooking but this AMAZING 15 minute (or less!) steak and garlic lime cilantro mashed cauliflower is delicious and will not stay on your dinner table long!

Do you ever try something new and wonder "where was this all my life?!"? That's pretty much what I said after I scarfed down everything sitting on my dinner plate.
You guys, even my kids asked why I didn't make two containers of mashed cauliflower! And it's ridiculously QUICK and easy to make! I used a simple frozen platter I grabbed on sale to help cut some time for myself.
I love knowing how simple it is to get my entire family eating veggies for dinner in just a few minutes of prep! We've made mashed cauliflower before but the consistency of the cauliflower was so much better than we made!
If you've been on my blog at all this summer you know that we moved out of state last month so time (and energy!) are at an extreme premium right now. We're getting back into the swing of life which also means needing to actually eat normal and healthier again.
15 Minute Steak Dinner with Garlic Lime Cilantro Mashed Cauliflower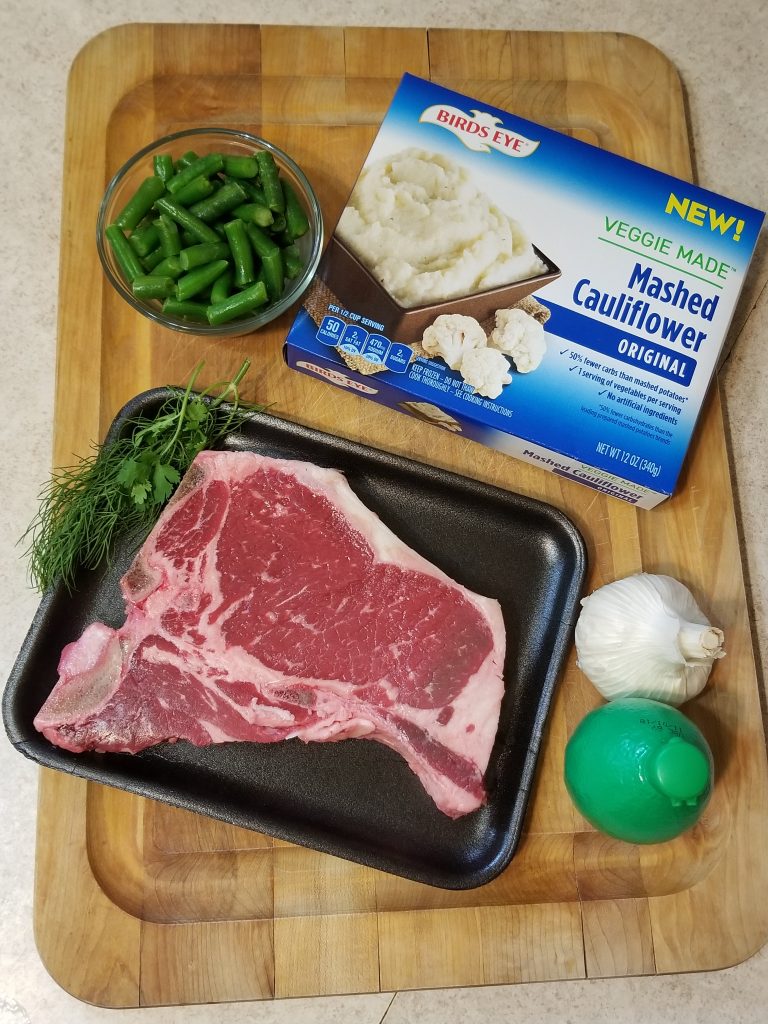 Ingredients Needed:
Steak of choice
Mashed Cauliflower (found in the freezer veggie section)
Fresh Garlic
Cilantro
Lime Juice
Soy Sauce
Seasoning Salt
One other veggie of choice
Recipe Directions:
Begin by placing your steak in a cast iron pan. Any pan will do if you don't have cast iron.
Lightly coat both sides with soy sauce and sprinkle on some garlic and seasoning salt.
Turn the stove on low to medium and check occasionally, flipping when necessary.
Next, pop your tray of Birds Eye Veggie Made Mashed Cauliflower into the microwave and heat per instructions on the box.

5. Once the mashed cauliflower is heated add in 8 drops of lime juice, a small handful of cilantro, and 1/8 tsp. of fresh garlic. Mix well.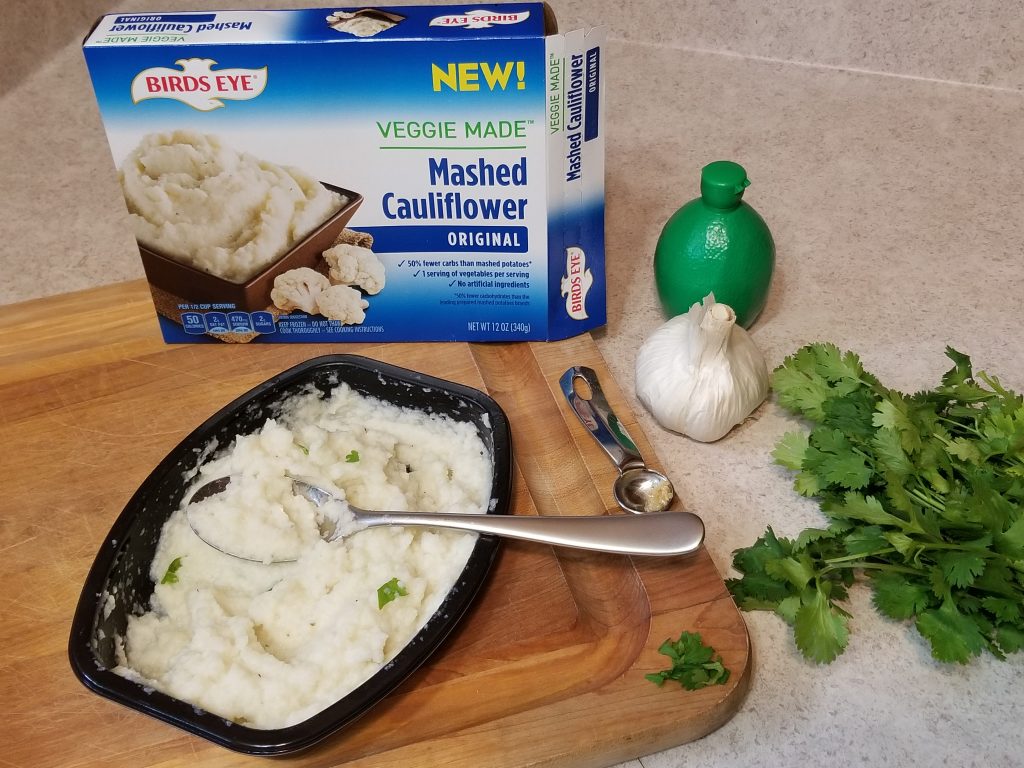 6. Heat up a bag of frozen green beans or other choice of veggie.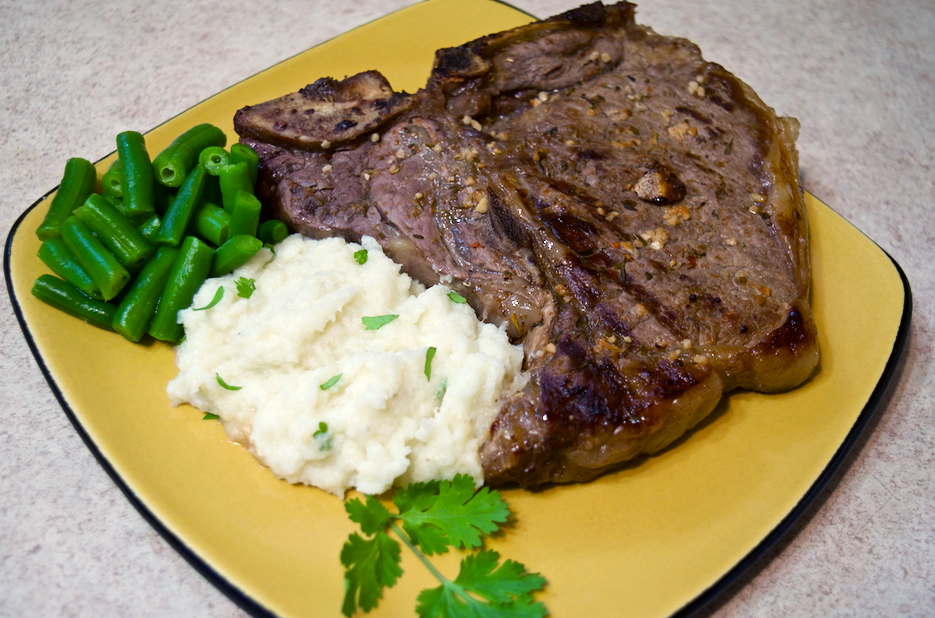 Now you're ready to add your delicious meal to your plate! Place cooked steak, Birds Eye Veggie Made Mashed Cauliflower, and additional choice of veggie on your plate and you're ready to serve!
A mouth watering healthy meal in 15 minutes or LESS! Garnish with a small sprig of cilantro (or dill if you have it). A glass of wine never hurts either!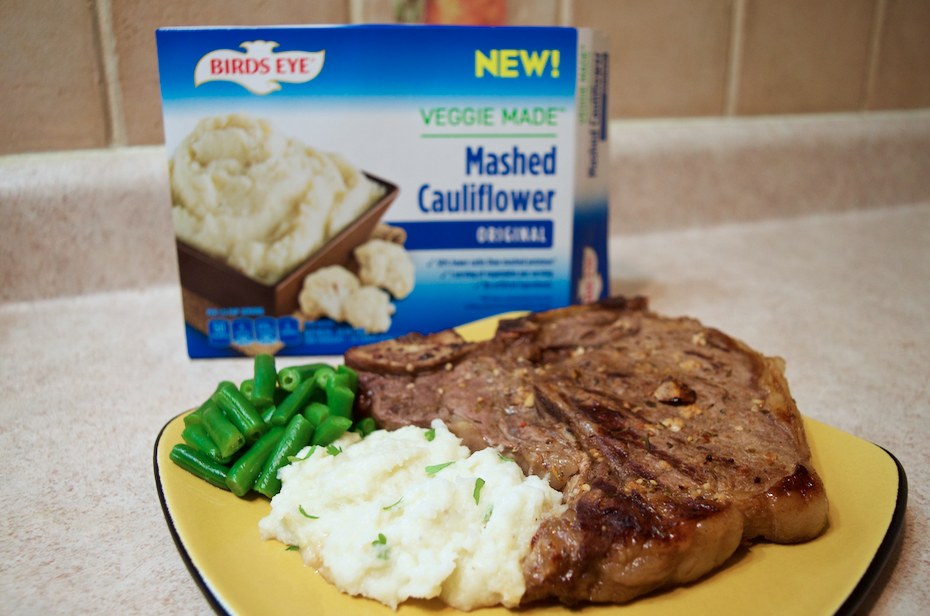 Most of the mashed cauliflower and frozen veggie products have NO artificial ingredients, offer a full serving of vegetables and are available at most major retailers.