Quick Family Meal Splurge with Kraft #anythingdressing
I don't know what it is about dipping stuff but I just love it! I was thrilled to have the opportunity to check out Kraft's new Anything dressings and OH MY was I surprised when I walked down the dressing aisle and found TONS of Anything dressings! Since we have just recently moved I still don't have all of my "staple" foods in the house stocked up on yet and dressing was one of them! So I picked our family favorites and planned a few meals to go with them. Make sure to check your local Walmart as many of them are having an in-store Kraft Anything Dressing demo!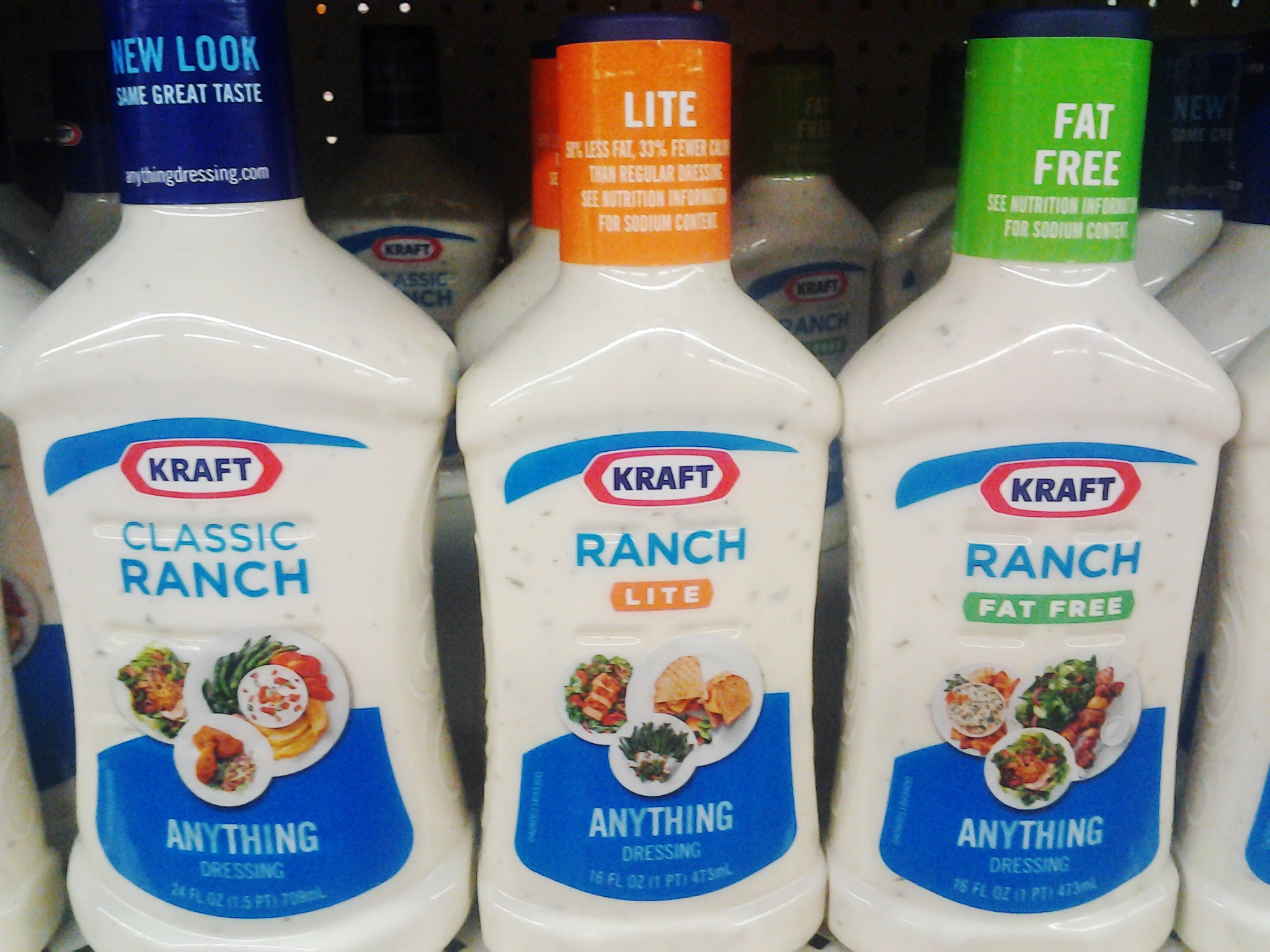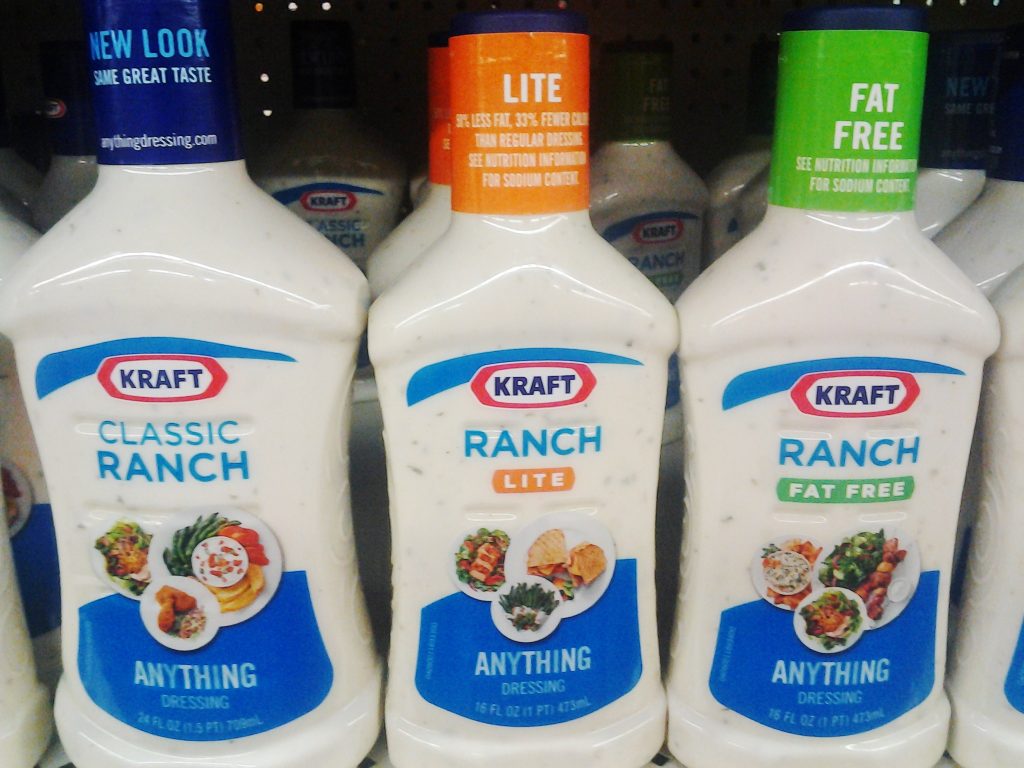 My first one to look for was Ranch – my husband LOVES Ranch dressing and there were a LOT of varieties of ranch in the Kraft Anything Dressing section! See for yourself here! I just couldn't believe how many different flavors and varieties there were of #anythingdressing – wow!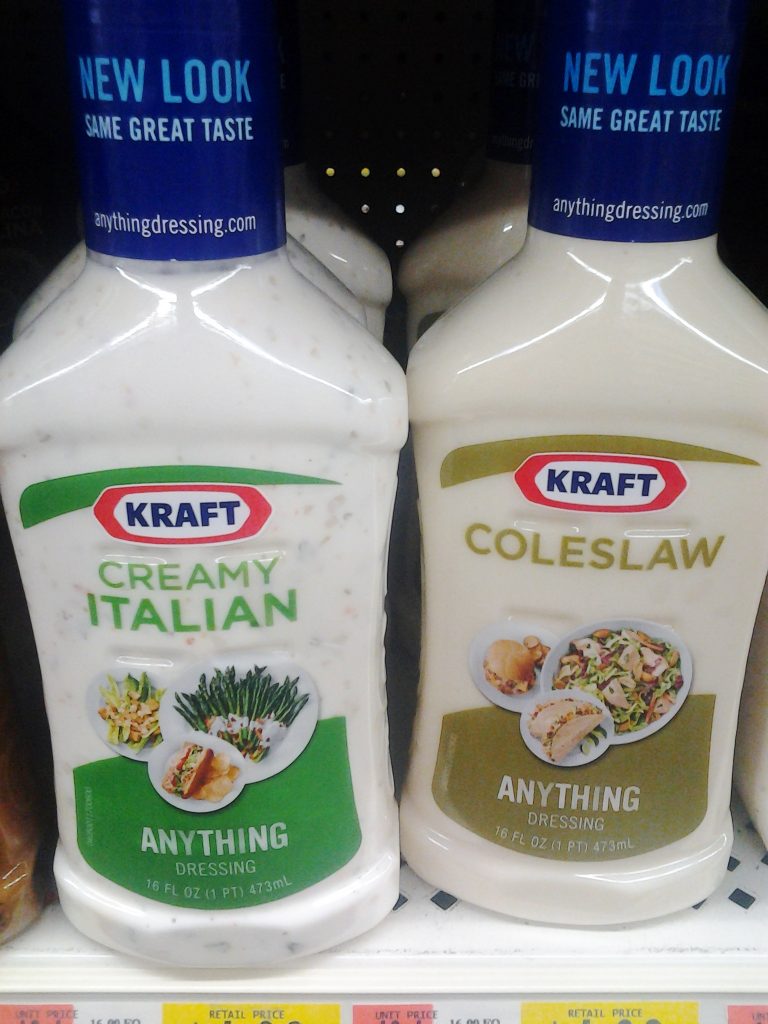 I even spotted this Coleslaw Anything Dressing – I wonder what that would taste like? Anyways, I of course had plenty of other shopping to do. Our closest grocery store is about 15 minutes away so when I go into town to buy something I make sure I bring a big list with me!! My son wanted plums, we needed juice, all the random food and beverage items that you run out of on a regular basis! For my dinners? I bought lots and lots of chicken! All different types too!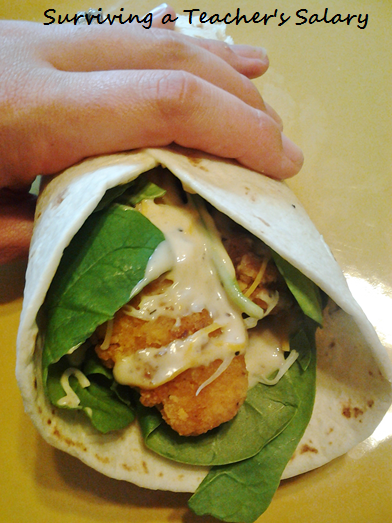 MMMMMM this is my favorite for lunch!! It's SO simple to make! Just lay down a flour tortilla, place spinach leaves on top, lay down some cooked chicken strips, drizzle on Kraft's Classic Caesar Anything Dressing and sprinkle shredded cheese on top! Wrap it up and munch it down!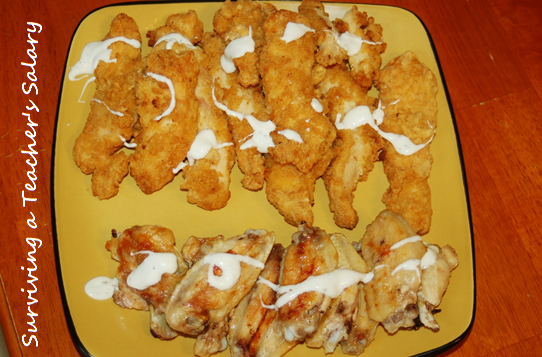 For dinner I cooked chicken strips and grilled chicken wings then drizzles Kraft's Classic Ranch on top and served up a big dish of Classic Ranch on the side for dipping. It was SO delicious!! Simple and quick but amazingly tasty! My goal was for some very quick and simple meals as our schedule can get a little hectic and these two meals did the trick! I'm so glad I have learned about Kraft's Anything Dressings – I can't wait to try the Sun Dried Tomato flavor that I bought!
Tweet @kraftdressing with the hashtag #dresscipe and #AnythingDressing along with an ingredient and have a new meal idea sent to you! You can also follow Anything Dressing on Facebook as well!
Make sure you check out the crazy amount of Anything dressings I found and see more delicious meal photos!
Disclosure: I am a member of the Collective Bias™ Social Fabric® Community.  This shop has been compensated as part of a social shopper insights study for Collective Bias™ and  Kraft  #CBias #SocialFabric