Go, Dog. Go! Children's Book Snacks for Kids
This post may contain affiliate links, view our disclosure policy for details.
Go, Dog. Go! Snack time! What a fun way to celebrate and bring to life one of our many favorite children's books! This series by P. D. Eastman is also launching a new DreamWork Animation cartoon series on Netflix too! You can watch the trailer for that here!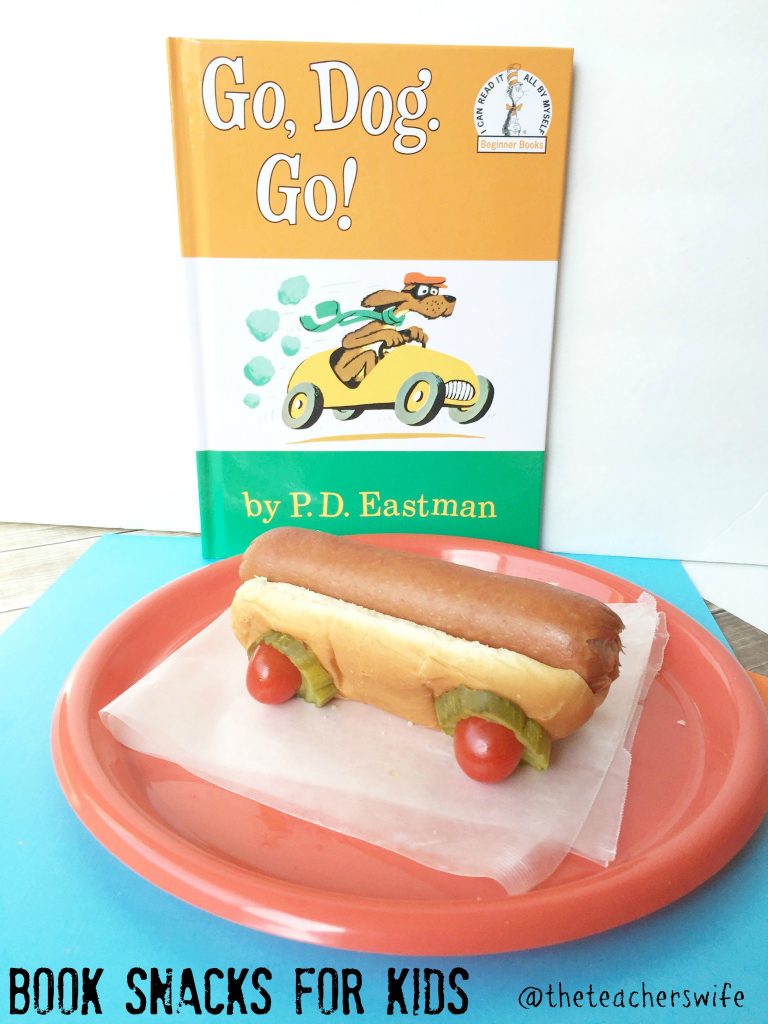 It is one of my favorite times of year with younger kids – close to Dr. Seuss' birthday! I love to focus on creating crafts and snacks based on our favorite children's books to extend learning in a more hands on way for kids.
Recently we posted a few activities for the children's book "Put Me in the Zoo" (paper plate craft and rice krispy leopard recipe). Today we have hot dog race cars from "Go, Dog. Go!"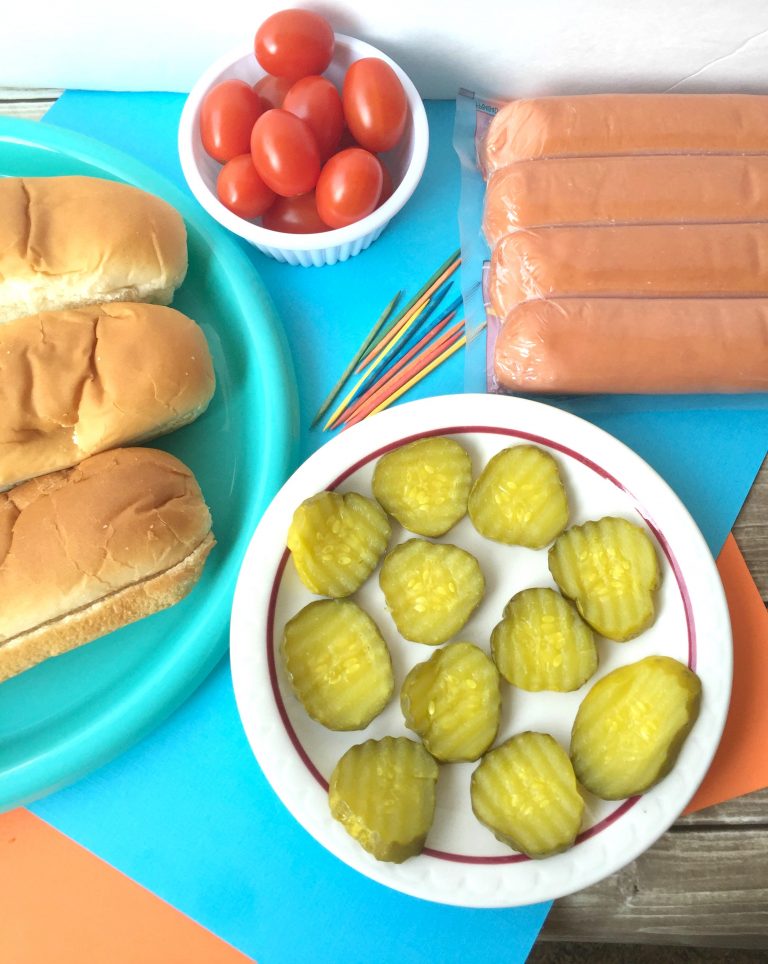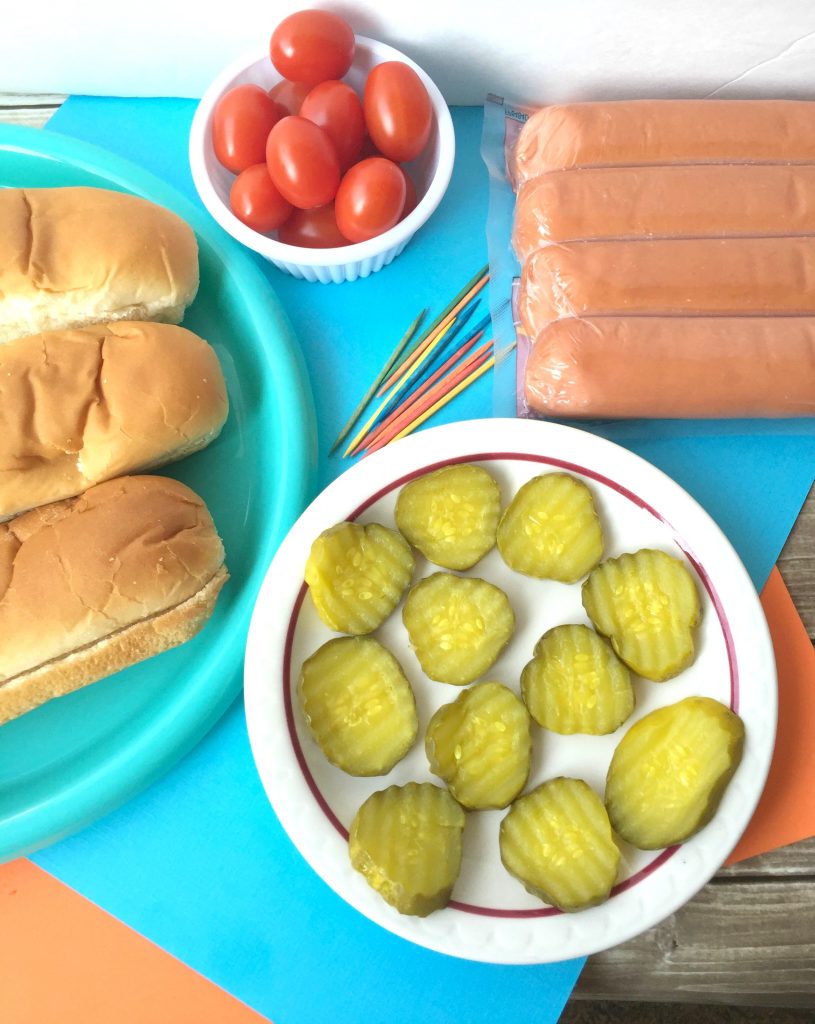 Go, Dog. Go! Book Snack INGREDIENTS:
Hot

dog

buns

Hot

dogs

Pickle chips

Cherry tomatoes – cut in half

Optional: ketchup and mustard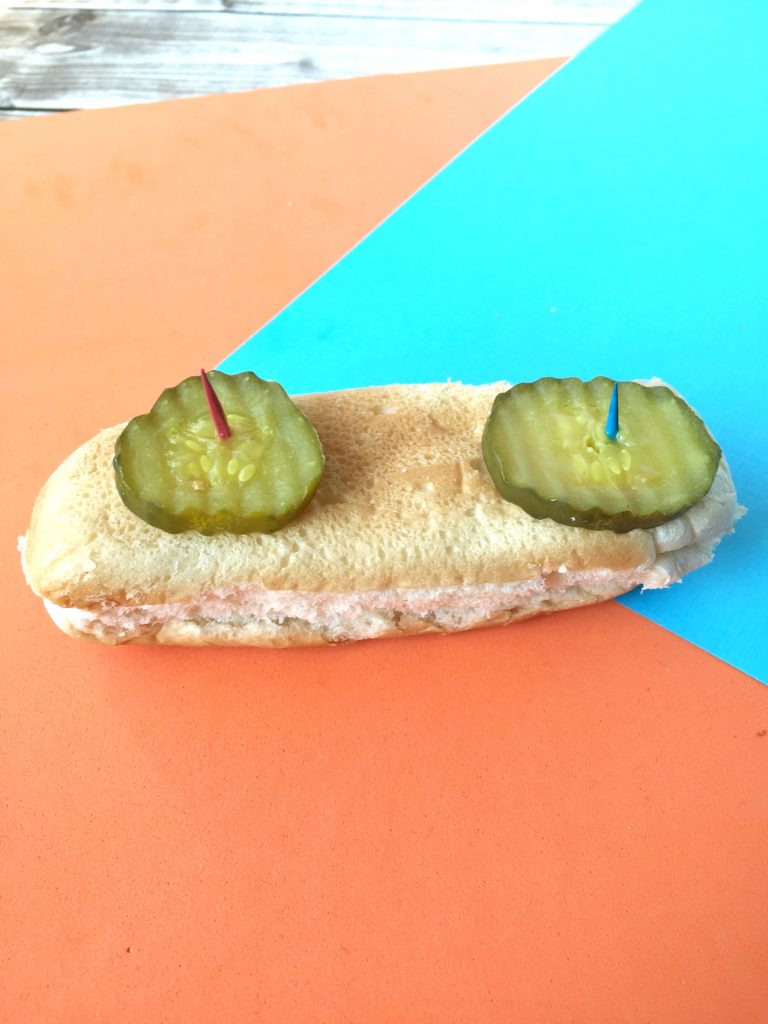 Go, Dog. Go! Book Snack DIRECTIONS:
1. Insert a toothpick into each end of a hot
dog

bun, pushing it all the way through.
2. Closing the bun will allow the both ends of the toothpick to stick out.
3. Insert a pickle chip (4 total) onto the ends of each toothpick.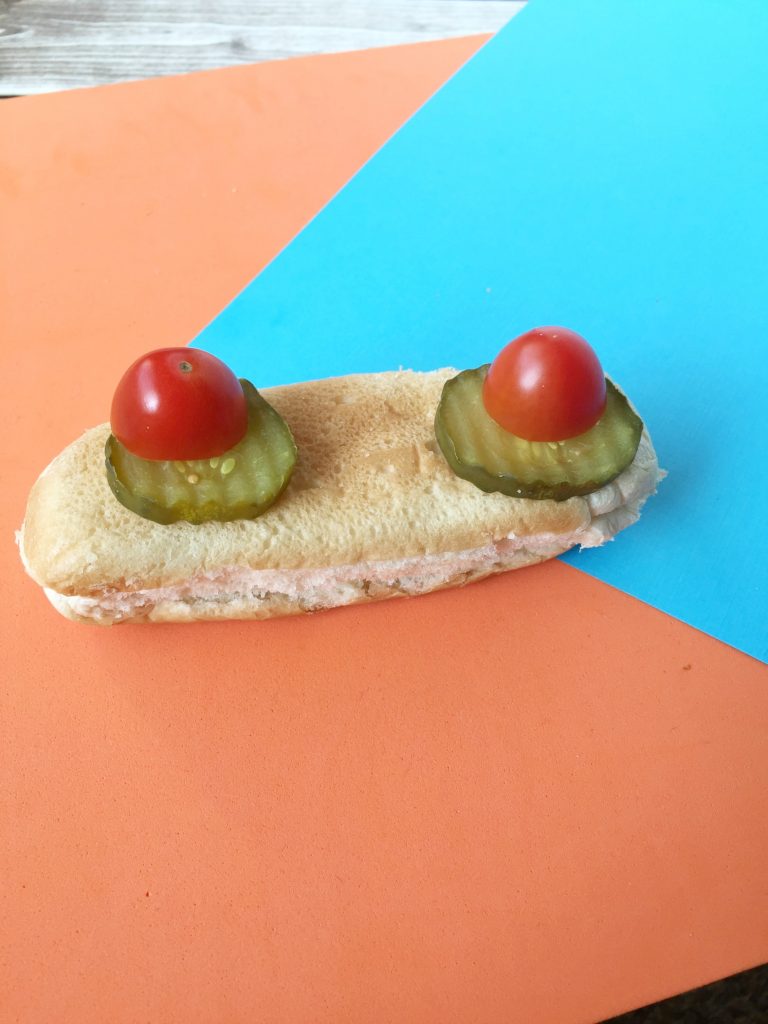 4. Push the cherry tomato halves onto each toothpick end (in front of each pickle chip).
5. Place hot
dog

in bun.
6. Optional: squeeze ketchup or mustard on hotdog
Need some more preschool and kindergarten themed activities? Scroll through all of our other posts for preschool here!