Simple Easter Bunny Whiskers Stick Puppet
This post may contain affiliate links, view our disclosure policy for details.
Easter is quickly approaching and that means my kids are dreaming of the Easter bunny and Easter egg hunts!! We made this incredibly simple stick puppet craft so that my kids could play together and pretend that they are the Easter bunny! Pull out your plastic eggs a little early and let your kids have fun!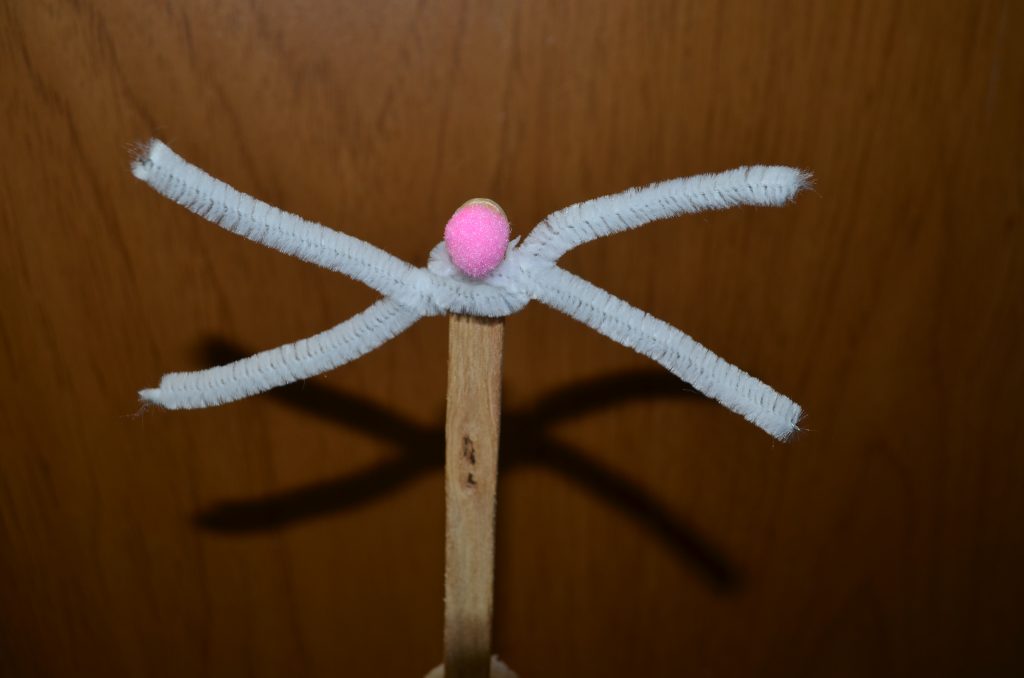 This looks pretty self explanatory but we simply wrapped pieces of white pipe cleaner around the end of a craft stick, and then glued on a small pink pom pom for the nose!
The kids are coming up with all sorts of imaginative ideas and generously "giving" their siblings and friends Easter gifts!