DIY Patriotic Pool Noodle Party Banner
This post may contain affiliate links, view our disclosure policy for details.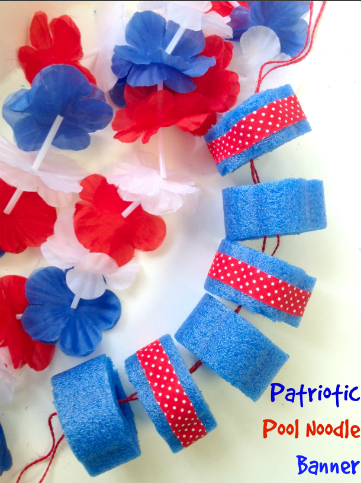 I love pool noodle crafts because they are SO fun to work with and with the 4th of July coming up I knew a pool noodle craft was brewing!  This frugal patriotic pool noodle party banner is a great way to add color to your party space while saving some cash at the same time. Making your own is easy, with all of the supplies you need available at your local dollar store. Here is how you can get started crafting your own.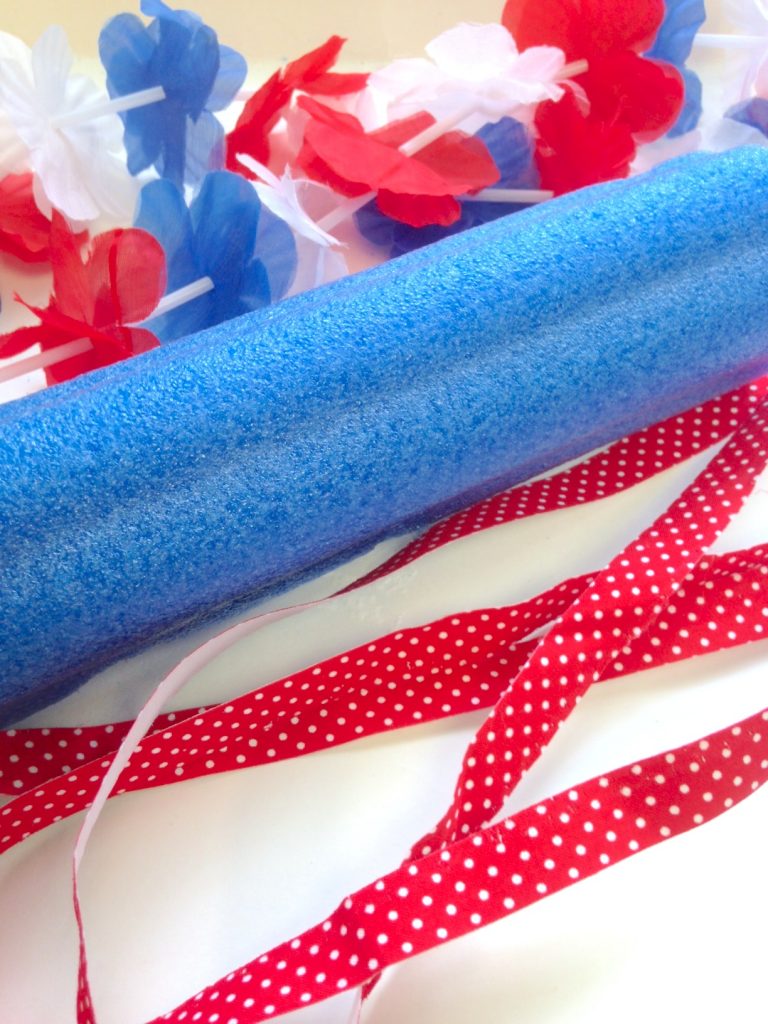 Supplies needed:
Blue pool noodle
Red washi tape
String, yarn, or ribbon
Serrated knife
Everything we used here we were able to find at our local dollar store. Look for patriotic colors such as red, white, and blue when making your selections.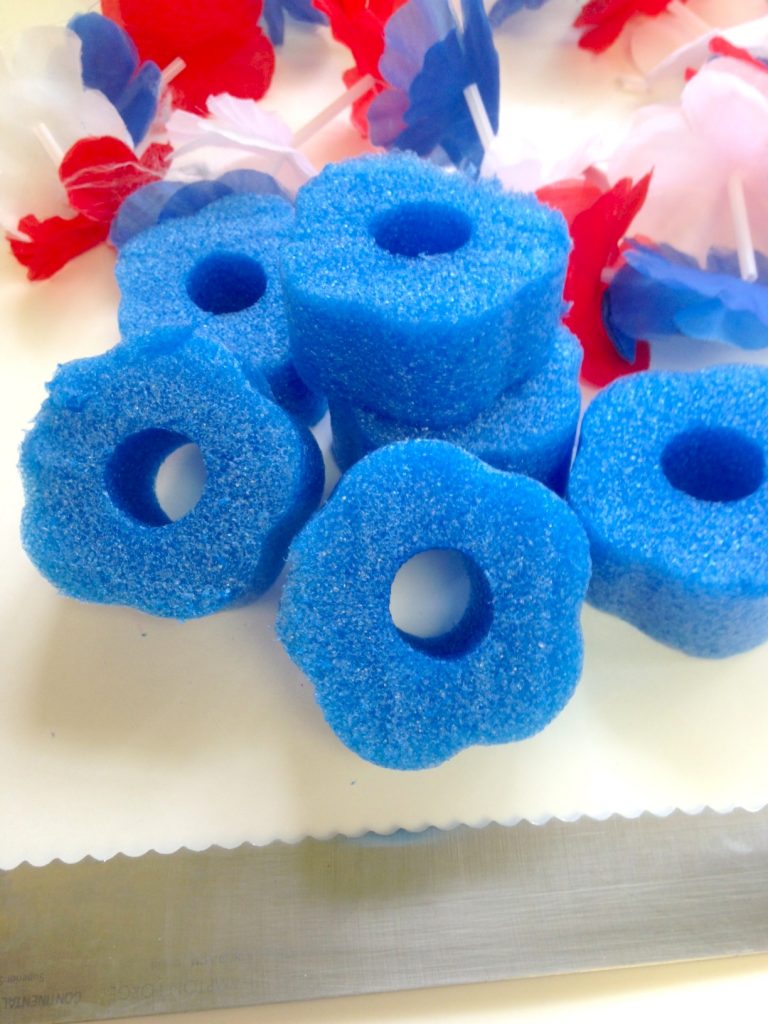 Directions:
1. Begin by cutting your pool noodles into 2 inch thick cuts. Use a serrated knife for this step as it makes cutting the noodle easier.
2. Cut a length of washi tape and wrap it around the pool noodle cuts. You don't have to do each cut if you don't want. For ours, we decorated every other piece instead. Press firmly so the washi tape adheres well to the foam.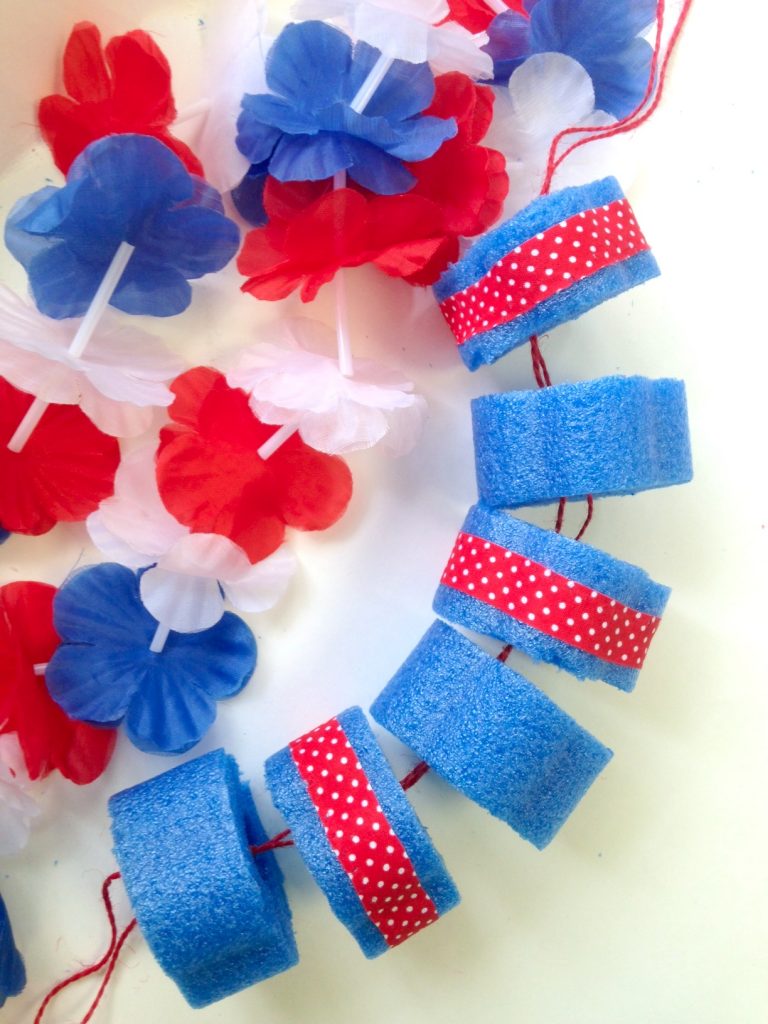 3. Take the foam cuts and begin stringing them onto ribbon, yarn, or string. You can add as many as you wish in order to get the garland the length you wish.
4. Once the length of string or yarn is full, you can hang your patriotic pool noodle garland. Just use tape to hang the sides, since the garland is quite light it won't require more than that.
Your patriotic pool noodle garland is now ready to be enjoyed. As you can see this is an excellent craft for kids and the perfect option for decorating your party on a budget. Grab your supplies and see what you can create!