Simple Glue Dots Easter Egg Home Decor Craft Tutorial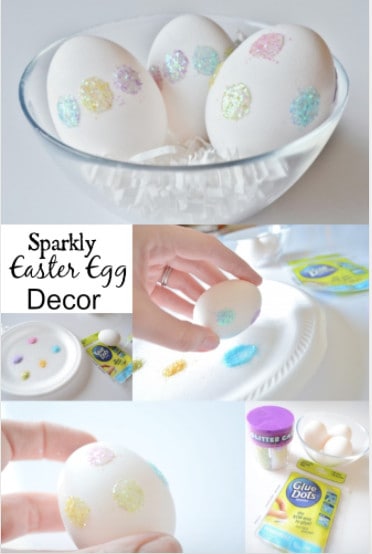 Easter home decor is usually low on my list to put out simply because it's such a busy time of year! The weather is usually warming up and we start spending a lot of time outdoors. But these sparkly DIY Easter Eggs it's an easy and festive home decor that even your kids can help you make!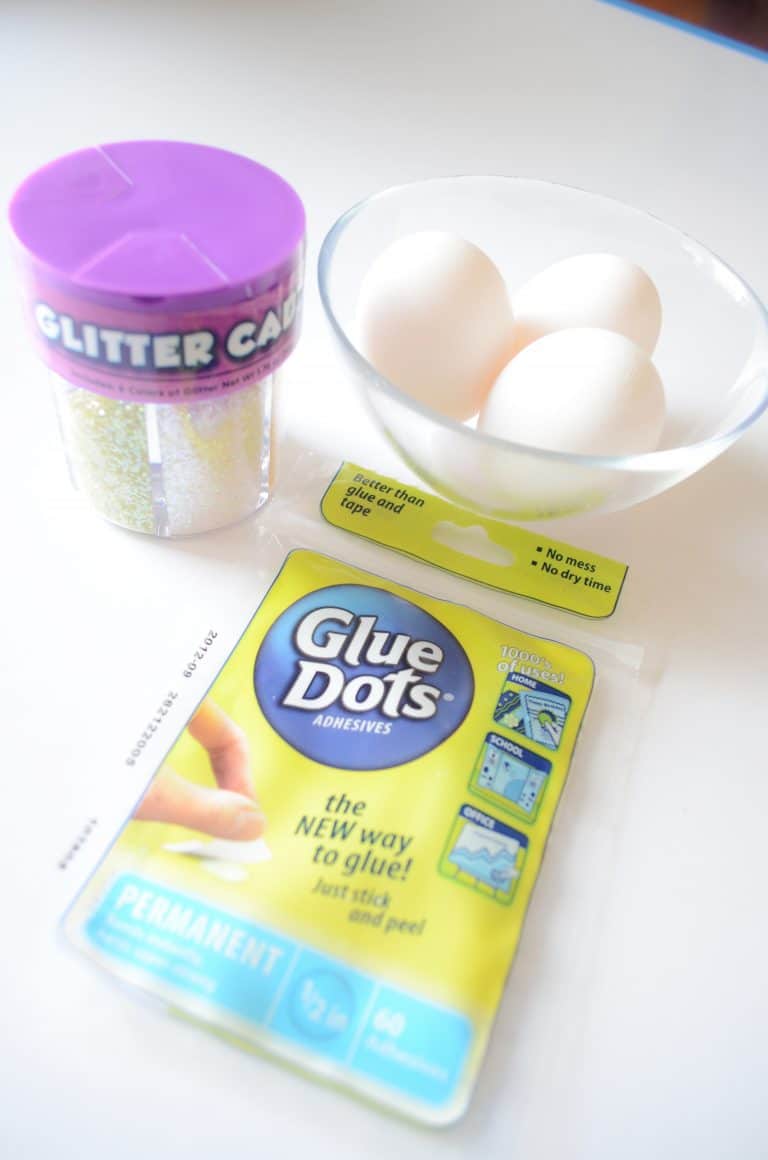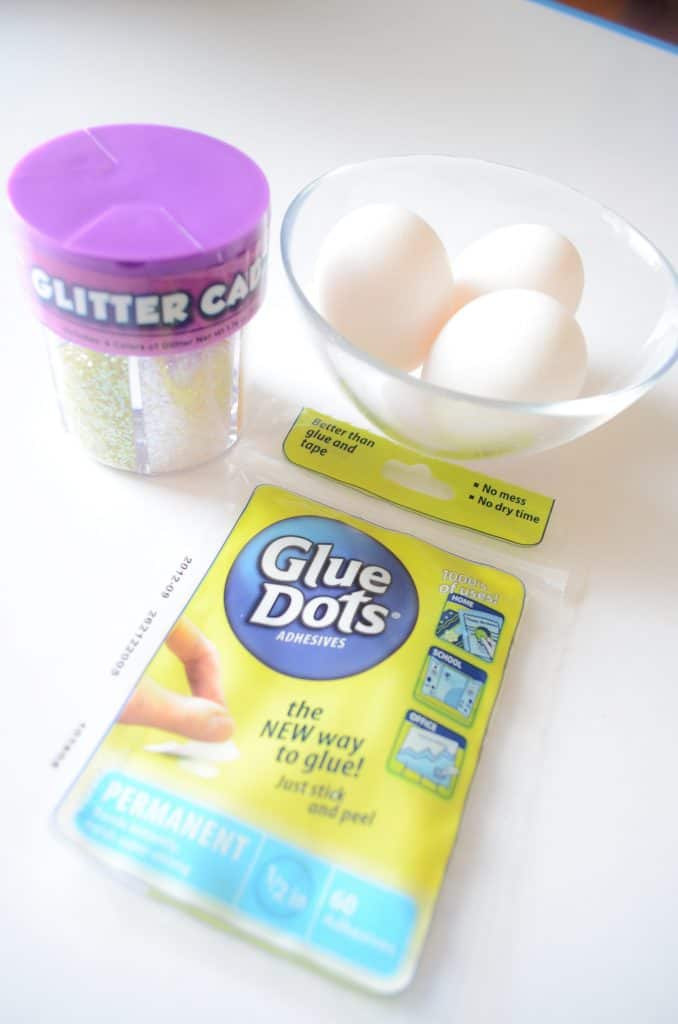 All you'll need is a pack of Glue Dots
, some eggs (wooden
or hard boiled) and glitter!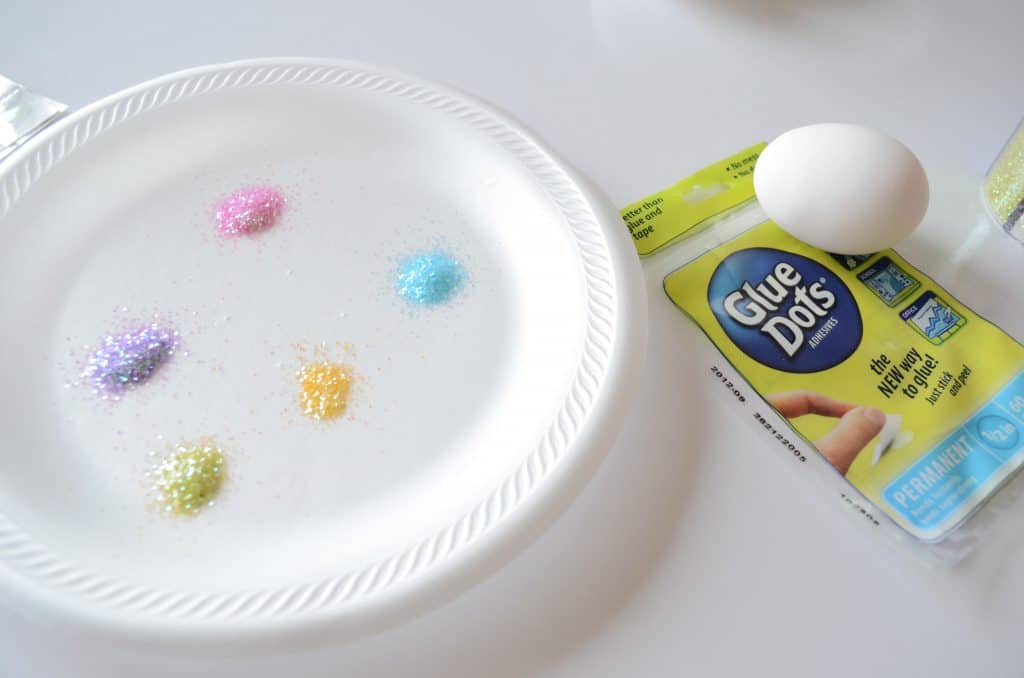 For the Easter Egg Craft just pour your glitter into very small piles on a plate or flat surface. I chose nice pastel glitter since it's very "Eastery"! Then tear off a square of Glue Dots
and place it on the egg.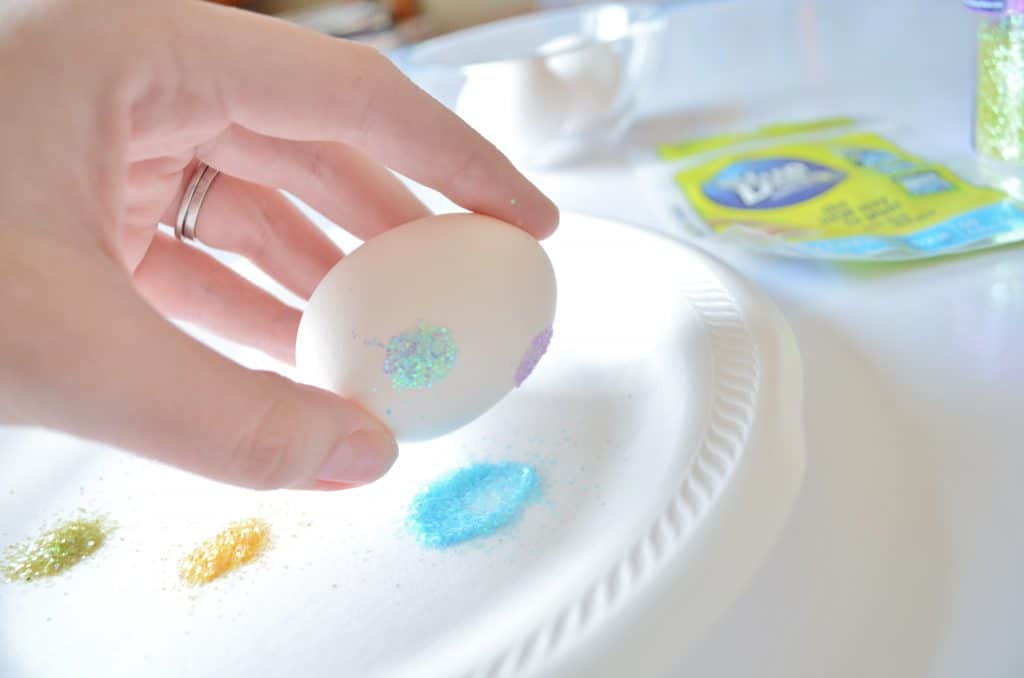 Then just press the Glue Dots
into the pile of glitter that you want! You can keep adding Glue Dots to your egg in any pattern or design that you want and use many colors or just one color glitter!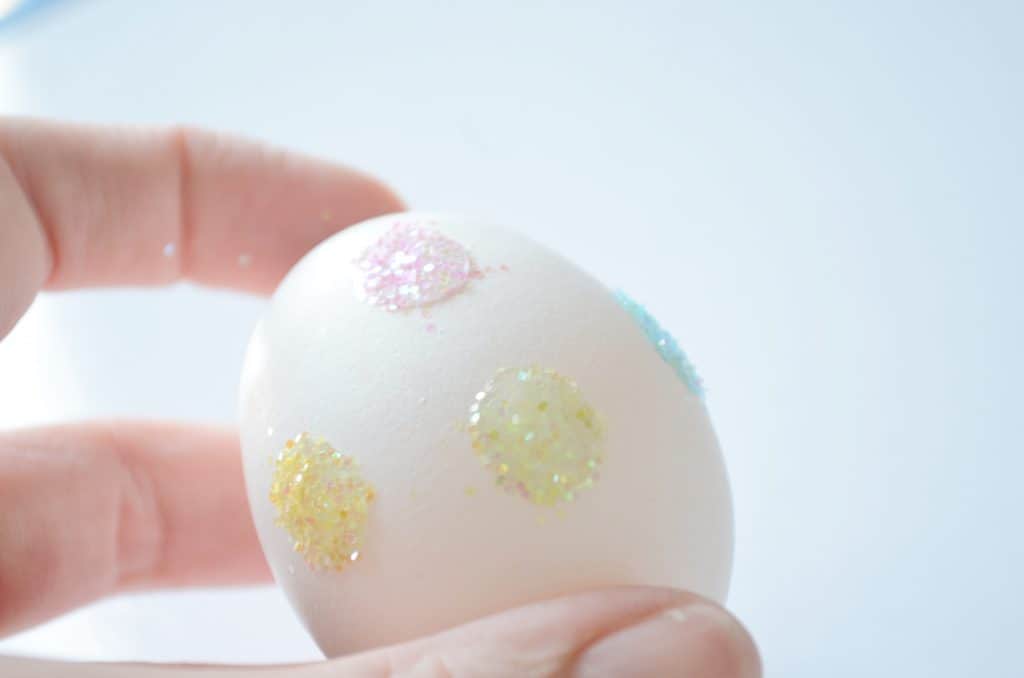 Here is an up close photo for you of the glitter that is stuck on the Glue Dots
.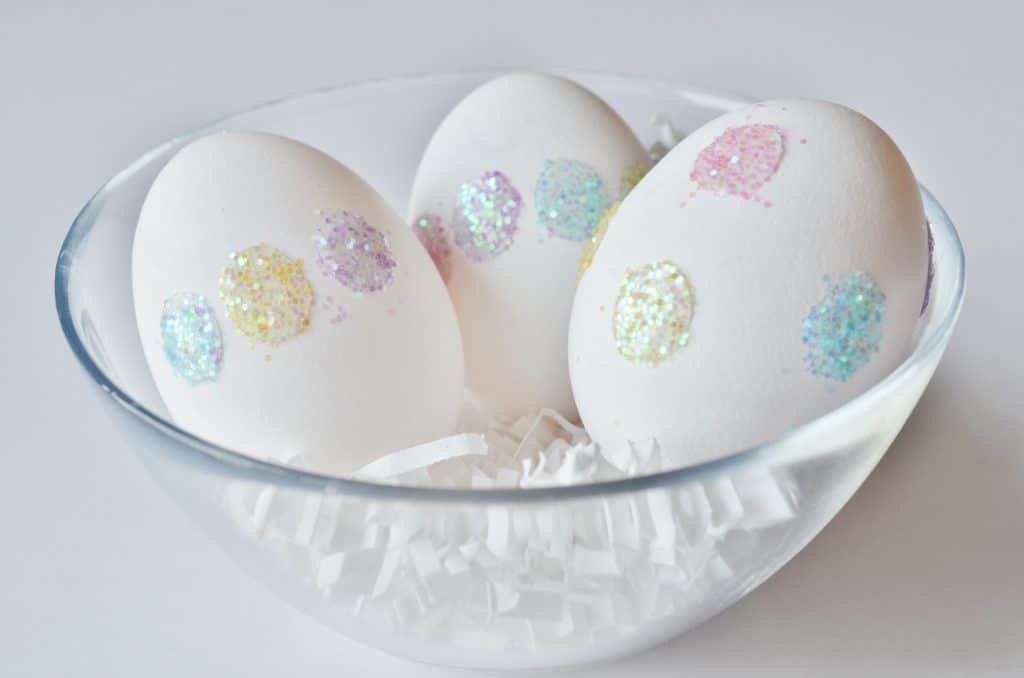 These make beautiful (and extremely simple!) centerpieces for Easter dinners! You can place them in a small glass dish
as I have, or even in a bucket of Easter grass
on the table and tell your kids the Easter bunny left them!