Showing some Team Spirit for the University of Iowa Hawkeyes
This post may contain affiliate links, view our disclosure policy for details.
I can't believe it's been 3 months now that we moved from Florida to Iowa. One thing I noticed right away up here is that there is some SERIOUS team spirit flying around! Every time I walk into my local Walmart-Store I am just shocked at how HUGE a selection of sports teams there are – and not just big-name teams but also local high school teams too! With the weather getting colder here and my kids being used to nice sunny weather I decided to head to the store to see what type of cooler weather items our sports teams had for sale as well as picking up snacks to have a family game night to watch the teams play!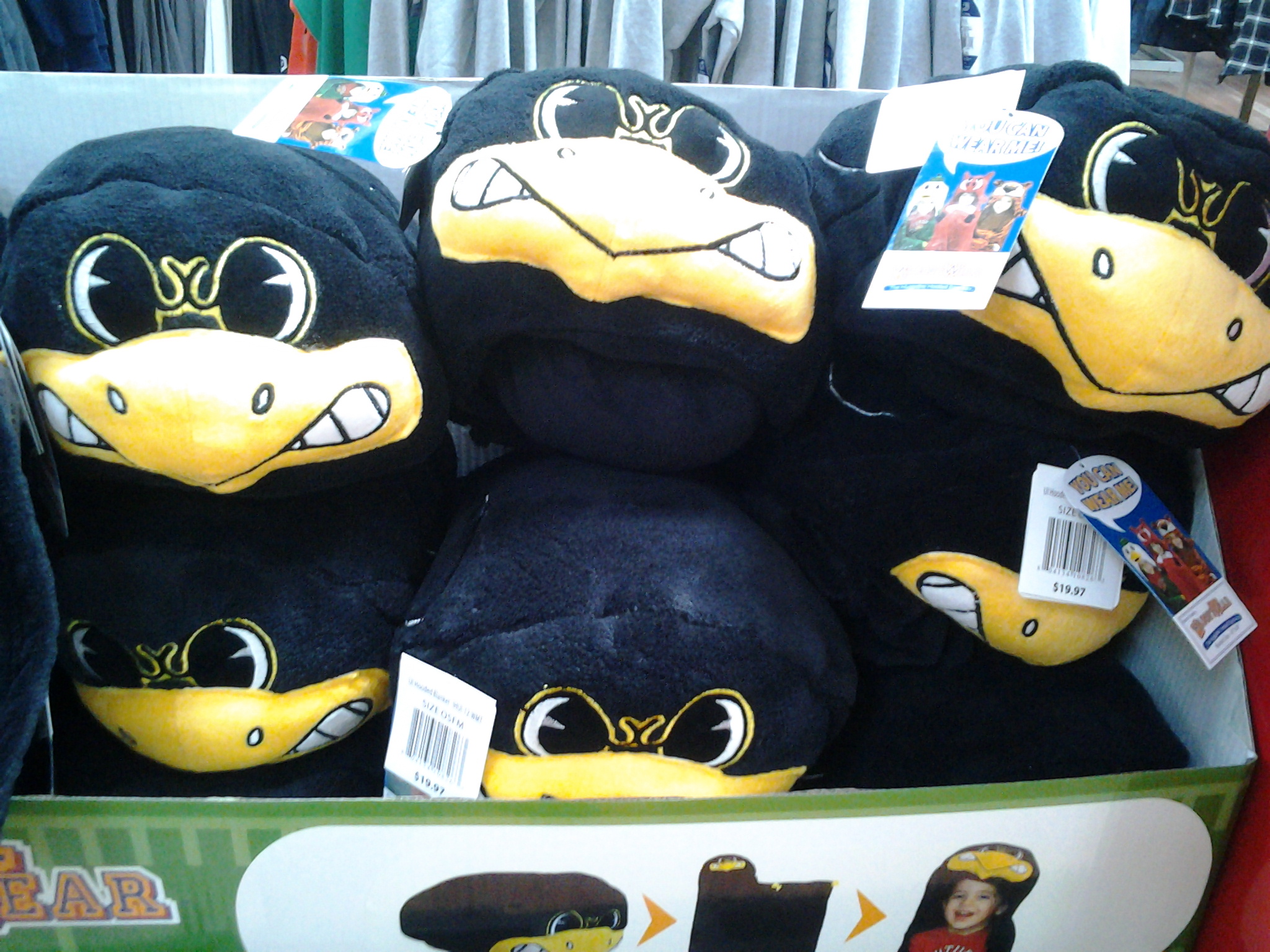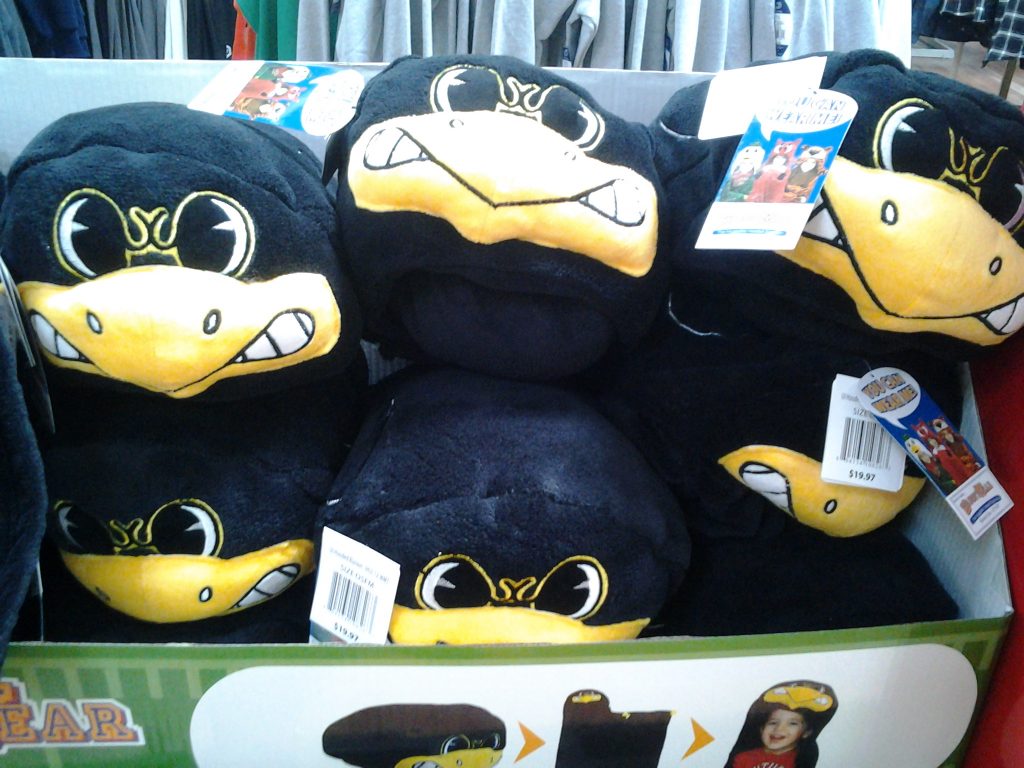 After finding all of our sports team gear in the men's clothing section we spotted these CUTE MascotWear Huggable Hooded Blankets! They were SO soft and fuzzy! Not realizing that the University of Iowa mascot is the Hawkeye I told my son they were fighting crows – oops! 🙂 These blankets are a pretty good size and roll up and store as a fighting crow Hawkeye!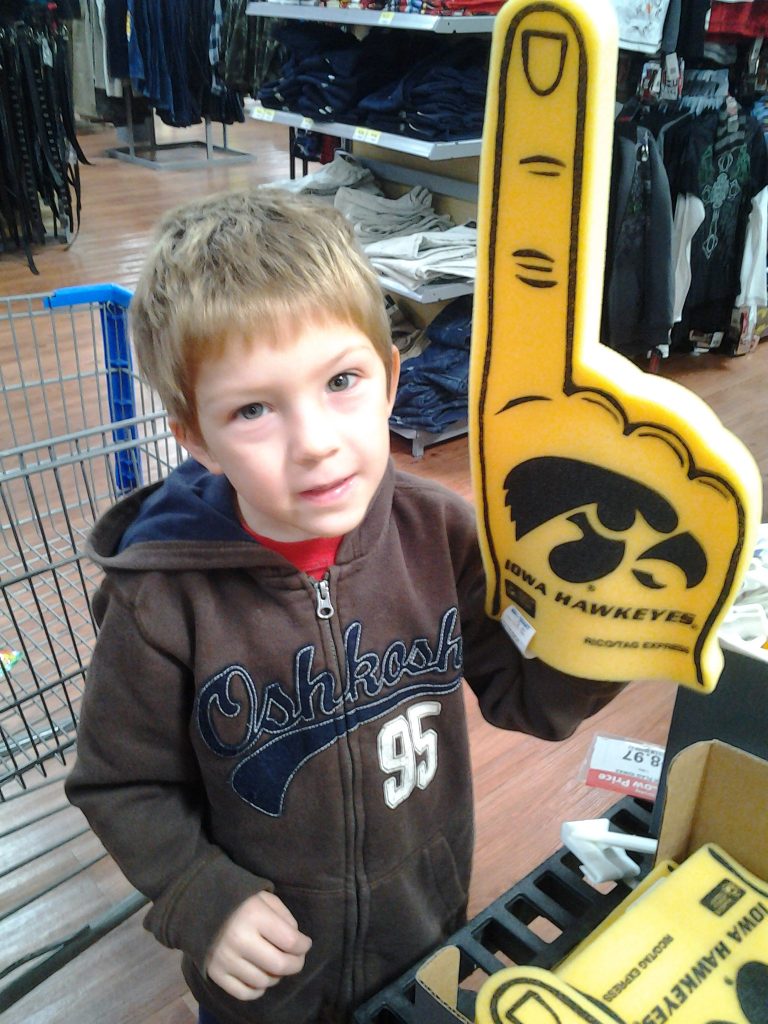 Of course while I was gushing over the cute fuzzy blankets my son had already found the fun foam fingers!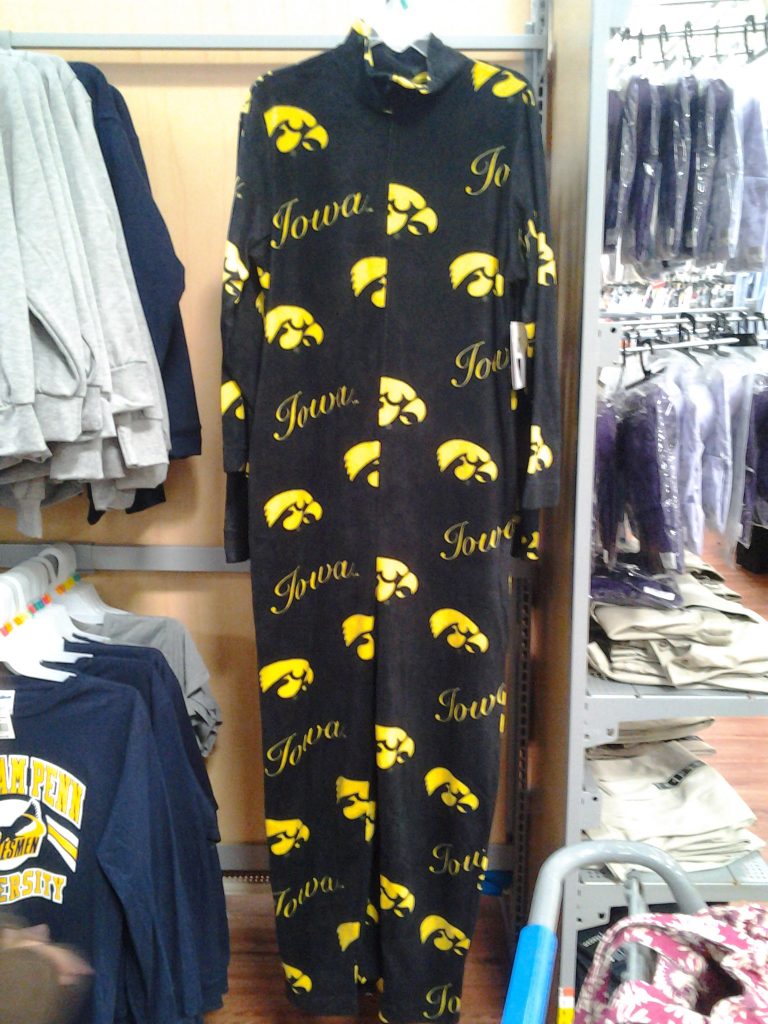 And bwahahaha – when I turned around I spotted this adult U of I Hawkeye footie pajama!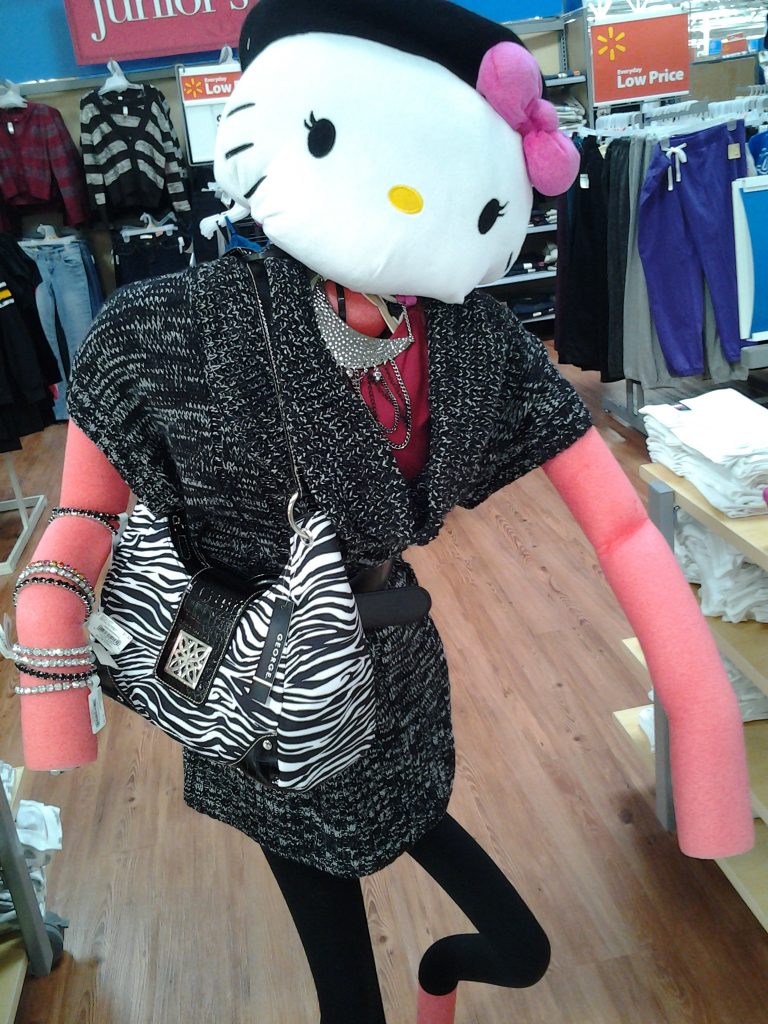 Totally not sports related but I walked past this pretty clever Hello Kitty made of pool noodles!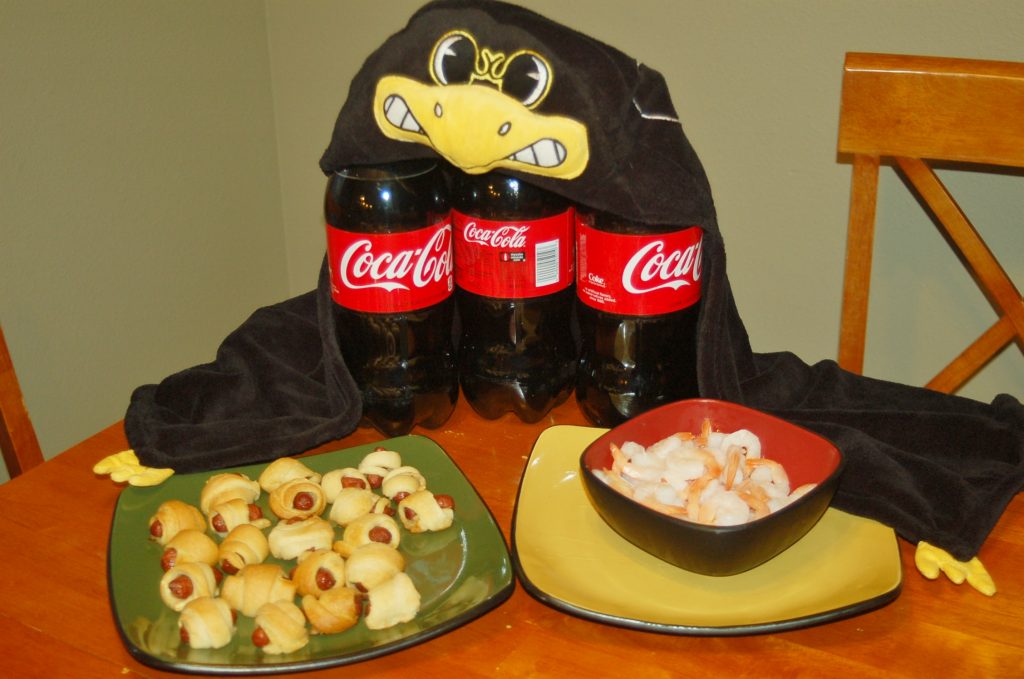 Once the weekend hit I made our little pigs in a blanket, shrimp, chips, and other finger foods for our family to enjoy as we watched the Hawkeyes play. We all had a great night – I even decorated our table with the blanket until we sat down to watch the game when the kids stole my decor right off the table!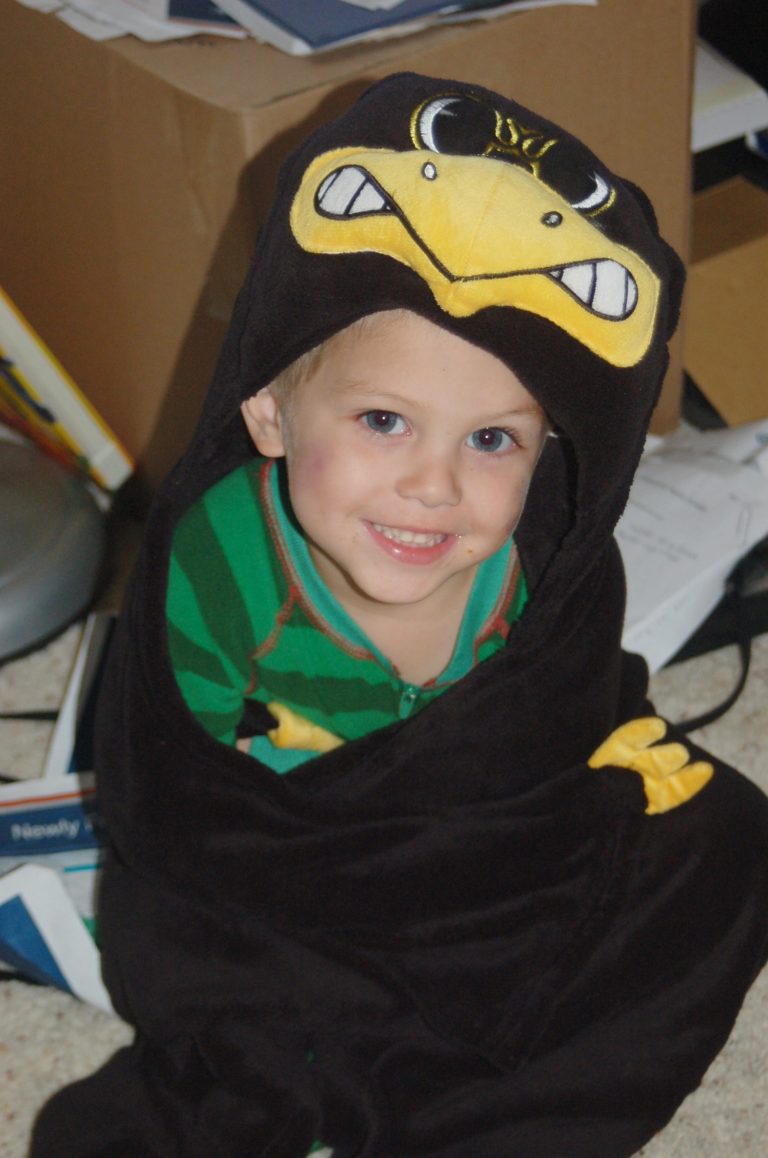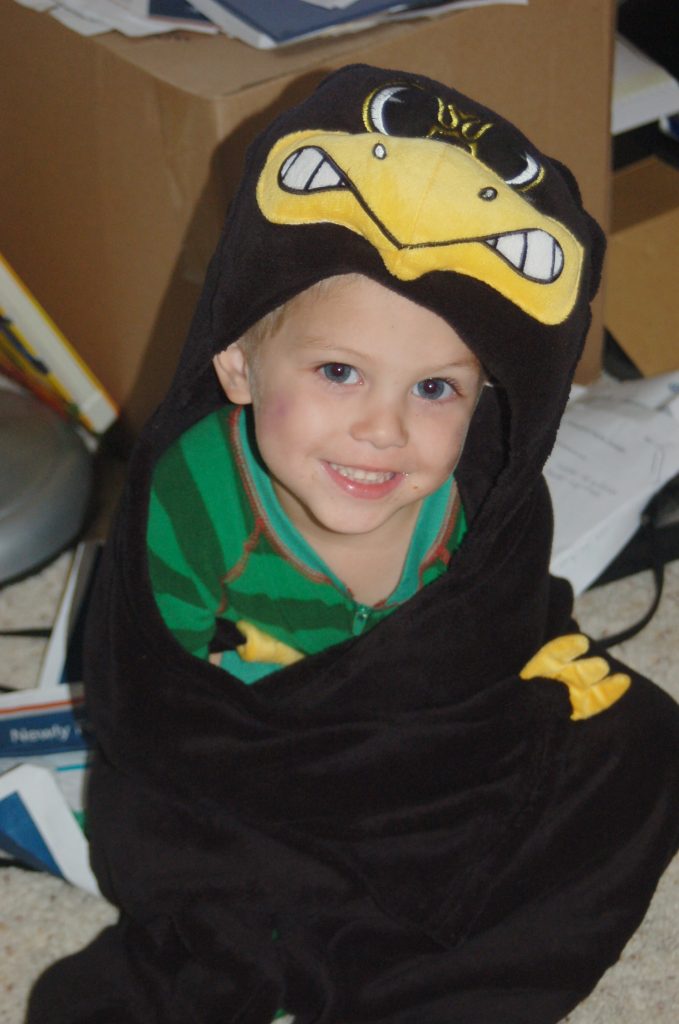 Both of my kids LOVE this Huggable Hoodie Hawkeye blanket – it even has a spot on the "feet" of the bird (or sides of the blanket) for them to put their hands in which they use to flap around the house like a bird. My kids loved flying over their enemies (the opposing team) and pretended that they could win just by being airborne!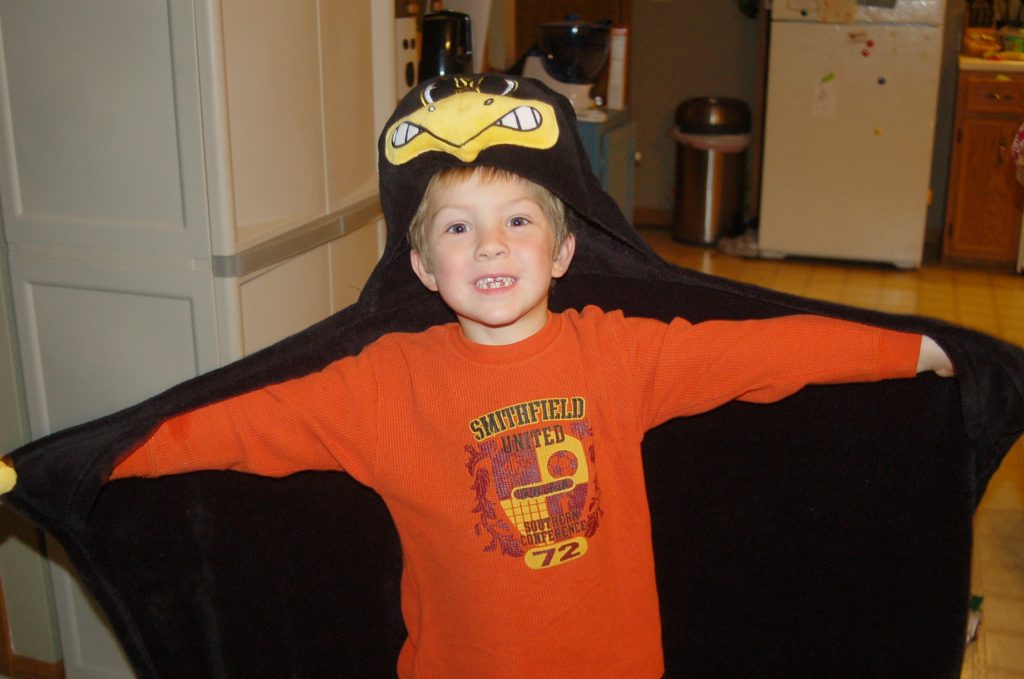 I even saw my husband curl up on the couch this weekend when he was sick surrounded by our new Hawkeyes blanket! With my kids especially quite unprepared for the bitter cold that is going to hit us soon this fuzzy warm blanket has already come in handy in our house! So you want a family fun night that doesn't cost a lot but still allows for quality time together? Grab yourself some finger food snacks, flip on your favorite sports team, and grab a few team-themed items and spend the night hooting and hollering for your favorite team!
You can find MascotWear on Twitter and on Facebook!
Disclosure: I am a member of the Collective Bias™ Social Fabric® Community.  This shop has been compensated as part of a social shopper insights study for Collective Bias™ and Infinity Headwear and Apparel #CBias #SocialFabric