K'NEX Typhoon Frenzy Roller Coaster Review
This post may contain affiliate links, view our disclosure policy for details.
Disclosure: I received the product below to use for this review. All opinions are my own.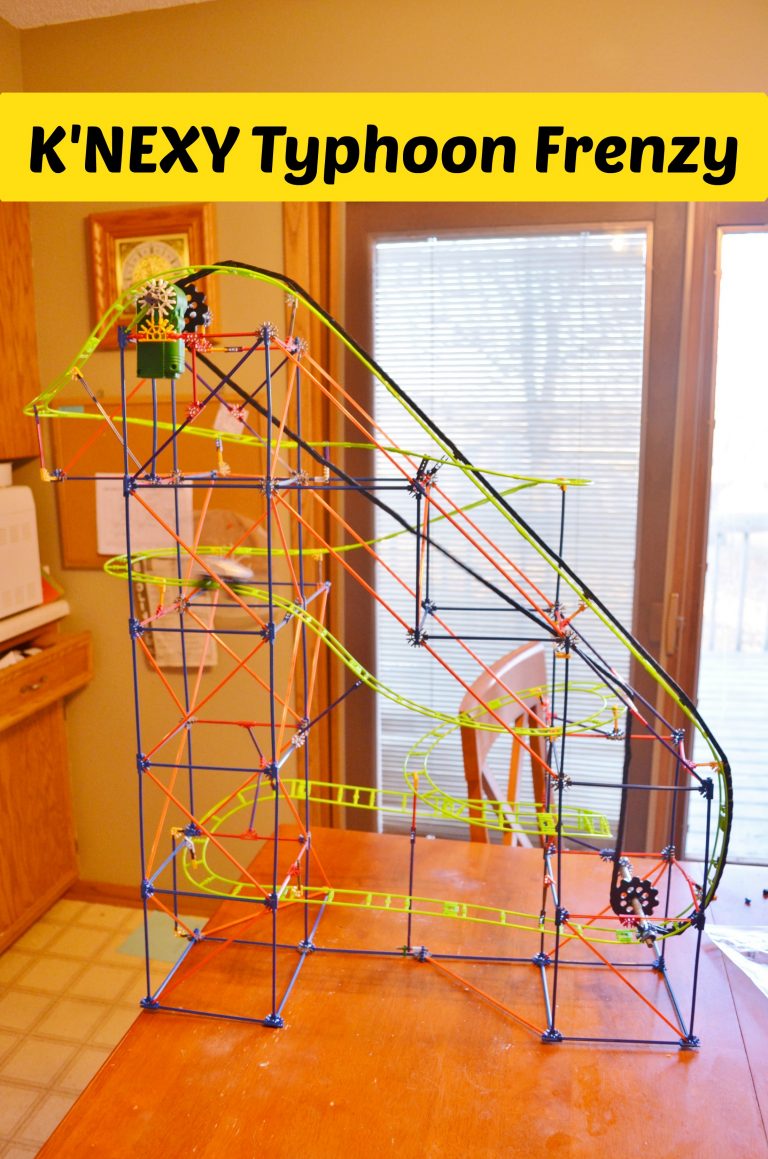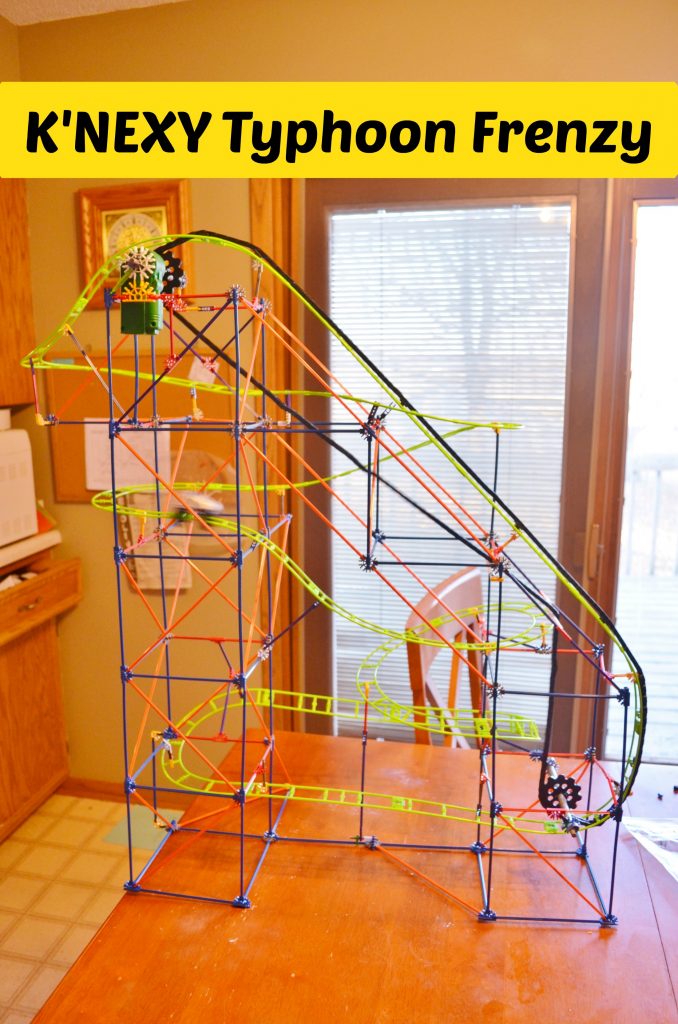 This K'NEX Typhoon Frenzy Roller Coaster building set is the newest project in our house to be completed (and enjoyed!). I admit, I've never built a K'NEX Roller Coaster set before but I sure have had my eye on them for years waiting for my boys to get old enough to enjoy them! I was very curious to see how well they actually worked and how complicated it was to build it. As you can see it's pretty big!
We invited some teachers over to help build the coaster one Friday night, and got half way through and realized we were missing a bunch of pieces! So I called K'NEX customer service the next day and let them know that we were missing pieces and they were great to talk to. They sent the necessary pieces right away so that we could get back to finishing our coaster! The Typhoon Frenzy coaster is definitely a hit in our house! It was really pretty simple to put together – start to finish. And it's certainly sturdy – our cats kept trying to crawl underneath it and actually knocked it off of our table a few times but it still stayed in one piece!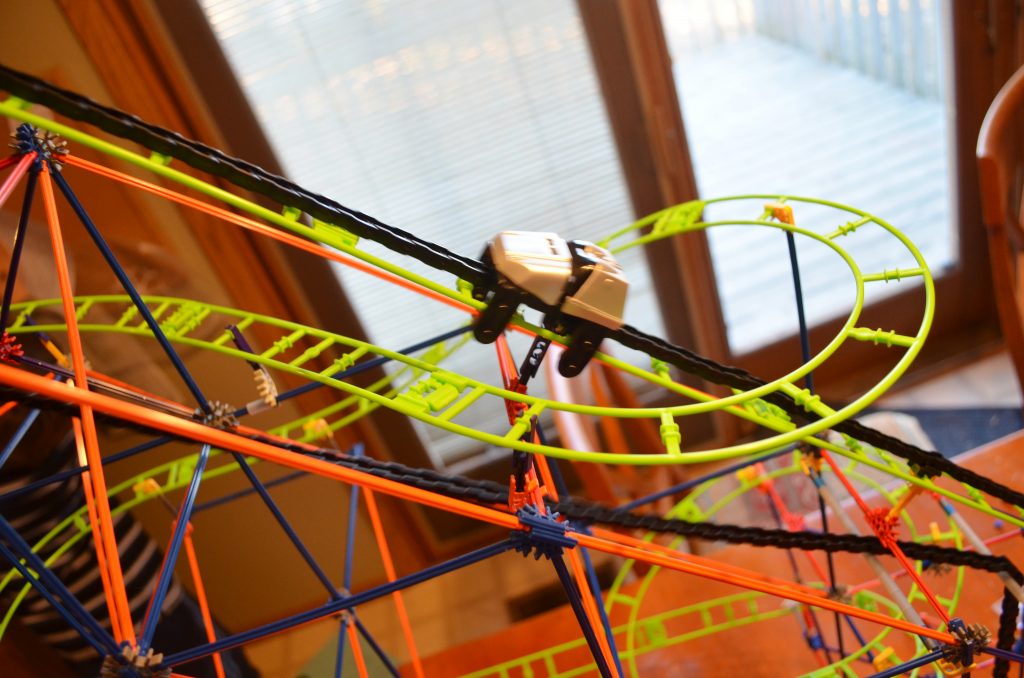 You can see the little "cart" as it climbs up the coaster. The whole process is really seamless and never needs our intervention which is exactly how it should run. I can't wait to try out some of the other K'NEX roller coaster sets – we really loved this one!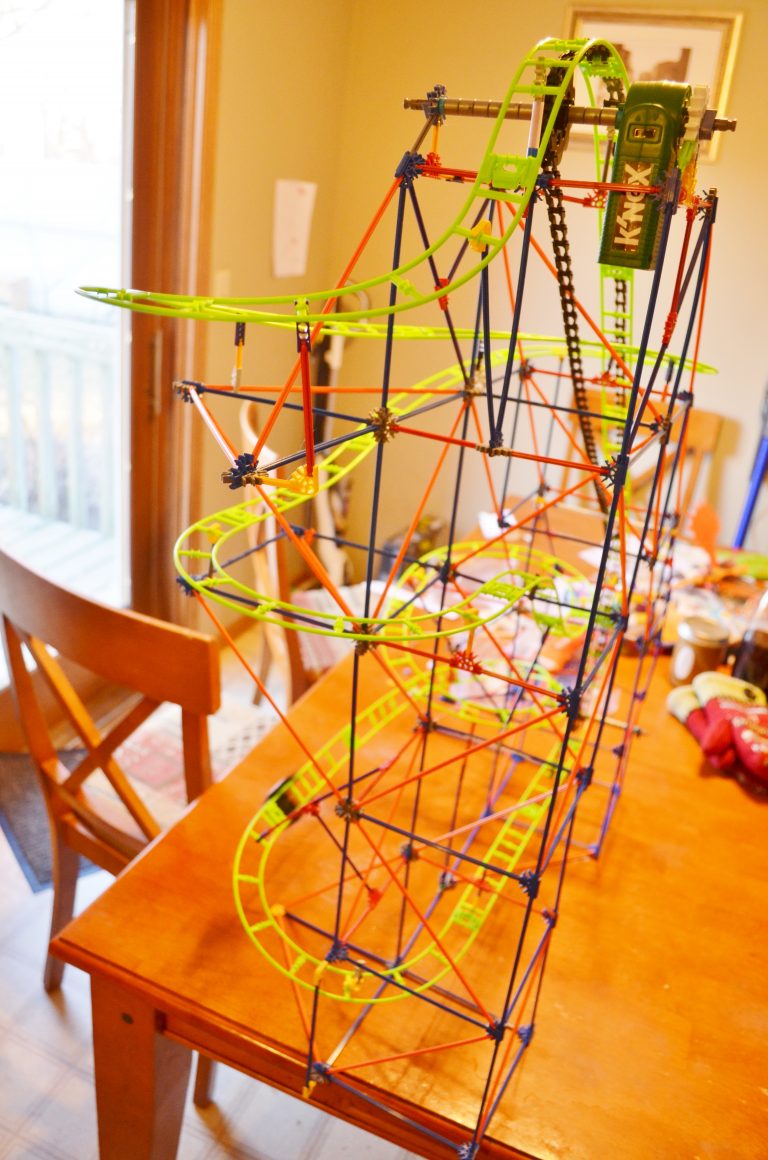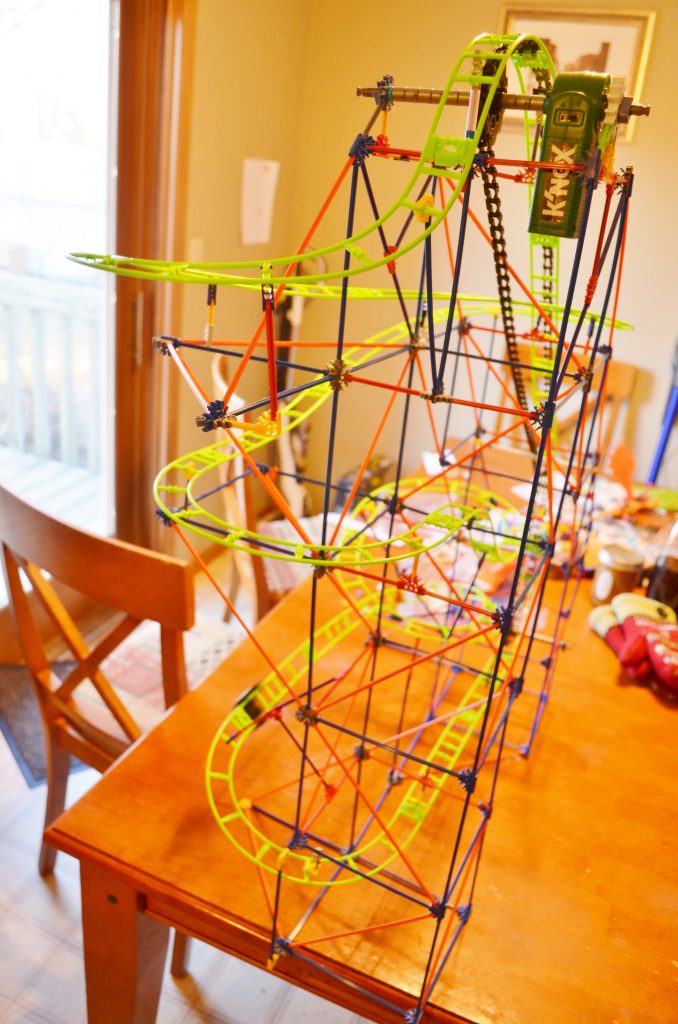 It comes with 640 pieces and believe it or not it has over 19 feet of track! PLUS you can download instructions online to build a 2nd coaster – the Tsunami Surge Coaster so you're really getting 2 for 1! For the price this is a pretty impressive set! I would definitely have been happy with this set if I had purchased it for my family to build.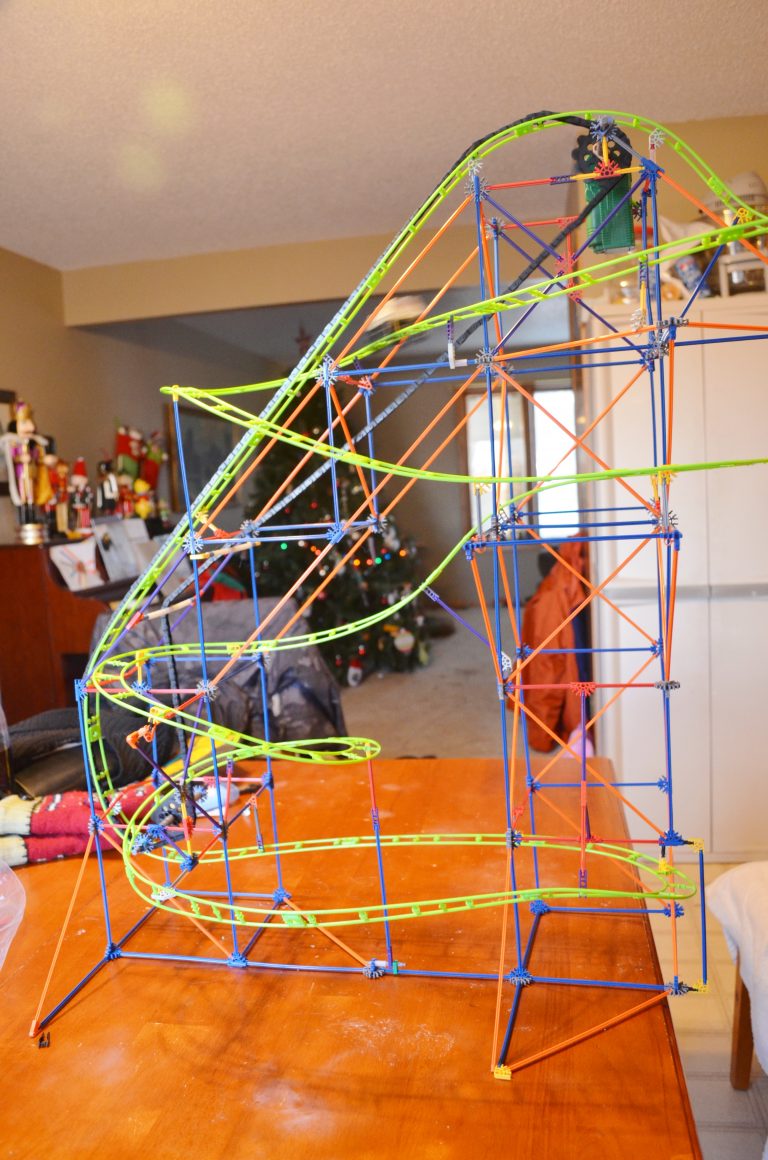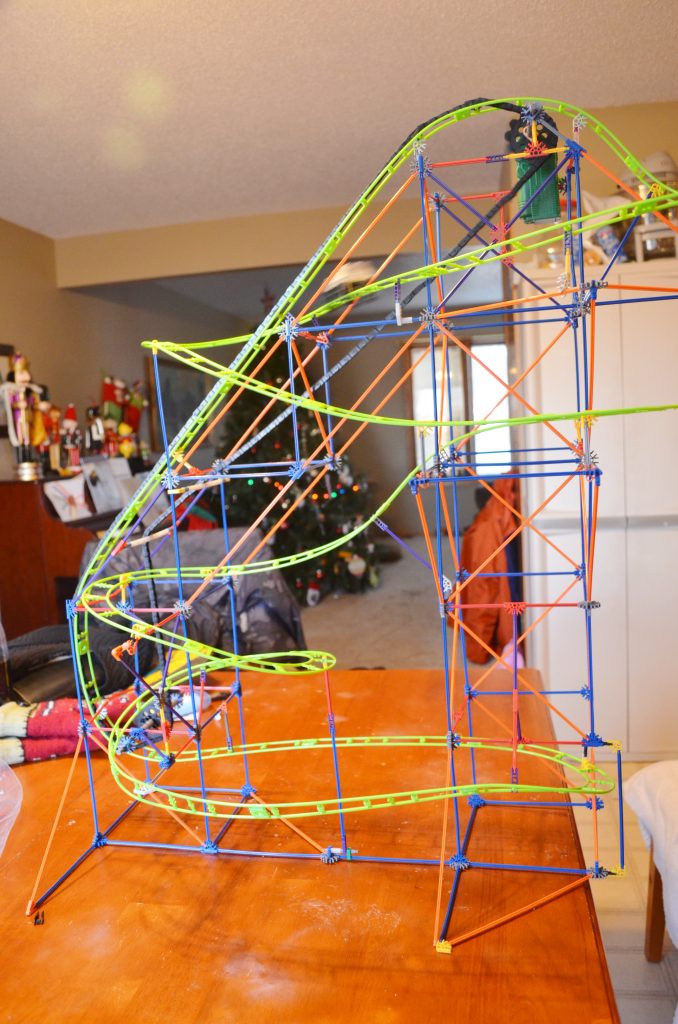 Look how tall it is! Pretty crazy right! It's great to provide a simple physics lesson or just to have fun watching! It's great for following directions and will certainly keep your kids busy for a while. The "cart" is carried to the top of the coaster via a small motor and the "cart" does all sorts of twists and turns and even goes upside down! The K'NEX Typhoon Frenzy Roller Coaster is available exclusively at Toys R Us. You can watch our video below of the coaster in action: