Making Your Tablet a Family Affair – Samsung Galaxy Tab 2 Tablet Review
This post may contain affiliate links, view our disclosure policy for details.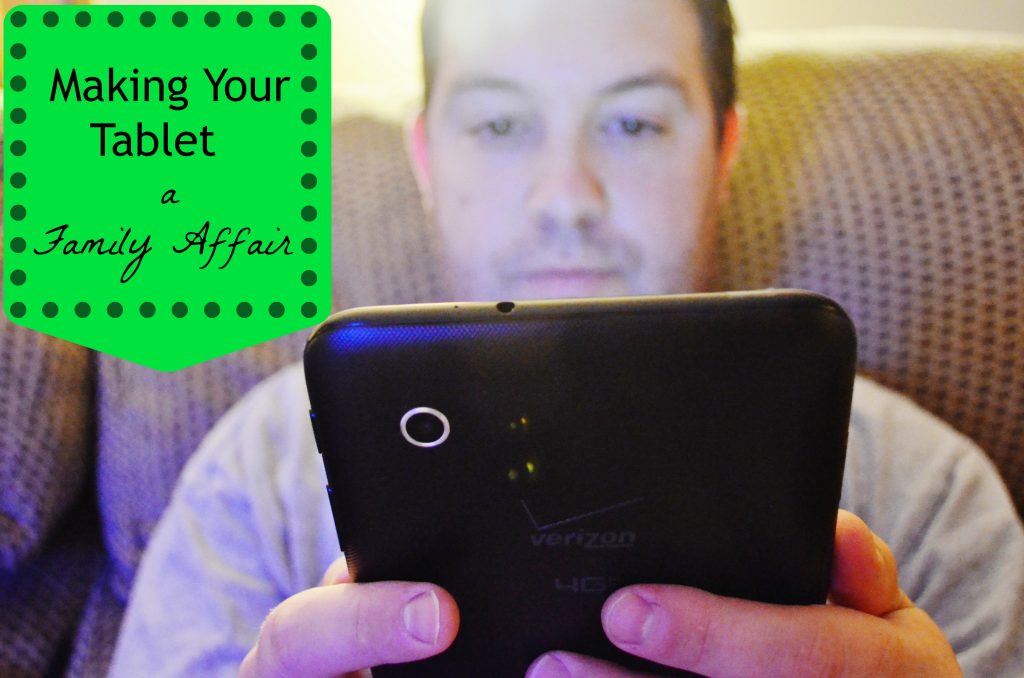 It's the back to school frenzy! Maybe you have a child heading off to college, maybe one heading to preschool or kindergarten. Or maybe you're just looking for some downtime when the kids are in bed for the evening! Chances are many of you are looking for the right (and affordable!) technology to fit your family! We have been using the Samsung Galaxy Tab 2 Tablet which we received to review and I am continually reminded of how useful this tablet is for everyone in our family. Like many of you we do not have the budget to purchase everyone their own tablets and have all of the newest and best technology that is out there, but the Galaxy Tab 2 is priced under $200 and easily meets the needs of our family.
The 7″ screen seems to be the perfect size for both our kids and for us to enjoy and is absolutely the PERFECT size for our kids to stream their movies on. It has an 8GB memory which is plenty big for us but also features an external MicroSD card slot which supports up to 32GB. That's tons of space for the price! I will be using this extra space for storing photos since as you can imagine between my photos for the blog and the million photos that my son is taking we'll need the extra room for storage! It is an Android (which I love!) Ice Cream Sandwich operating system so I was easily able to sync it to all of my Google accounts. You can also download free and purchased apps from the Google Play store and Samsung apps too!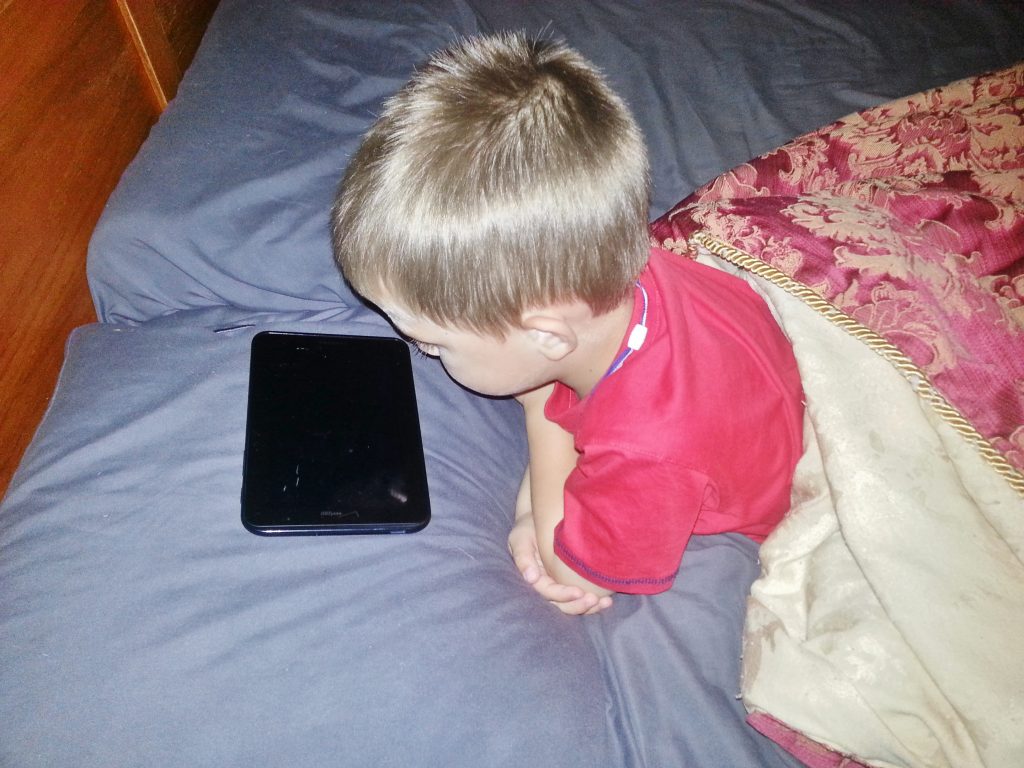 Each of the four members of our family uses this tablet for different reasons and in different ways. My youngest is 4 years old and mainly uses the Samsung Galaxy Tab 2 Tablet to play games and stream his movies. We usually stream Netflix but have also downloaded various video apps for him. It has a great battery life but because my kids use it so much I keep it on the charger all of the time to make sure the battery is full when I need it!
My oldest son, 6 years old, uses it not only for games and streaming movies but he also uses it to read his ebooks on. He LOVES reading and this tablet is the perfect size for him to carry around with him at home and on the go so that he can read his favorite books. Another feature that has really come in handy for him especially is the 3MP camera. It is rear facing and there is one front facing (check out my video below to see a closer look at it) so you can take photos from either direction. As with many kids this age he LOVES technology and he uses the camera feature to document just about everything! He takes numerous photos of our animals, photos of our family, our backyard, flowers, and pretty much anything else he can think of. It sure beats having to buy an additional camera and he can put his photos into so many cool artsy apps and get pretty creative with them.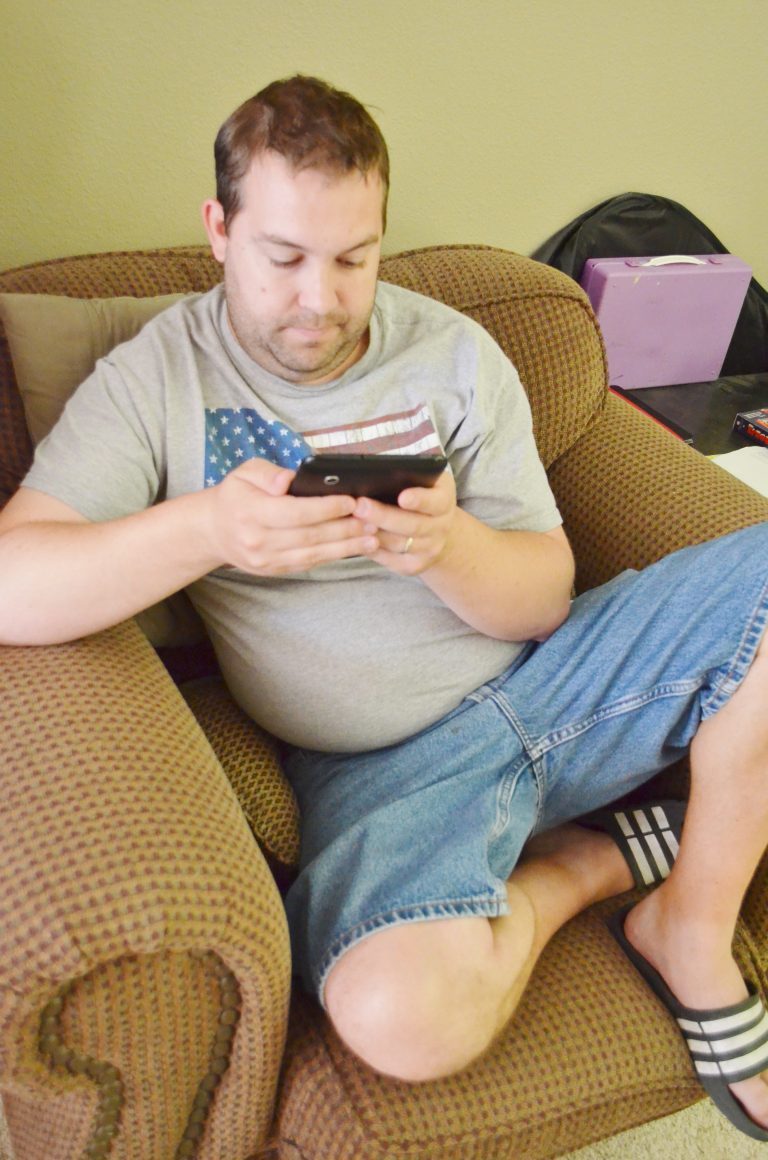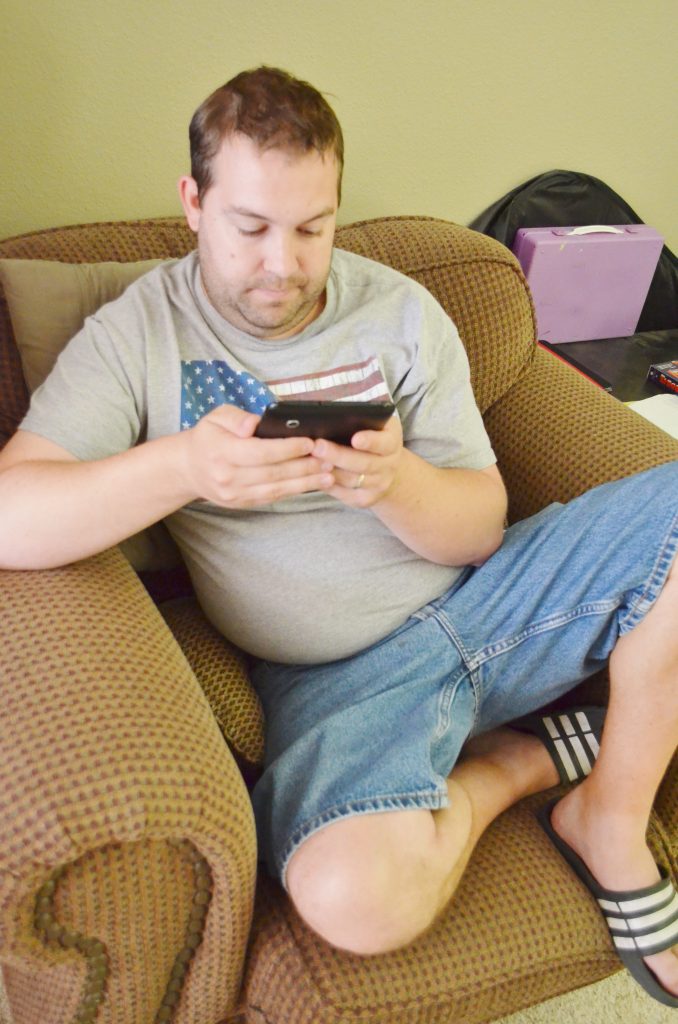 My husband uses the Samsung Galaxy Tab 2 tablet for many reasons but by far his favorite is Smart Remote and built in IR Blaster. Not even kidding – this is a SWEET feature!  Let me step back…..if you have young kids I can pretty much bet that you, like us, have remarkably lost your TV remote more times than you care to admit. And by "lost" I mean "the kids moved it again honey"! We have found our TV remote in the strangest places……in the refrigerator, in the freezer, under the couch bed, etc. If you have kids you know what I'm talking about! I can't tell you how much money we have spent on TV remotes because we have to buy one that works for our Roku system- it's just sad. Well this Galaxy Tab 2 comes equipped with Smart Remote which actually TURNS YOUR TV ON & OFF! And not only that you can flip channels and control your TV content with the tablet. It is SOOOO cool! In my video I short a super short demo of it so you can see it in action. So the next time the kids lose our remote……all we have to do is grab our Galaxy Tab 2!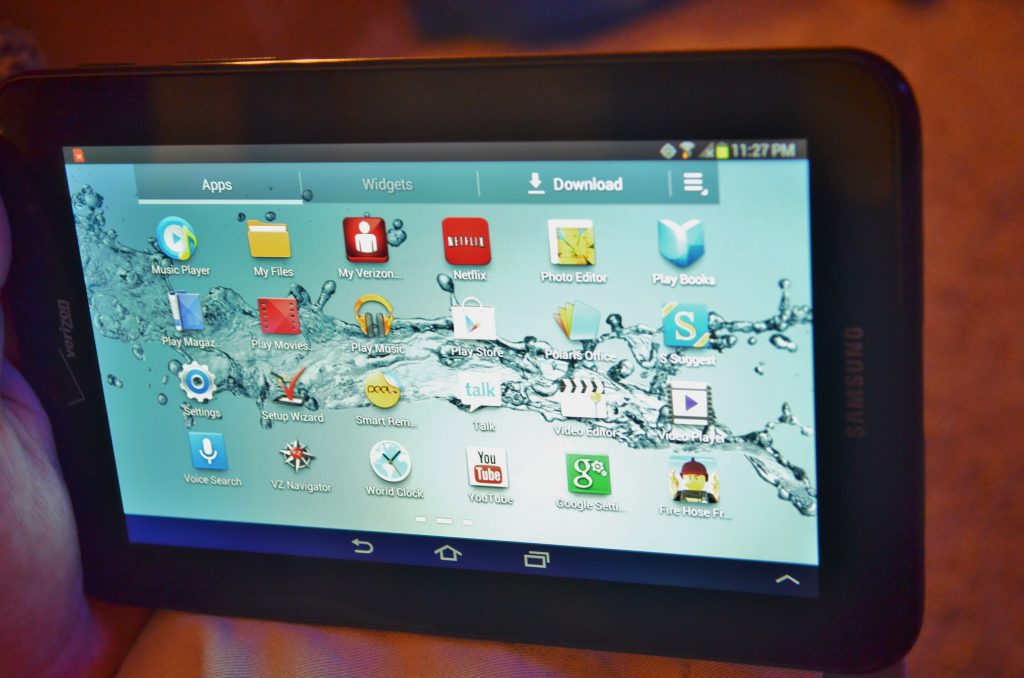 It also has Samsung Media Hub which means you can have thousands of TV shows and movies to carry around with you. By using TouchWiz you can customize and personalize your touch screen and choose between 450,000 apps to view your favorite movies & shows. It also has Adobe Flash Player. AND you can access up to 50GB of Dropbox room for the first year! The Mini Apps tray make your favorite apps quickly accessible. And on a techy note is has stereo speakers so the sound is fantastic.
In addition to every guy's dream *cough cough* the awesome Smart Remote app my husband and I use it for many different things. As a blogger I am of course obsessed with keeping up with social media and my email accounts which are easy to do on the tablet. It has GPS and Business or Office: Microsoft® Exchange ActiveSync, Virtual Private Network (VPN) Access, Polaris® Office, Video Chat, Cisco WebEx, EAS IT Policy, HW Encryption, Sybase Afaria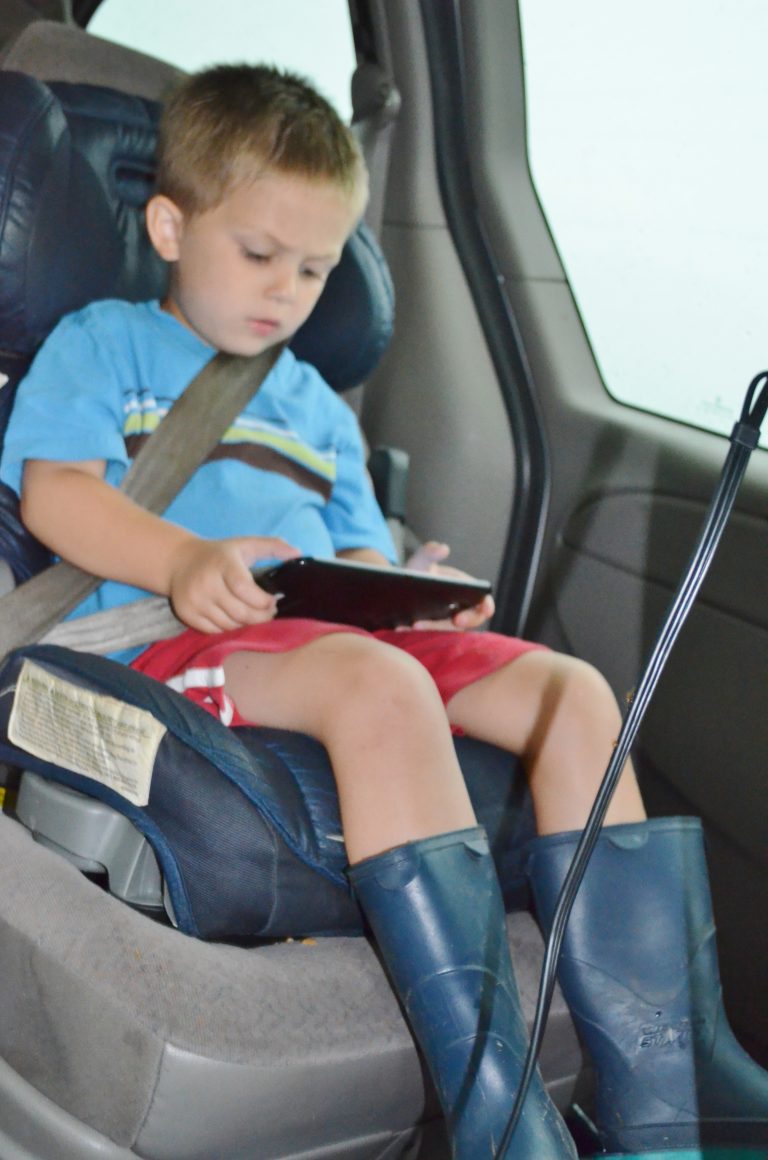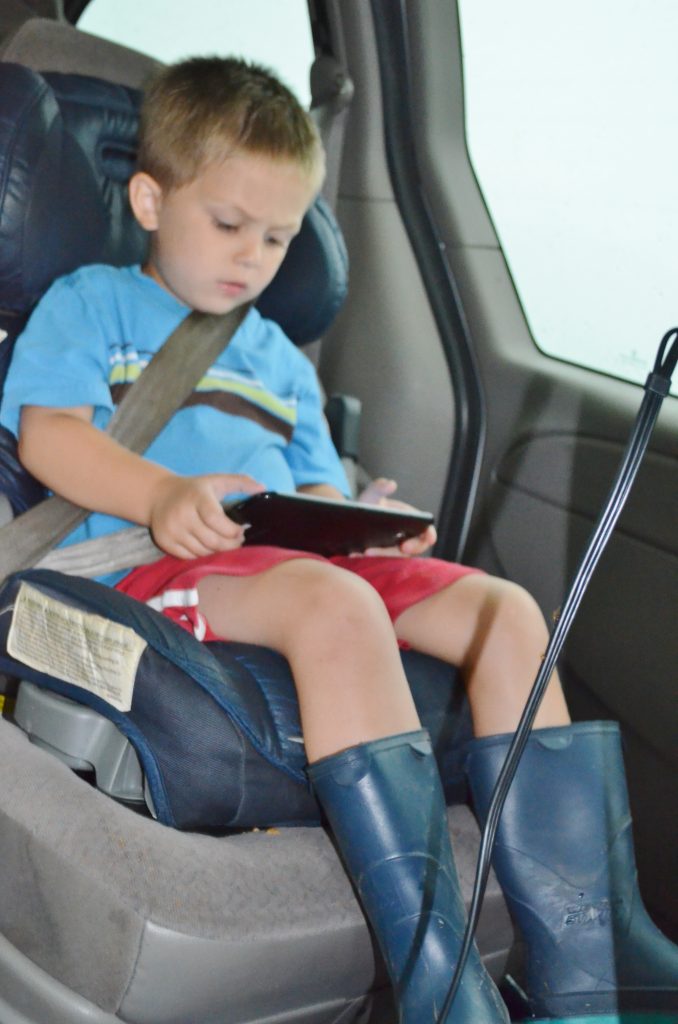 We have gone on several road trips in the past month and this tablet has come with us. It's the perfect size for the kids to take in the doctor office while we are waiting, to grandma's house on a 5 hr. road trip, and of course they use it all the time at home.  It has Bluetooth V3.0 capability and of course it has WiFi connectivity which is perfect as my husband has really been into using Bluetooth lately! He is a school principal and has been insanely busy receiving all sorts of phone calls from parents, teachers, board staff and material companies so this feature has really come in handy for him. It's also very easy for him to use when working at home, and then grab it on his way out the door as he heads to work.
Here's a quick video recap so you can visually see the Samsung Galaxy Tab 2 Tablet – I'm such a visual person that I LOVE seeing it hands on in addition to photos!
Head over to Staples to check our more specs and details on the Samsung Galaxy Tab 2 Tablet!
5 TIPS WHEN Purchasing A TABLET For the Family:
Do your research!! Know what you want your tablet to offer you and how your family will use it. Make sure you can expand the memory if needed.

Make sure it's right for everyone. If you can't afford to purchase tablets for everyone in your family make sure to invest in the biggest bang for your buck.
Versatility is the key. Choosing a tablet that will work for your family from your youngest to your oldest is VERY important!
Always buy the extended warranty! If you're making the investment to purchase a tablet I highly recommend always purchasing the extended warranty plan – ESPECIALLY if there are kids in the house! Trust me on this one!
Consider purchasing a tablet that will sync with your phone software and your mobile coverage.
Disclosure: I received the above product to use in order to form my own opinion. All opinions are my own.