DIY Summer Garden Seed Packet Organizer Tutorial
This post may contain affiliate links, view our disclosure policy for details.
This DIY Garden Seed Packet Organizer is SO fun and decorative to create and can really spruce up your gardening shed or garage! Not to mention you can find your seeds with just a glance! Here is how you can get started making your own.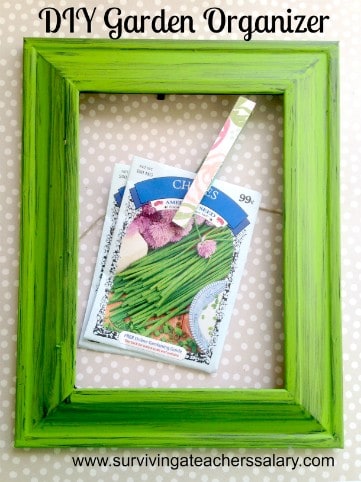 Gardening is a big hobby of mine, specifically vegetable and hydroponic gardening to be exact, but I've got so many seeds stored from year to year that they are getting all piled in a storage container and I wanted an easier way to see them.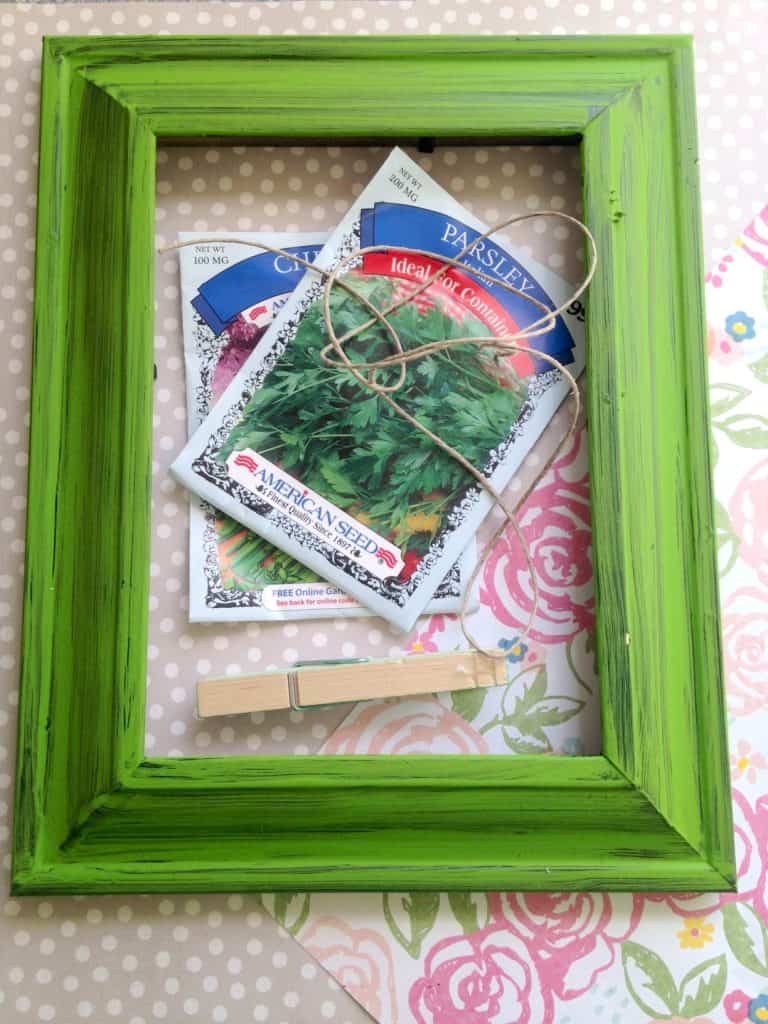 DIY Garden Seeds Organizer Supplies:
*Picture frame
*Ribbon or twine
*Clothespins
*Scrapbook paper
*Scissors
*Hot Glue, glue gun
*Acrylic Craft paint (optional)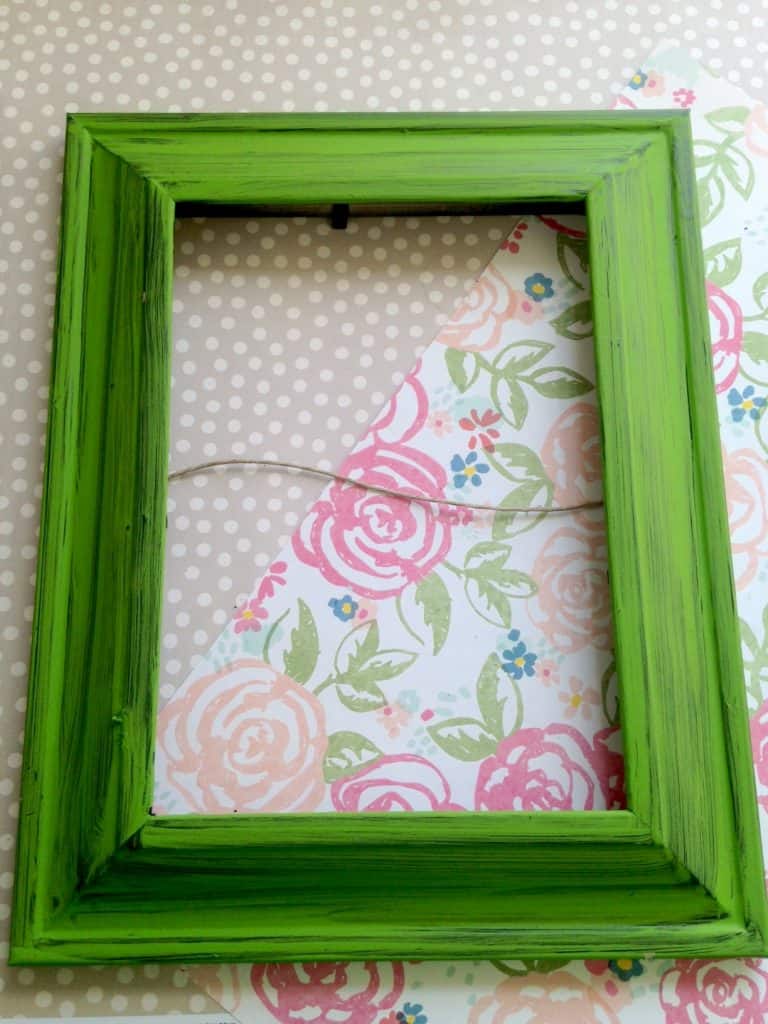 DIY Garden Seeds Organizer Directions:
1. Begin by painting your frame with the acrylic paint. This step is optional. If you find a frame in a color or finish you like, by all means go with it! If not, simply remove the inserts (discard as you will not need these pieces any longer) and apply two coats of paint. Allow to dry. (TIP – scour your local thrift store for inexpensive decorative frames!)
2. Cut a length of twine or ribbon and stretch across the frame. Add a few dabs of hot glue to the end of the twine or ribbon and press it to the back of the frame. Hold in place until secure. You want the twine pulled tightly. (You can also use a staple gun for a more secure hold – especially if this will be exposed to elements in a shed.)
3. Decorate the clothespins by snipping a piece of scrapbook paper
to fit. You can then glue the paper to the clothespins, smoothing them over with your finger to remove wrinkles.
4. Take the seed packets and pin them to the twine or ribbon. You can then display the frame just as you would any picture frame.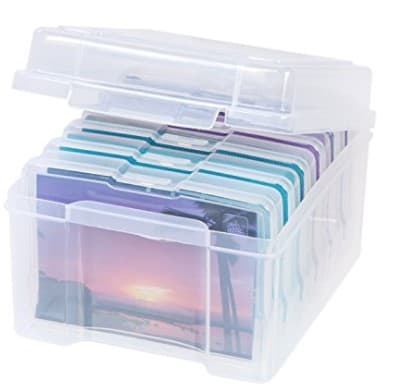 Your seed packet organizer
is ready to be displayed! It is a fun and functional way to keep your seeds safe while adding some stylish charm to your space. If you're looking for a safer place to store your seeds in a box somewhere I HIGHLY recommend the above photo storage organizer! Just place 1-3 seed packets inside each included storage box! GREAT for planning out rows in your garden!