2L Soda Bottle Snowflake Stamp Craft
This post may contain affiliate links, view our disclosure policy for details.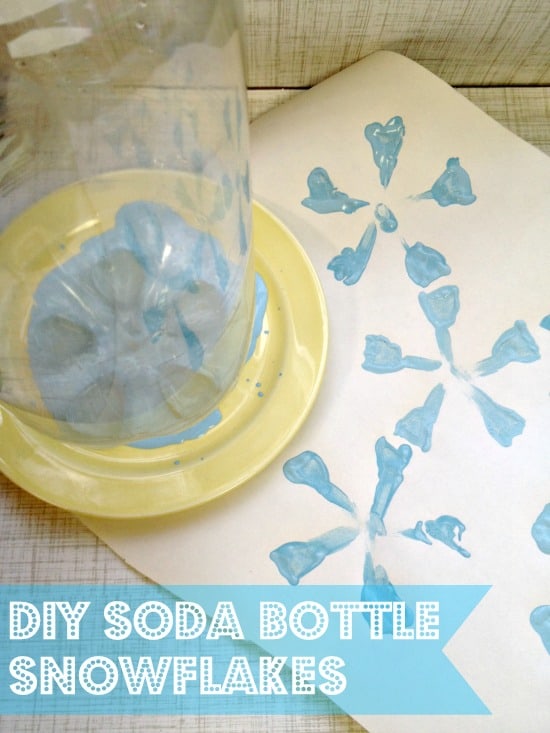 An empty 2L Soda Bottle Snowflake couldn't be easier! I don't know about where you live but if you're anywhere near the midwest it's FREEZING COLD right now! That means a LOT of indoor time right now and the need for plenty of activities to keep your busy children moving around engaged in activities!
This one is so simple to do, and you need very little craft supplies! It is a great craft for kids, classrooms, or whenever you need a simple and  inexpensive craft that still offers a pop of color and holiday charm. Take a look below at how to make your own.
Supplies needed:
2 liter soda bottle (1 per child or group)
Craft paint (any color, we used light blue)
Paper Plate
Paper
See how easy that supply is? You won't find a simpler craft this holiday season! Save your two liter bottles as you use them for this craft so each child participating can have one of their own to use or ask students in your class to bring in some from home.
If you are using multiple paint colors, it is also nice to have multiple bottles available to use.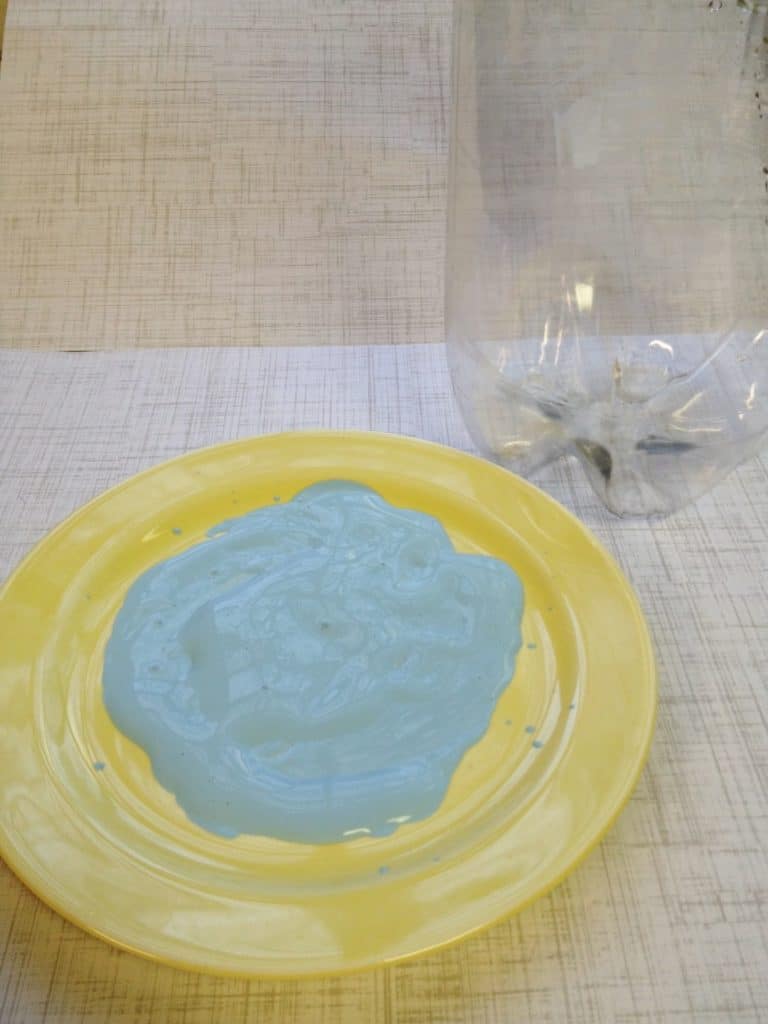 Snowflake Painting Directions:
1. Pour some craft paint onto a plate.
2. Take your empty plastic bottle and press the bottom of it into your paint. Press it firmly so the paint adheres well and covers the bottom well.
3. Quickly move the bottom of the bottle to paper and stamp down. Press firmly so the paint transfers nice and boldly.
4. Remove the bottle from the paper. Take your finger and connect the paint dabs together to finish the snowflake design if desired.
Now all you need to do is allow your snowflakes to dry. You can hang up your artwork for all to see, or you can even cut the snowflakes out and create a crafty and decorative garland. Whichever way you decide to display your snowflakes, you are sure to have fun creating them.
So gather the supplies you need to make your own soda bottle snowflake stamps. It will quickly become your children's favorite holiday craft!