AWESOME National Geographic Kids Books for Reluctant Readers
This post may contain affiliate links, view our disclosure policy for details.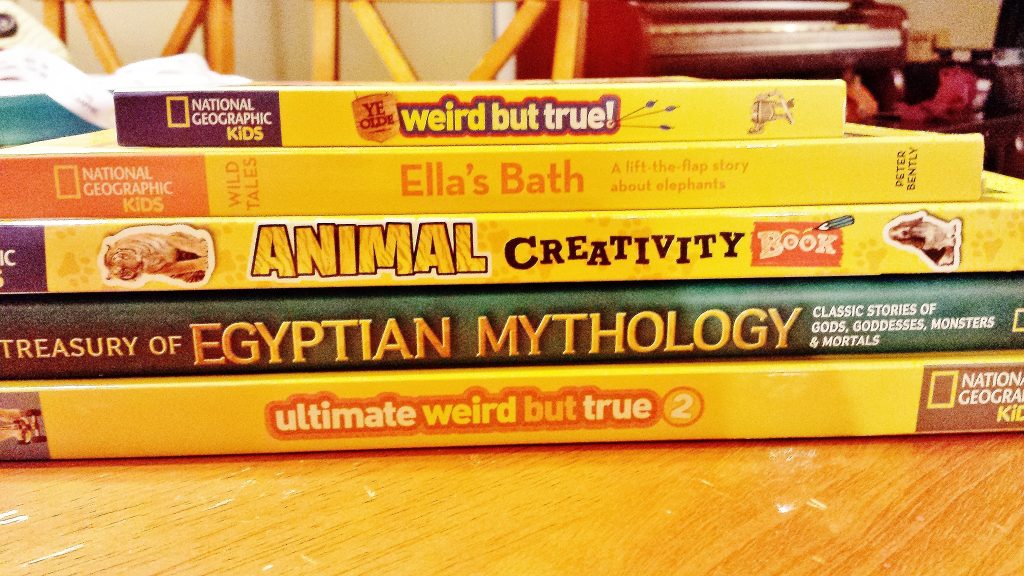 You don't don't need it to be the Christmas season just to gift some awesome books to your kiddos but I have found that these books in particular that National Geographic Kids sent me are a phenomenal way to draw out those reluctant readers!
And my son, who is a particularly avid reader, just can't get enough of these! I have always found National Geographic Kids materials to be high quality and anything that has to do with "weird but true" is a sure bet to get kids reading! I REALLY want to share with you guys a quick peek at each of these books because they are all truly phenomenal!

Each of these 5 books I highly recommend:
This is just the cutest educational book about elephants for even though youngest of kiddos. My kids are 4 & 6 and they still enjoyed reading this lift & flap board book before we passed it on to some friends! It tells the wild tales of a family of elephants and includes simple bright colored artwork that is catching for little eyes.
1000 wacky facts & photos! – I have never met a kid (or adult!) who doesn't love these books. Admit it, we're all pretty fascinated with weird facts and this book is HIGH on my list for reluctant readers.
If you struggle with getting your child to read these weird books with stunning eye-captivating photos will catch their interest and they won't even notice how much they are reading! This book is chock-full of info to keep you busy for literally hours.
300 outrageous facts from history! – I have to admit, this was my son's favorite book and definitely left me shaking my head more than once! There's some pretty nutty facts in here! My son kept this in his bed for weeks reading through it over and over again!
I specifically wanted this book because I've always been intrigued by ancient Egyptian culture. My son loves it too! It's filled with classic stories of gods, goddesses, monsters and mortals and has plenty of stunning artwork for the visual appeal.
Out of all of the books we received I absolutely HAVE to recommend this one the most. Hands down best interactive kids book! It's FILLED with activities from stencils, stickers and habitats, crafts (like the below "make a mask" activity), puzzles, cutouts and all sorts of really great things. This will be PERFECT for my kids to use during the chilly winter season here!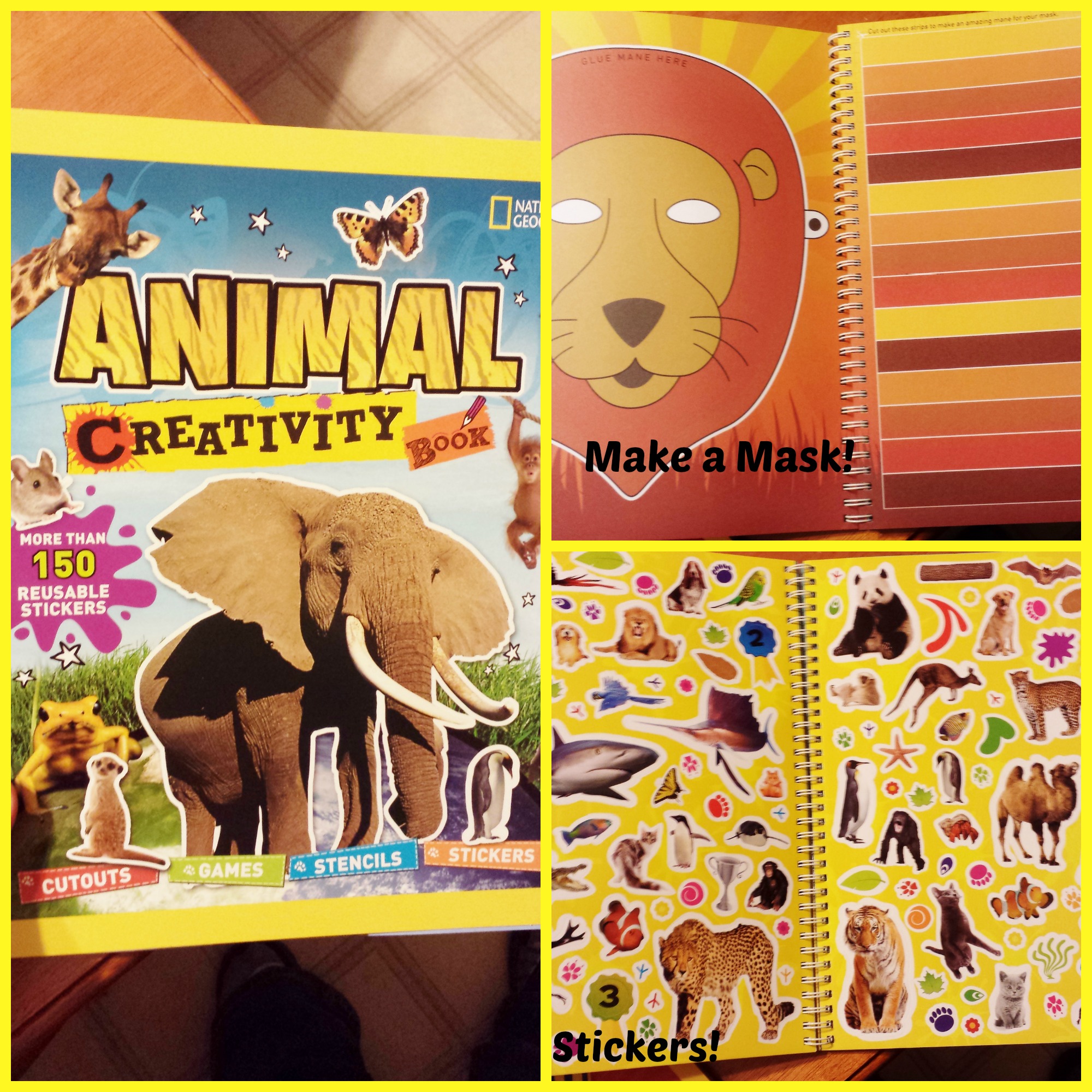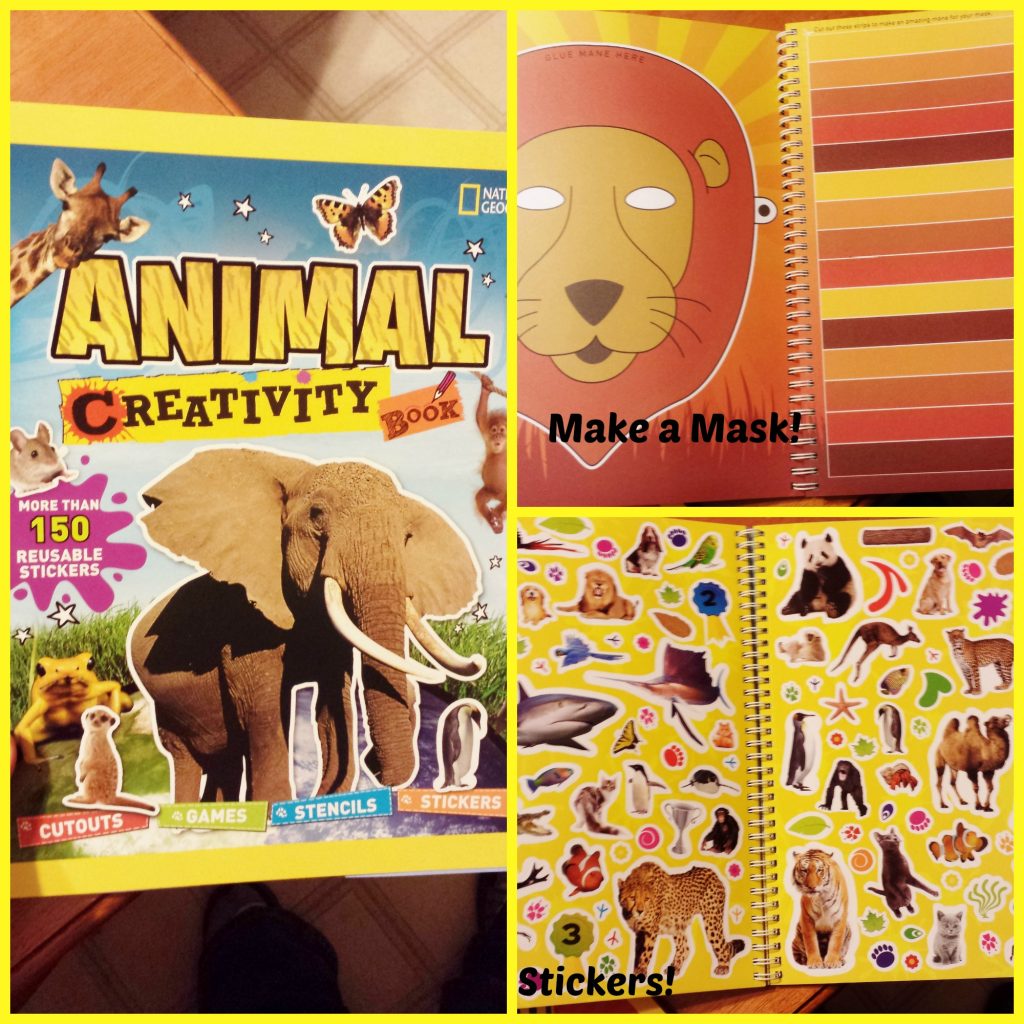 To be honest I haven't seen a National Geographic Kids book that I didn't like! I just wanted to mention these specifically because they are SO good! Seriously, if you want to add a book to your holiday list for a child you have to get the Animal Creativity Book.