How to Make Handmade Holiday Christmas Gift Tags Tutorial
This post may contain affiliate links, view our disclosure policy for details.
I received some craft supplies featured below from Oriental Trading.

Earlier this year I took a few crochet classes and have been working frantically at nights to gift out some blankets that I've been crocheting. (I've also been working on crocheted ornaments to use as gift tags on my teacher gifts!) I didn't want to just wrap these beautiful blankets up in a box and gift them – I really wanted to add a personal handmade touch to pair up with my blankets. I have seen some adorable handmade gift tags you can buy but I really wanted to make my own for the holidays!
Materials You'll need:
Air Dry Clay
Christmas Beads
Twine
Small Alphabet Stamps
Handmade Gift Tag Tutorial:
Begin by pressing your air dry clay into small shapes. You can use small cookie cutters for a more precise clean look but I literally just flattened out some pieces of air dry clay in the palm of my hands and made sure the edges looked nice.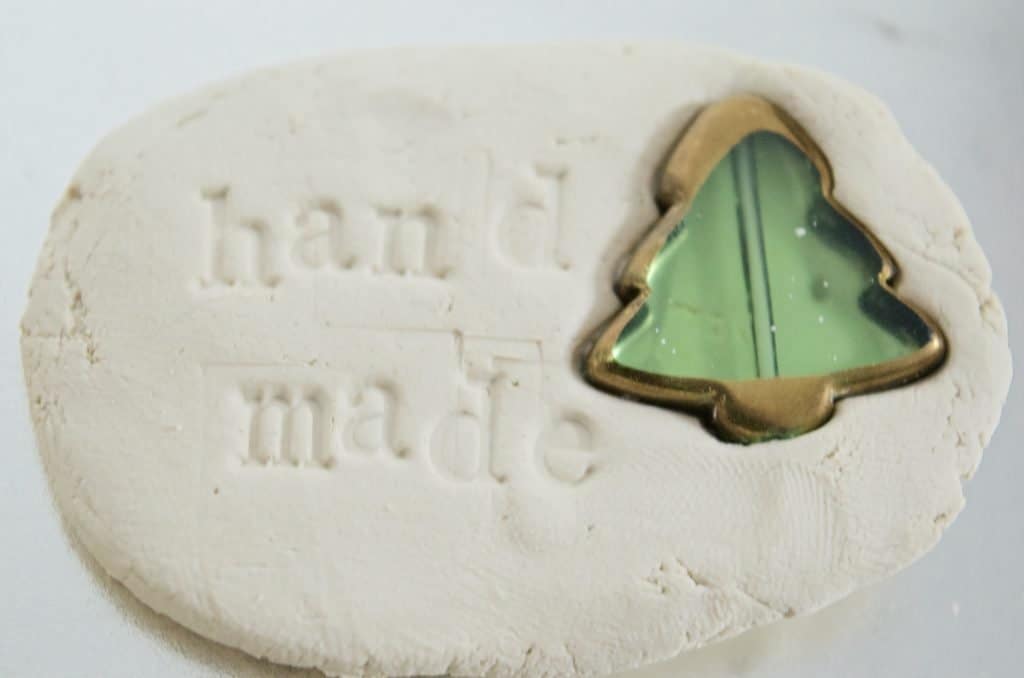 Once my shapes were pressed out I pressed in one of those fabulous Christmas tree beads that I ordered from Oriental Trading. I LOVE them! They are just perfect! I've had no problems getting them to stay in the clay but you could always put the tiniest dab of glue around the edges of the bead to hold it in place. Just make sure you don't get the glue on the top or bottom of the tree because you will see it since it is opaque!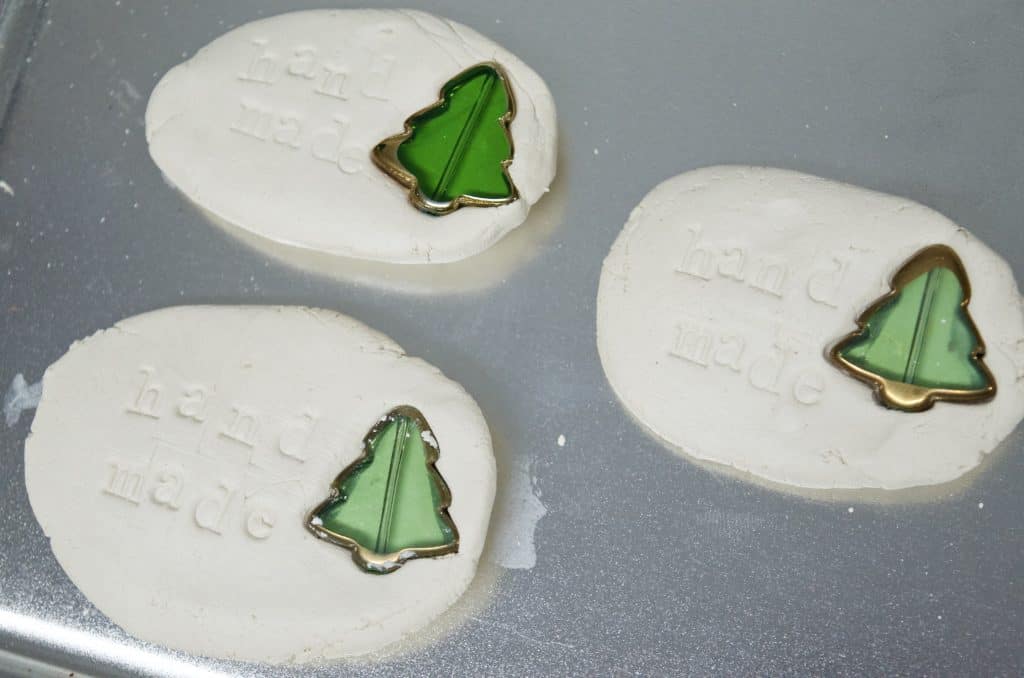 For the letters that spell out "handmade" this was the tricky item to find! I ended up ordering vintage stamps that were tiny enough to press into the clay for these gift tags. The great thing about air dry clay is that it's easy to work with. If you want to smooth out lines and wrinkles just gently "massage" the clay until it forms over nicely.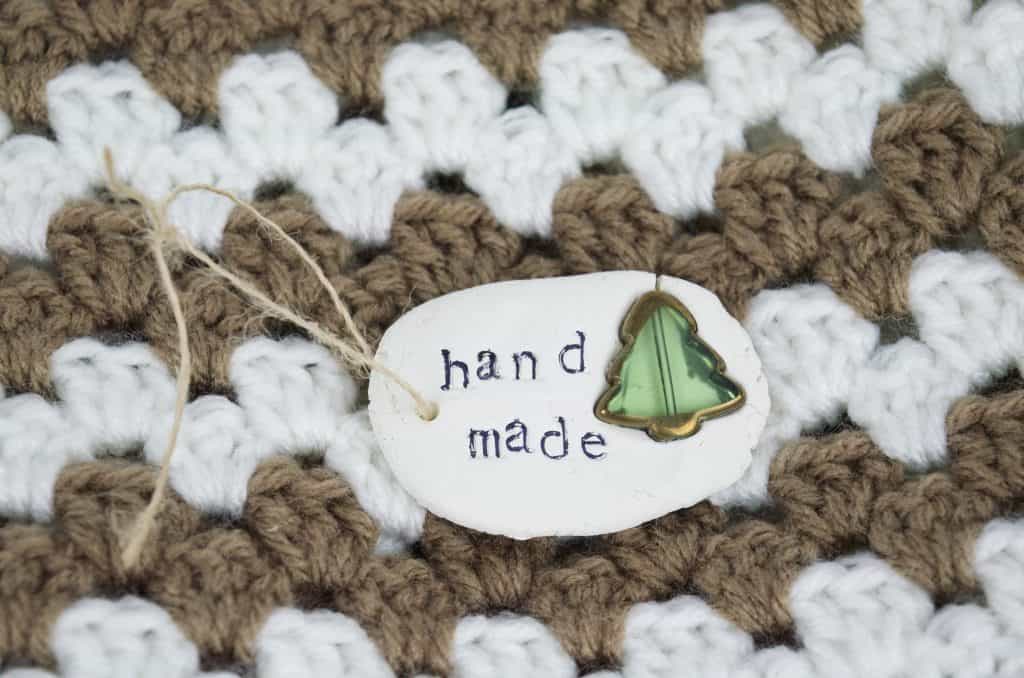 Do NOT forget to take a toothpick and make a small hole where you want your twine to go through!! Your gift tag will be tricky to attach if you forget to add the hole!! I placed my tags on a cookie sheet to dry for 2-3 days. I was rushing on this set and used a Sharpie ultra fine marker to make the "handmade" stand out more but next time I want to take a fine paint brush with acrylic paint and fill it in instead.
Other beautiful handmade holiday gift tutorials: