Printable Dinosaur Craft Stick Puppets Pretend Play Activity for Kids
This post may contain affiliate links, view our disclosure policy for details.
Pretend play was much easier with my daughter than with my two boys! These dinosaur craft stick puppets would have gone a long way in aiding my pretend play activities for my boys! They are EASY to make and great even if kids don't like coloring!
I find that even kids who aren't a fan of art still enjoying designing their dinosaurs!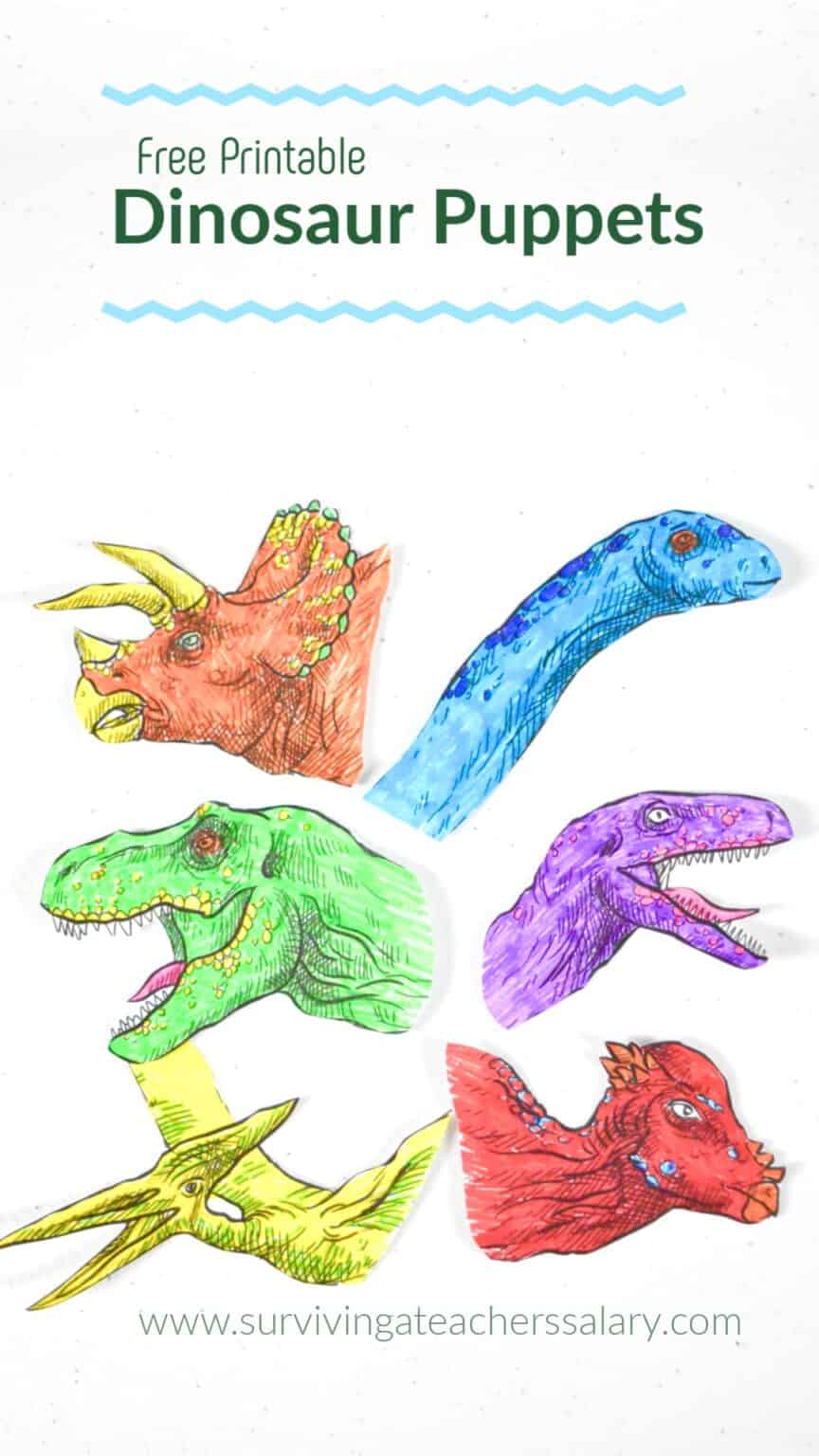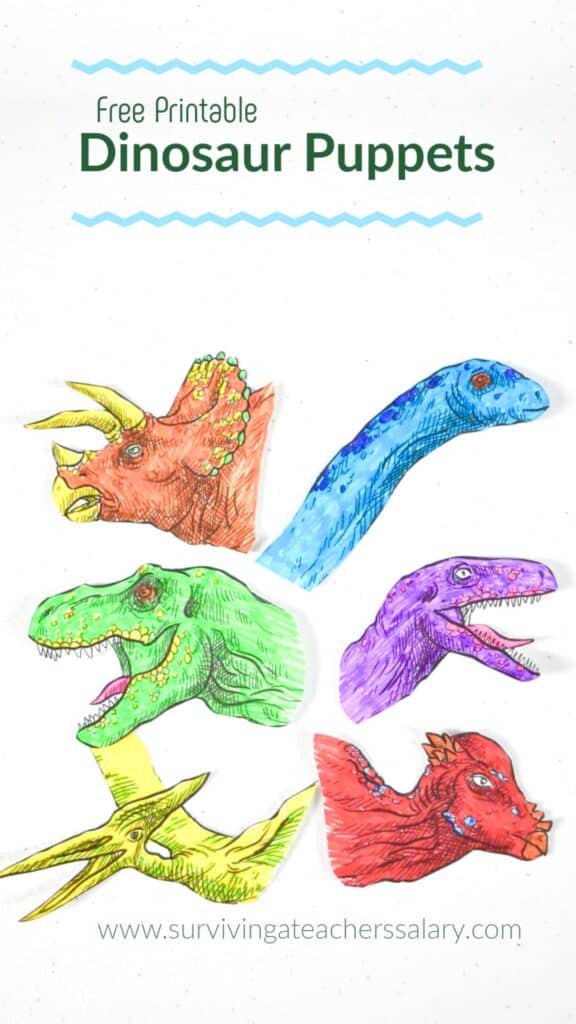 Materials Needed:
printable (see below)
craft sticks
markers or crayons
glue or tape
optional – puffy paint
optional – laminator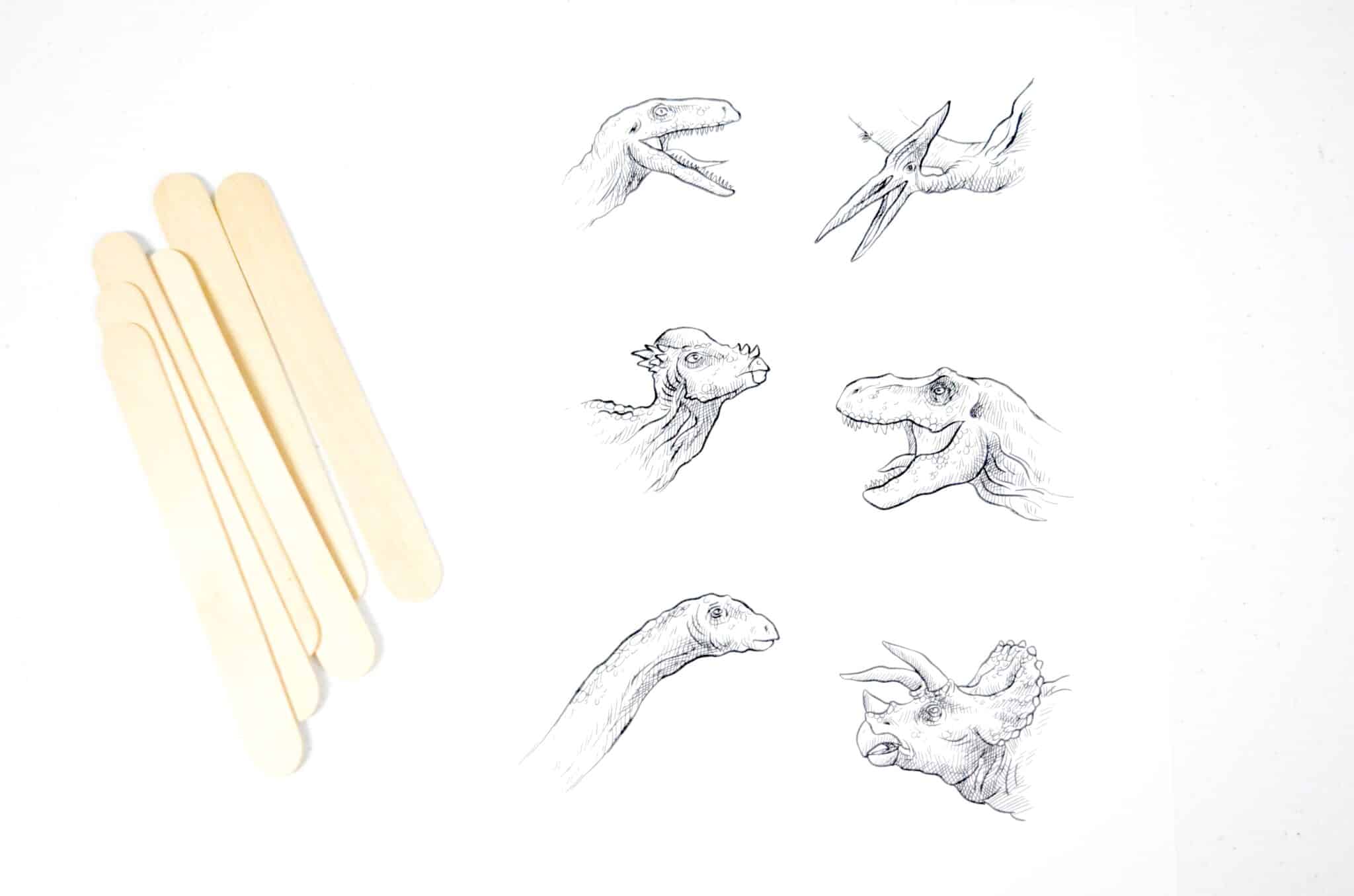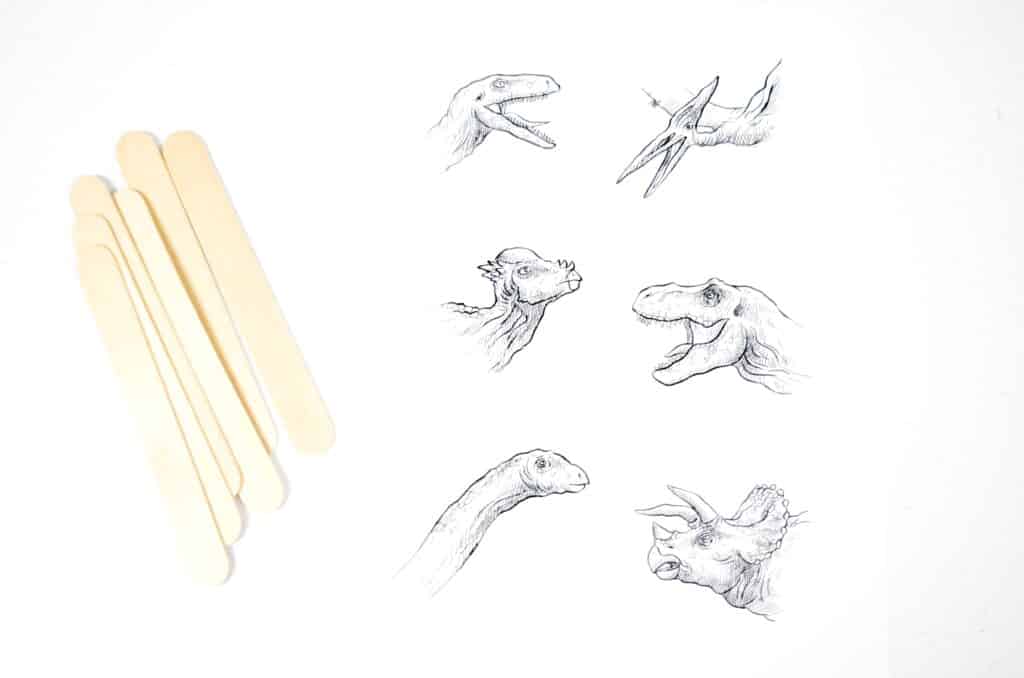 Go ahead and print out your dinosaur craft stick puppets file below. It has the 6 dinosaurs you see above so if you need more than 6 just print out multiple sheets!
You'll need one craft stick per dinosaur puppet head.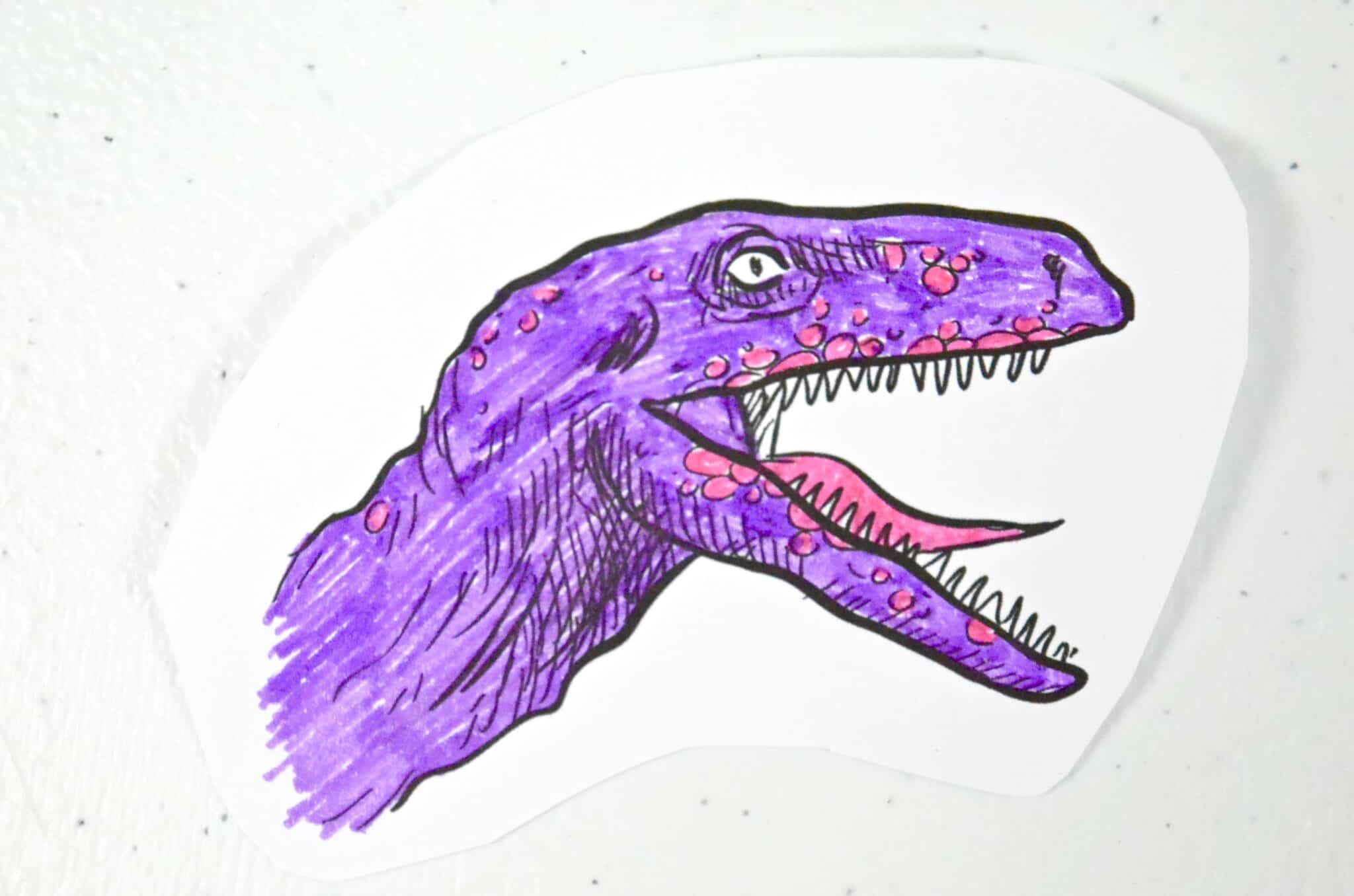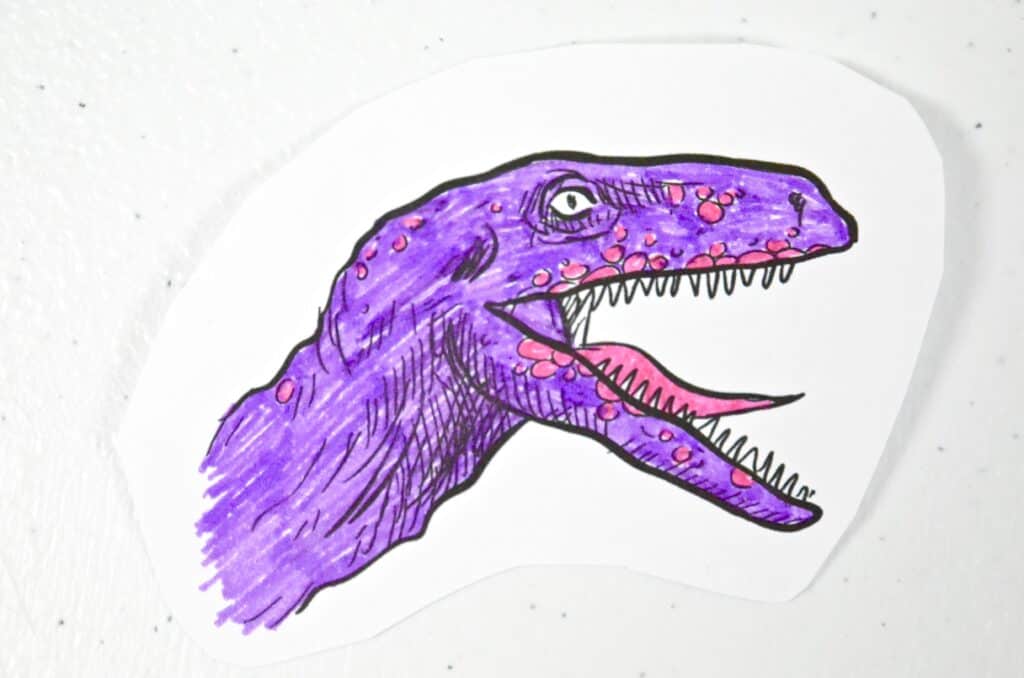 This is where the fun part gets started! Have each kid color their dinosaur! I personally prefer to laminate these before attaching them to the craft stick but you definitely don't have to! Your kids can even use puffy paint if they want some textured 3D features! (Great idea for adding sensory input!)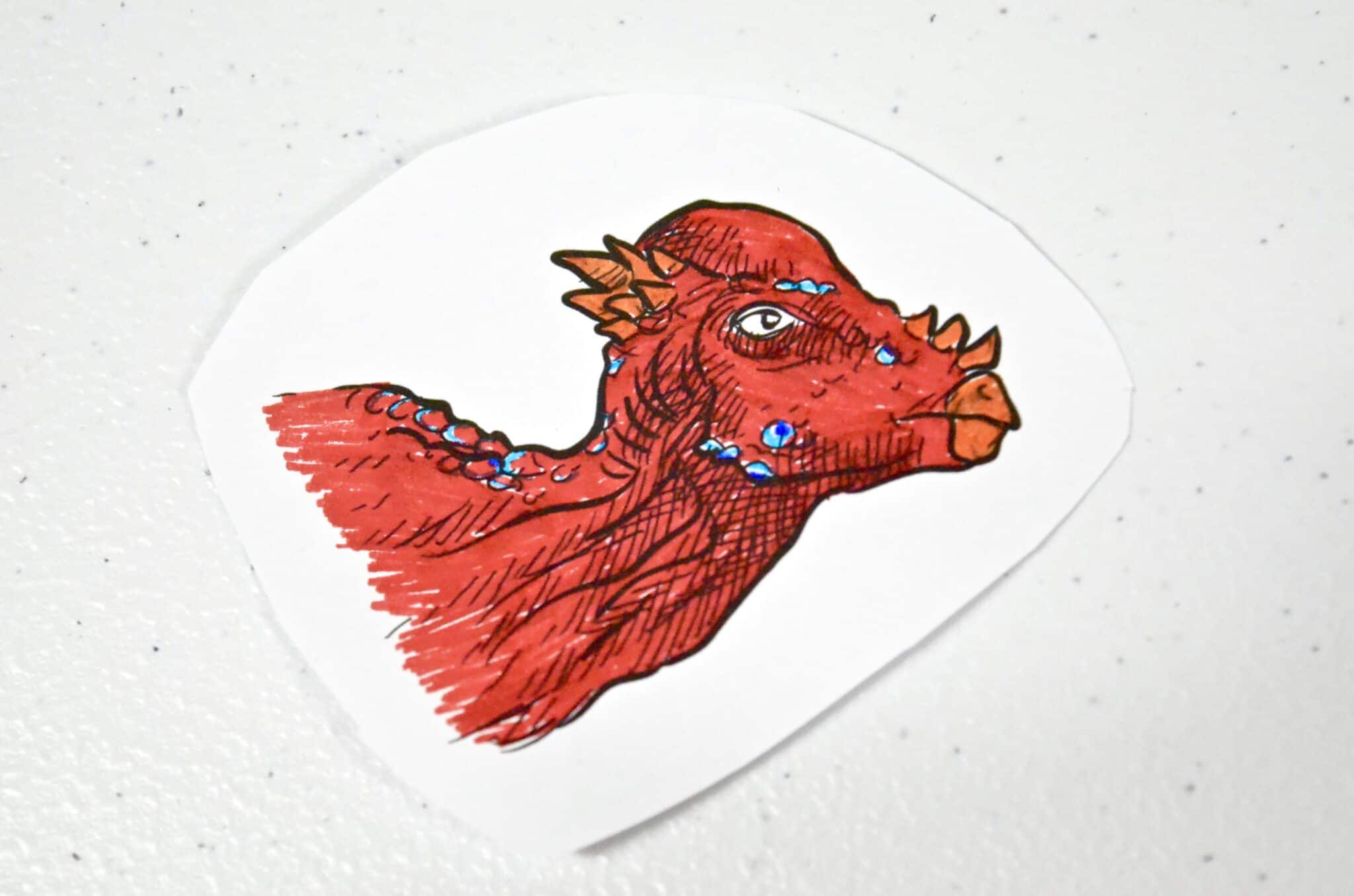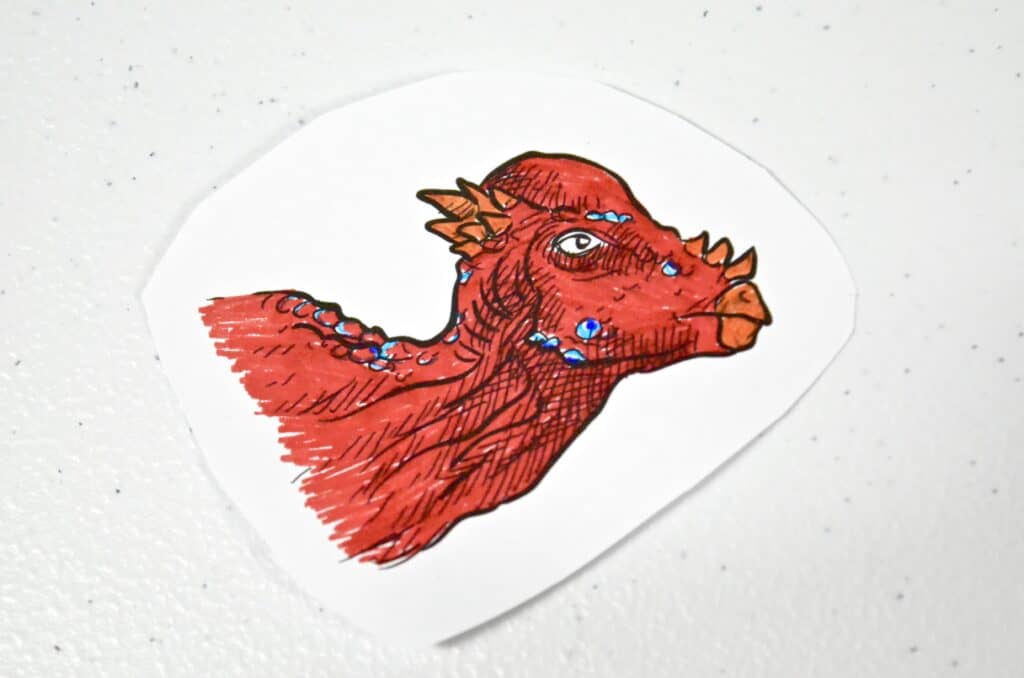 Once the coloring is done, the laminating, and the puffy paint, go ahead and tape or glue the dinosaur head to one end of the craft stick.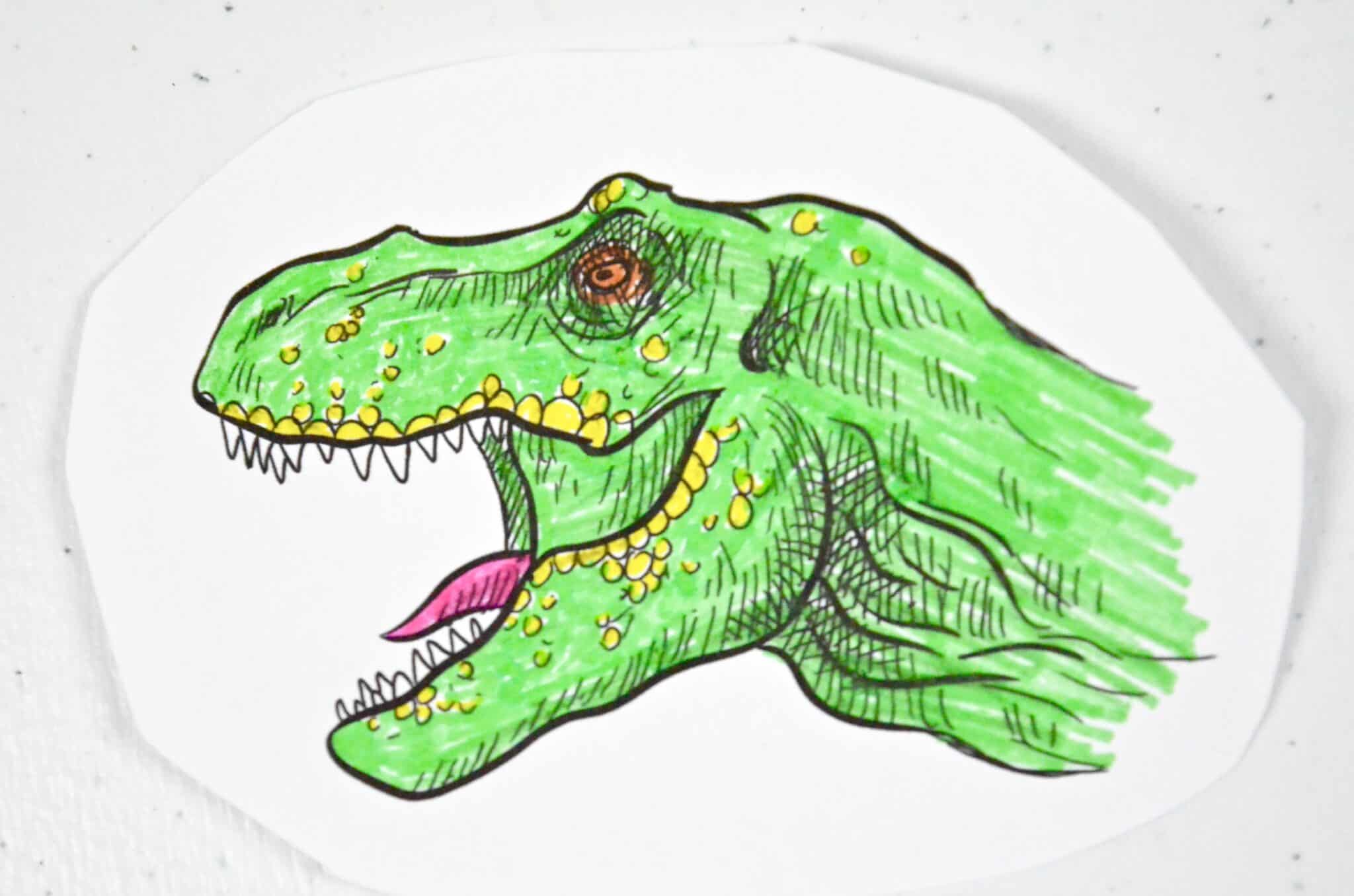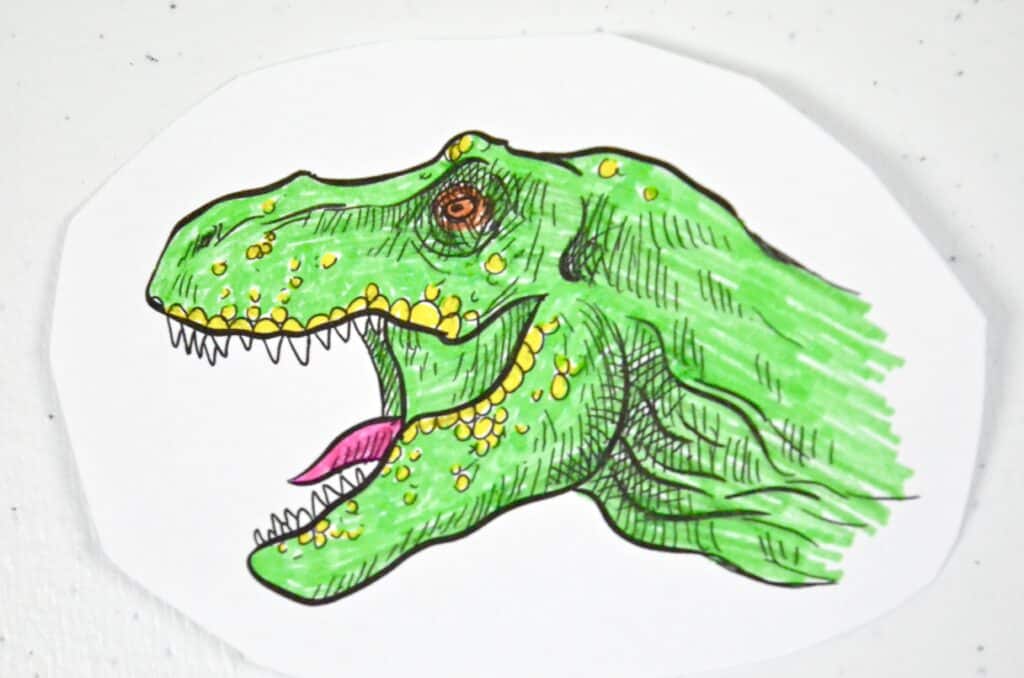 Your kids can choose to color their craft stick "body" or do nothing to it at all!
If you want to add some sensory features to this dinosaur puppet craft you can have the kids wrap (and glue) yarn around the craft stick "body"! It will be far less messy than glueing on sand or glitter!
They could also mod podge tissue paper onto the craft stick base but it would need to dry completely otherwise it would be quite sticky! The tissue paper idea is quite a bit of a mess though – be forewarned!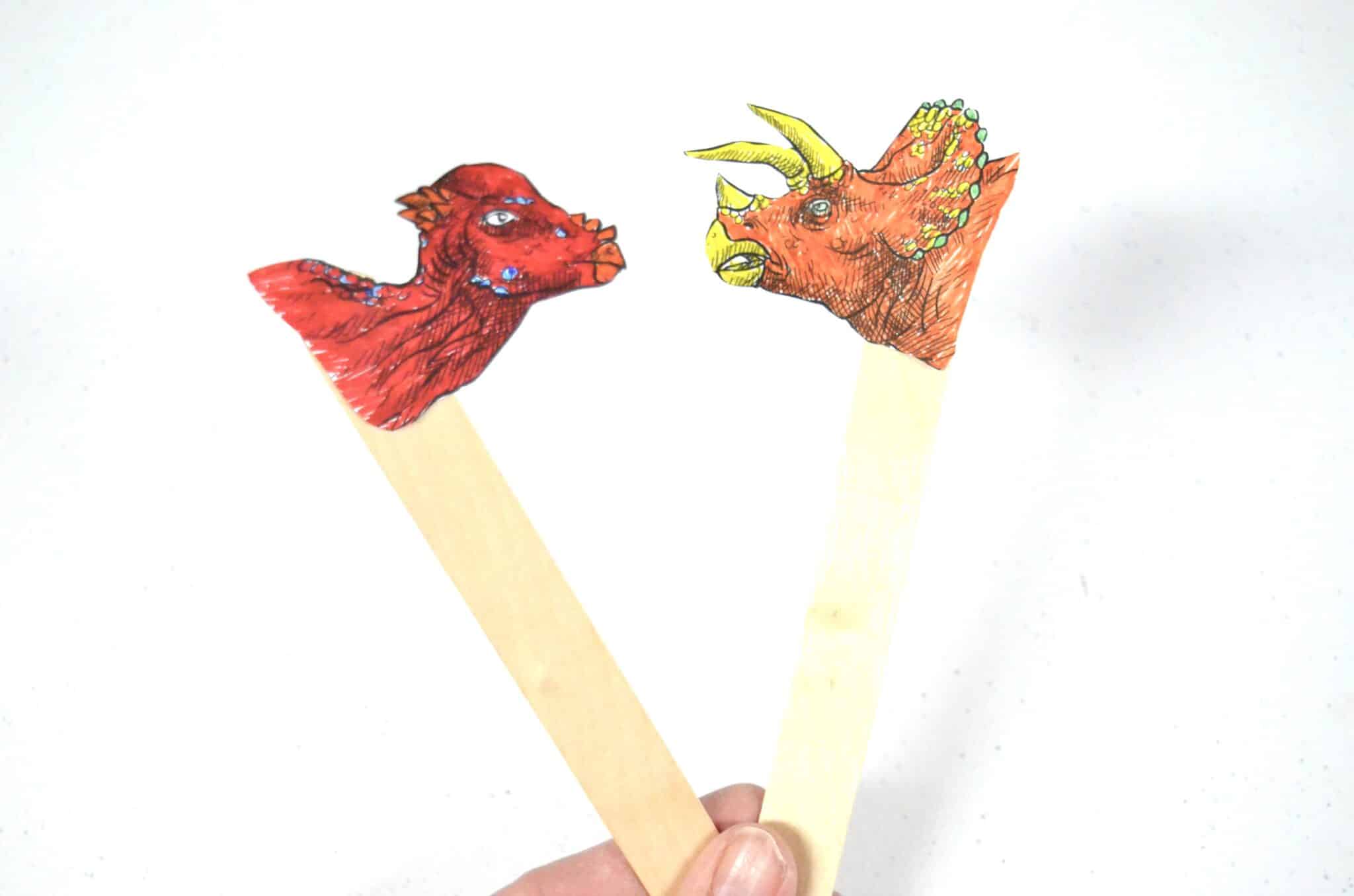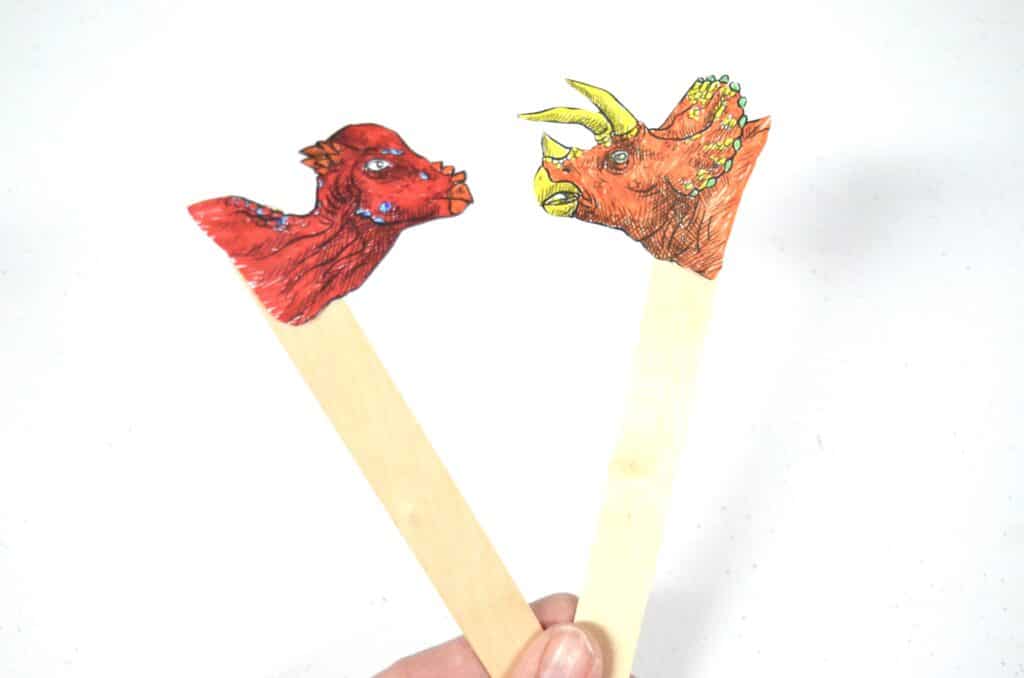 Use your new dinosaur friends to help read a book, act out a story, use them as garden markers, or stick them in a pile of play dough!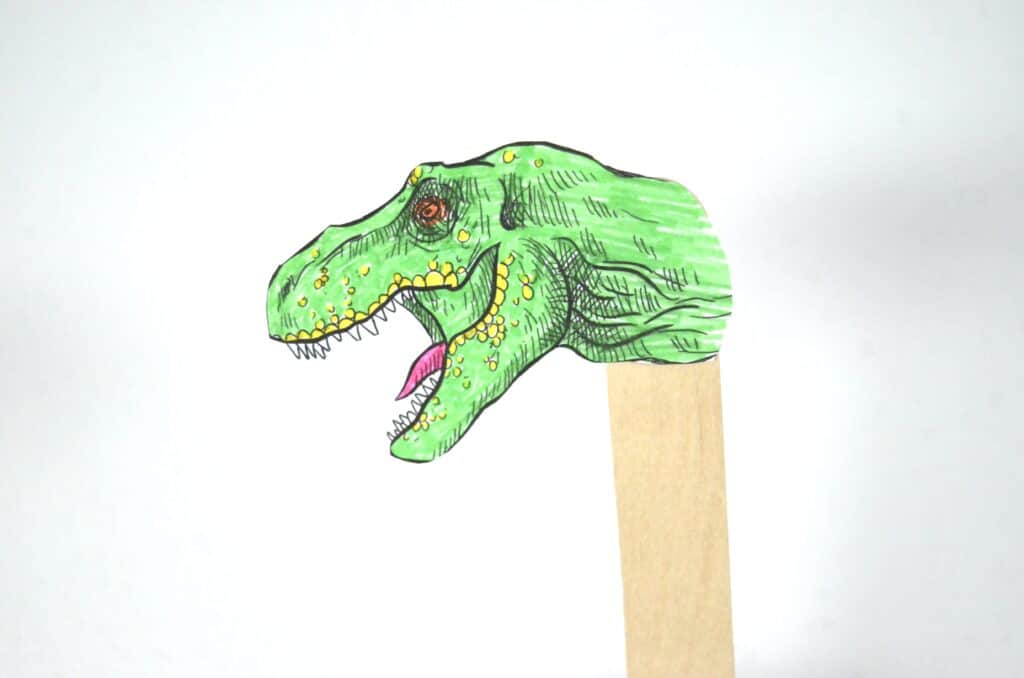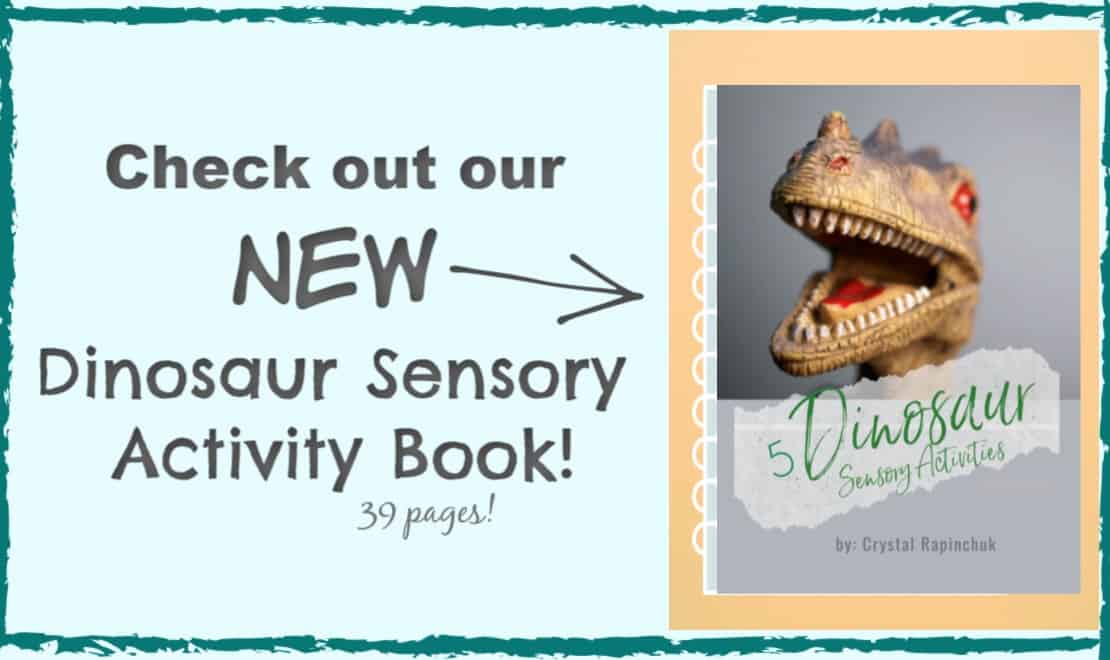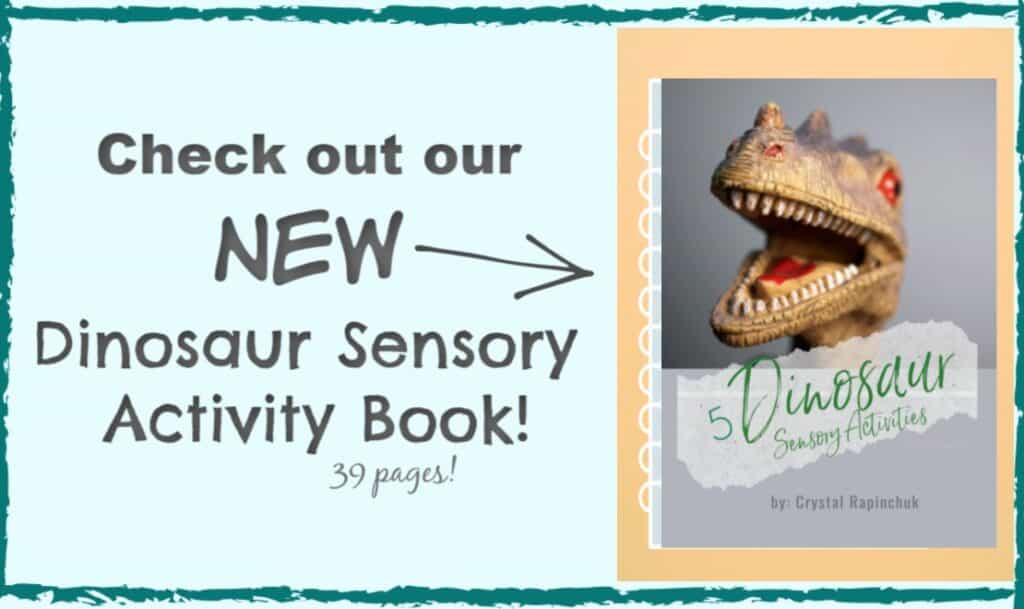 Other Dinosaur Activities: