PLAY-DOH Shape and Learn Letters and Language Set
This post may contain affiliate links, view our disclosure policy for details.
I received the sample below to facilitate this review. All opinions are my own.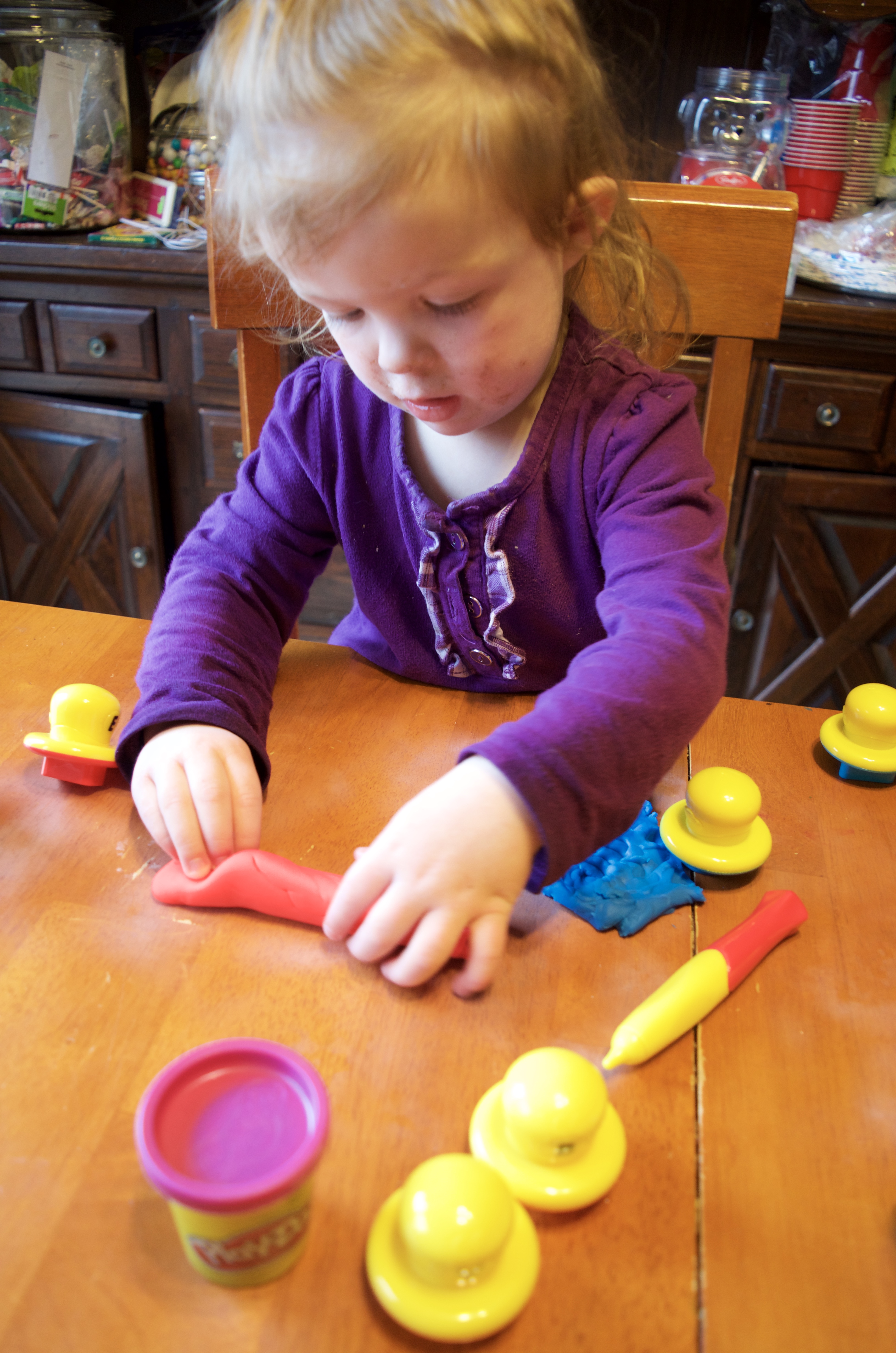 Would you believe that one of my daughter's first words were Play-Doh? Not kidding! Every single day without fail she asks for Play-Doh. I don't do many reviews any more simply because I don't have as much time as I used to with an active toddler at home but I couldn't pass up the opportunity to get my hands on this new Shape N Learn Letters and Language Set by Play-Doh!
It is BY FAR the BEST set we've ever owned from Play-Doh – I am IN LOVE with this set!! Trust me when I tell you you NEED this! The learning opportunities are limitless.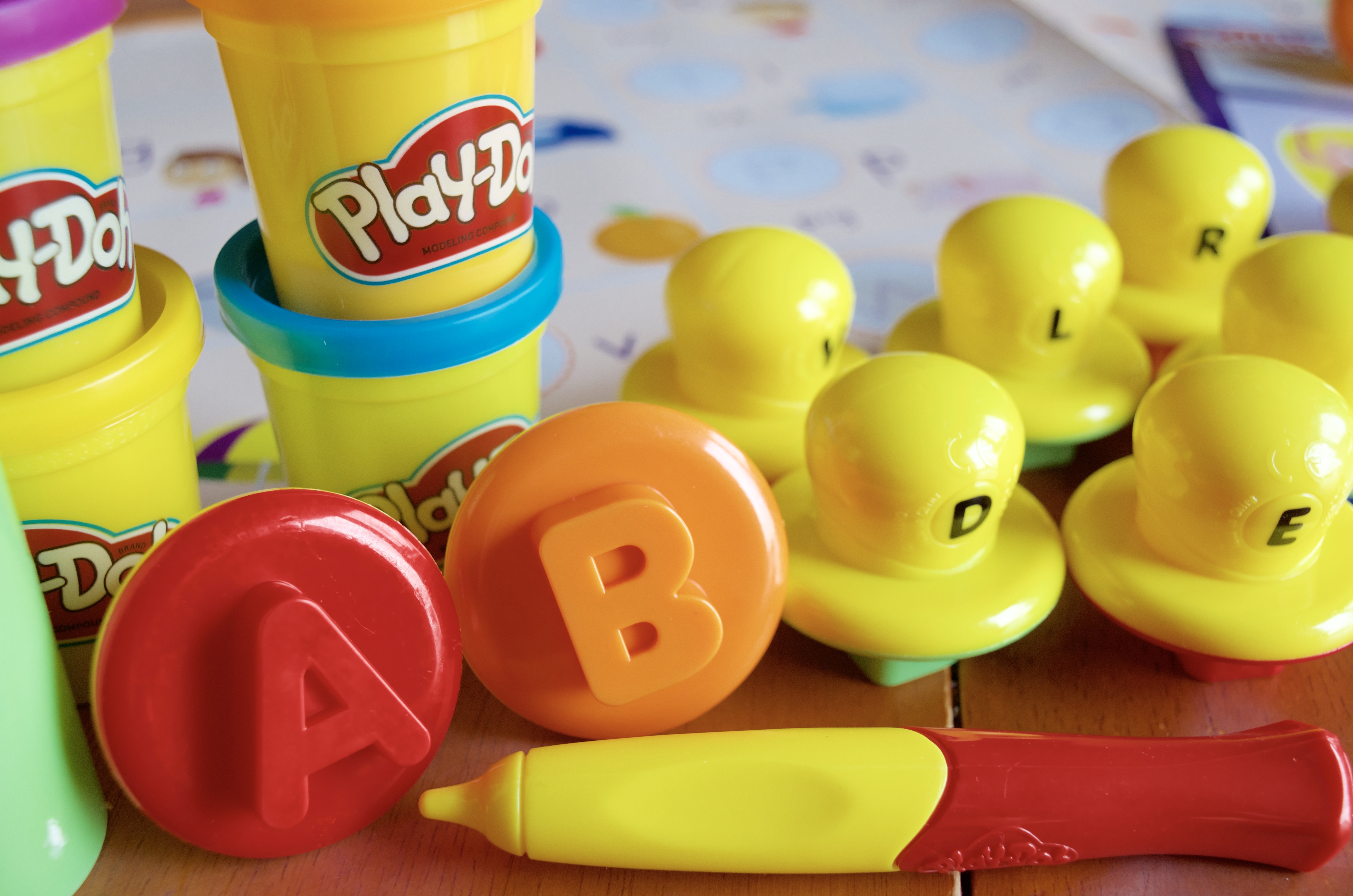 The Letters and Language set includes 26 letter stampers (the entire alphabet), a stylus, roller, 6 small containers of Play-Doh, 2 double sided play mats, and a Together Time Guide.  You guys – I'm totally sold. Many of you are teachers or homeschoolers and know my entire site is dedicated to a passion for a learning lifestyle.
These are SO SO cool and high quality. PERFECT for daycares and classrooms – the thick chunky letter stampers are tough and perfect for little hands. And I LOVE the included stylus that we've been using to trace our letters.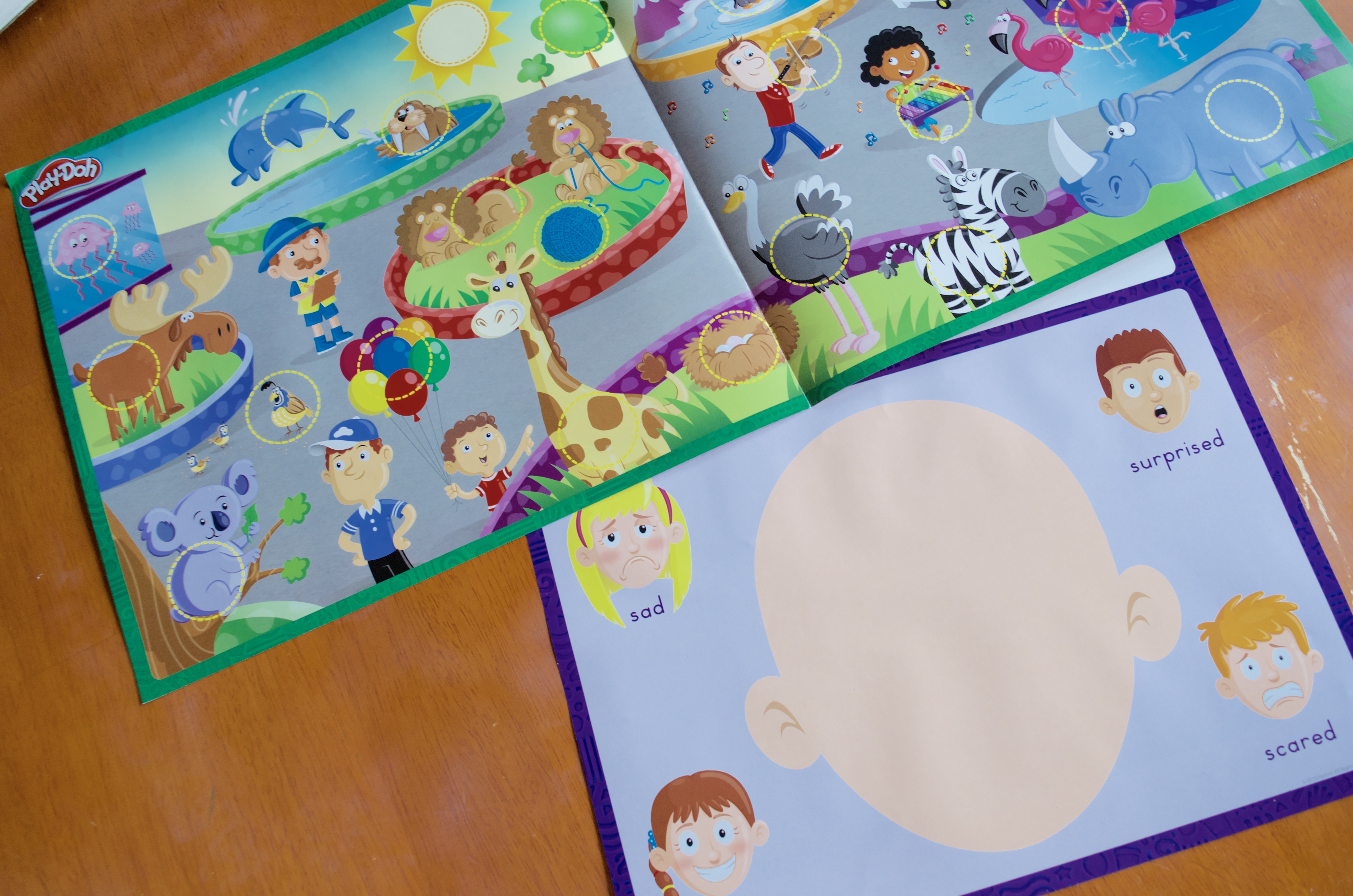 Here's the pro and con about the double sided placemats – they are AWESOME! I LOVE the emotions one for kids to create their own faces (that's my daughter's fav right now). And the other activity has letter learning activities on both sides.
The only downside is they can be ripped by toddlers so I recommend trying to laminate it or at the least cover it in contact paper to help keep it sturdy longer.
They are VERY well thought out and my daughter, who is 2 years old, has had hours of fun just this week with the face one. The letters activity mat has letter learning on one side and beginning letter learning on the other.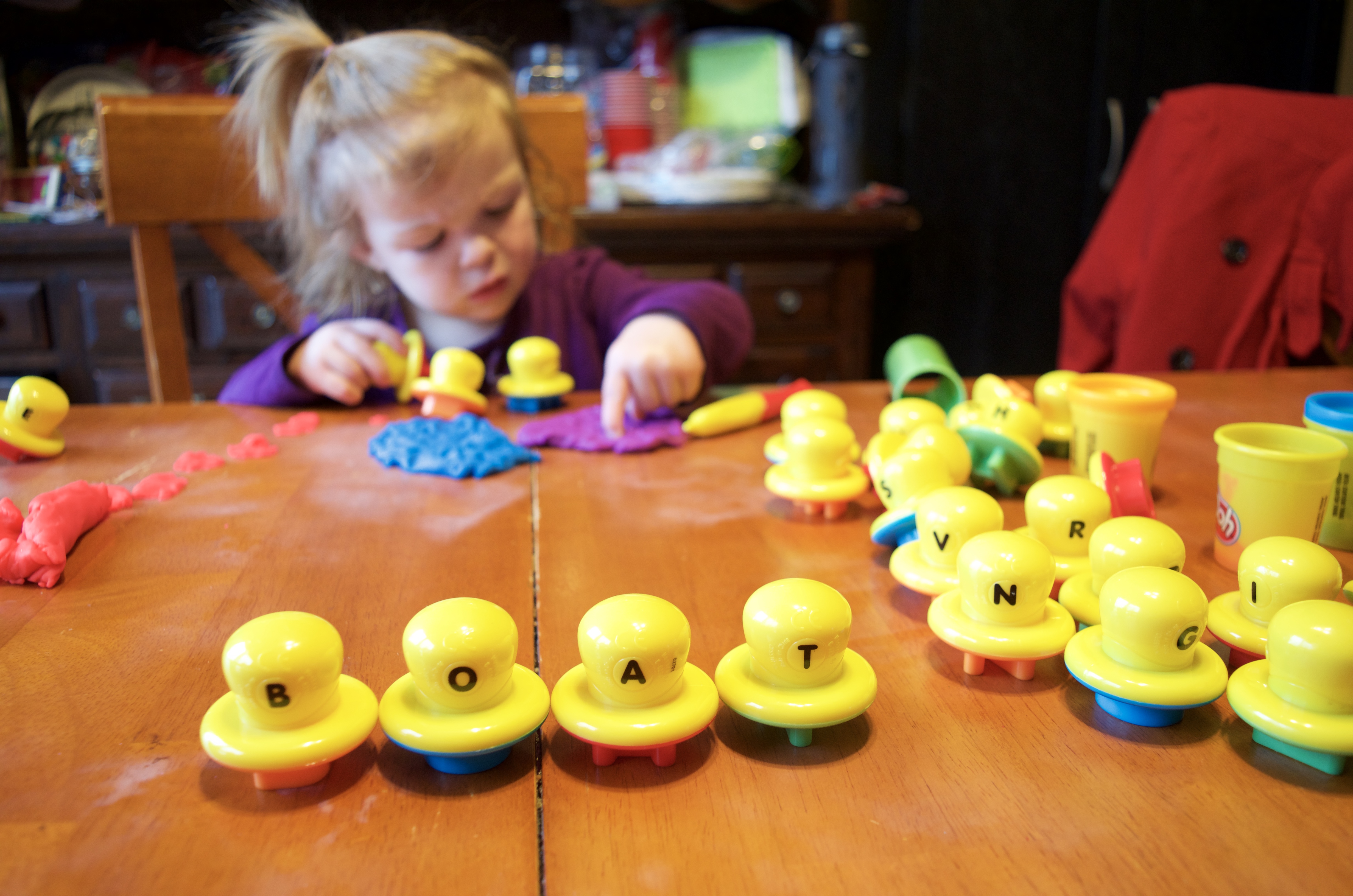 Although my little tike is still a bit young she loves using the letter stamps. I can point out "ABC", and beginning letters with familiar words she knows – like her name!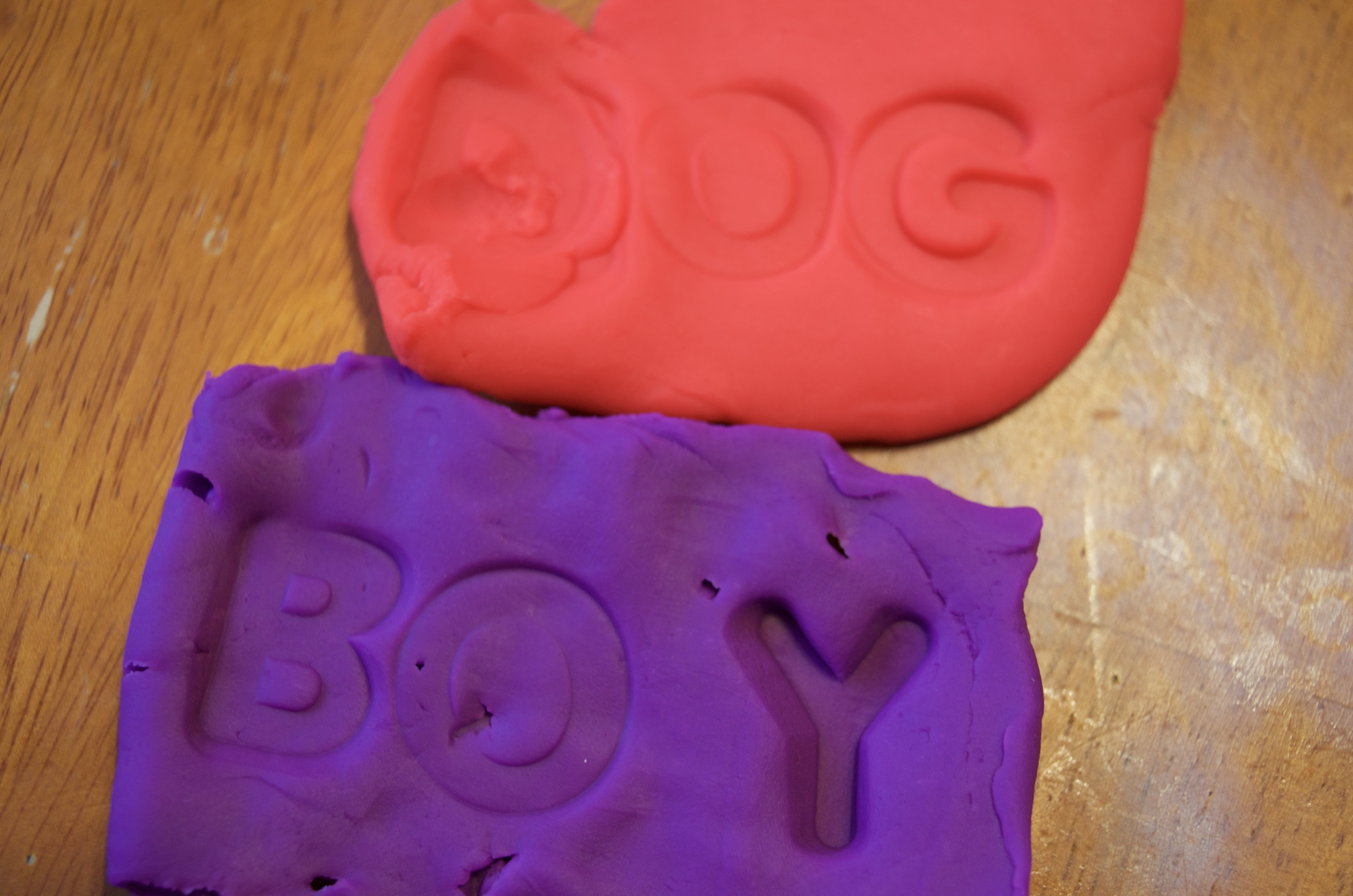 There are so many activities you can use these stampers with! It is an awesome sensory medium for building words and learning letters! I only wish I had this around when my son with autism was little! I predict these will be HUGE and quickly filled in classrooms around the country – I truly can't say enough things about it!
I haven't been more excited about an educational set for my daughter in ages – this set by Play-Doh hit the spot!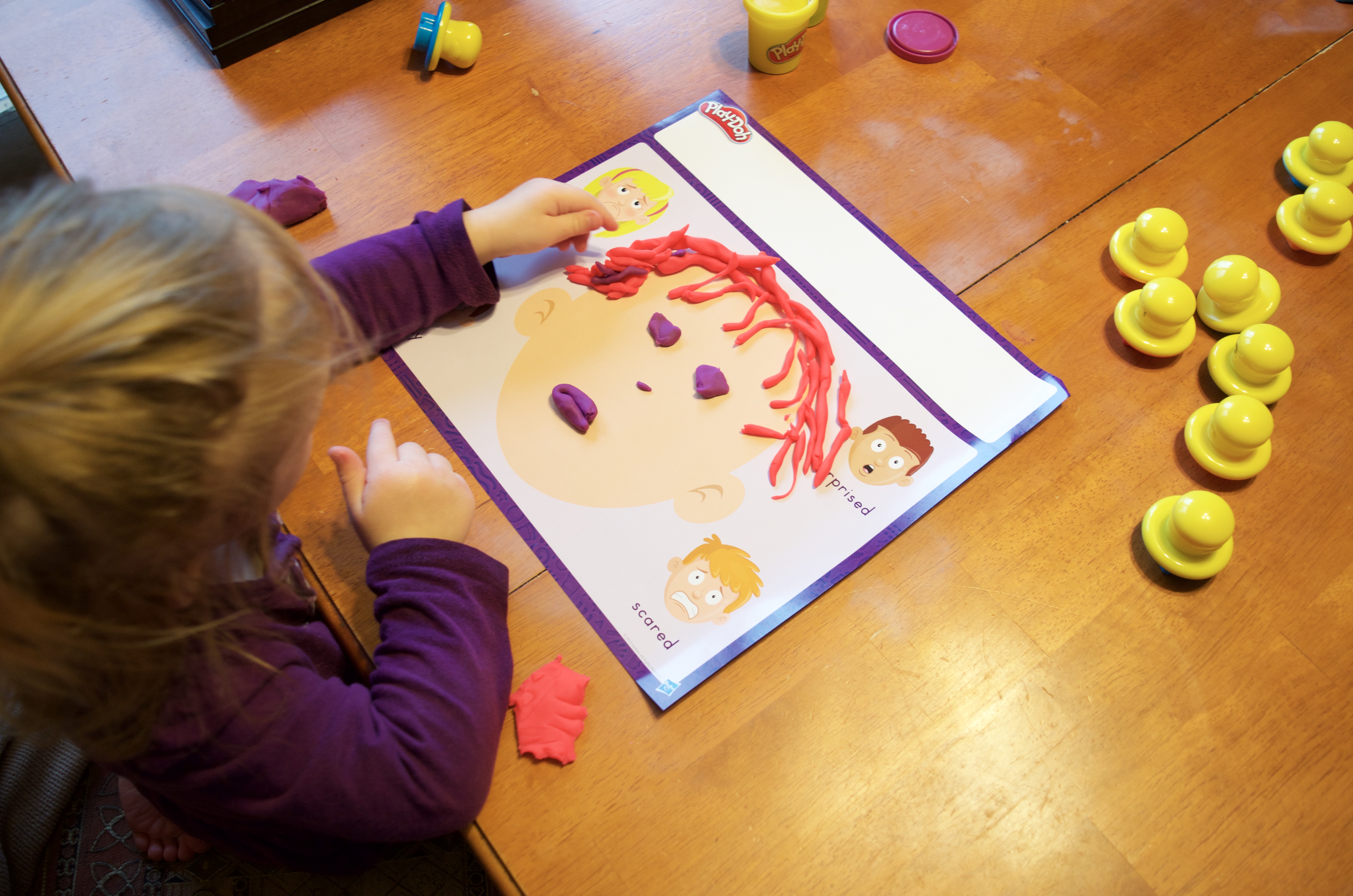 Here's my daughter creating a silly face on her mat. I was surprised at how interested she was at making faces! It is great too to teach body parts like eyes, nose, ears, mouth, hair, etc. This set retails for $19.99 and is hitting shelves now so keep a look out.
I HIGHLY recommend this set and it's totally worth every penny. It's sturdy and will likely outlast your kids and go through an endless amount of classroom use. Play-Doh did an awesome job with this product!