Perky Pets Hummingbird Feeder Review
This post may contain affiliate links, view our disclosure policy for details.
Disclosure: I received the product below in order to write this review. All opinions are my own.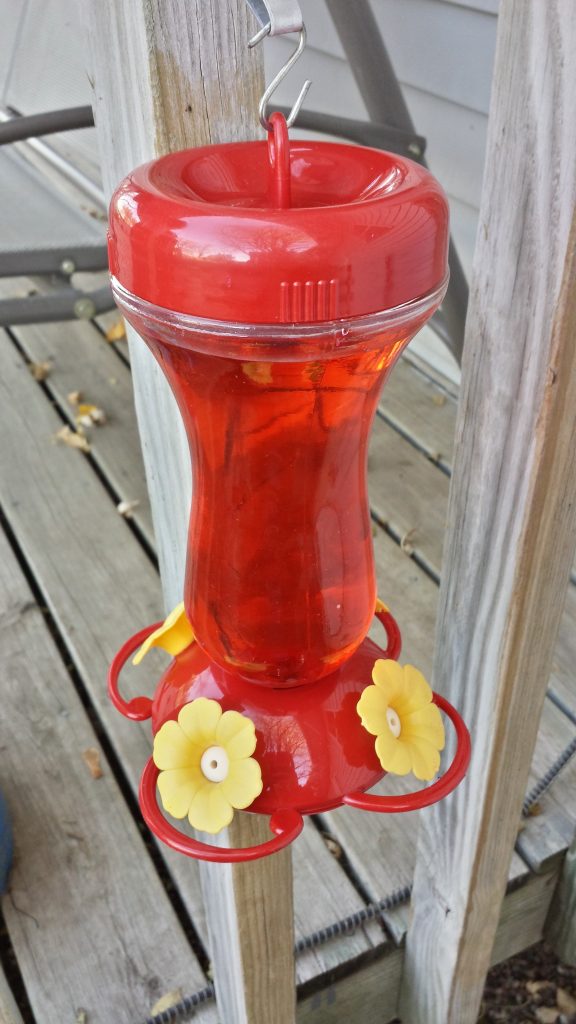 AH it has just started snowing today which means I had to take down our beautiful Perky-Pet Hummingbird Feeder. For those of you who are newer on our site lately this past year has been packed FULL of all sorts of awesome outdoor projects since we moved to Iowa. Major gardens have been plowed, harvested, canned, chicken coops and yards have been built, double story rabbit hutches have been built, pig pens and dog houses have been created, nature activities have taken place, and recently we put out our new hummingbird feeder! Unfortunately our hummingbirds have left for the winter but I am hoping to update this in the spring with some cool pictures!! BUT let me tell you about this awesome feeder – because it just couldn't be easier – we LOVE it!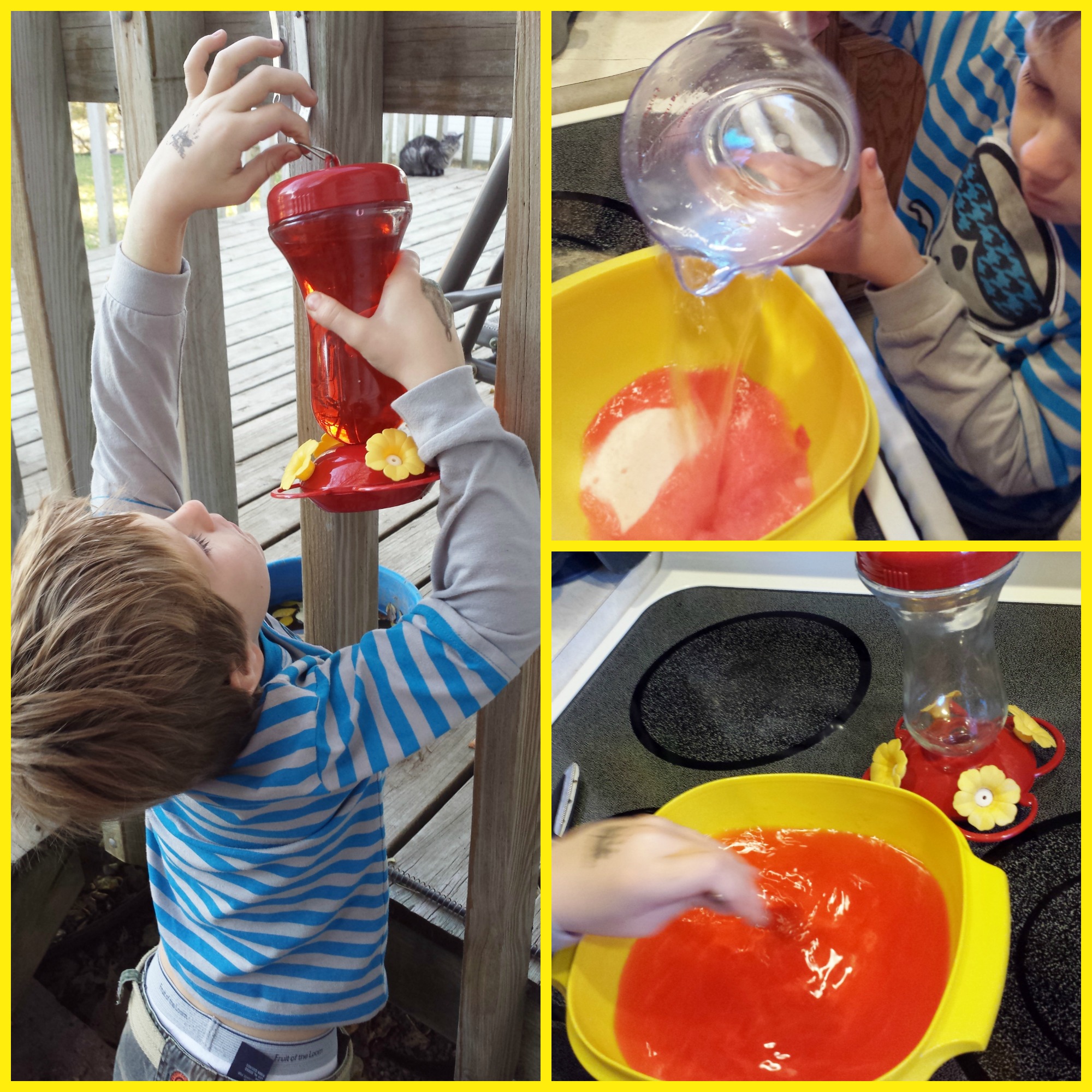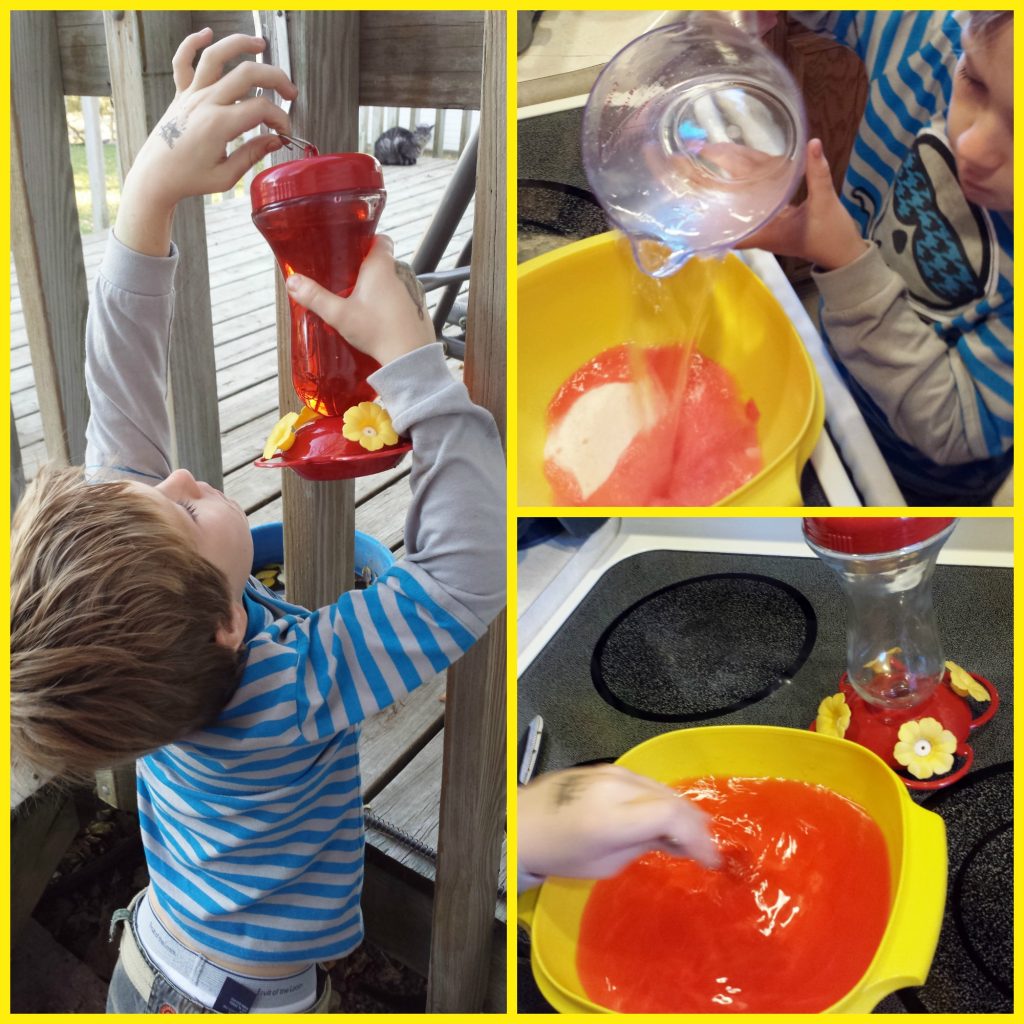 In fact it's so simple that my 6 year old did absolutely everything himself. The Perky-Pets Hummingbird Feeder holds 16 oz. of hummingbird nectar and the TOP of the feeder opens for easy access to pour the nectar into!! I can hardly wait for the spring to look for hummingbirds!! Our neighbor used to get 7 or 8 hummingbirds at a time on her feeders at her back porch! Plus I want to practice my photography and see if I can get something more than a blur on my camera! The kids LOVE looking for hummingbirds but you have to be extra quiet to look for them since they are so skittish!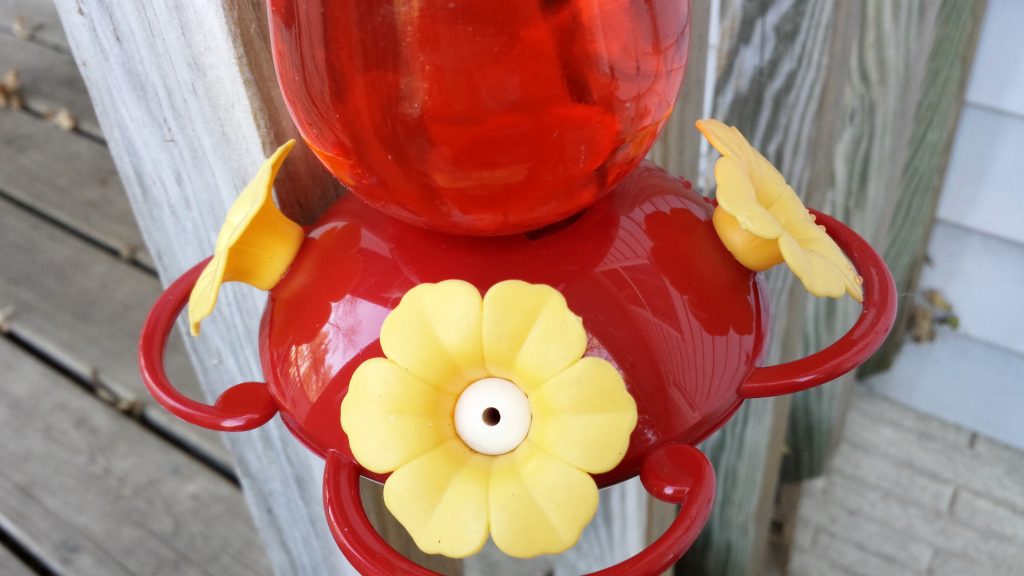 I LOVE LOVE LOVE that you can add the nectar into the top of this. There's no waste since you can pour it right into a large opening. The main holder of the feeder is glass, and the bottom you see here is stronger plastic (the flower petals are rubber). It's such a beautiful color and really a nice feeder. I've looked at other hummingbird feeders in the store….and almost bought them….but I REALLY love this one. It's certainly not a cheapy one that will crack or get yucky. I definitely recommend this Perky-Pet Hummingbird Feeder – if I find that we have a lot of hummingbirds I will definitely be buying more of these!