Disneynature Chimpanzee on Blu-Ray + DVD #MeetOscar
This post may contain affiliate links, view our disclosure policy for details.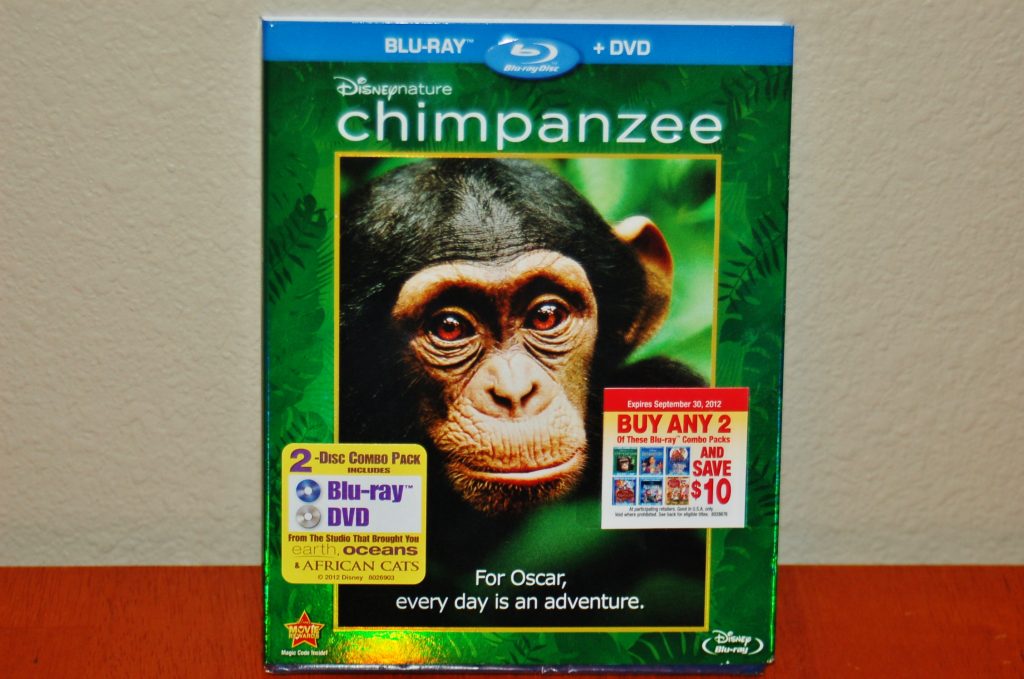 If you haven't seen Disneynature's Chimpanzee about a little chimp named Oscar and the unlikely friendship that was formed when he lost his mom you are certainly missing out! I've seen this several times – in theater and on Blu-Ray and it is an AWESOME and highly educational film. I can't believe how close they were able to get to the chimps and the images that they were able to shoot of the various life in the jungle. It all begins with a baby chimp named Oscar. You'll learn and watch how the chimps battle with nearby chimps, forage for food, how they prepare their food, go "fishing" for ants, and many other neat things that you may not have seen. Throughout the movie you can see the time lapse of growth and movement in the jungle which is just absolutely incredible as it really brings the surroundings to life.
I HIGHLY recommend this to everyone – Disneynature did an outstanding job capturing amazing footage, clear imagery, telling the story throughout the movie – it was not just another boring documentary. It was an amazing story that you don't hear about an orphaned chimp and the bond he made with an unlikely friend.
PLUS get a FREE educator's guide to Chimpanzee for grades 2-6!
Here is a short clip of a special seen in the movie: