DIY Stylish Recycled Organizer Box
This post may contain affiliate links, view our disclosure policy for details.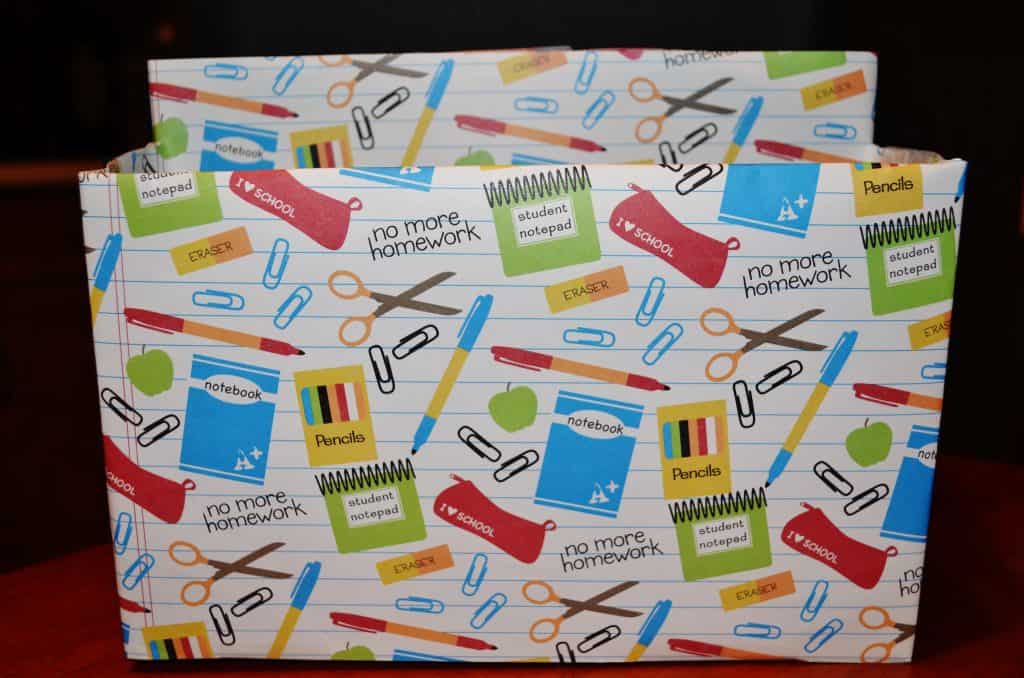 Isn't this an adorable organizer box? I LOVE Storage Organizers but the cost can really add up and if you have a little bit of time you can make your own totally customizable to your decorations and personality!
Want to know how I made it? All you'll need is a cereal box, scrapbook paper (although even construction paper will work!), scissors, and some tape!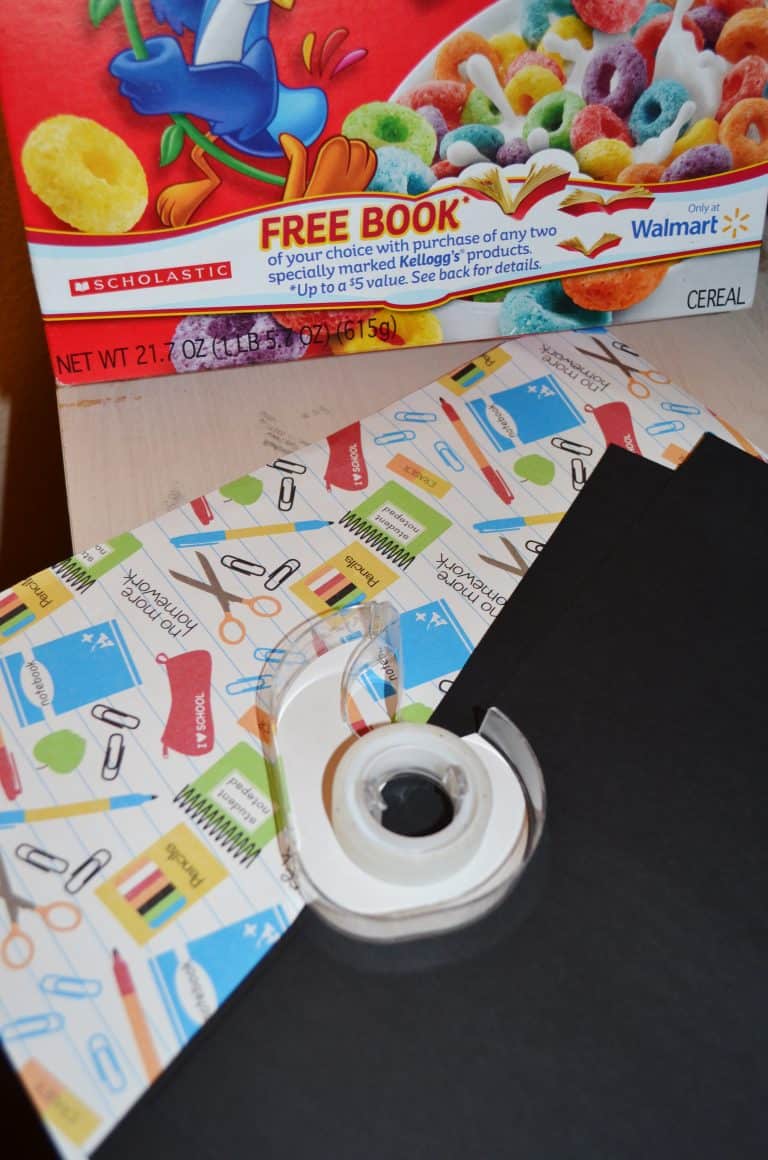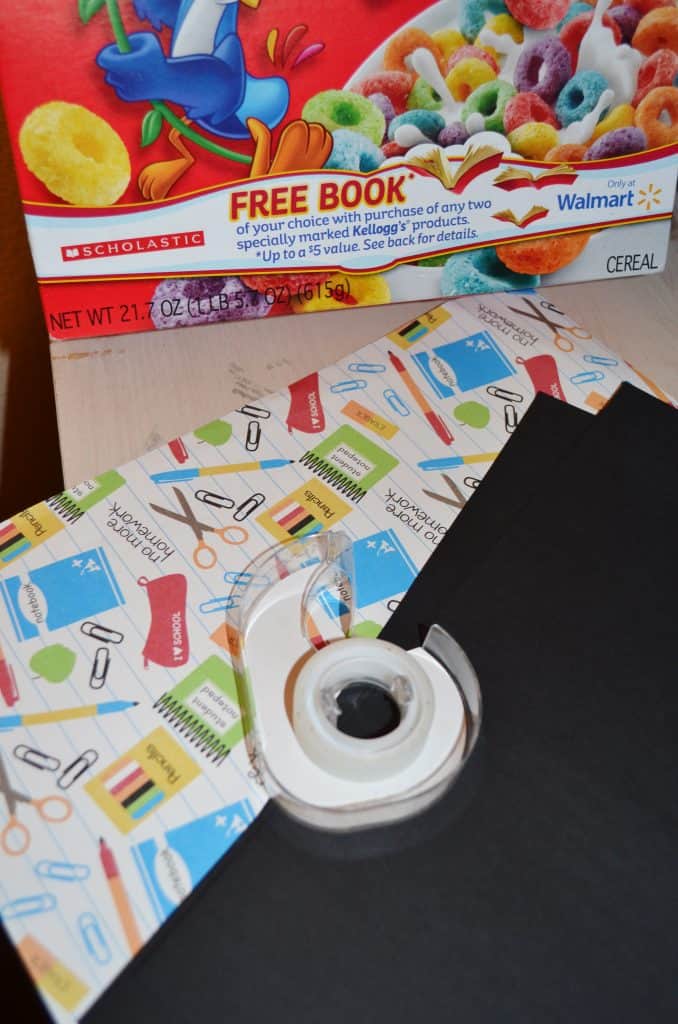 If you want to make your organizer box extra cute use your favorite scrapbook paper and have a stash of ribbons on hand to embellish your finished product with! The awesome thing about these organizers is that they are practically free and you can make them and size, color, and shape that you want!
You can even color code them for different shelves, students, subjects, or anything else that you will need them for! I made my box to hold all of my tax receipts that I can claim for deductions at the end of the year as well as all of the business cards that I receive.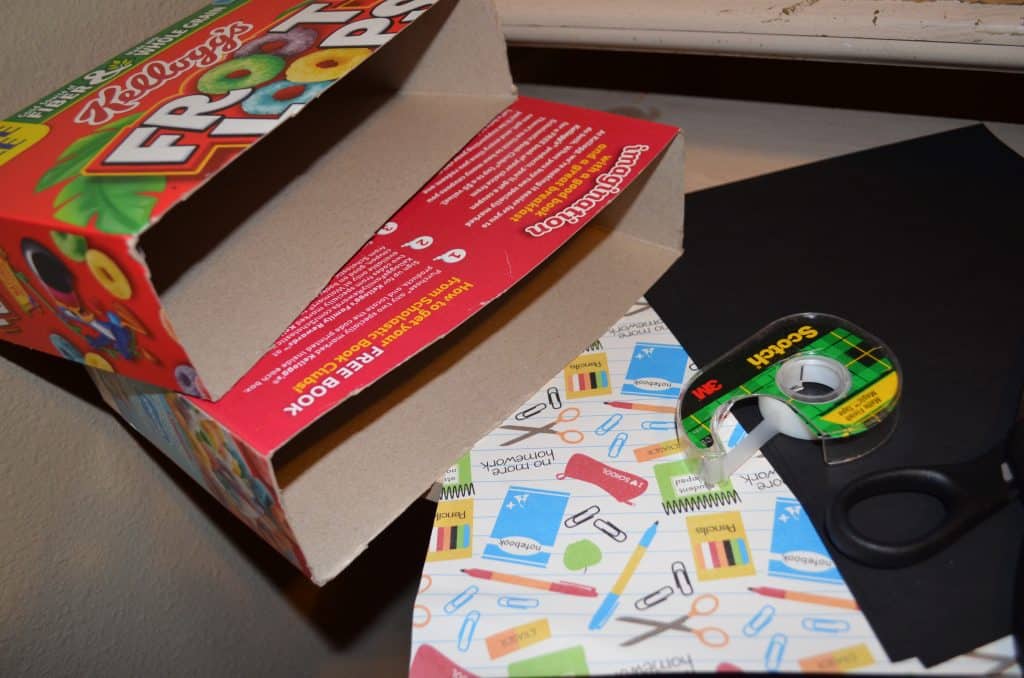 Take your cereal box (any size!) and cut it in half. You can cut the cereal box equally in half or in a 1/3 – 2/3 ratio depending on what size(s) you want. Make sure both ends are closed and/or taped shut as they will be the bottom of your new organizer system.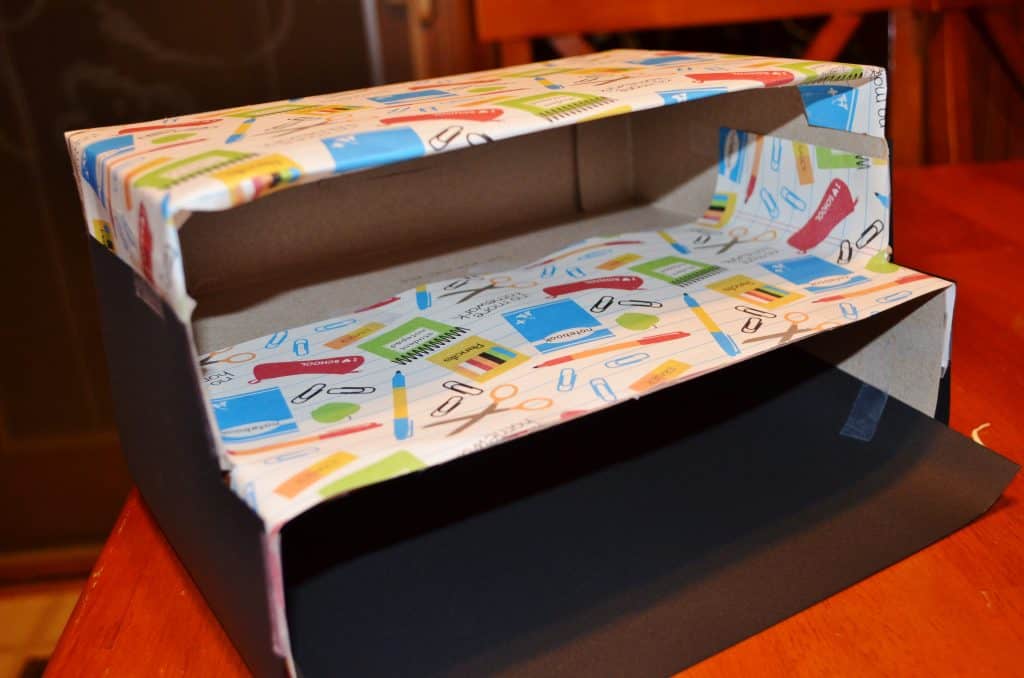 Tape or staple the two boxes together and then tape or paste your paper onto the outside and inside of the box. As you can see my boxes can be used standing upright or even laying flat on their side!
You can also staple entire cereal boxes together and lay them on their side like shown above to store entire sheets of paper in them. It's great for separating colors of construction paper or separating student assignments too!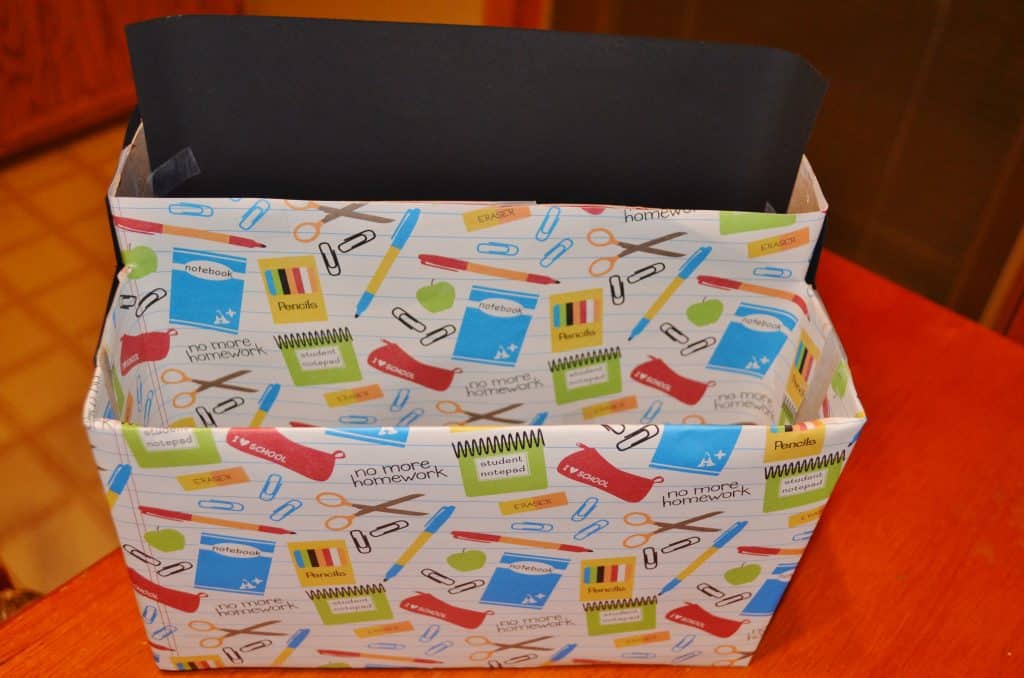 It's as simple as that! You can experiment with different sizes, shapes, and designs to customize it exactly how you want it! You can use this same concept with cardboard boxes for toy storage and storage on shelving systems!
ALSO check out our DIY Recycled Lazy Susan Office Supply Caddy because it's even CUTER and makes a great teacher gift too! And yes, we even have a DIY Crayon Recycled Soup Can Holder too!