Cubetto Montessori STEM Wooden Coding Toy for Kids
This post may contain affiliate links, view our disclosure policy for details.
This post is part of a sponsored campaign. All opinions are my own.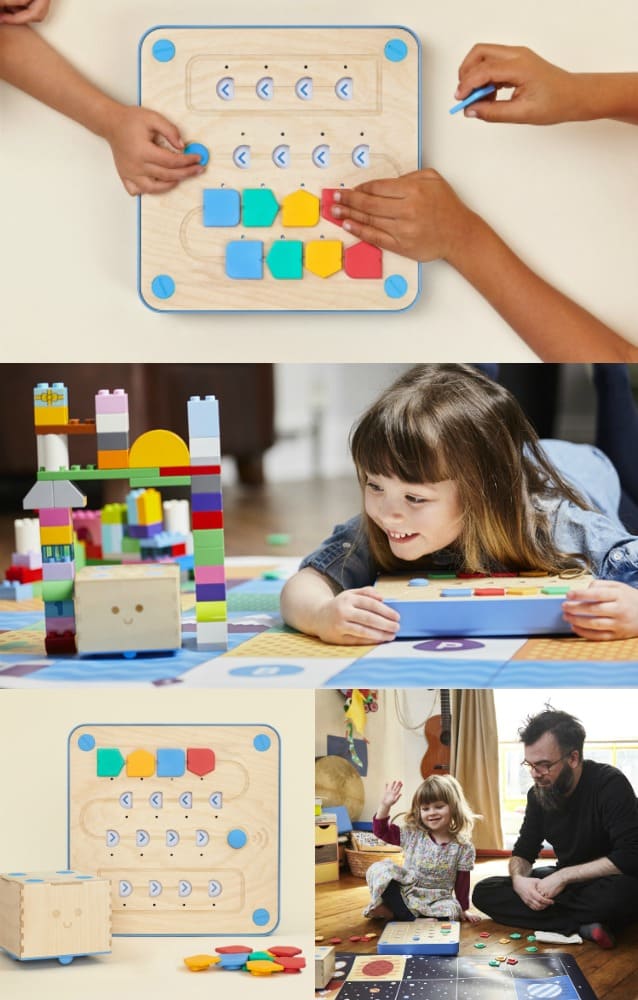 Being a mom, teacher's wife and fanatic for hands on educational learning, I always have an eye out for the next best educational product on the market – especially when it comes to children. A while ago I had seen a little bit of information about Cubetto floating around and now the award winning Montessori-approved coding toy (geared for children ages 3+) is available worldwide. Although I haven't tried it yet I absolutely love how inclusive it is.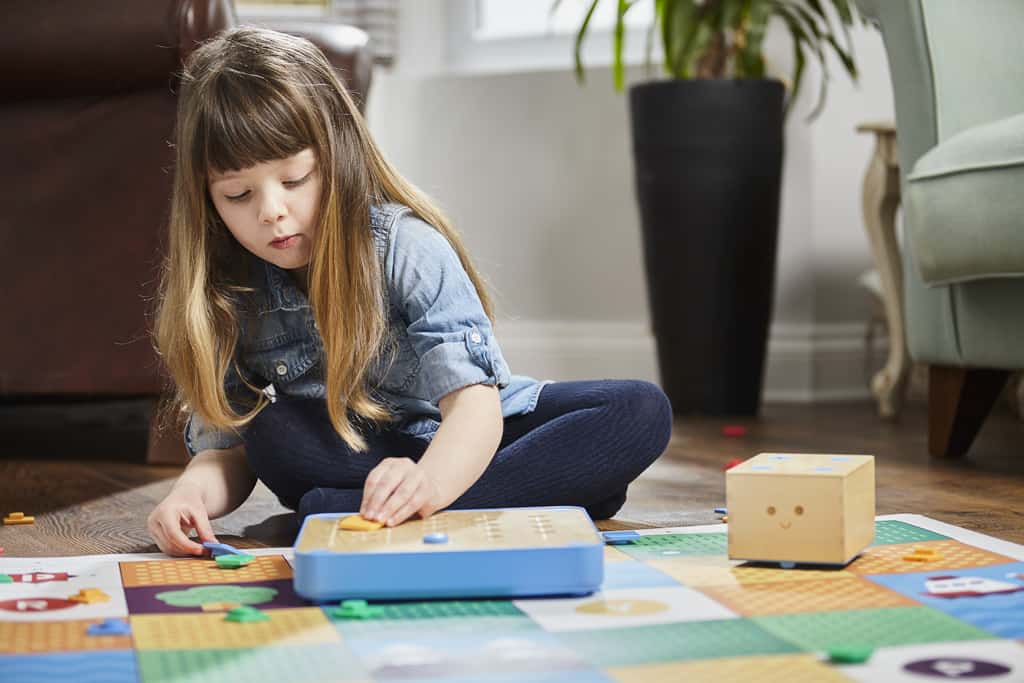 What is Cubetto?
 Cubetto, made by Primo Toys, is the only screen-less programming system. It is powered by a revolutionary coding language made of colorful blocks that lets children write their first computer programs. That means kids as young as 3 years old can learn cause and effect with this first toy for coding. You'll also notice the coloring is very gender neutral for all children. AND the cool thing is that children do NOT need to see in order to use Cubetto since there are no reading or symbols involved!
The colorful and simple robot, named Cubetto, is actually a physical programming console. It includes a set of expandable coding blocks, a collection of maps and an activity book. The maps and activity book help parents navigate their children's play with Cubetto via stories and mini adventures. This allows both the parent and the child to learn more coding skills.
The kids create sequences of direction for the robot's movement simply by placing the blocks in different patterns on the control panel. Every time they move a colored block Cubetto changes it's movements! It's as simple as that! Your kids have a blast and they won't even know they are developing computational thinking skills! It's age appropriate and fun!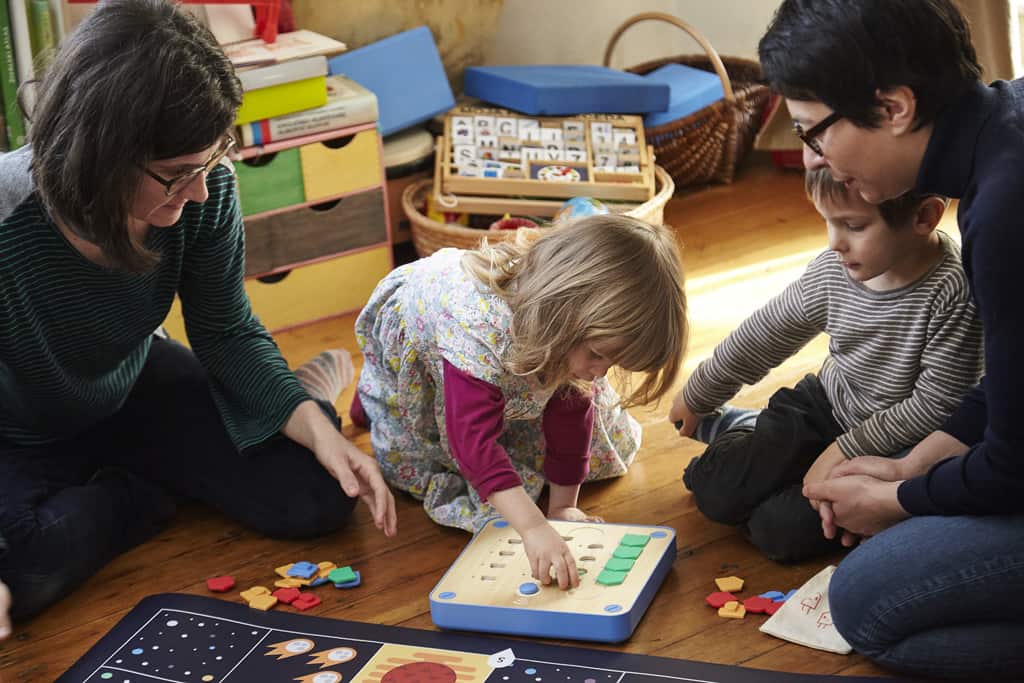 Cubetto retails for $225 or you can choose a bundled option for $245. The bundle includes Cubetto as well as  when bundled with four additional world maps and matching story books. (Activity Pack priced $65 if sold separately). Find Cubetto on Facebook, Twitter, and Instagram!