Penguin Lesson Classroom Wall Decor
This post may contain affiliate links, view our disclosure policy for details.
My son's kindergarten class has been discovering new species of penguins, learning about Inuits, and building igloos all month. Check out this awesome penguin project that the class has been working on together.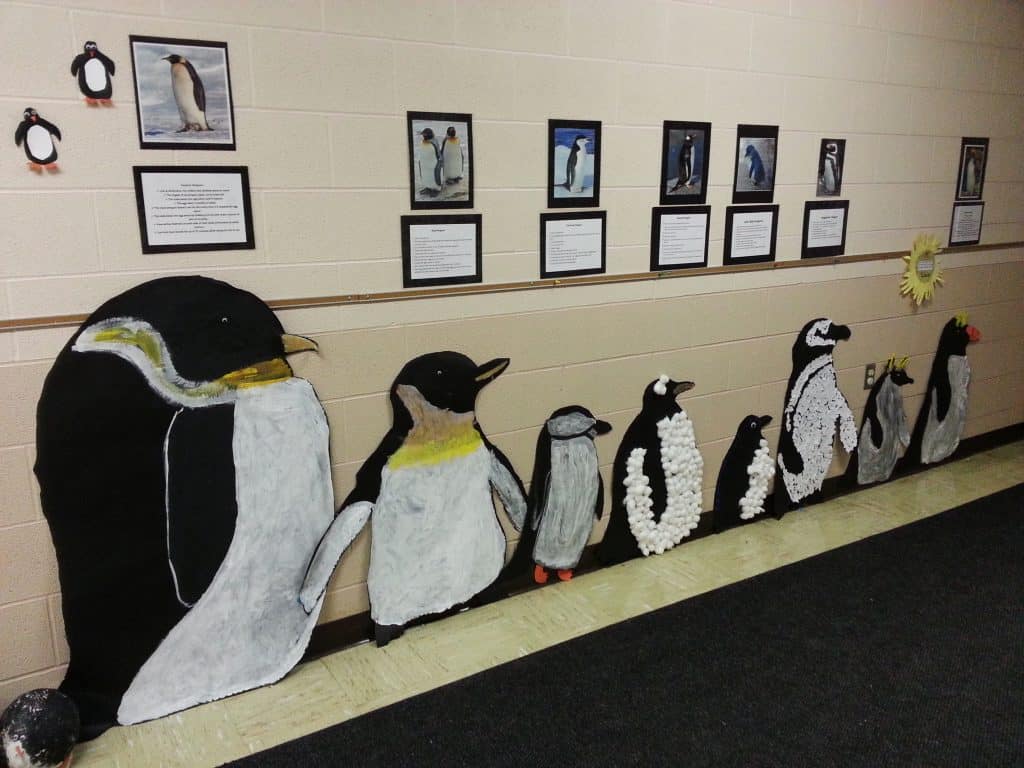 In the school hallway a large penguin is cut out from bulletin board paper
. The kids help to paint the penguins and add cotton balls to the different species. Each one is scaled to size. Above the classroom-created penguins is an informational fact sheet about each penguin, and a photo of each penguin from each species. It's been an awesome hands on project for the kindergarten class and even my youngest son comes into the hallway and wants to know about each penguin species!  A special thanks to our kindergarten teacher for agreeing to let me share this project with you!