Make Life Easier for Mom – Modal Concept Tote from Best Buy
Disclosure: The reviewer has been compensated in the form of a Best Buy Gift Card and/or received the product/service at a reduced price or for free.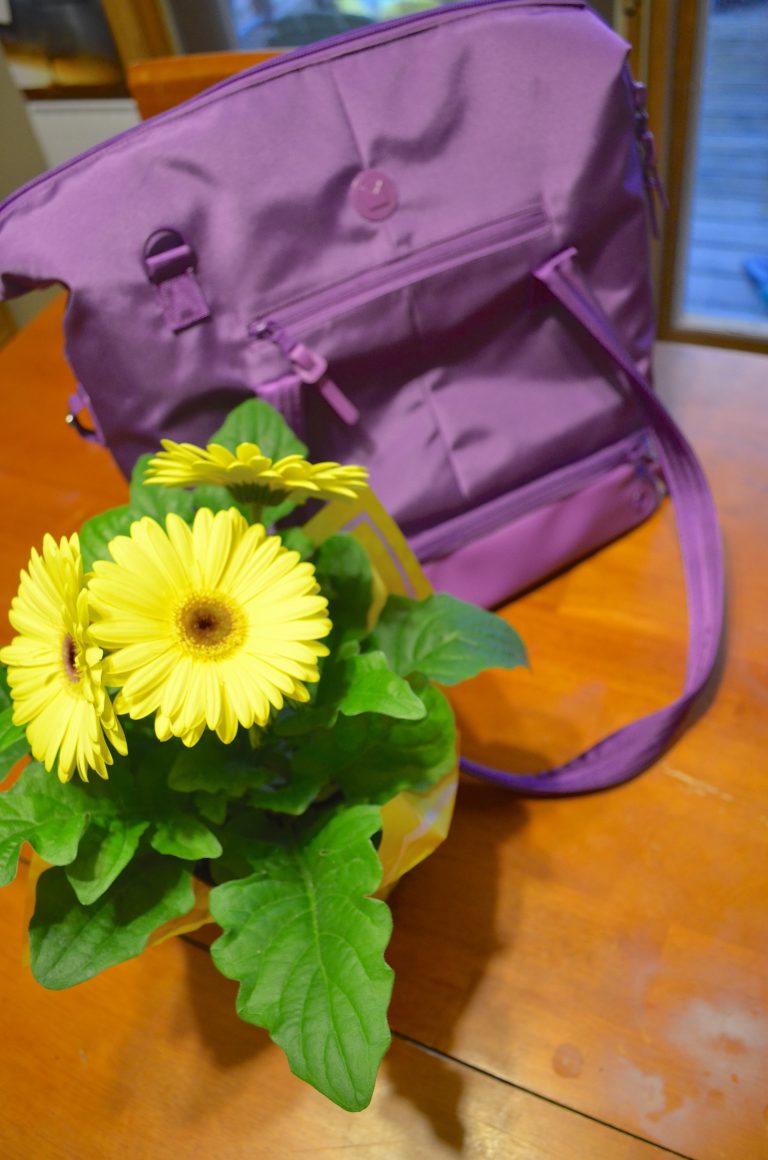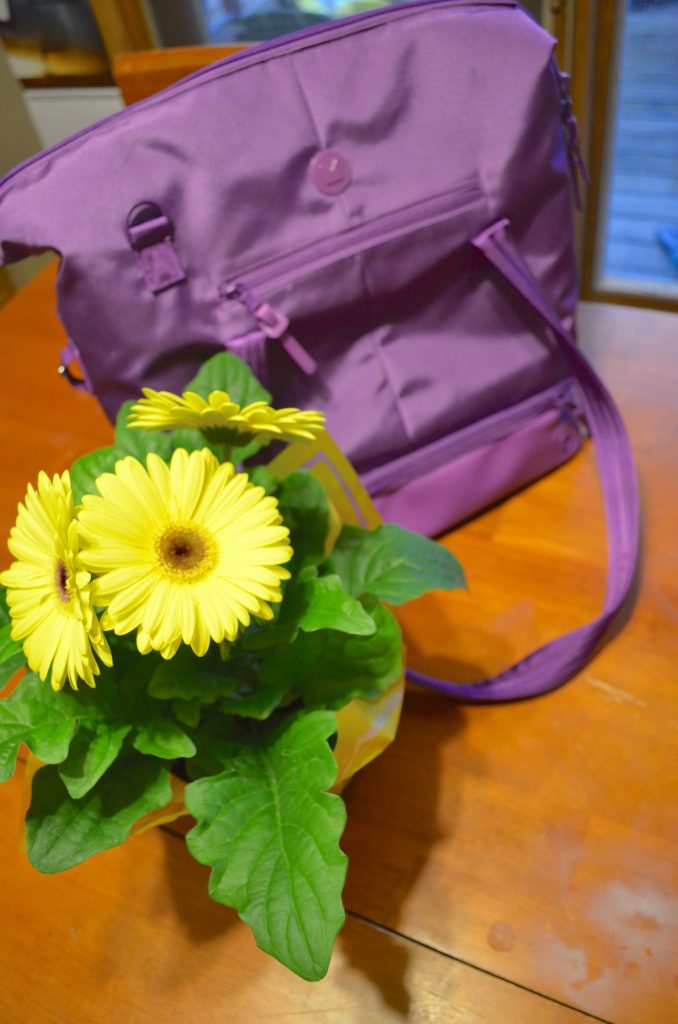 This Mother's Day I don't want fancy jewelry or even flowers (although they are beautiful!). What I really want is life to be a little easier, a little more organized, and a little more efficient in multi-tasking. I have fallen deeply in love with my Modal Concept Tote because it does all of the above for me. Not only do I just adore the deep purple but it's a practical gift that I can't live without! This seriously awesome bag holds my laptop, extra clothes, folders, my daughter's diapers and blankets, and just about a zillion other things. It has water resistant pockets and the entire bottom zips open and has a moisture resistant "pocket" where I can store gym clothes, yoga mats, sock or shoes, and my daughter's dirty clothes without having to be concerned that my electronics will get wet.
I actually just used this after going to a friend's house. After swimming I stuck my bathing suit in a grocery bag and shoved it in the bottom of my Modal Concept Tote since I knew everything inside would stay dry.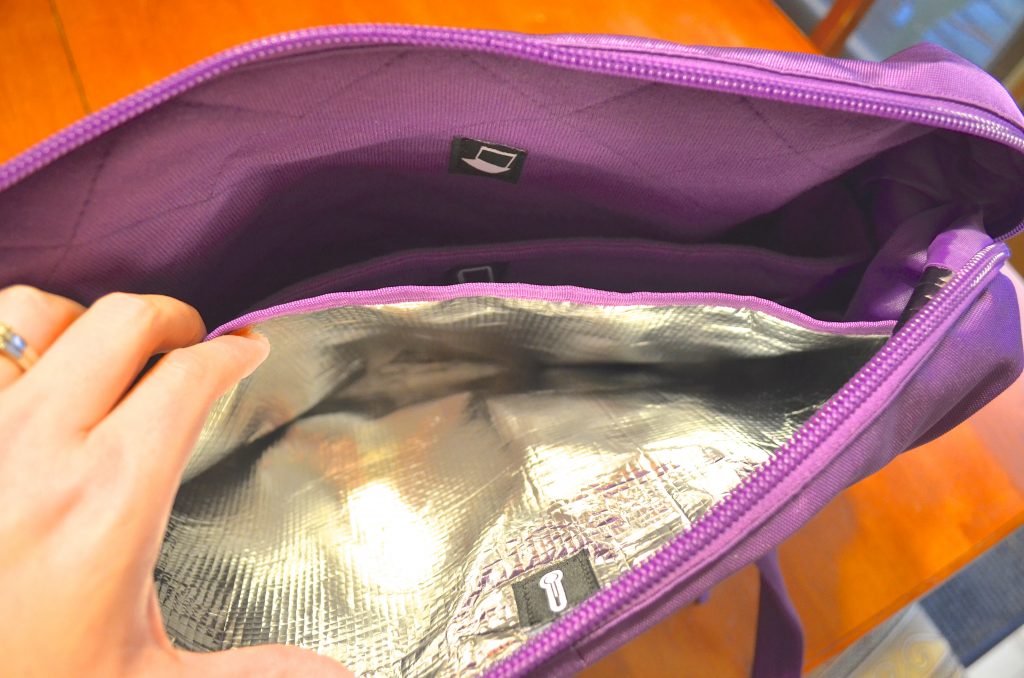 There are pockets for everything. You can see the thermal regulated pocket above for keeping food cold/hot – or throwing in your hot curling iron on the go. You can also see the laptop pocket. There are pockets for sunglasses, cell phones, and all sorts of other nooks and crannies to store things. In fact there are 2 compartments on the outside and FOUR on the inside! I'm able to pack everything I need for the entire day in one bag regardless of how hot, cold, wet, or dry it is! It's pretty smart really.
I can hardly wait to travel with it this summer. The straps are pretty wide and comfy to wear on my shoulder – which is nice because this bag can hold up to 45 pounds! It's really sturdy and much larger in life than I thought it looked in the photos!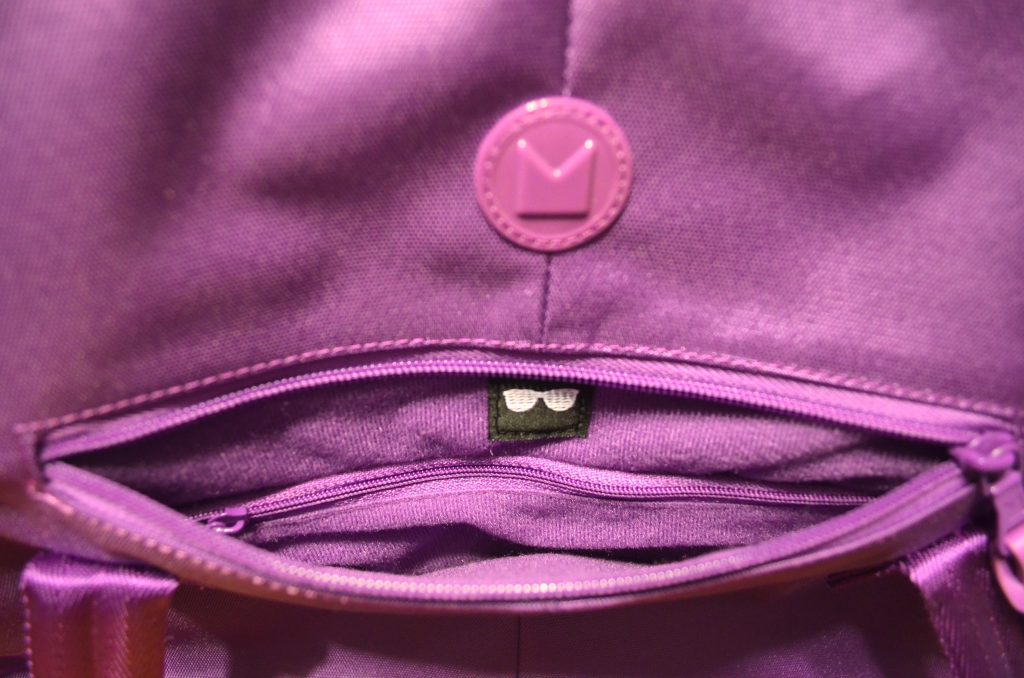 Seriously – compartments inside compartments! You can actually micromanage your organizational skills with this bag and never lose anything! 
 
The Modal Concept Tote retails for $59.99 and is the PERFECT gift for your on the go mom that needs one bag to hold everything she needs for the day. It's a great idea for traveling, going from the gym to work and back, or even doubling between a diaper bag and work bag like I need! I absolutely LOVE it. I hate carrying around bulky diaper bags but my poor little purses just can't carry everything that I need for the day. Not to mention needing to separately carry my laptop and notebook so I can get some work done while I'm out! This has efficiently streamlined everything I need to get my electronics safely from place to the next. There's plenty of room for your books and teaching supplies in addition to your gym clothes!
And remember when you shop online at Best Buy you get free shipping on orders $35+ OR choose Free Store Pickup and pick up your order in as little as 45 minutes. 
**UPDATE** – it's been OVER a year since I initially posted this review and I still absolutely LOVE LOVE LOVE this tote! I grab it for everything from heading into to work online at the coffee shop to filling it full of supplies for road trips and use as a diaper bag. I use it for absolutely everything and it still looks brand new!