Recycled Water Bottle Garden Seedling Starter Tutorial
This post may contain affiliate links, view our disclosure policy for details.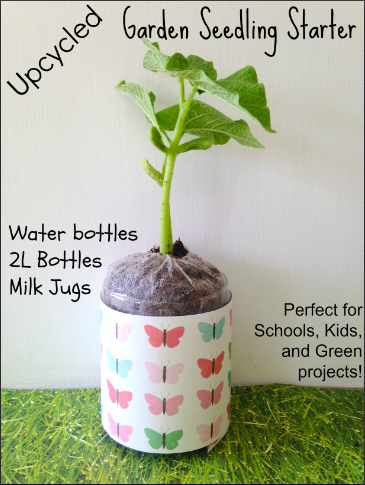 Anyone that knows me or has been around my blog for a while knows I'm a HUGE gardener! This year I started everything from seeds and tried a few cheap alternative methods to buying starter trays! This year I recycled our old water bottles, milk jugs, and 2L bottles and turned them into seed starters!
It's come in handy for our classrooms and students growing their seeds in something sturdier than little Dixie cups as well. (not to mention teaching them about reusing and recycling!) Plus if your kids planted seeds for Mother's Day you can totally add some pretty ribbon to the bottle! Here's a quick step by step tutorial to create your own!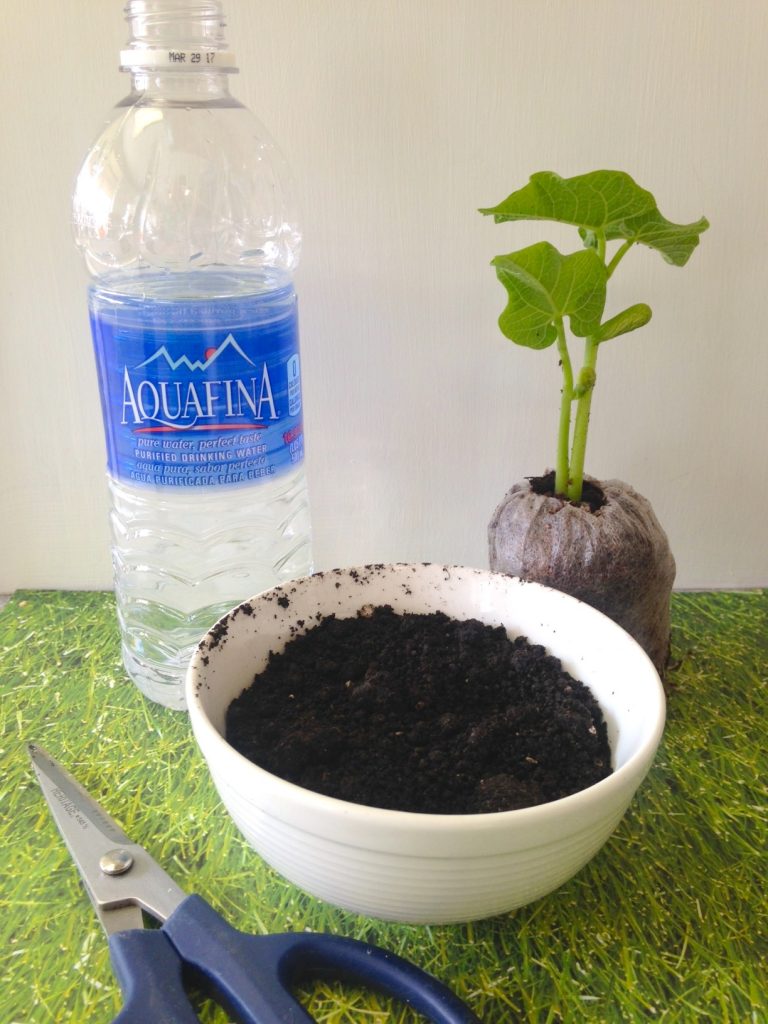 Recycled Seed Starter Supplies:
Empty plastic water bottle
Scissors

Scrapbook paper (optional for decoration)
Craft glue (optional for decoration)
Potting soil
Recycled Seed Starter Directions:
1. Begin by cutting the bottom half off the bottle. You want to have about 3 inches of bottle when done.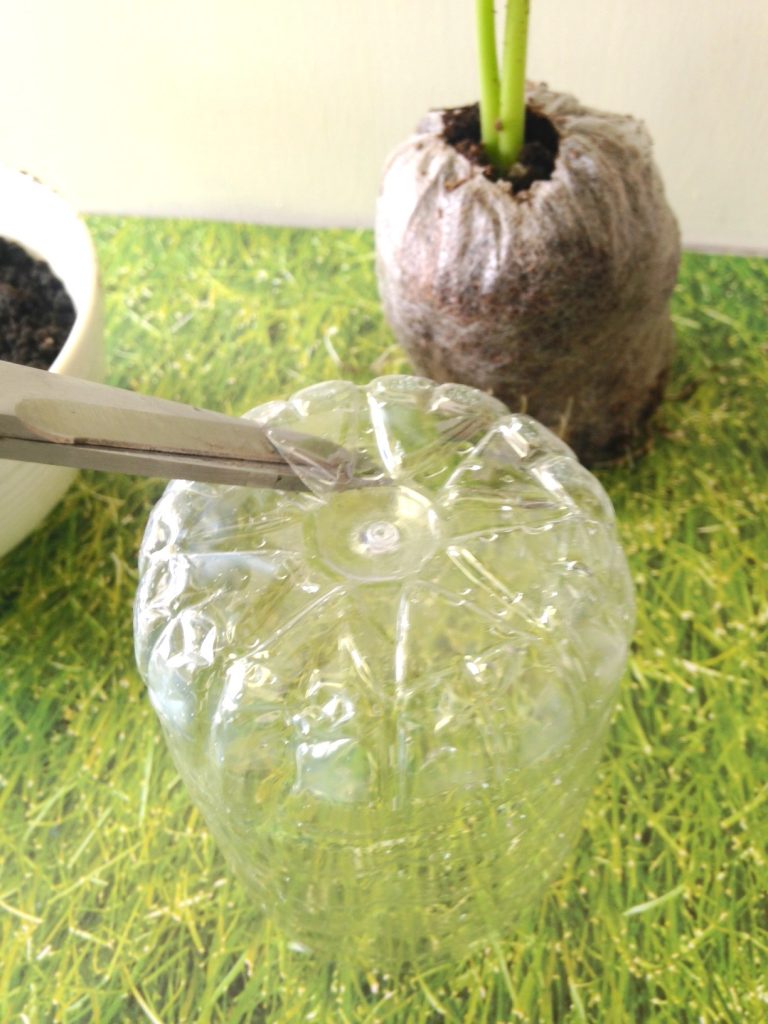 2. Use your scissors to poke holes into the bottom of the bottle. These will act as your drainage holes. You can also use a drill but be careful as it tends to slip a little on the plastic.
3. Fill the bottle with potting soil. Add your seedling or seeds per planting directions.
OPTIONAL for Decoration:
4. Cut a strip of scrapbook paper and wrap it around the bottle. Secure it in place with glue. You can also add rhinestones, ribbon, lace, or any other fancy decor that you want if you're creating it for a gift. Otherwise if you're just using it for your garden I would skip the decor altogether!
Place your upcycled water bottle seedling starter in a sunny place and watch it grow! In just a few short weeks you can transplant your seedling outdoors and enjoy it all season long. Gather your supplies and give this easy and FREE upcycled water bottle seedling starter a try!
TIP – Use a 2L bottle cut open near the top to grow underground plants like carrots!