Family Movie Night – The Dog Who Saved Summer
This post may contain affiliate links, view our disclosure policy for details.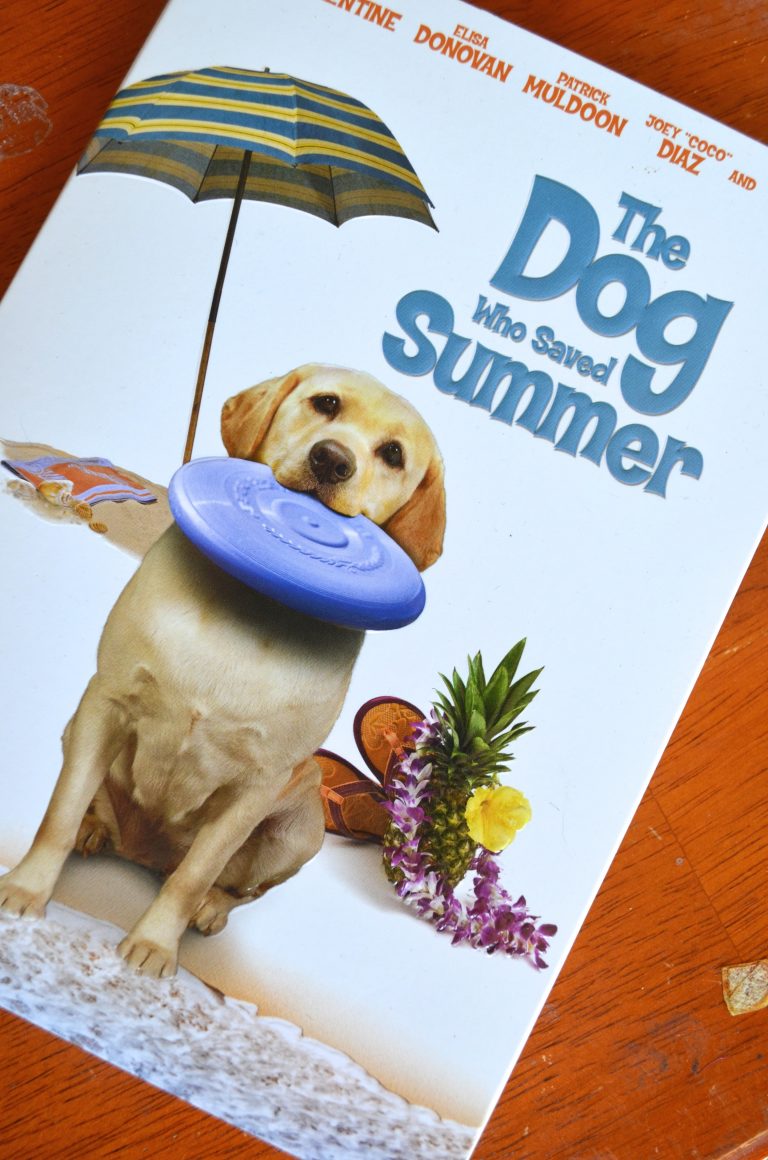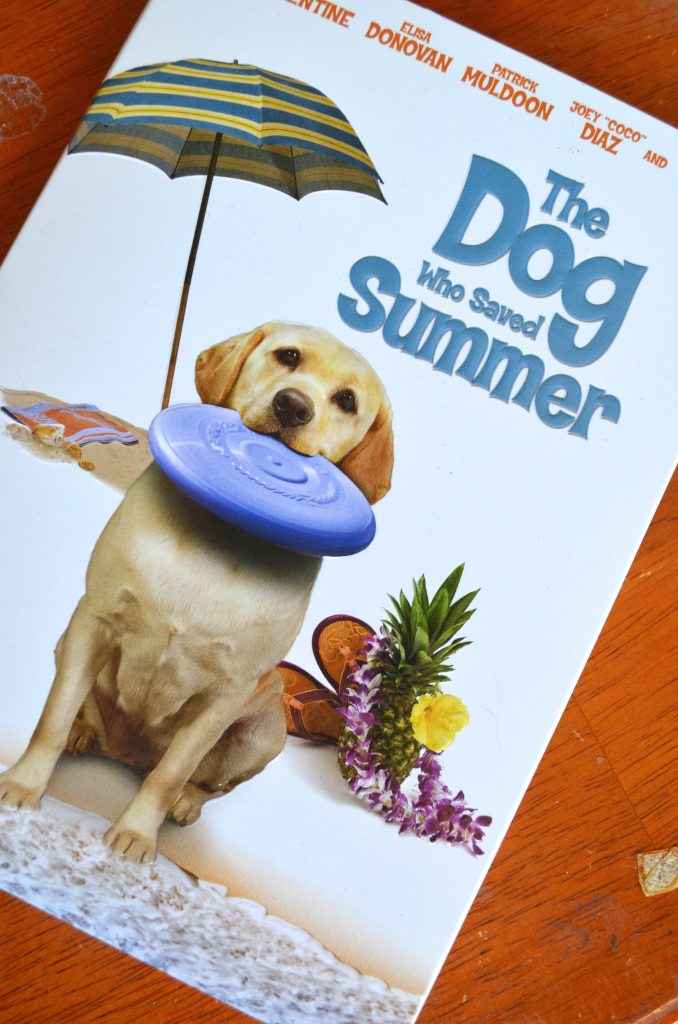 Before we headed out on our big summer road trip we were sent "The Dog Who Saved Summer" by Anchor Bay Entertainment – an awesome kid-friendly movie that came out in early June. If you've ever seen any of the "The Dog Who Saved…" series you'll love this one just as much! In fact I think we loved it more because it totally reminded us of our dog Jenny! Not the talking part of course but the failing obedience school every step of the way! Here – before I go any further…..
Check out the synopsis below:
When former police K-9 Zeus accidentally destroys an important party, the Bannister family decides it's time to send him to obedience school. Classes start off on the wrong paw when the no-nonsense instructor Vernon and his Marine K-9 assistant Apollo  fail Zeus on every lesson. Fearing the pound may be his next stop, Zeus and the Bannister children  enlist help from a janitor who teaches them his unique training methods that could help Zeus win "Top Dog" at the school's showcase. Meanwhile, a familiar trio of bumbling burglars is planning a daring diamond heist. Zeus must outsmart the thieves, as well as his hard-nosed instructor, in order to win the big tournament and foil the jewelry robbery before it's too late.
My kids giggled and howled with laughter the whole movie (note to self – don't play the movie in the car when the baby is trying to sleep!). It's very family friendly which I love and makes it perfect for our weekly family movie night with friends and family. I don't have to worry about what the kids will see or bad habits they will pick up on! My oldest son loved the funny parts about the janitor and my youngest loved when Zeus was getting trained!
I love they included a blooper reel which my kids always find totally hilarious! It's a fun "behind the scenes" look at the silly things that go on.
Aside from stocking up on new movies to keep my kids occupied on our 24 hour road trip we also host a family movie night every Friday night (weather permitting) outdoors and this is such a great choice! It was entertaining to both kids and adults who were all equally laughing and enjoying the silly antics of the dogs. If you're looking for a great new kid-friendly movie to watch you should definitely check out The Dog Who Saved Summer.