Build & Imagine Malia's House Magnetic Dollhouse STEM Toy
This post may contain affiliate links, view our disclosure policy for details.
I received the below product in order to facilitate this review. All opinions are my own.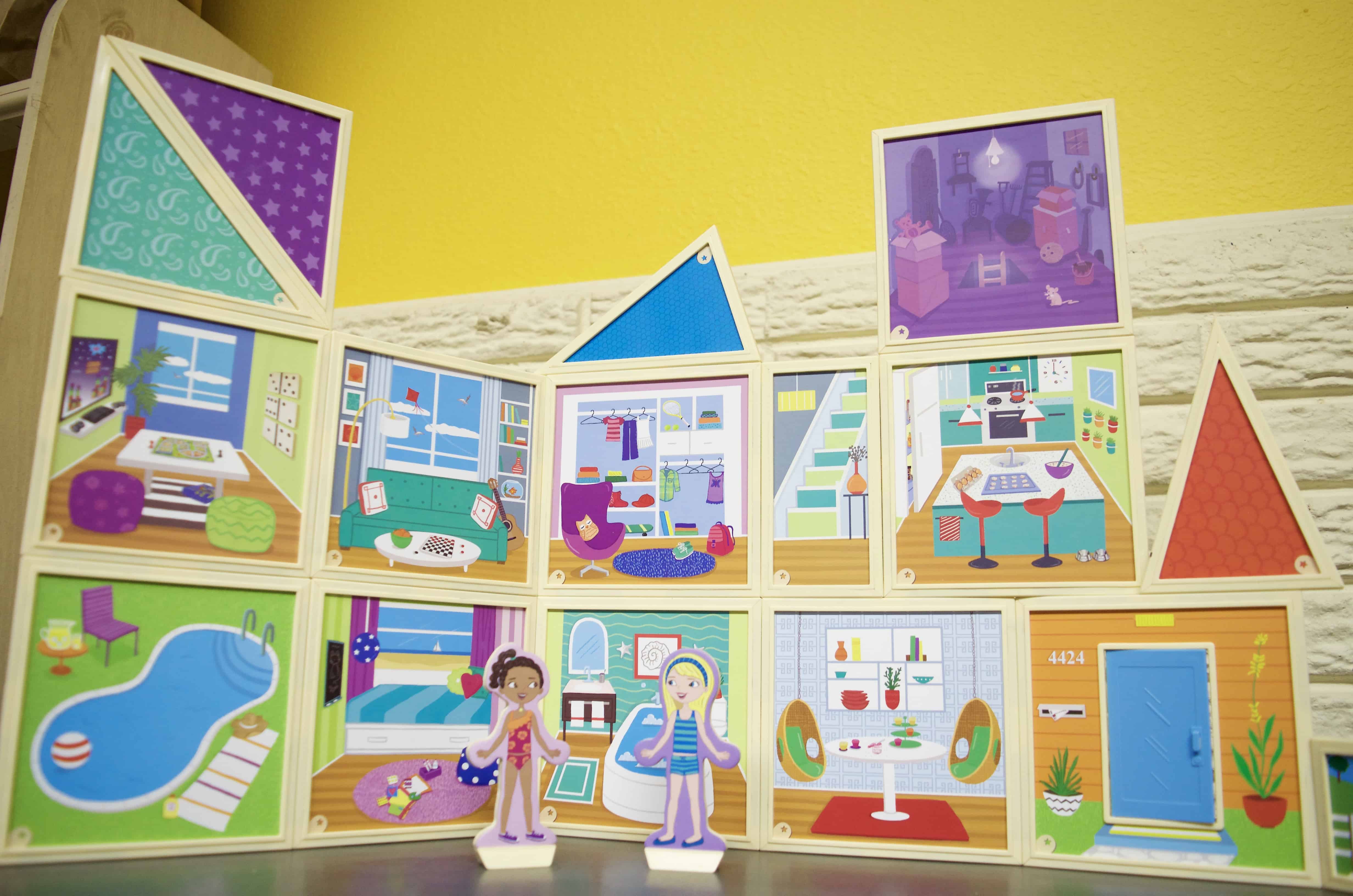 As my daughter is getting older it's amazing to find the fun and educational toys I've come across that I didn't see around when my boys were little! We've had magnetic blocks before but Build & Imagine takes building to a whole new level – magnetic StoryWall panels! We are featuring Malia's Beach House but they also have a Marine Rescue Center, Career Dolls, Pet Studio, Theater, and even a blank magnetic building set for you to draw your own art! (plus a ton of other sets!)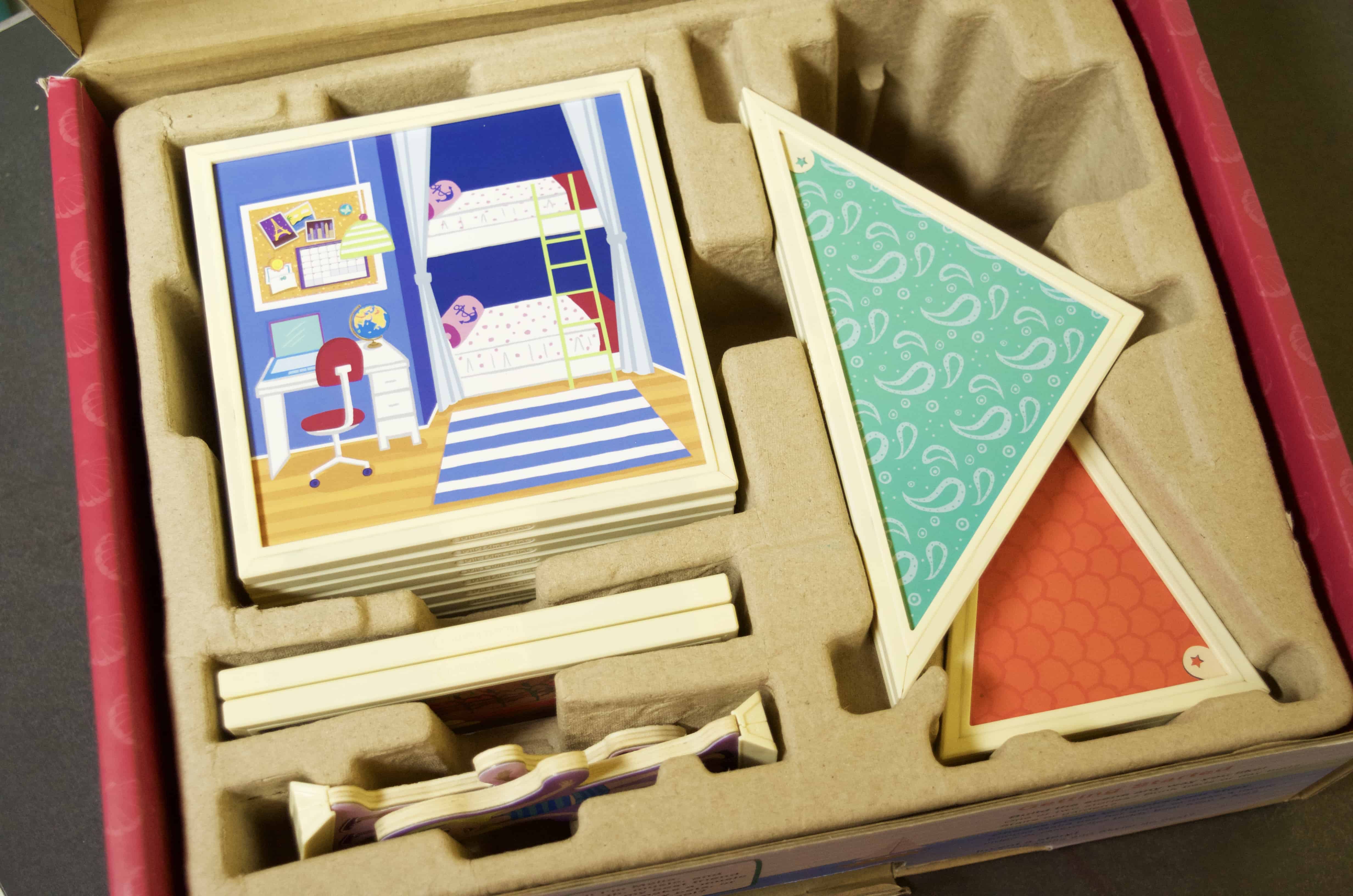 We were so excited to get our hands on a set of these and see how awesome they are! Malia's Beach House includes 58 pieces – plus our set included an extra Slumber Party Expansion pack with fun camping and overnight slumber party magnets!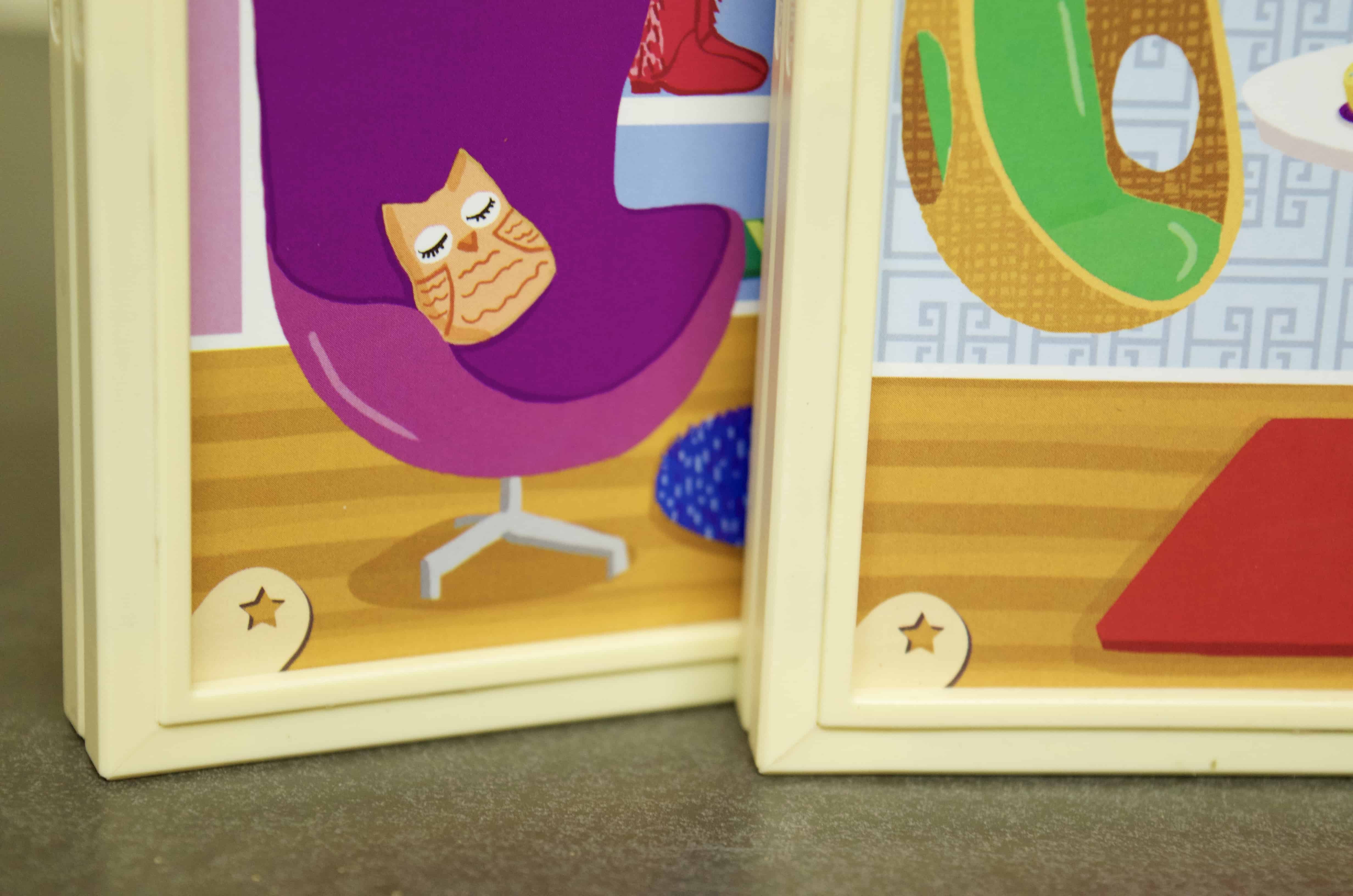 Silly me didn't read any directions when we pulled everything out and I noticed that only SOME of the panels are magnetic. You can tell right away which ones are magnetic by the little star shape on the bottom left side of each panel.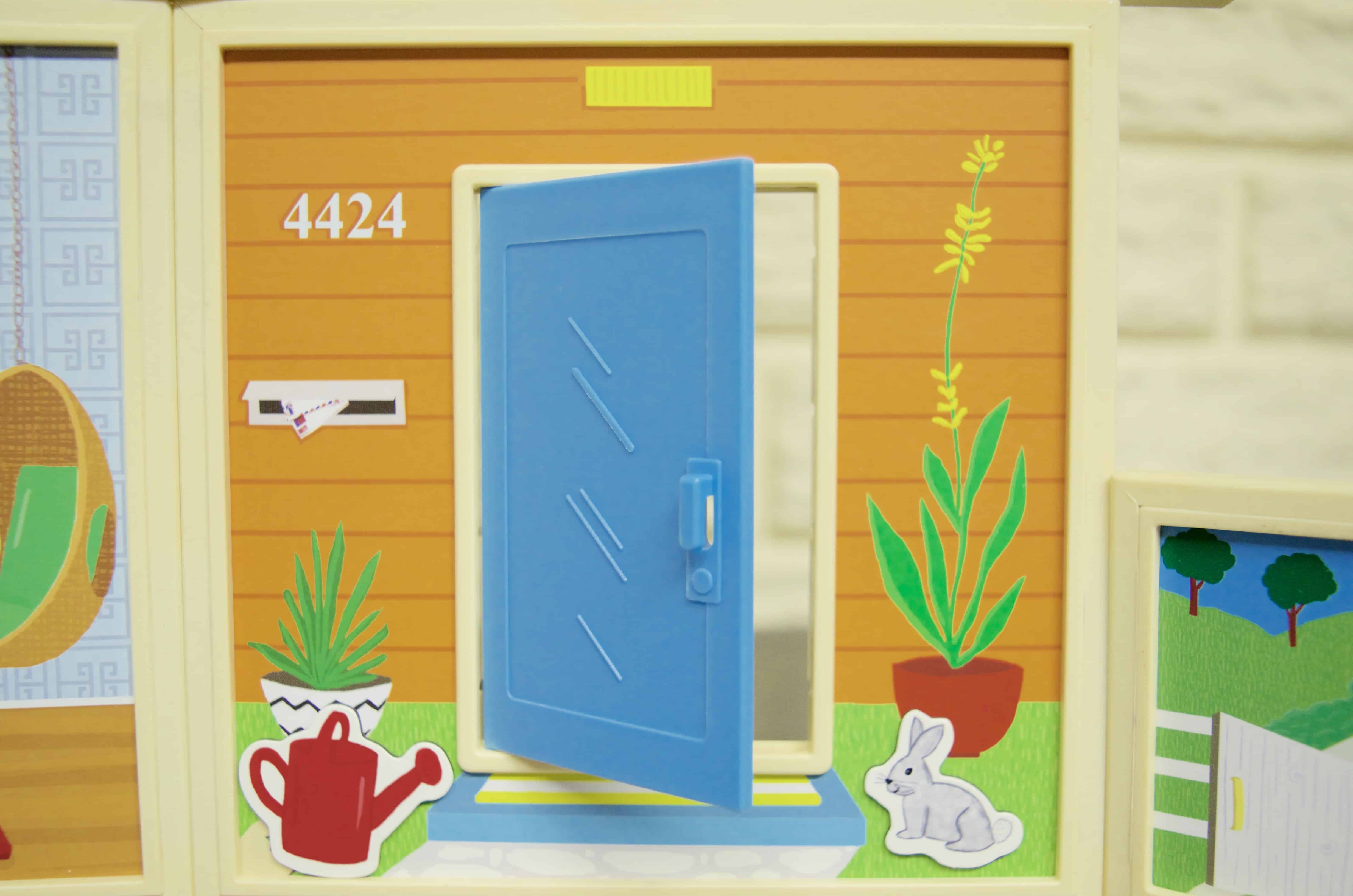 Build & Imagine definitely "one ups" any other magnetic building set we've had in our house before! These magnetic panels allow our kids to build a house, outdoor scenes, play with functional pieces like the front door that swings open and shut, work on their engineering skills, create stories and accessorize their building.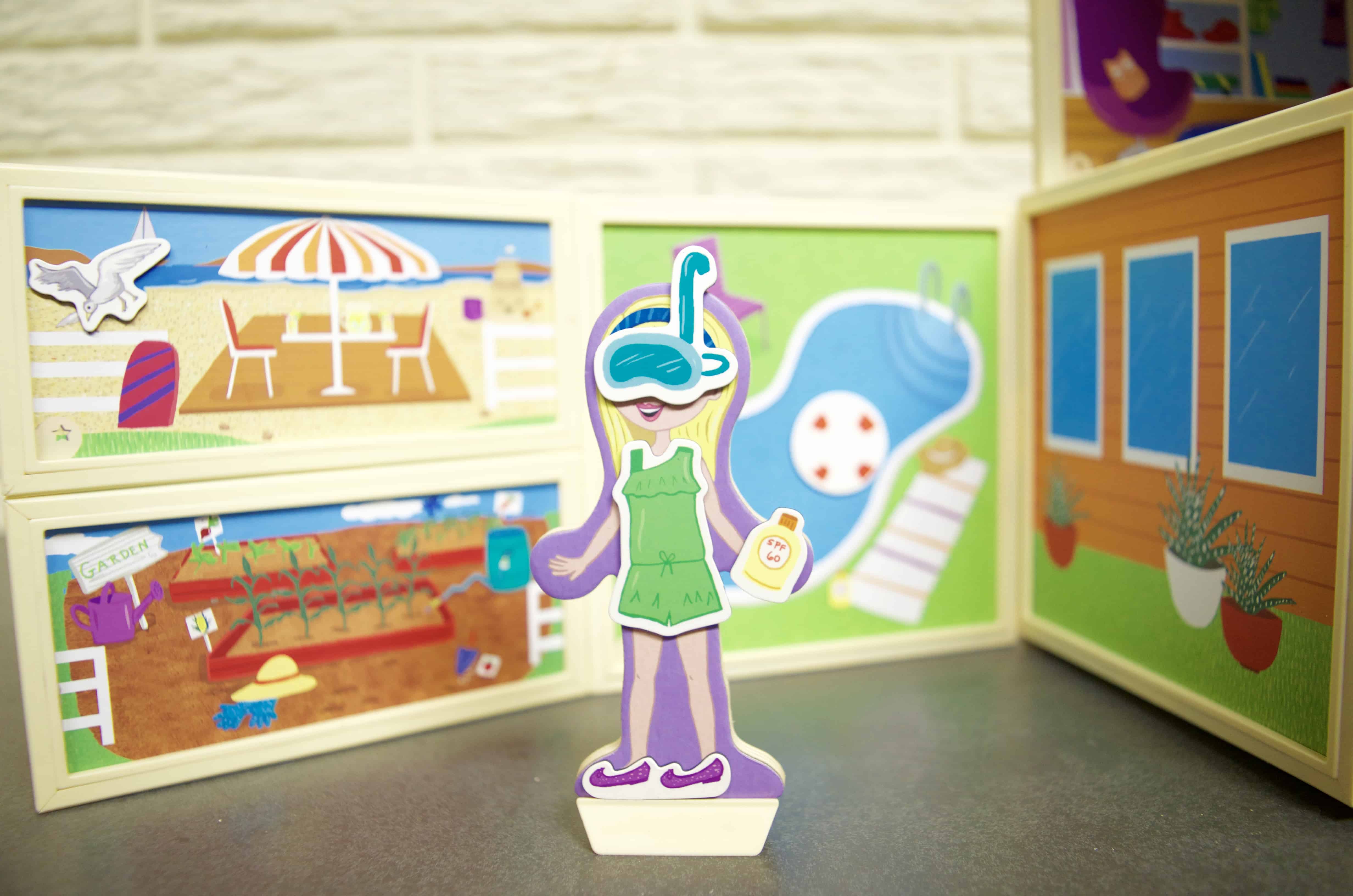 Malia's Beach House came with 2 magnetic wooden dress up dolls along with plenty of accessories for them. Here Skyler is heading to the pool for the day!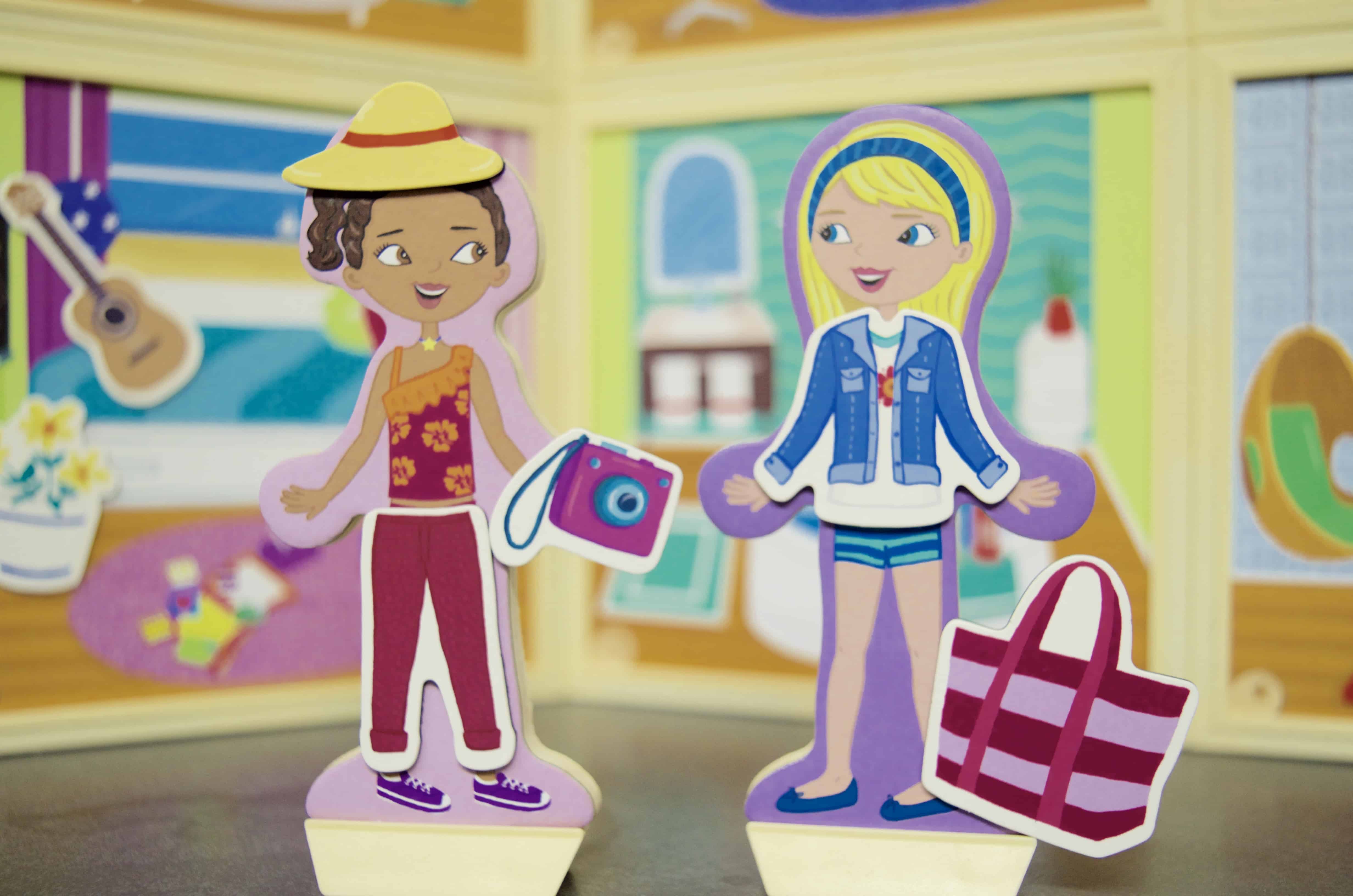 Here we decided Malia & Skyler were headed on a new journey that they wanted to document!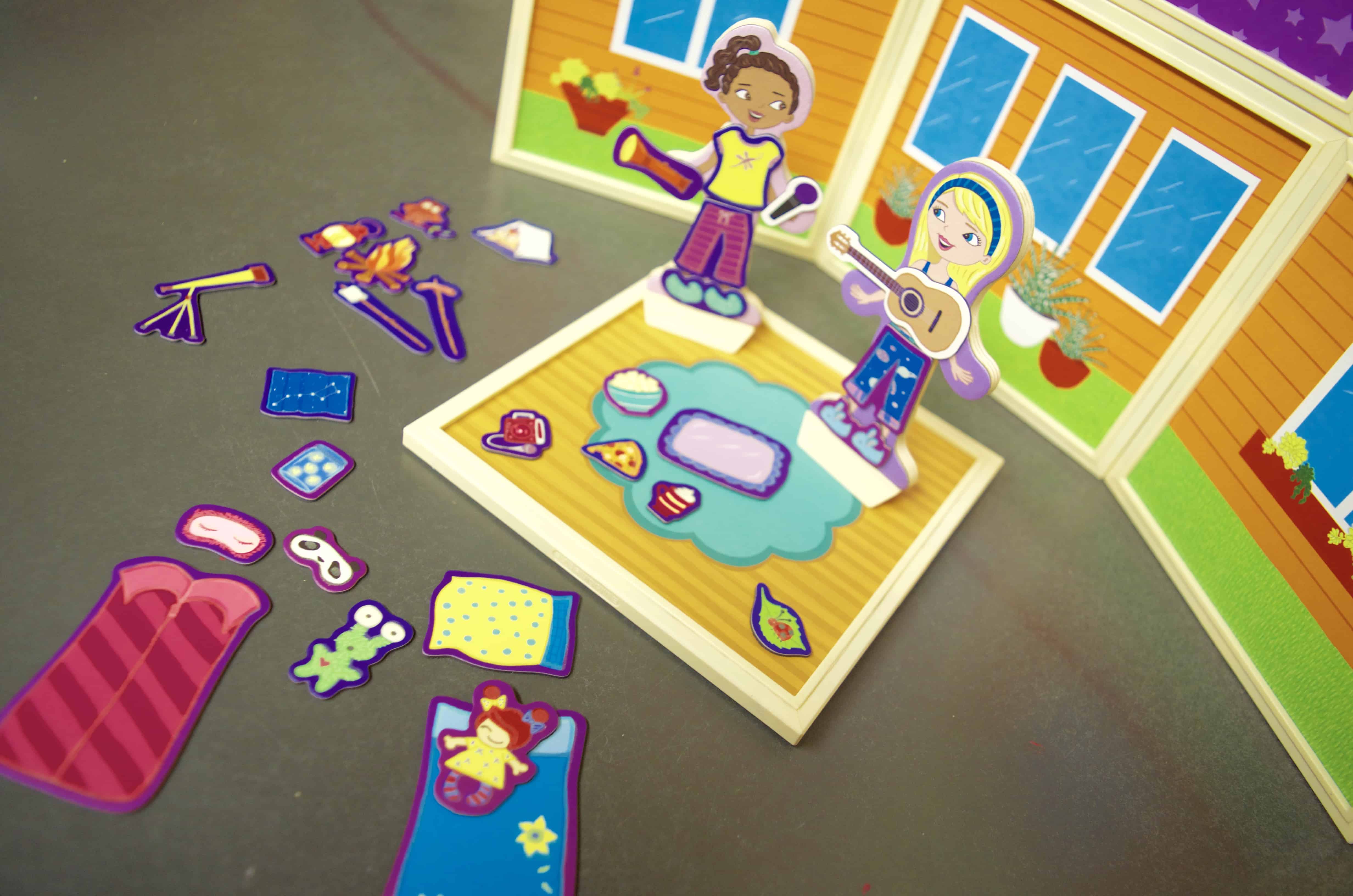 I can't say enough good things about this magnetic building set! Even my older boys enjoyed helping their sister put together her dollhouse so it was awesome to see the 3 of them all work together with such a wide age span (my oldest boy is 9!). Here you can see the girls getting ready for a pajama party!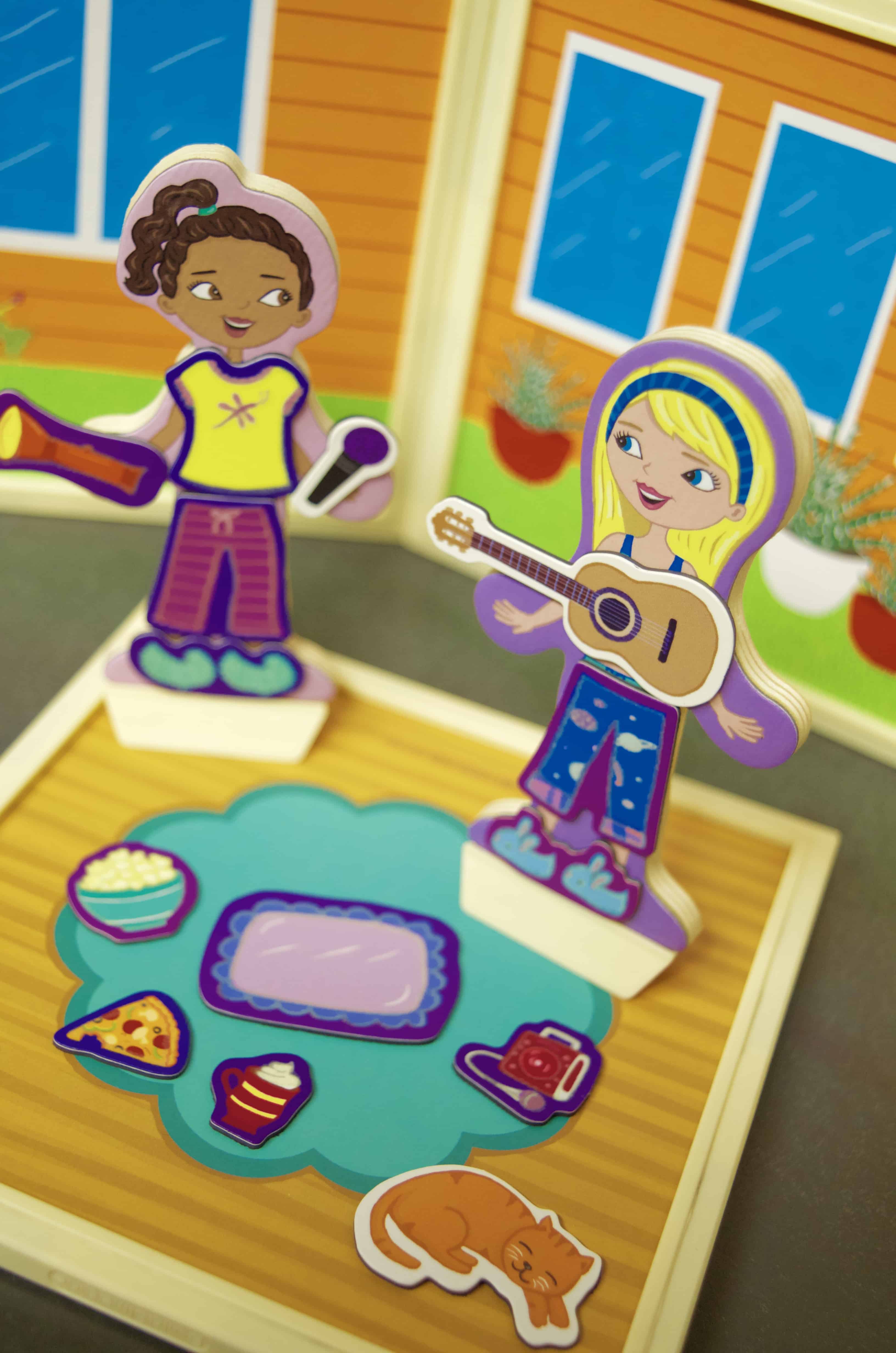 What's really great about these Build & Imagine sets is that you can combine all of your sets together to build entire villages. You can even see this set came with some pets too! Since all of the sets include a variety of magnetic building panels everything is interchangeable allowing for an endless supply of creative stories and imaginative play. You can choose to build just a room or an entire house from top to bottom!
The magnetic panels "snapped" together quite firmly so they held together well while the kids were playing. This is great for problem solving and design and can be used with children of any language! There's no complicated directions or ability level required – just add a dash of creativity and Malia's Beach House can turn into so many different thing! It stacks and stores flat too!
The Build & Imagine Creativity Castle is scheduled to be sold exclusively on QVC® this holiday season! Check out all of the other Build & Imagine products here or find them on Amazon!
Malia's Beach House Giveaway
To enter to win Malia's Beach House just fill out the Rafflecopter form below! Open to US Residents only.