Learning Resources Pretend & Play Explorer Set Review
This post may contain affiliate links, view our disclosure policy for details.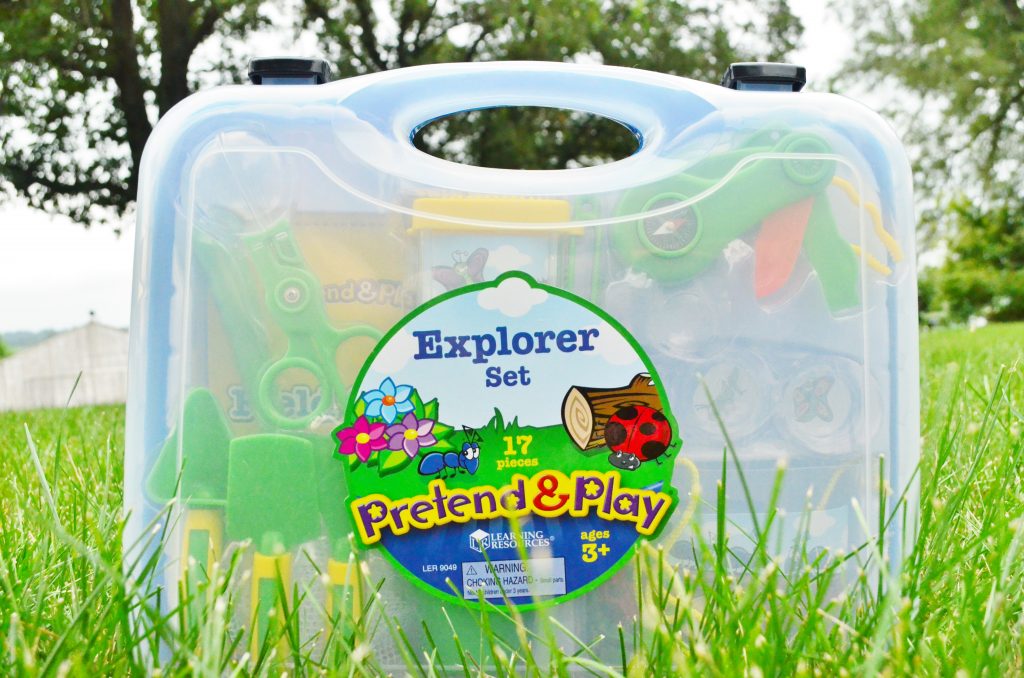 The end of the summer, although sad, is also a very exciting time of year for my kids because it means that the grasshoppers, crickets, caterpillars, and butterflies are out in full force! Learning Resources sent us their Pretend & Play Explorer Set which has 17 pieces PERFECT for exploring the nature outdoors!
It's geared for ages 3+ which I think is the perfect age for this set. My oldest son is 6 years old (and CRAZY about catching bugs) and although he loved the set and thought it was cool – he really needed a "big boy" sized net and cage for the crazy amount of bugs he catches. It was, however, perfect for my 4 year old!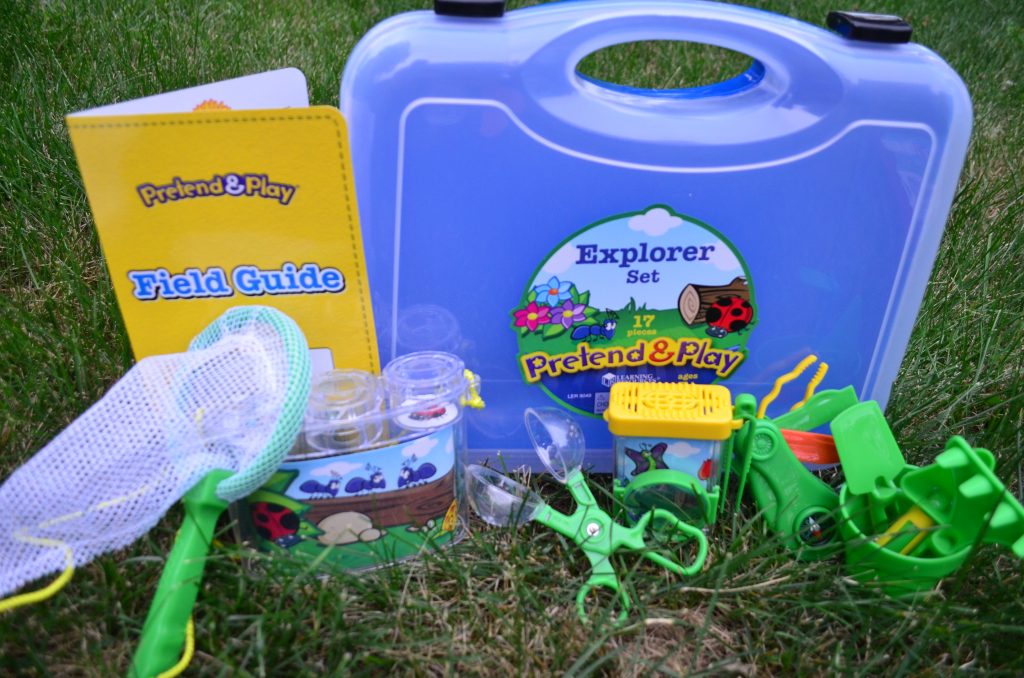 You can see that it comes with lots of exploration gear. There is a small gardening set (great for growing plants and catching worms too!), a bug net, a bug scooper, tweezers, two different cages, a field guide, and several other cool tools. PLUS the container that it all comes in to store all the little pieces!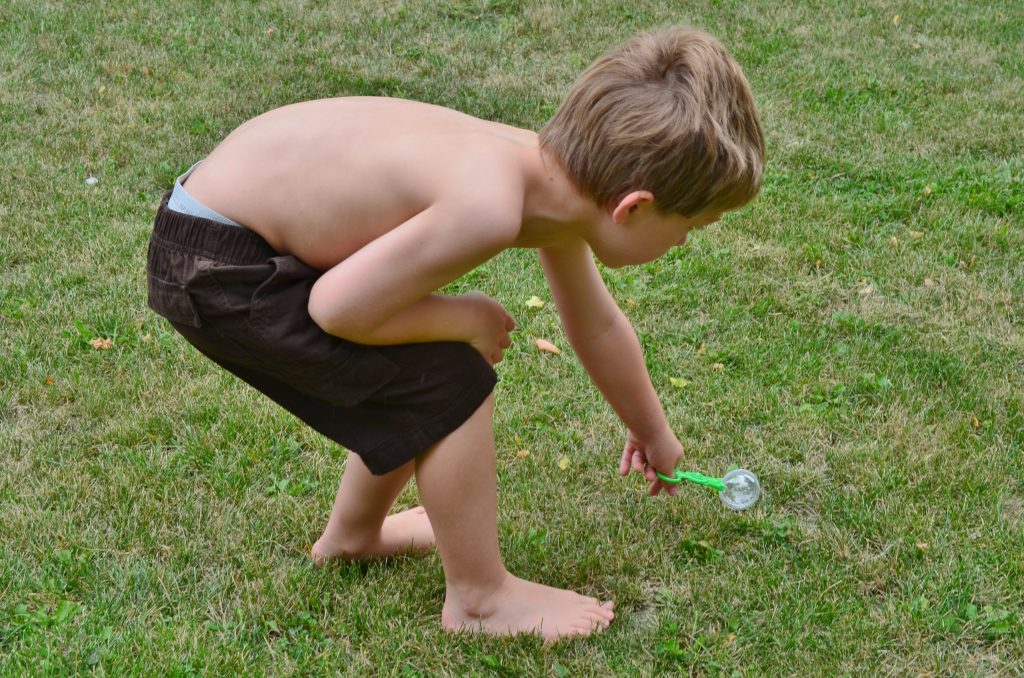 The scooper, one of my son's favorite bug scouting tools, is great for catching slower bugs like ants, spiders, roly polys and sometimes moths and grasshoppers. Both of my boys are 100% BOYS which means they will pick up pretty much any bug or critter they find.
This set provides a lot of options for catching critters as well as keeping critters – and it's big enough that my boys can share everything too! They can each have their own cage and catching tool.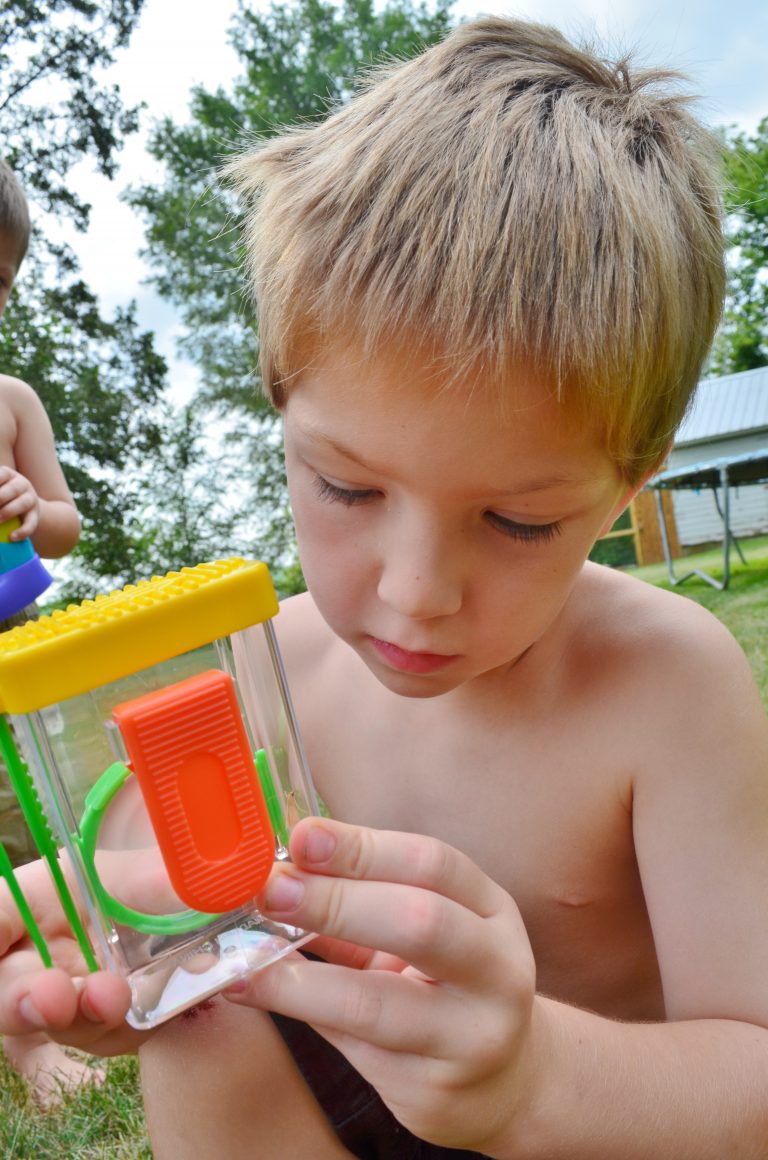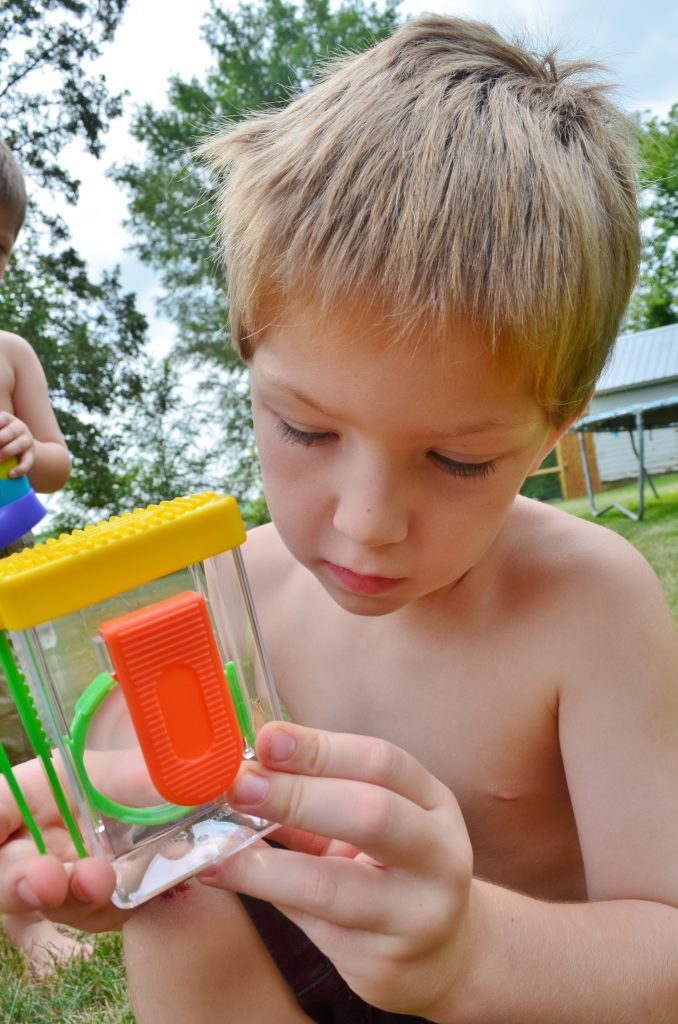 This little container is pretty cool because it has a clip that the kids can wear their bug jar on their pants! It also comes with tweezers and a sliding magnifying lens on the front so kids can observe their critters in a closer view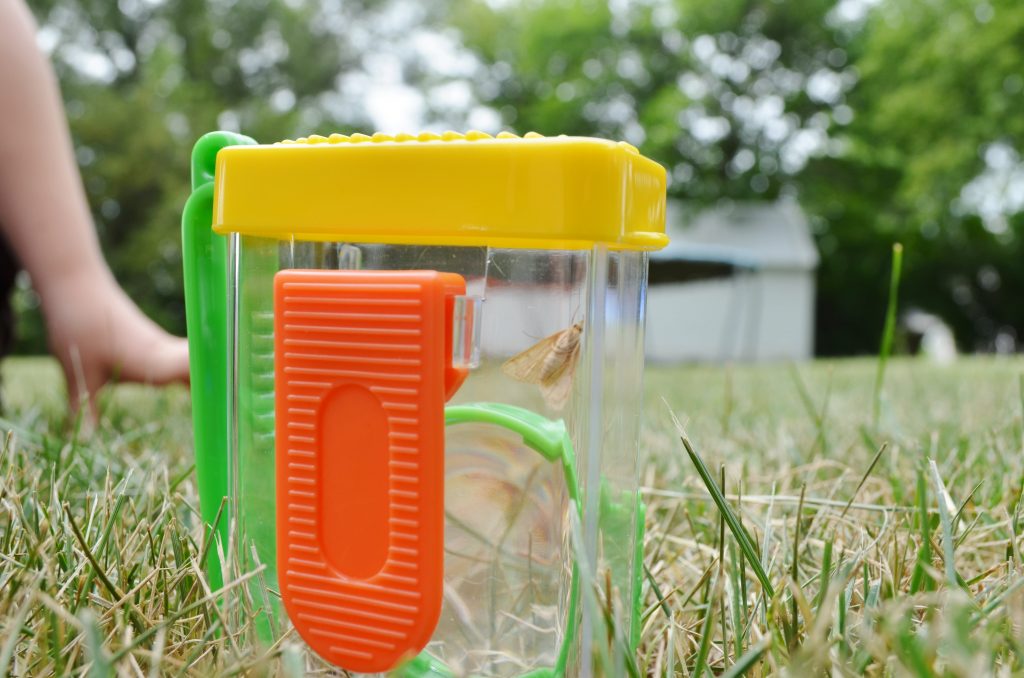 Can you spy the moth my son caught in there? The other catch is also cool as it has several additional compartments with magnifying lenses as well!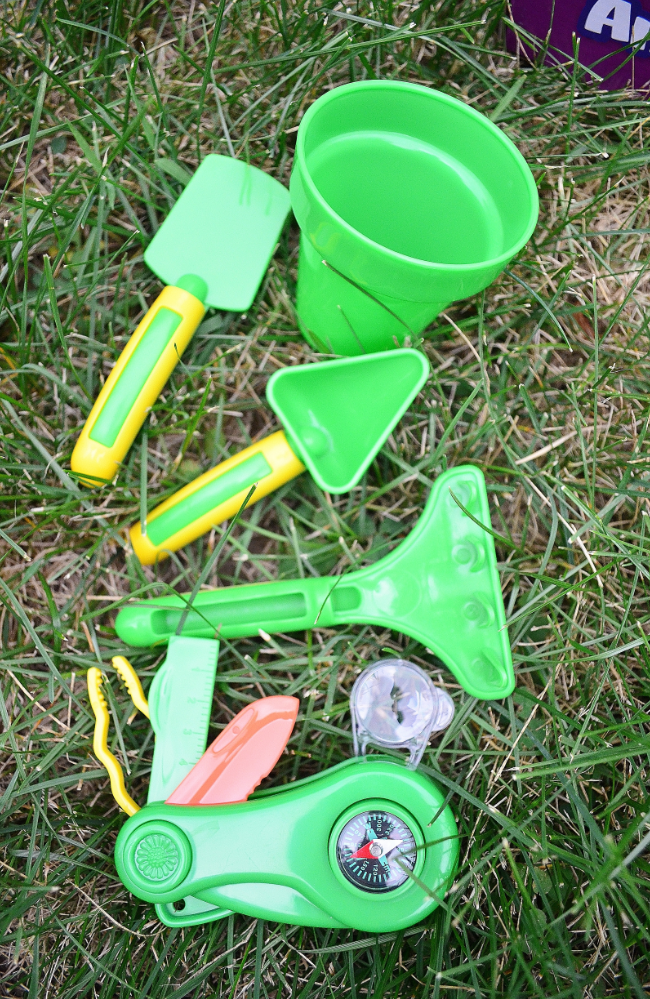 Overall – this is a great set. Perfect for your younger kids or those that are a little more shy of catching critters! This is the perfect size for my 3 year old nephews and my 4 year old who likes to catch bugs sometime and spend a lot of time outdoors.
If you have an older kid like my 6 year old who catches bugs nonstop (He literally catches handfuls of grasshoppers and moths multiple times a day – he's pretty hard core!)  you may want a set with bigger containers and catching tools!
I LOVE that it comes with a carry case which is useful for all sorts of things. It definitely comes with plenty of pieces and options too which is a huge plus.