Why Best Buy is a Smart Career Move – Mobile Manager Perks
Brought to you by Best Buy.
Before kids and blogging I worked in the corporate world….and I loved it! Now that I've been home for 6 years I'm always concerned that if I went back to work I'd have to start all over. But if I did start over, or if you are looking to start over, I would check out Best Buy Careers! It's especially a good place for a woman to look no matter what stage of life she's in! I can personally say from just talking with other Best Buy employees and working with some of their marketing team for over a year now that they definitely support women in the workplace and are really looking to fill some of their manager positions with YOU!
Why? One word – OPTIONS.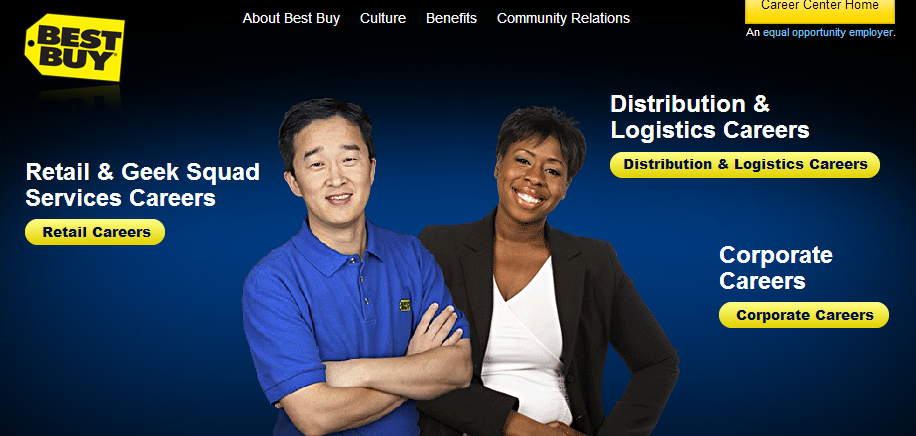 Best Buy is the largest multi-channel consumer electronics retailer in the world with stores not only in the USA but also in Europe, Canada, Mexico and China. And not only that but they are the 11th largest online retailer in the USA and Canada. That means there are a LOT of opportunities and a LOT of options for jobs and career growth.
There are a LOT of options working for Best Buy on so many different levels. You can at Best Buy in retail stores, in mobile stores, on the Geek Squad if you're techy, as a manager, in the distribution end of things, logistics, theft and fraud prevention, sales, marketing, HR, inventory, tax, even international MUCH MUCH more! You can look to stay local, or land a job in another state. There are a LOT of various search options as well which makes it a lot easier to hunt for the right job. You can search by geographical location, but specific store, by corporate/retail/distribution, and of course by the job title itself. Just in my local Best Buy location I found 12 job openings!
I've had the opportunity to chat with several of their employees – both corporate and local retail who all love the perks of choosing Best Buy as their career. Take, for example, their Mobile Manager positions. Best Buy's Mobile stores are popping up all over the US! I spotted quite a few positions across the US including locations in PA, NY, MO, TX, OH, CA, IL and more! And although you of course need sales and managerial experience you do not need a college degree. Only a high school degree is required. So if you didn't finish up college – there is still room for you! You could easily get a local retail job for your experience and after a few years seek a transfer to a manager's position! Here are a few perks to being a Mobile Manager (Stand Alone Store):
Test drive your entrepreneurial skills by building and leading your own unique sales team
Flexible work hours
Competitive base pay and team-achieved monthly discretionary bonuses (awesome!!)
Opportunity to build and promote a successful business in your community
Leverage the strength & resource of a fortune 50 CE company to deliver the latest and greatest technology and service to local consumers
Boutique style setting with customer seating and children's play area (vary by location)
Personal developmental opportunity in leadership and networking across the broader international organization
You can search for a Mobile Manager position as well as any other retail, corporate, or distribution position at Best Buy here.
Here are a few perks for full time employees (may vary depending on position and location):
Medical, Dental, Vision, Life Insurance, short/long term disability, Company paid holidays, vacation/personal holidays, financial programs like 401K, Employee Stock Purchase Plan
Scholarships and tuition reimbursement assistance
Employee assistance programs including legal, child and elder care referral
Employee discount off of most products and services
I know there are a LOT of people looking for jobs out there and I have really grown to love and support Best Buy – they are a fantastic company that really does what they can to do right by their employees. If you are looking for a new job or career change check out Best Buy!