GeoSafari Jr. Kidnoculars Review
This post may contain affiliate links, view our disclosure policy for details.
Imagine a child wanting to use a pair of binoculars to explore birds and other creatures from a distance but getting frustrated because they can't zoom it appropriately, the eye viewers are too far apart for their little head, and it hurts from the hard plastic. That's usually what happens with my kids when they use binoculars. Don't get me wrong – they LOVE using them but they get frustrated when it's not as easy to use as they should be. I just figured eventually they'll grow into using binoculars and hopefully they won't give up trying……until Educational Insights sent me a pair of GeoSafari Jr. Kidnoculars! When I saw them online I honestly thought they were probably for little toddlers and my boys wouldn't really be interested in them.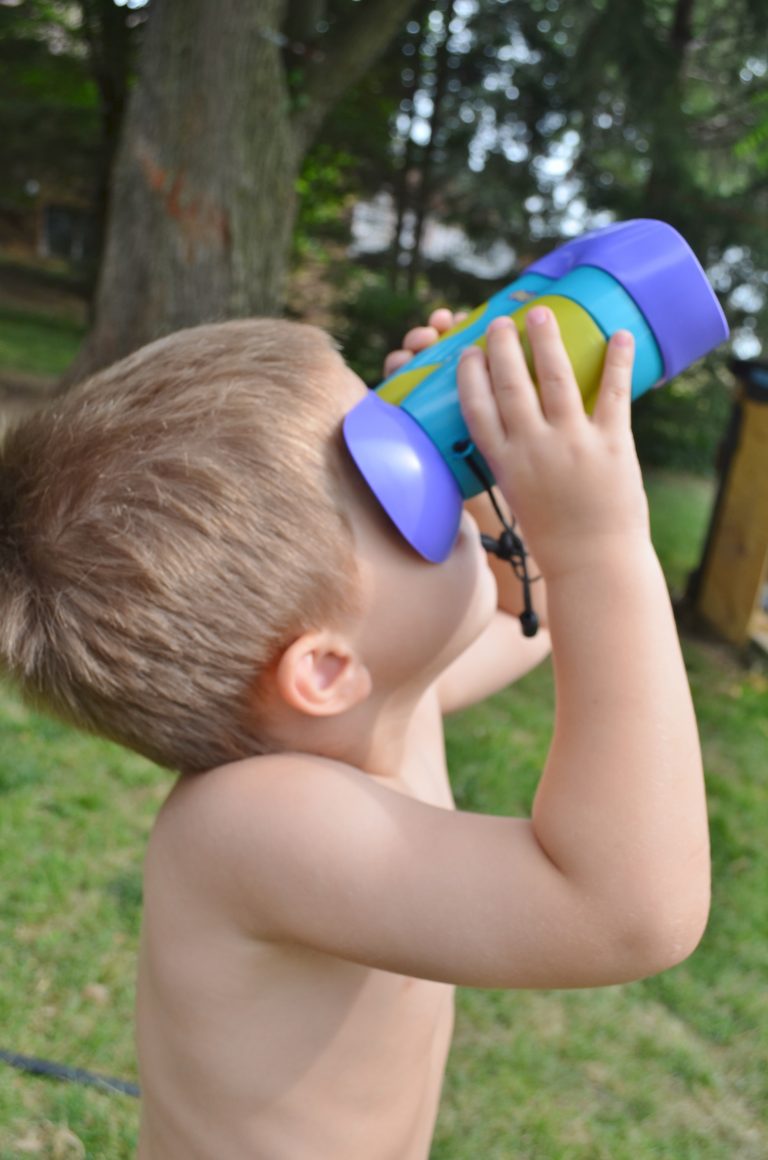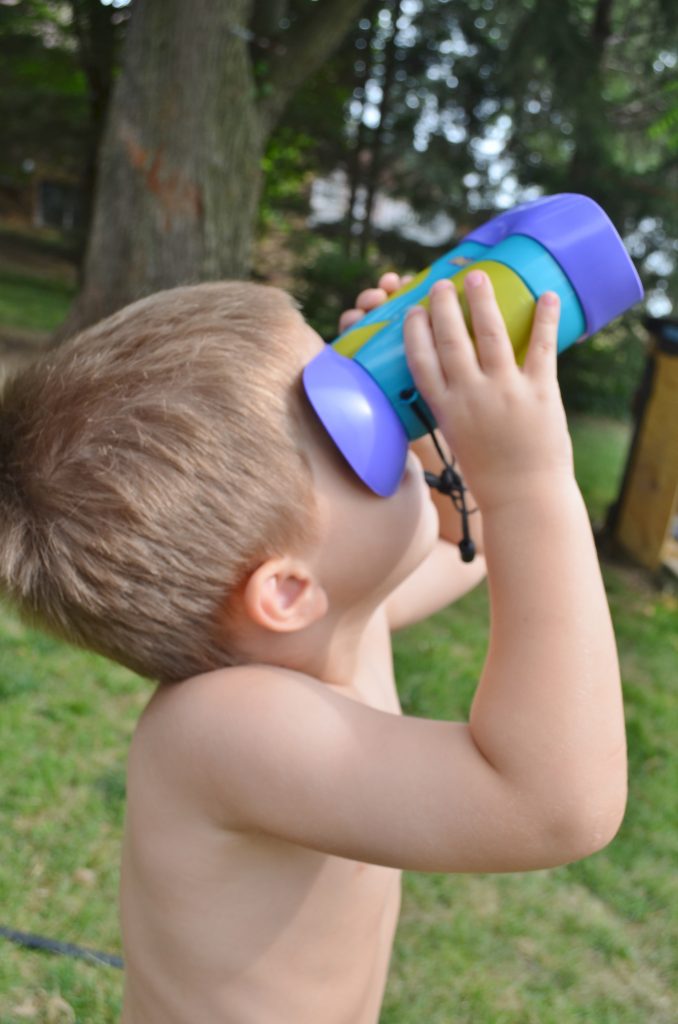 That was until my 4 year old spotted them sitting in my office. Oh man I can't tell you how excited he was to see those things! I couldn't believe how nuts he went over them. We took them outside right away for him to use and both of my boys took turns looking at EVERYTHING through the Kidnoculars! Especially my youngest – I swear he is attached to those things! I myself have fallen in love with this product for so many reasons. One – it's SIMPLE. There are NO knobs, no moving parts, nothing to pinch fingers or hit foreheads on – just simple Kidnoculars. They are SO durable. These things are one of the sturdiest pair of binoculars I've ever seen. AND the front and back of the Kidnoculars has a very soft like plexible plastic "cover" so that if the kids accidentally walk into something while looking in these binoculars (trust me…it's happened!) it's soft enough that it won't hurt them much.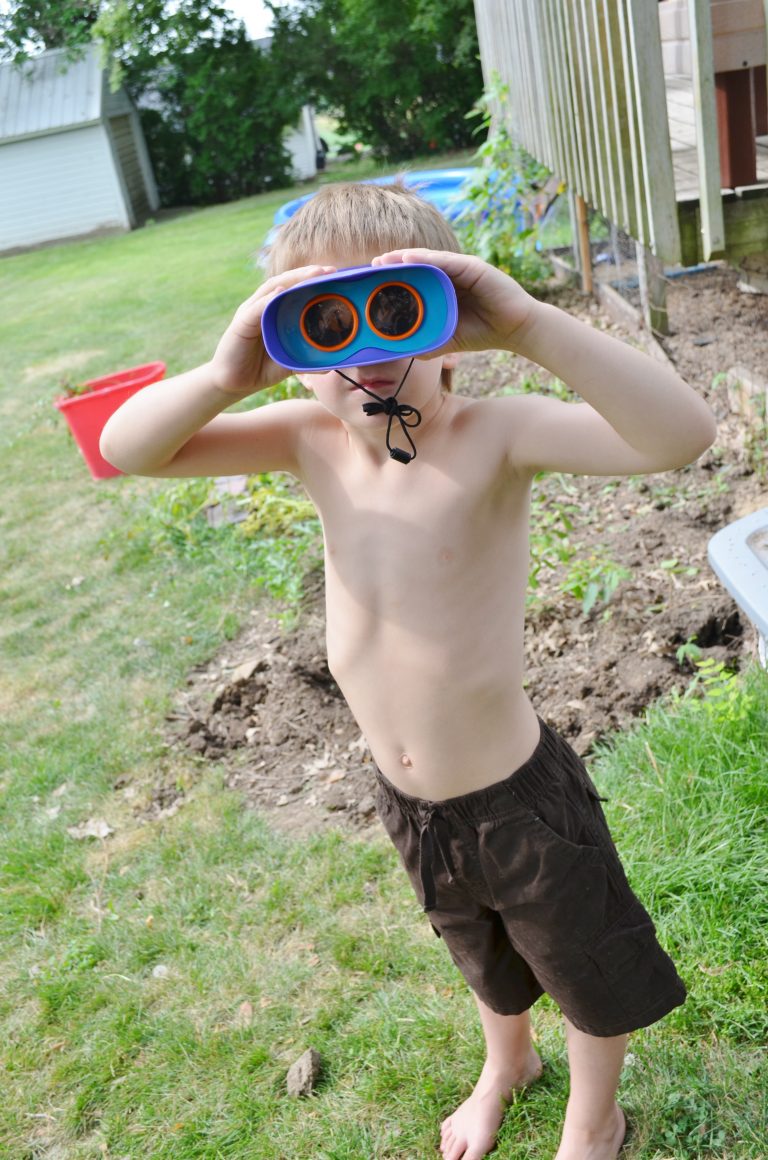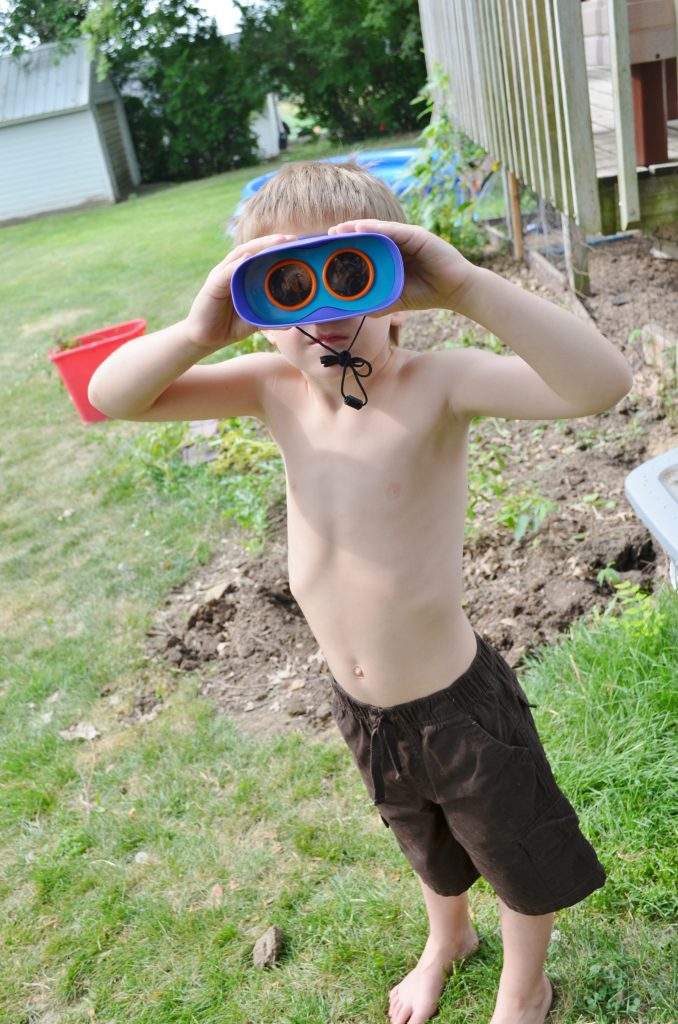 They are plenty big enough for a small child to hold but definitely the right size for looking out of. The holes to view through are the perfect size! Both me and my boys can use them without any problems!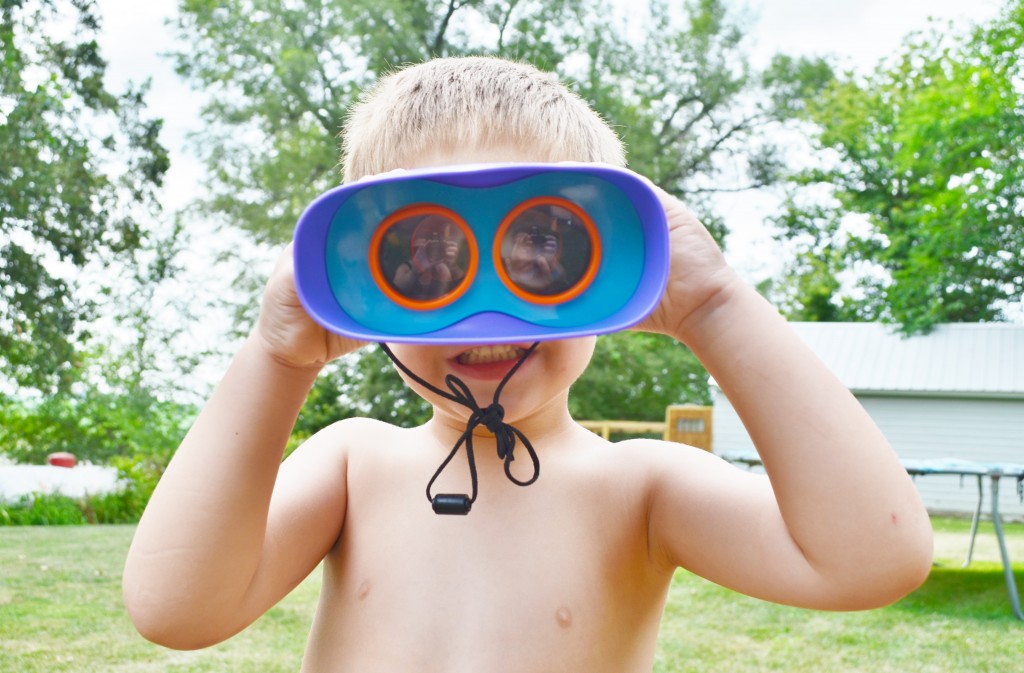 See how big the viewers are? It also comes with a rope around it so the kids can wear it around their neck.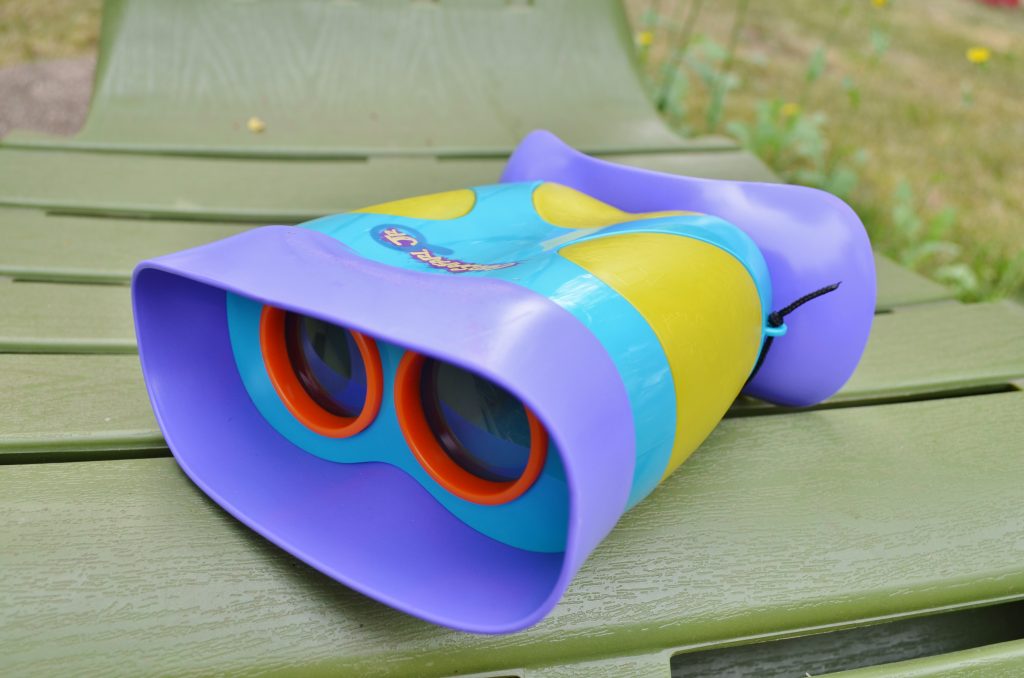 Here's an upclose photo just so you can see it!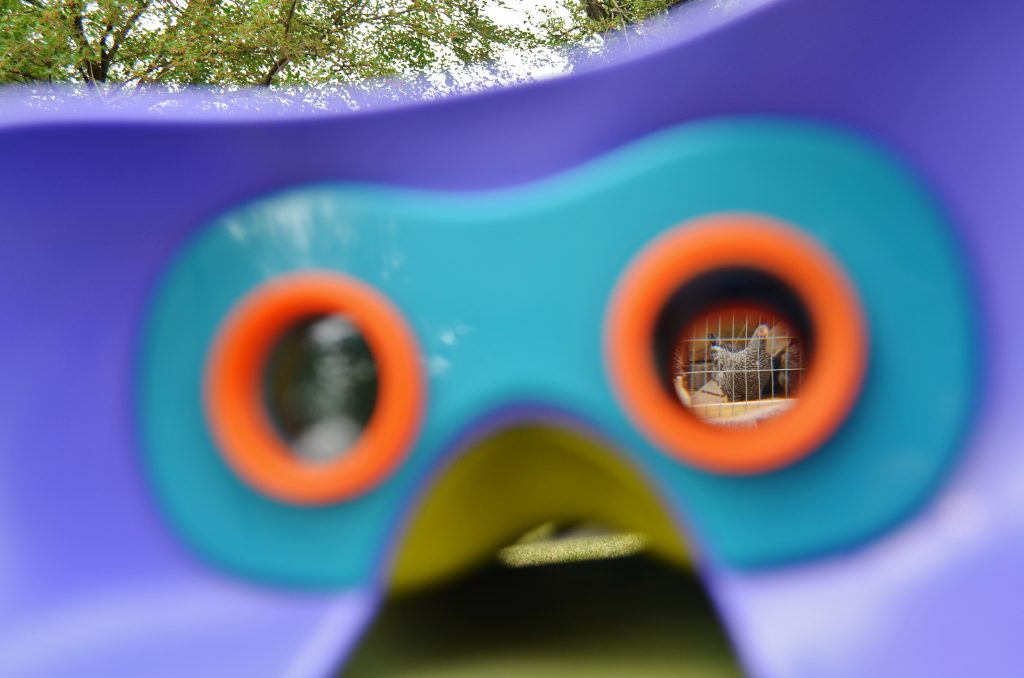 I spy……..my chickens! This is definitely the perfect set for toddlers but even for older kids too. My boys absolutely love them and I can't think of any cons to these binoculars. They are definitely worth the price (under $15 retail) and will get a LOT of use!
You can buy these GeoSafari Jr. Kidnoculars on Educational Insights, Amazon, and Toys R Us.
Disclosure: I was not compensated for this review. I received the above product to use in order to form my own opinions. All opinions are my own.