Nickelodeon Gak & Floam Review
This post may contain affiliate links, view our disclosure policy for details.
Nickelodeon's Gak and Floam are back!! This is one of my favorite squishy things from the 1990's! I remember having a bright green Gak & a pink one and endlessly squishing it into the corners of the containers to hear (cough cough) make noises with it! Does anyone remember that? And the cool thing is that it looks just like it did when I was a kid! I immediately recognized the Gak containers when I first spotted them at the Toy Fair in NYC.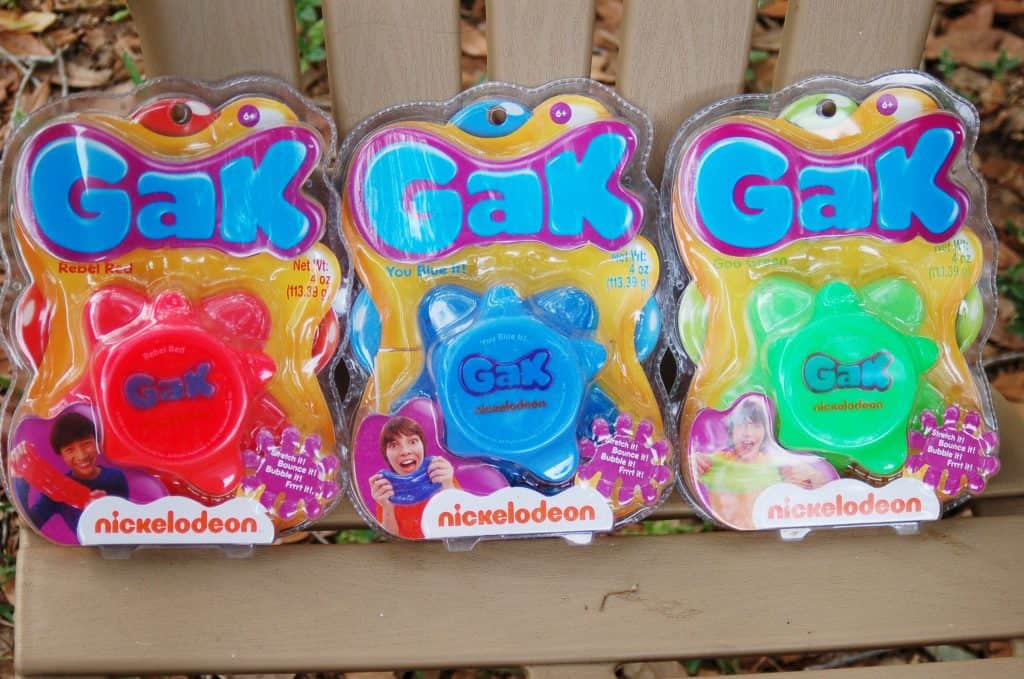 I received Rebel Red, You Blue It, and Goo Green (there is also Yakkity Yellow, Tickled Pink & Purple Panic) for my review. This totally brings back nostalgia for me! I remember our entire classroom had a "thing" for Gak – it was crazy!! My kids went nuts when they saw our box of goodies to play with! They immediately started grabbing them all demanding them to be opened!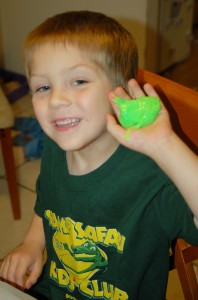 So the first night we turned it into a big squishy family night! My 5 and 2 year old had SO much fun playing with Gak and have played with it many times since we got them. I make my kids sit at the table because they tend to get a little messy with them.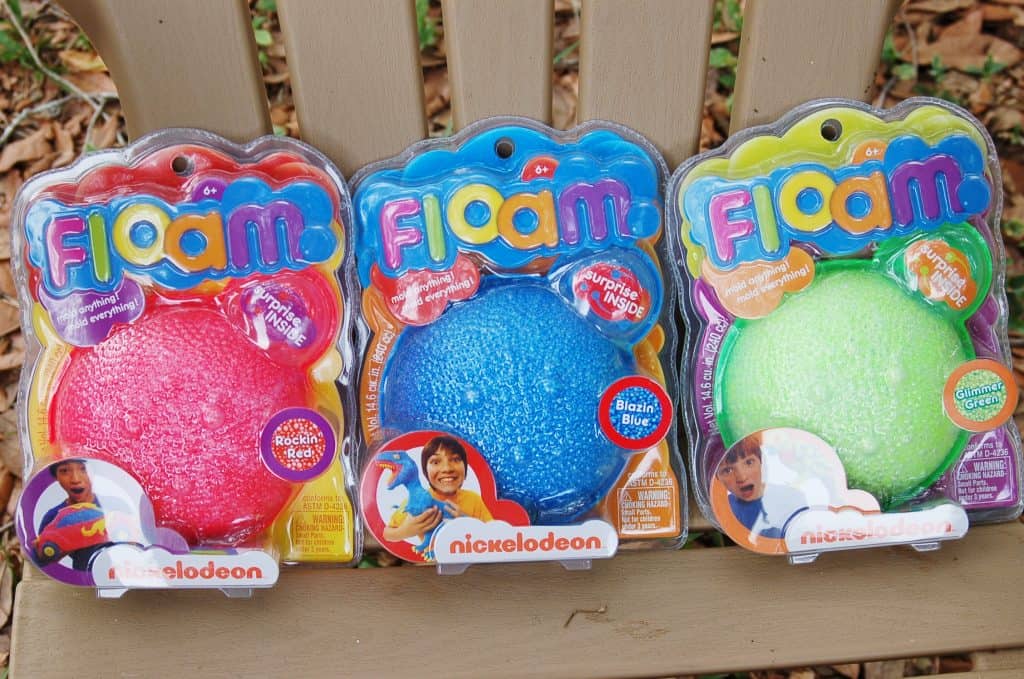 Floam….it's one of those products that you pick up, squeeze, and sure if you have the right words to describe it! It's squishy and feels wet although it's not really. It's a little sticky but completely moldable. This texture play is fantastic for kids and adults alike and can not only be squished and played with but you can even mold it onto things in your house to add some color! (although SH! don't tell my kids that!) Floam also comes in an airtight container and will dry out if you leave it out overnight. I received the Rockin' Red, Blazin' Blue and Glimmer Green (there is also Electric Yellow, Posh Pink and Purple Power).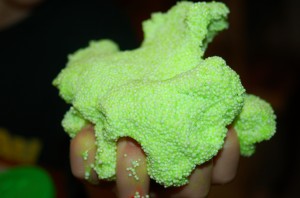 BOTH Gak and Floam are NON-TOXIC, non-staining, phthalate-free, latex-free & BPA-free. You can find them at Target, Toys R Us, Bed Bath & Beyond, A.C. Moore & Walgreens.
Disclosure: I was not compensated for this review. I received the above products to use in order to form my own opinions. All opinions are my own. Giveaway is open to US & ends May 6, 2012 at 12:01 am est.