K'NEX Ferris Wheel 2 in 1 Building Set Review
This post may contain affiliate links, view our disclosure policy for details.
Disclosure- I received the below product as a K'NEX Ambassador. All opinions are my own.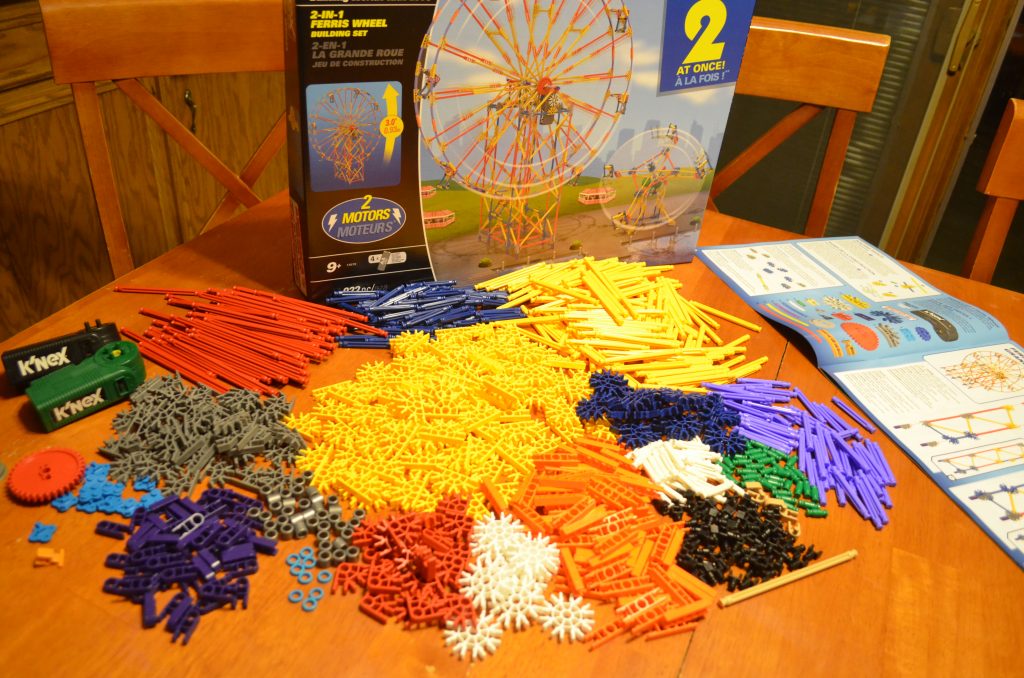 There's something that makes me happy about a big table full of K'NEX pieces just waiting to be built! This K'NEX 2 in 1 Ferris Wheel building set is packed with over 900 pieces which can actually build 3 things! At the SAME time you can build the Ferris Wheel and the Spin Ride, or combine all the parts to build a 3.3 foot Tumbling Tornado! I was just dying to start building the ferris wheel because it looked SO cool! I wasn't prepared for how huge it was! It wasn't difficult to build at all either!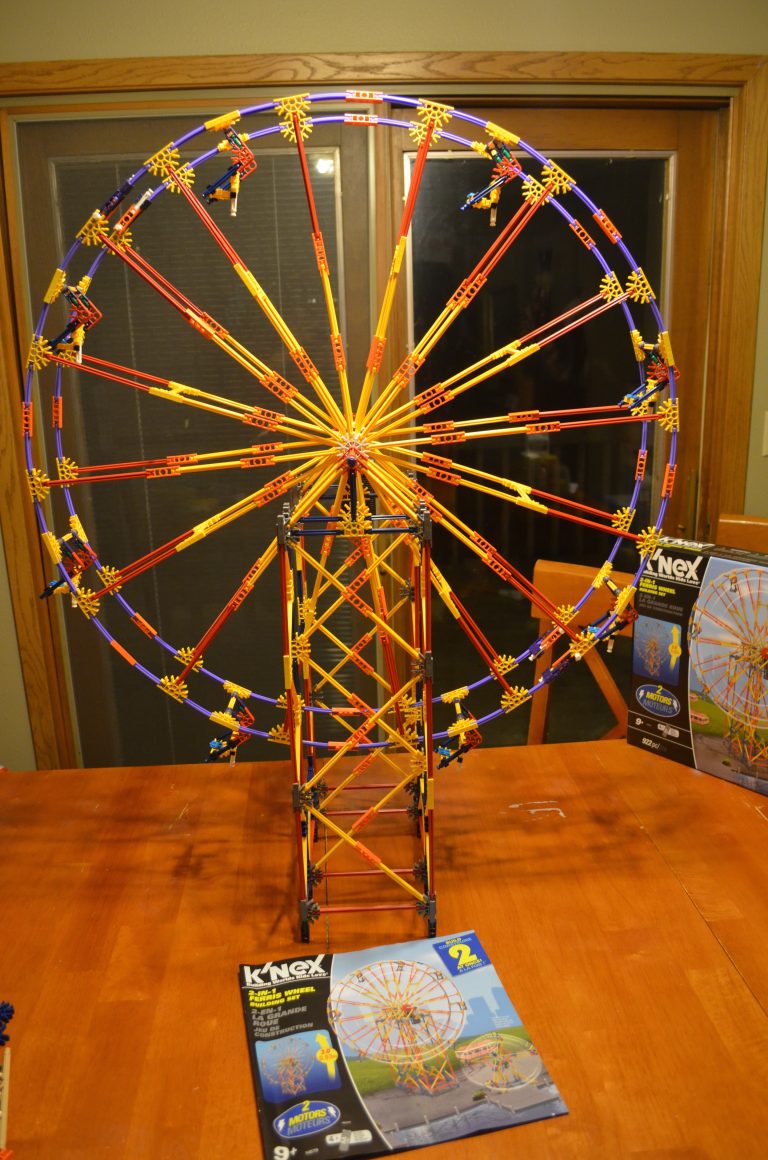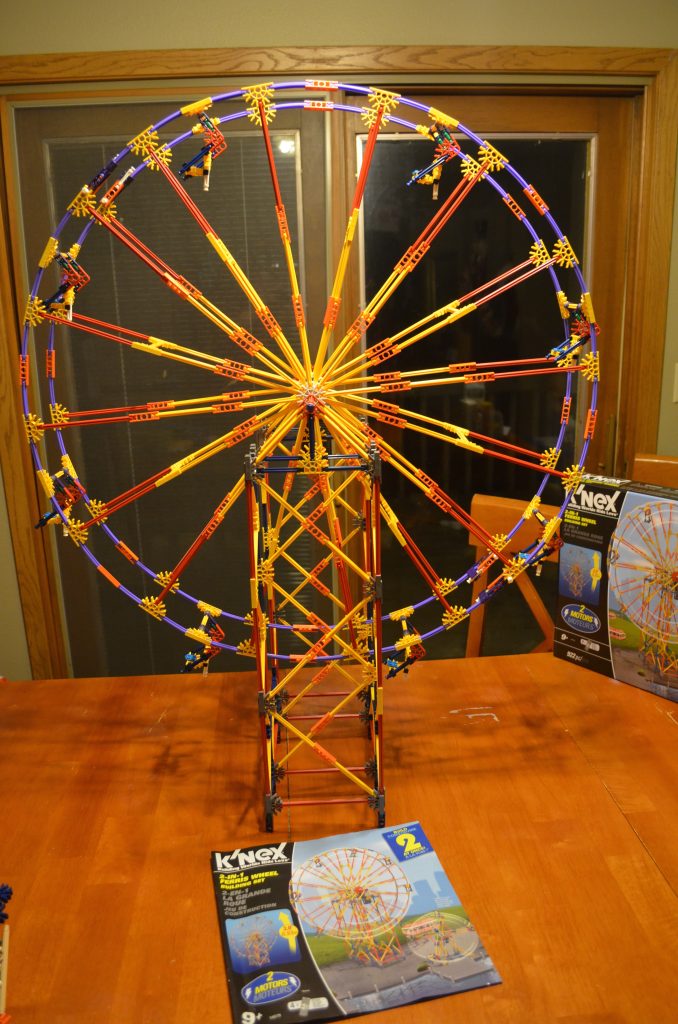 My boys were especially excited and helped us as we built the ferris wheel over several days. Once you pop batteries in the ferris wheel actually works!! My kids run this thing for hours at a time and it functions perfectly!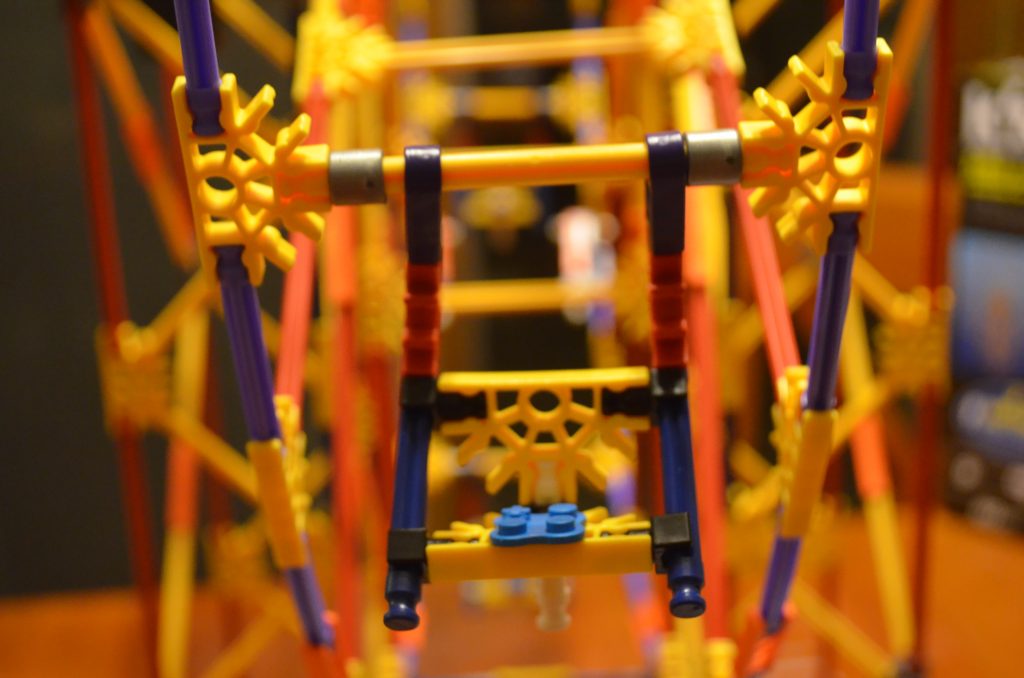 AND a really cool extra feature that just totally sold us was that you can attach your minifigures into each "seat" of the ferris wheel!!! Once my kids realized that they immediately ran down to the basement and scooped up all of their minifigures and got to work giving them a ride on the ferris wheel!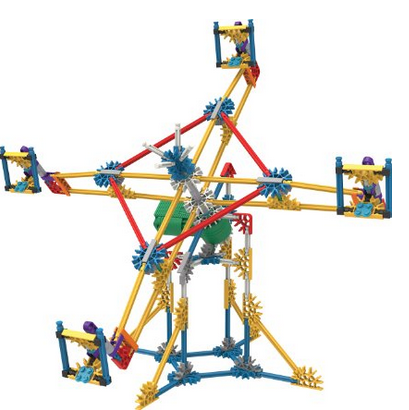 Thanks to having a new baby at home I never made it to building the Spin Ride just yet but this is what it looks like! Wouldn't this be fun to ride?! It actually looks incredibly simple to build after you've finished your Ferris Wheel!!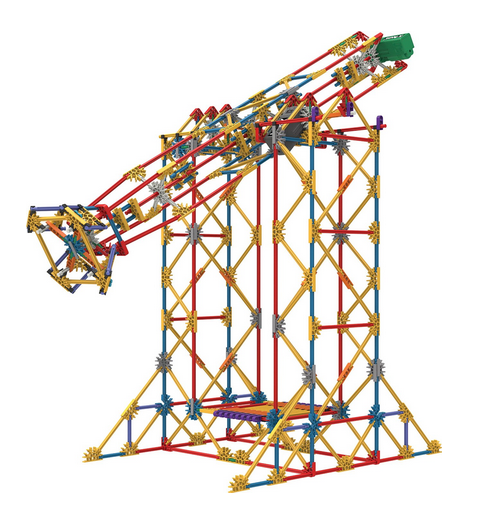 And here's what the Tumbling Tornado looks like! Isn't it awesome?! I LOVE that this entire set actually moves like the real carnival rides – it definitely makes the set more interactive and rewarding to build!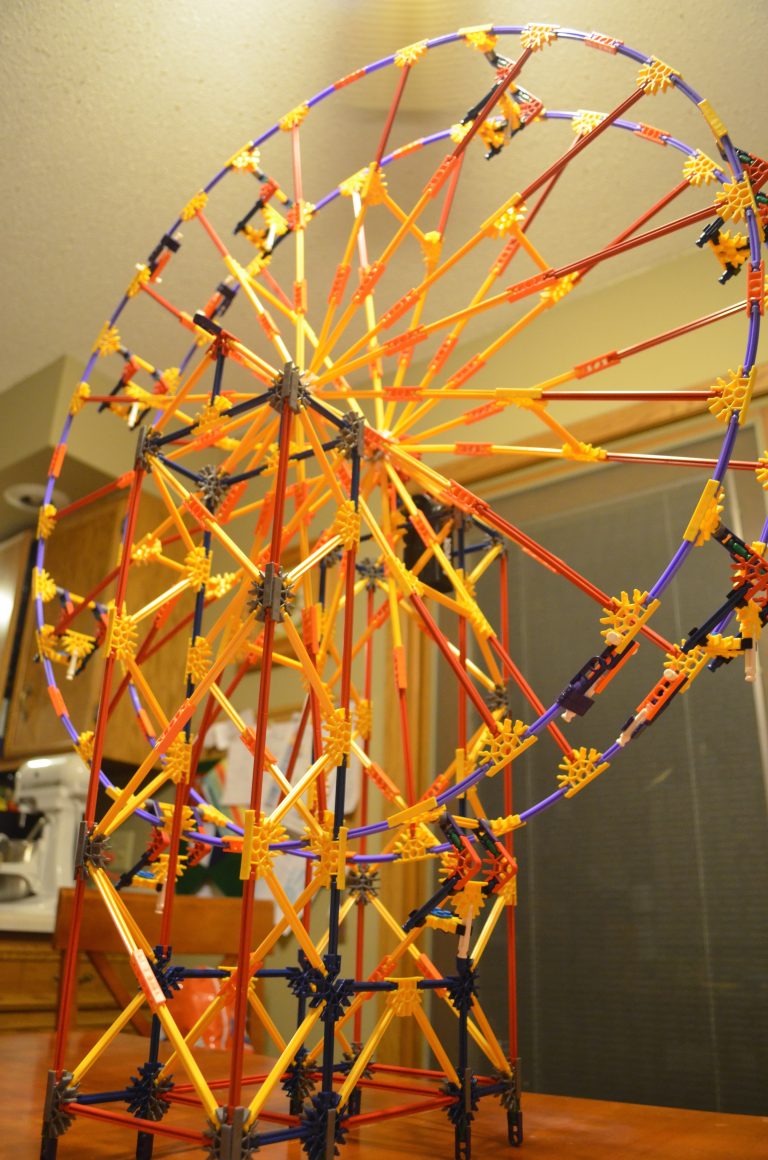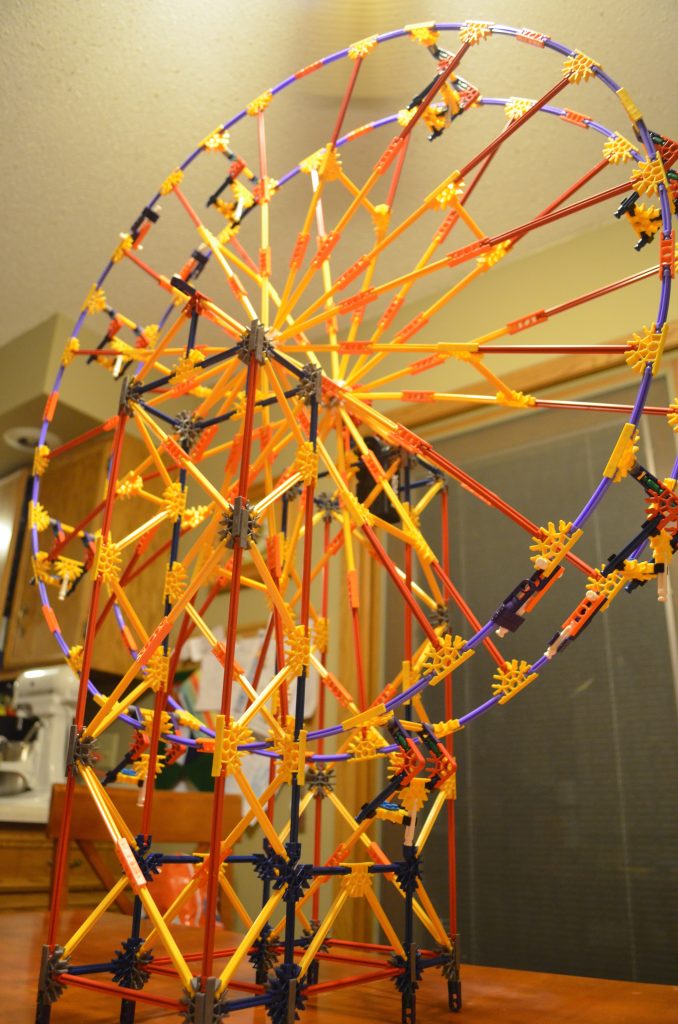 TA-DA! Pretty big huh? Now to figure out where to store it! I have ours sitting on top of a short bookshelf so that my kids can turn it on and play with it whenever they want! As much as I love our other K'NEX sets this one was one of my favorites! (aside from our mini golf set of course!) The price is great for what you get – I definitely recommend this K'NEX building set!
Check out the K'NEX 2 in 1 Ferris Wheel set as an Amazon Exclusive!