Chuggington Megabuild Junction Review
This post may contain affiliate links, view our disclosure policy for details.
Disclosure: I received the below product for this review. All opinions are my own.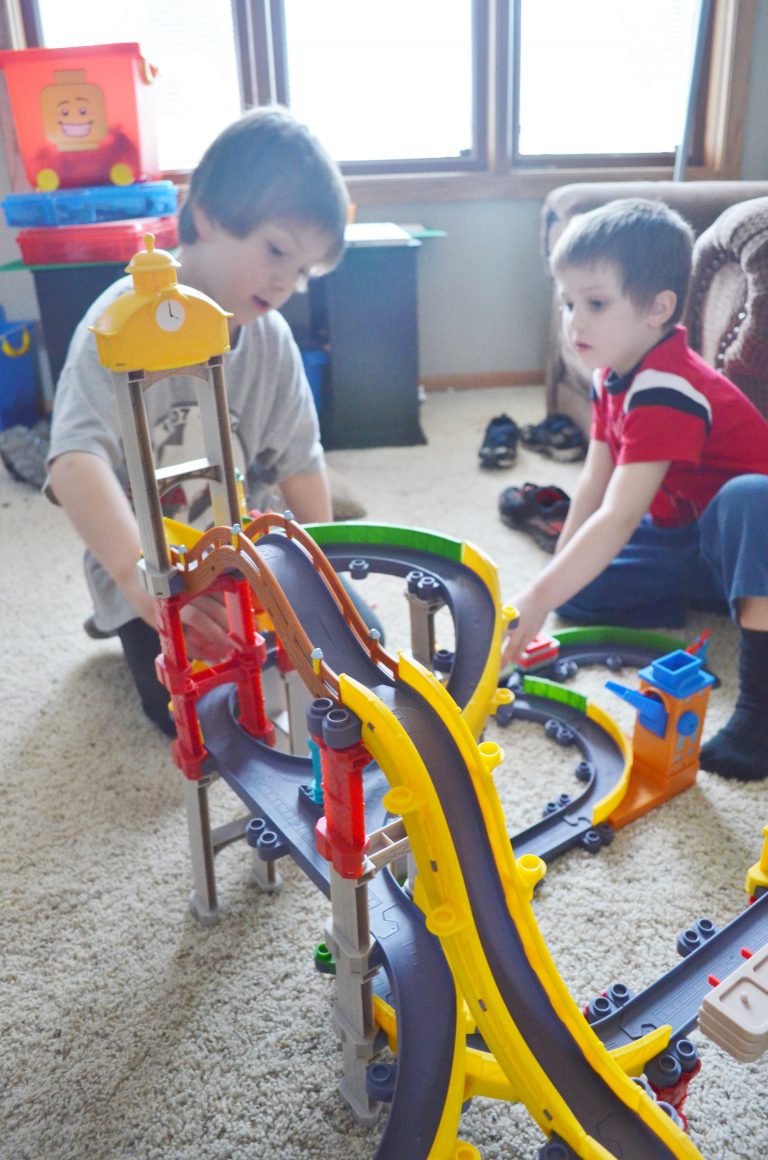 If there's one thing that my boys NEVER get tired of playing it's trains! And my youngest son especially loves his Chuggington trains! A few years ago we met up with TOMY at several different conferences and got to hear all about their world record for the tallest toy train track so when I heard about their Megabuild Junction I couldn't wait to get my hands on it! Megabuild Junction is actually using several smaller train track sets to create inventive larger sets like the one you see in my photos!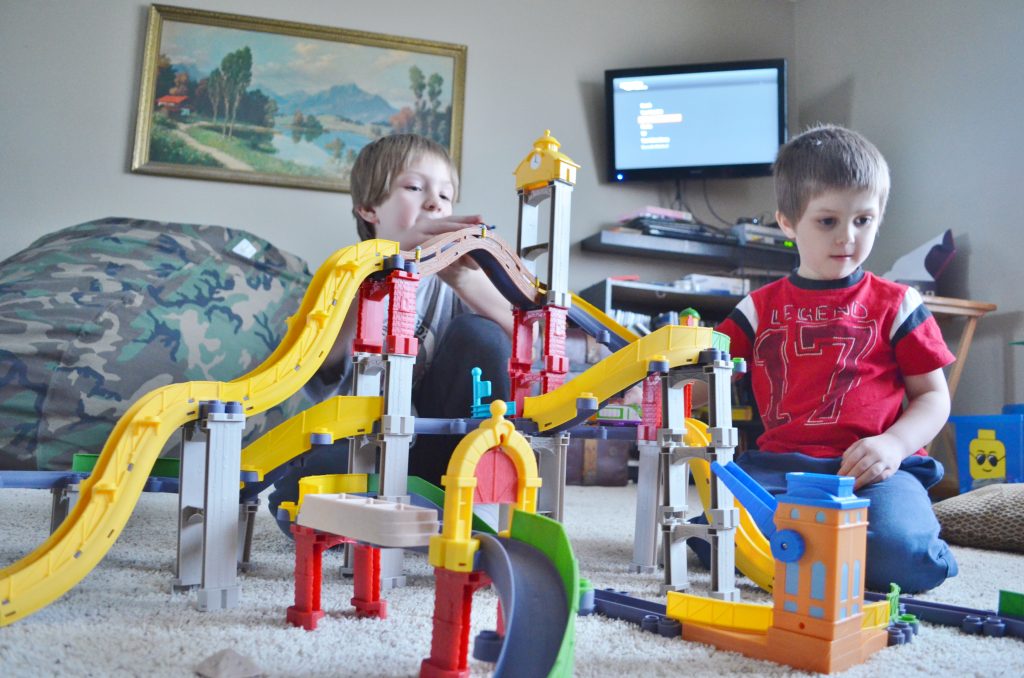 We were sent four different Chuggington Train sets which we built separately for fun, and then decided to combine them all together to make this one gigantic track set! You really have to check out the Megabuild website because there are some really sweet building instructions and tall track ideas! The ones I've seen at the conferences are at least three times taller than I am!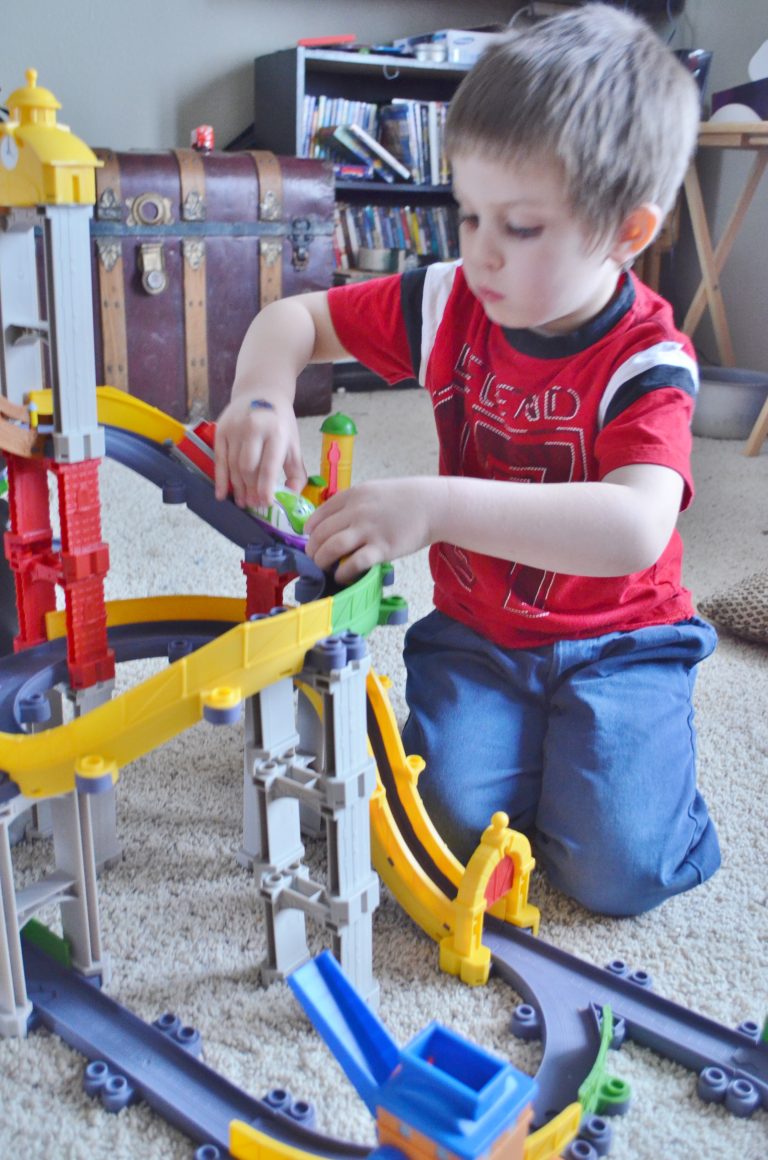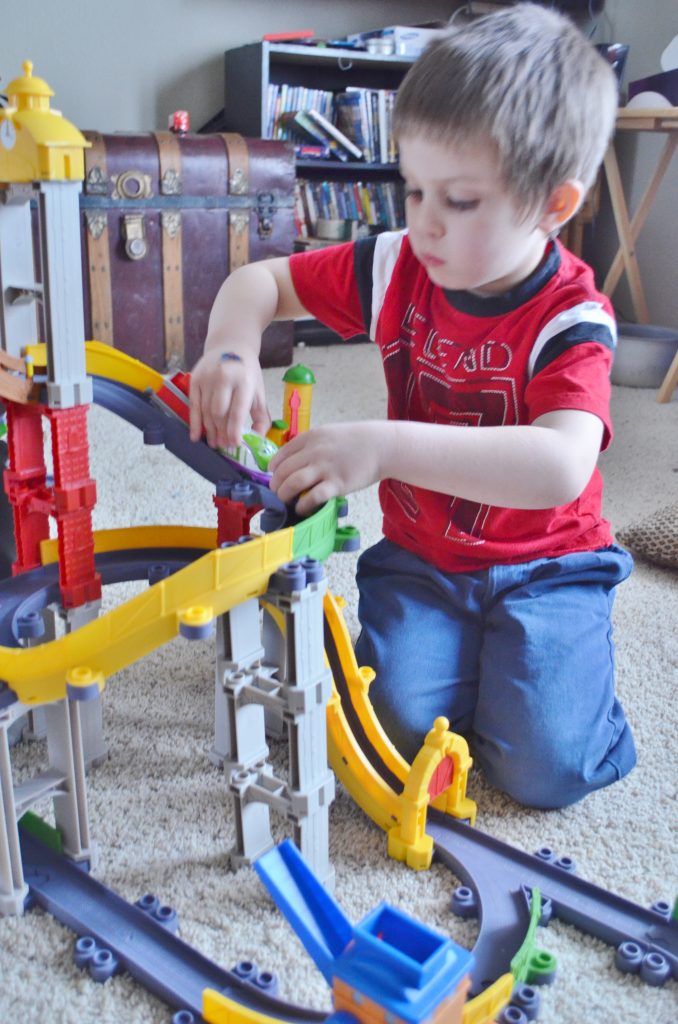 There are so many things that I love about these Chuggington train sets!! One is the way the pieces snap together. You press them together firmly and they don't come apart when the kids knock into them. Also, there are a lot of extra interactive features on the track like the swinging hinged doors, the lifting access gates, the popping rocks (you can see it in the photo below), etc.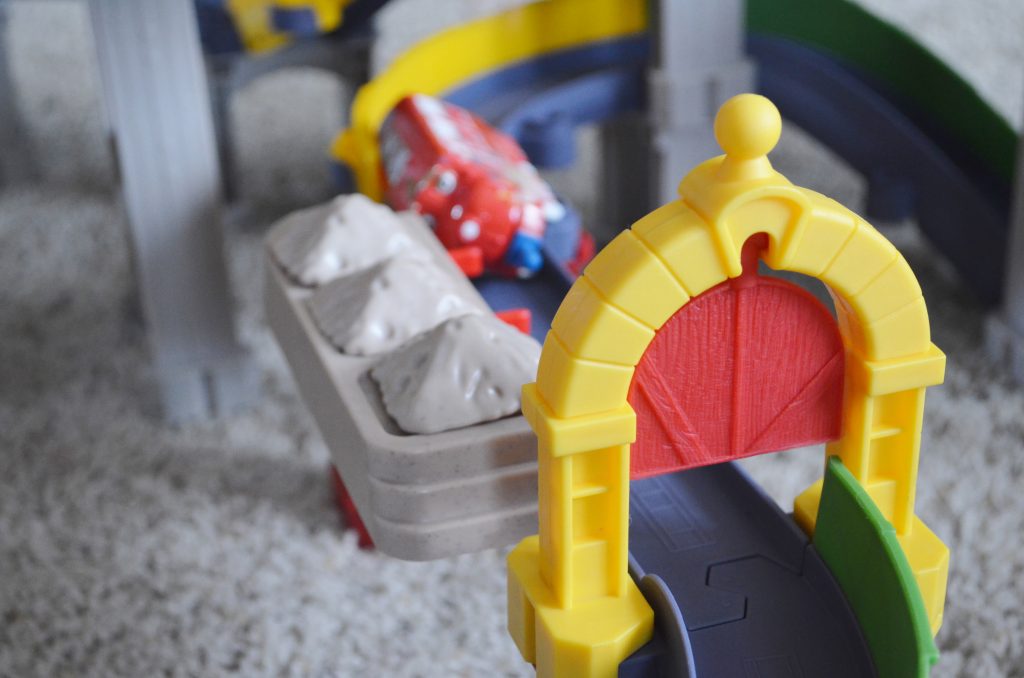 And of course probably the biggest "awesome" feature of these Chuggington tracks is that they connect to build different sets in many different ways! Not only can you build each set in different layouts but you can combine different sets to create completely new "towns" of tracks! There's so much versatility to re-create completely new scenes for your tracks it's just awesome! It's like setting up a brand new track every day when you switch it all around!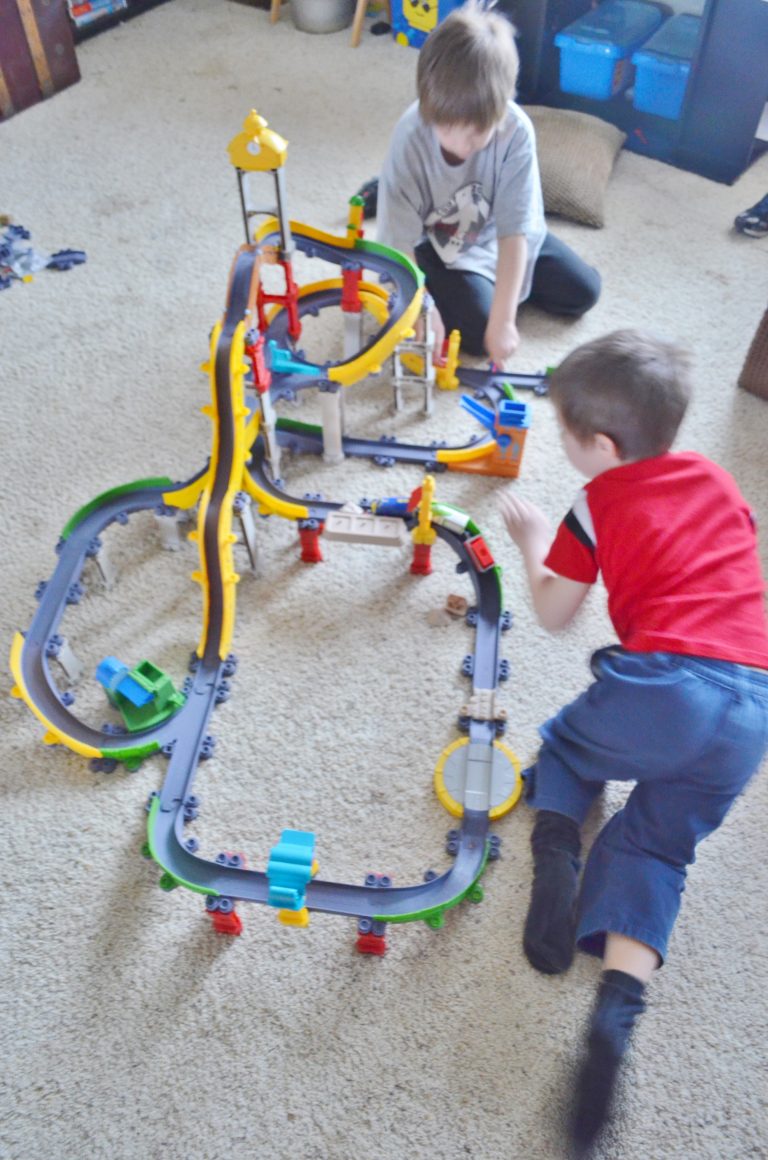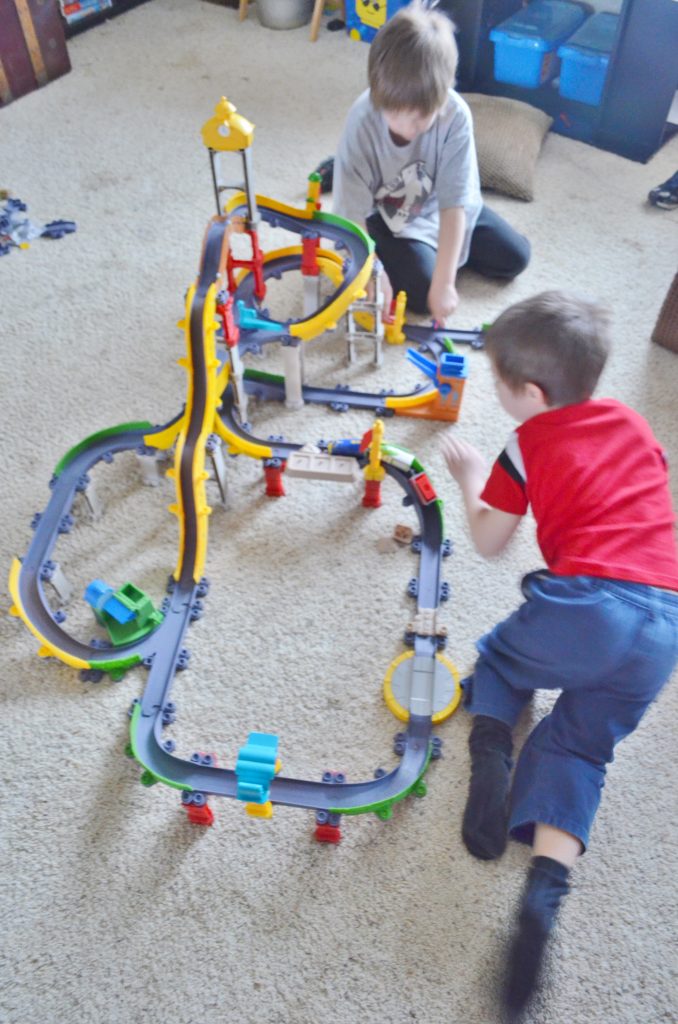 You can see how huge the track sets build up to be compared to my 7 & 4 year old! You'll definitely need some playing room on the floor if you're going to combine sets – unless you decide to build straight up that is and that is pretty cool as well! In case you're wondering this megabuild set that we created is called "New Adventures in Old Town", but on the Megabuild website there are tons of different instructions for various creations.
GIVEAWAY
CHOO CHOO! Thanks to TOMY for offering one of my readers than chance to win several of their own Chuggington train sets so that you can build your own Megabuild Junction at home!! To enter just fill out the Rafflecopter form below!
TOMY Giveaway Guidelines:
Each household is only eligible to win 3 TOMY products, via blog reviews and giveaways, each calendar year. Only one entrant per household per giveaway. If you have won the same prize on another blog, you will not be eligible to win it again. Winner is subject to eligibility verification. Open to US Residents only, NO P.O. Boxes please. Giveaway ends at midnight EST 4/24/14.