Incredibles 2 Press Conference: Q&A with Movie Director and Producers
This post may contain affiliate links, view our disclosure policy for details.
I was invited by Disney Pixar to attend the Incredibles 2 Press Conference Q&A with the Movie Director (Brad Bird) and Producers (Nicole Grindle and John Walker).
While visiting Pixar Animation Studios one of the (many!) exciting things on our itinerary was sitting in a press conference with the Incredibles 2 film producers and director. They were so much fun and it felt like we were sitting down with long time friends. It was amazing to get such a unique glimpse into the world of some of our favorite superheroes!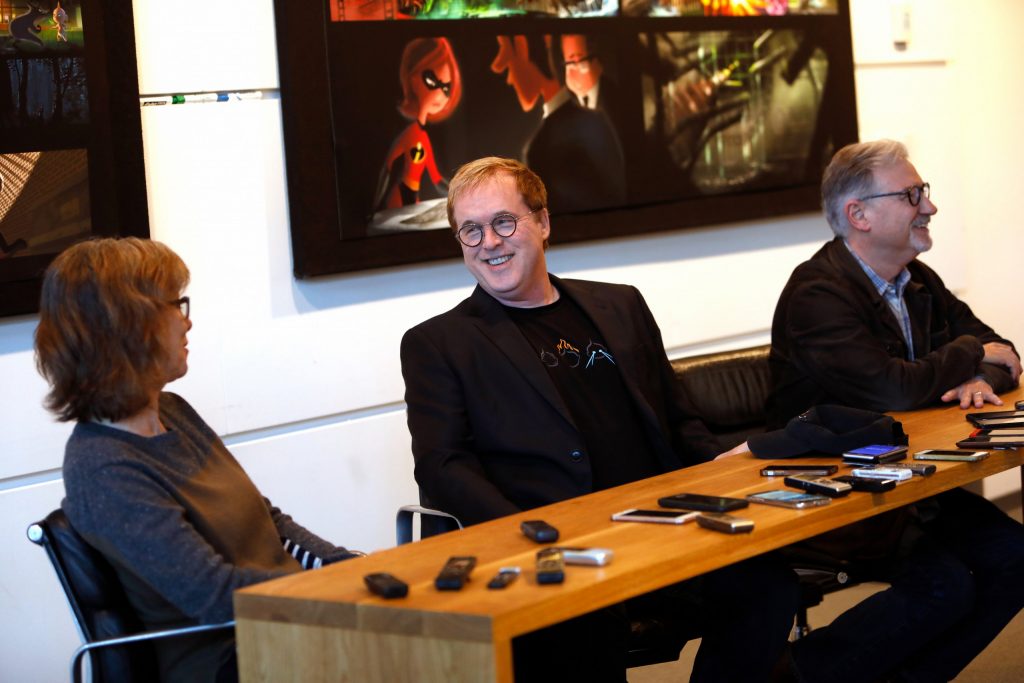 The BIG Question Answered!
Why did they wait SO long to make Incredibles 2?
This was the biggest opening question directed at Brad Bird and he said: "It was not intentional. It wasn't the greatest idea creatively after such a great film." They literally wrapped up the first film and simply just got busy making the next rounds of great Pixar animation films. It didn't cross their minds until just a few years ago when they were sitting down thinking how cool it would be to make a second film! Brad Bird said "To me, this film is what we were originally thinking."
The first Incredibles movie was literally on the cutting edge of what could be done with technology at the time. There was so much that the production team wanted to do but it just wasn't possible. So creating Incredibles 2 was like a dream come true for them in a technological aspect – they could do everything (and MORE!) that they had originally wanted to do for the first film!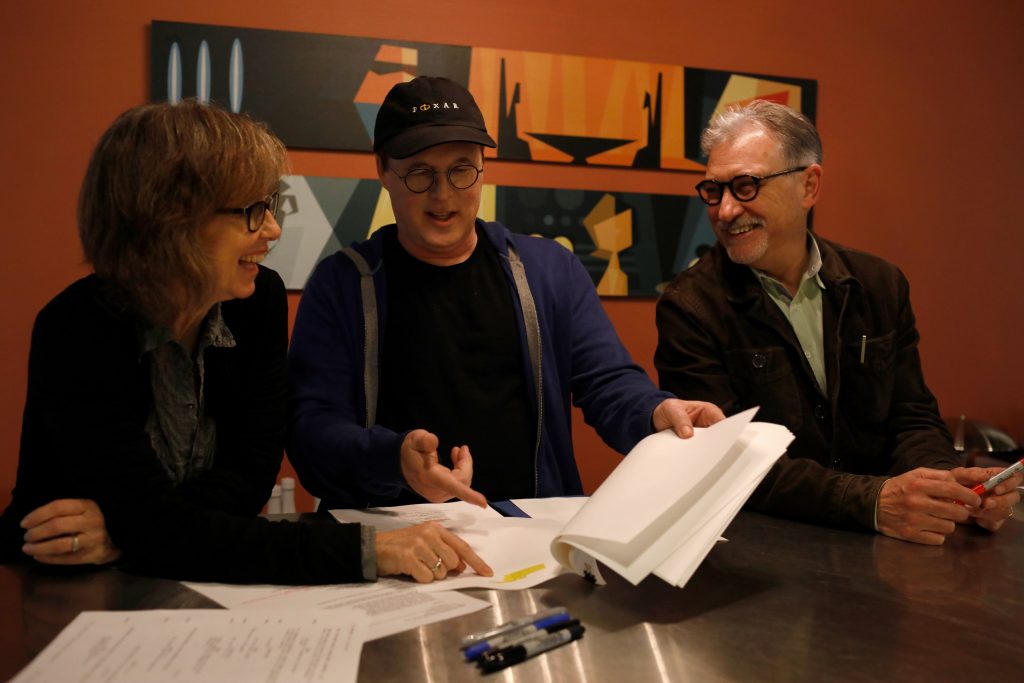 Why did the first Incredibles movie hit it off so big?
"Fourteen years ago the only two big superhero franchises at the time of the first Incredibles movie were Spiderman and X-Man. Now it seems like every six inches there's a superhero. It's much harder to do a unique superhero now. Especially even with TV shows coming up with new powers each week." -Brad Bird
What makes Incredibles 2 unique?
"Incredibles 2 is unique because it's about a family. We can all relate because we have all been kids at one time and many of us have kids." -Brad Bird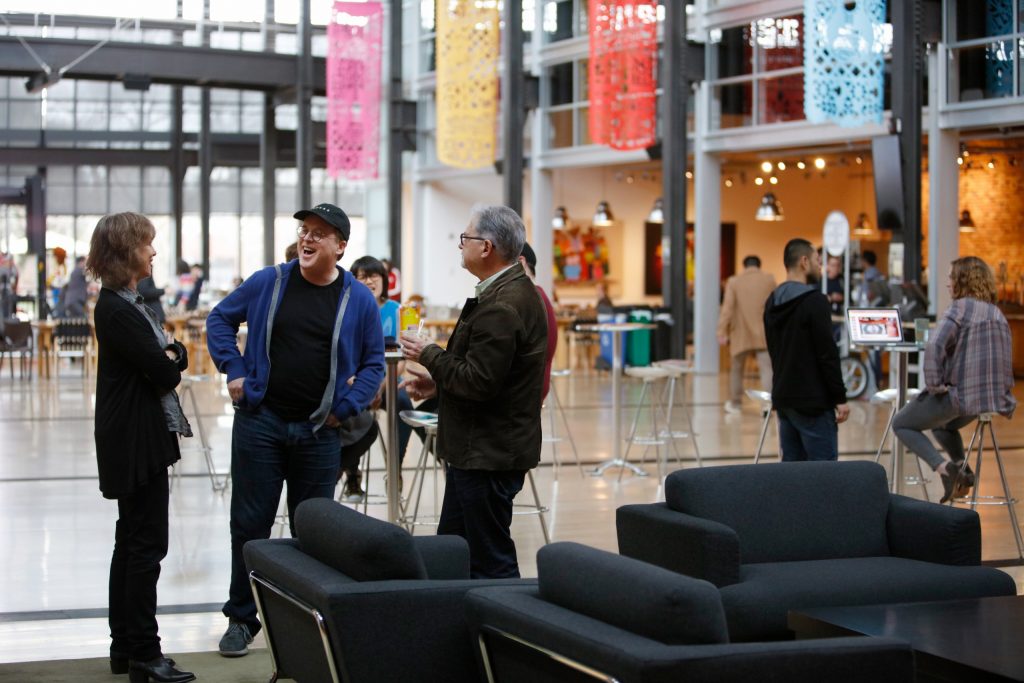 Favorite Characters of the Producers:
Nicole Grindle's favorite character:
"I really love Voyd who is played by Sophia Bush. She sees Helen (Parr) as a mentor. Although I always felt that Jack Jack is a representation of all babies."
John Walker's favorite character:
"As a new grandpa I love Jack Jack. I can relate to what my daughter is going through with a crazy baby."
Brad Bird's favorite character:
"At any given moment I love any part of the movie. Especially the action scenes. Bob is getting his self-esteem cut a little – something funny to poke a hole a men always feeling like they are the ones best for the job. It's deep in our DNA. Violet is the perfect cynical teenager. And Frozone is an automatic shot of energy!"
BEST QUOTE of the Press Conference?:
When asked what his goal was for the Incredibles 2 film, Brad Bird said:
"I hope people consumer huge amounts of popcorn and just enjoy! I want it to entertain the crap out of people!"
More About Nicole Grindle:
Nicole Grindle has also worked on The Incredibles, Inside Out, Monsters University, and Toy Story 3. She says the secret to Pixar's success is "a combination of new talent, original genius talent, and new technology".
More About John Walker:
John Walker has also worked on Tomorrowland, The Incredibles, Osmosis Jones and The Iron Giant. He feels like "the level of artistry is just off the charts" when referring to Pixar employees.
More About Brad Bird:
Brad Bird has also worked on The Incredibles, Ratatouille, The Iron Giant, Tomorrowland, Monsters University, Brave, Toy Story 3, Inside Out, Up, The Simpsons TV Series, King of the Hill TV Series, and The Critic TV series.
FREE Printable Incredible Memory Card Game: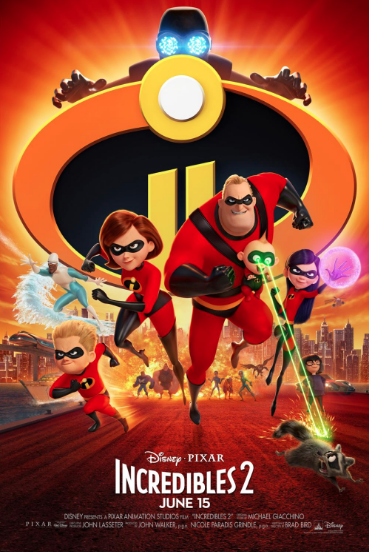 (PST – NO SPOILERS but my FAVORITE scene is with Jack Jack and the raccoon! You'll have to watch the film to know what I mean!)
ABOUT THE MOVIE:

In INCREDIBLES 2, Helen (voice of Holly Hunter) is called on to lead a campaign to bring Supers back, while Bob (voice of Craig T. Nelson) navigates the day-to-day heroics of "normal" life at home with Violet (voice of Sarah Vowell), Dash (voice of Huck Milner) and baby Jack-Jack—whose super powers are about to be discovered. Their mission is derailed, however, when a new villain emerges with a brilliant and dangerous plot that threatens everything. But the Parrs don't shy away from a challenge, especially with Frozone (voice of Samuel L. Jackson) by their side. That's what makes this family so Incredible.
The Incredibles 2 Trailer:
The movie comes out on June 15th and I'll be one of the first ones to the theater! We have a family movie night planned! Here's the Incredibles 2 Official trailer:
Follow Incredibles 2 on Facebook, check their website, or follow Disney/Pixar on Twitter and Instagram!
Other Disney Pixar Incredibles 2 Adventures: