K'NEX Super Mario Bowser's Castle Building Set Review
This post may contain affiliate links, view our disclosure policy for details.
Disclosure: I received the below product to use for this review. All opinions are my own.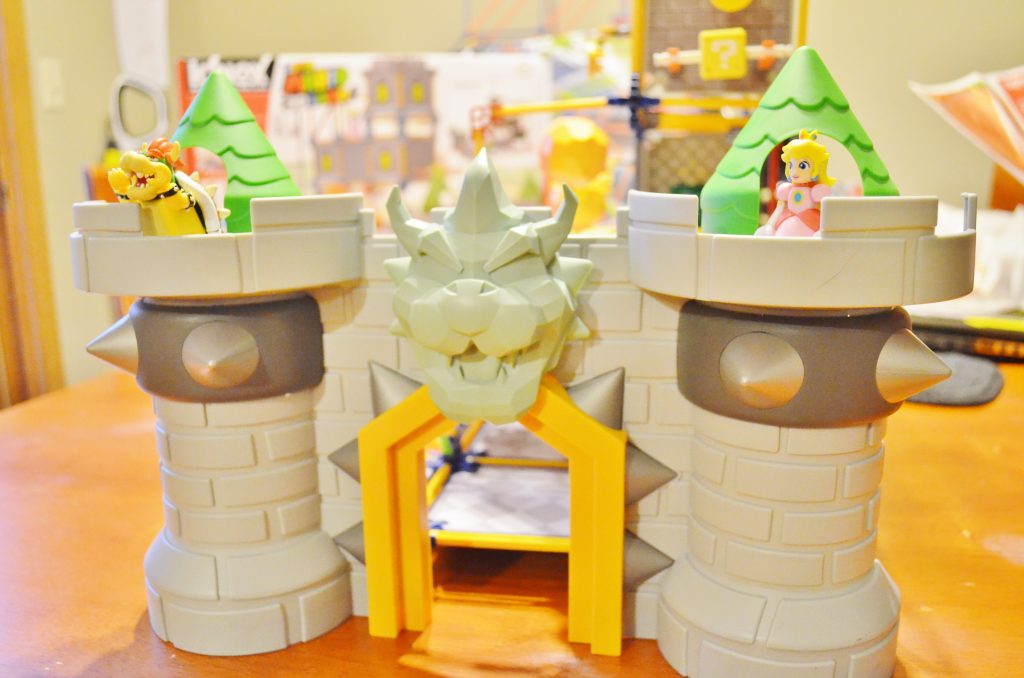 This Super Mario Bowser's Castle Building set has to be one of my favorite K'NEX sets! My boys are just nuts about Mario and to be honest I grew up pretty exclusively playing Mario and Super Mario Nintendo games we we all just had a great time building this K'NEX set together! It was VERY easy to follow the directions and there were plenty of things that we could do together as a family. I love this giant castle front for the set! Everything comes in a nice carry box too.

DARE to enter Bowser's Castle! SAVE Princess Peach!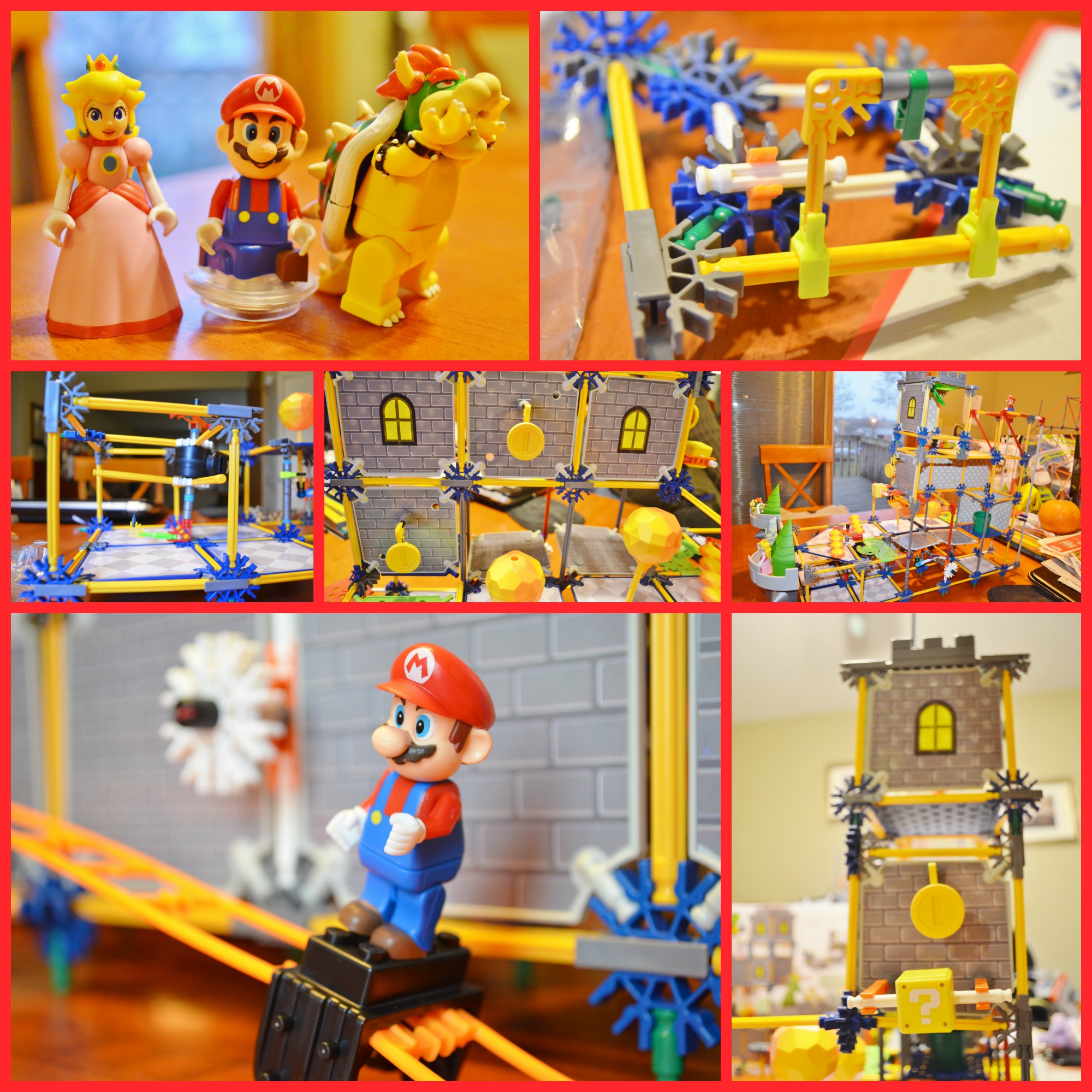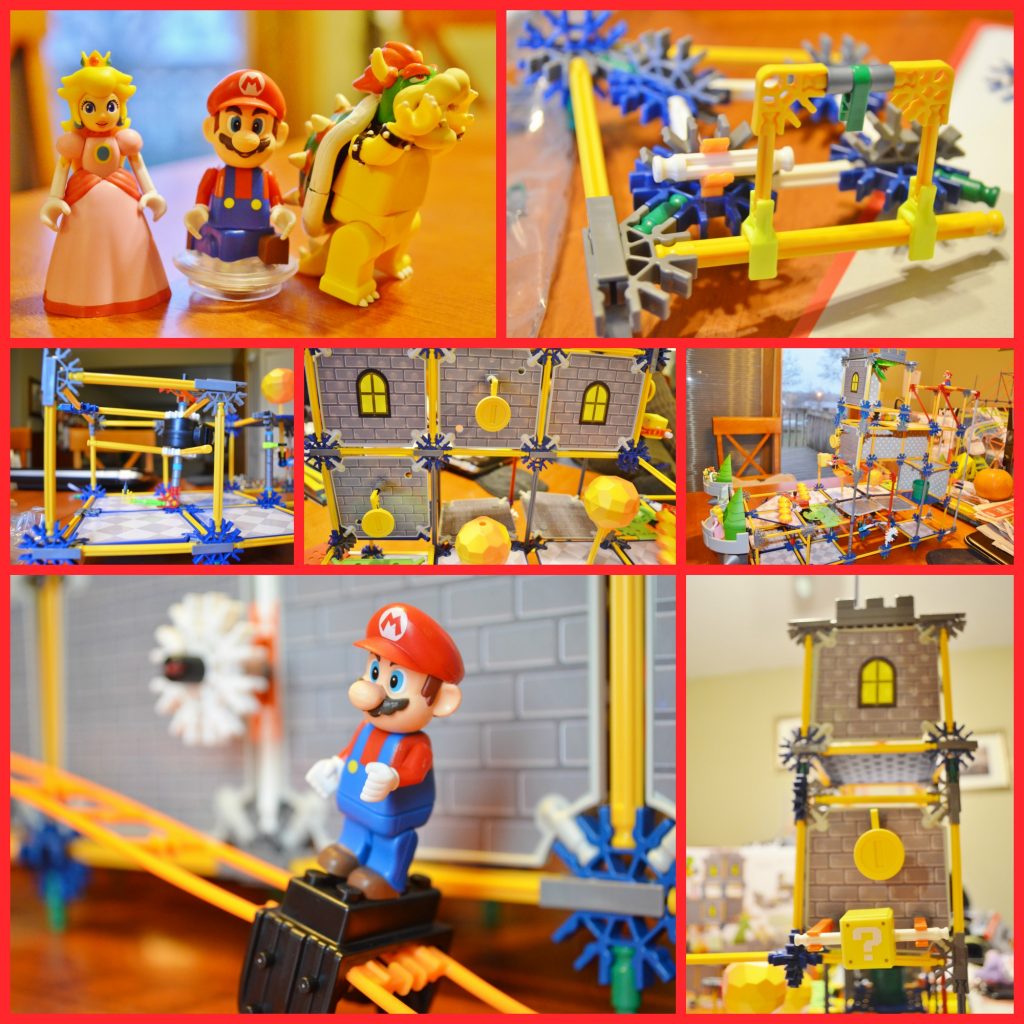 This is a pretty detailed set and a great visual of Bowser's castle. Not to mention it's really interactive too! There is a motorized "flame" that Mario has to jump over, platforms that rock back and forth, tunnels to go down, a slider coaster that Mario stands on, the famous Question Mark bonus boxes and even hanging coins everywhere! This set is very well done and features all the special "extras" that the Mario games are known for. It even has a place at the top of the castle for Mario to jump and flip the flag up!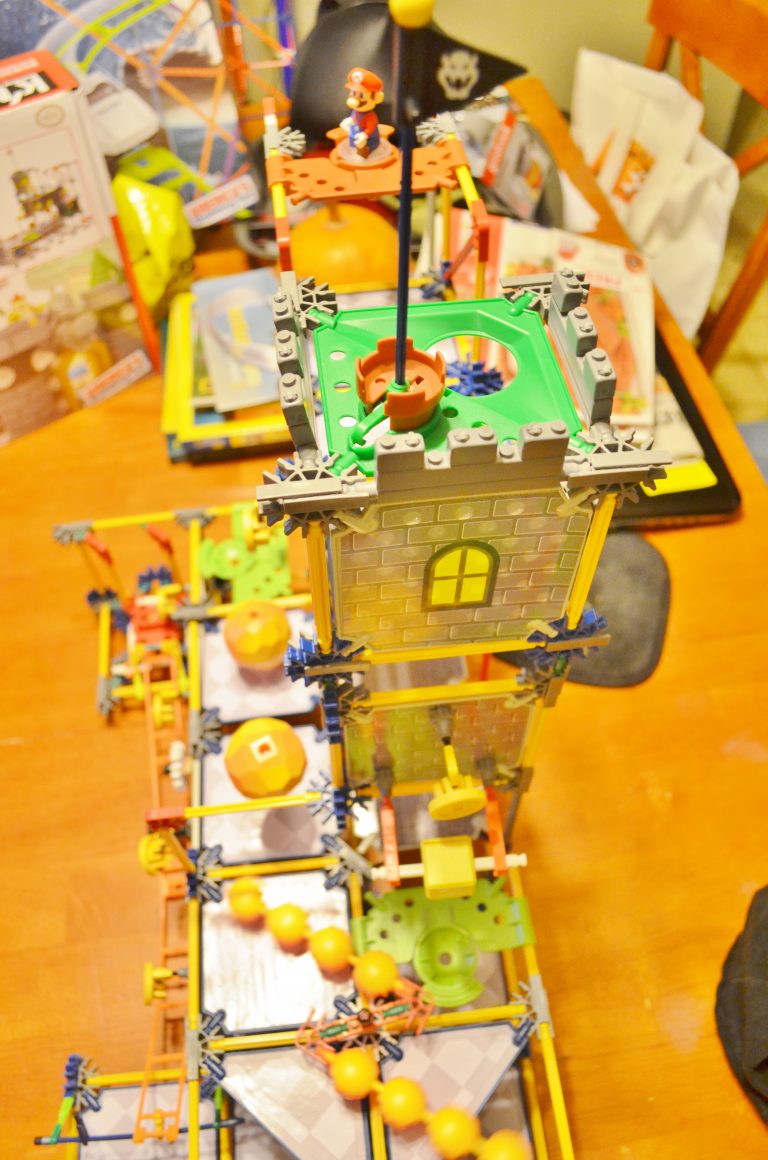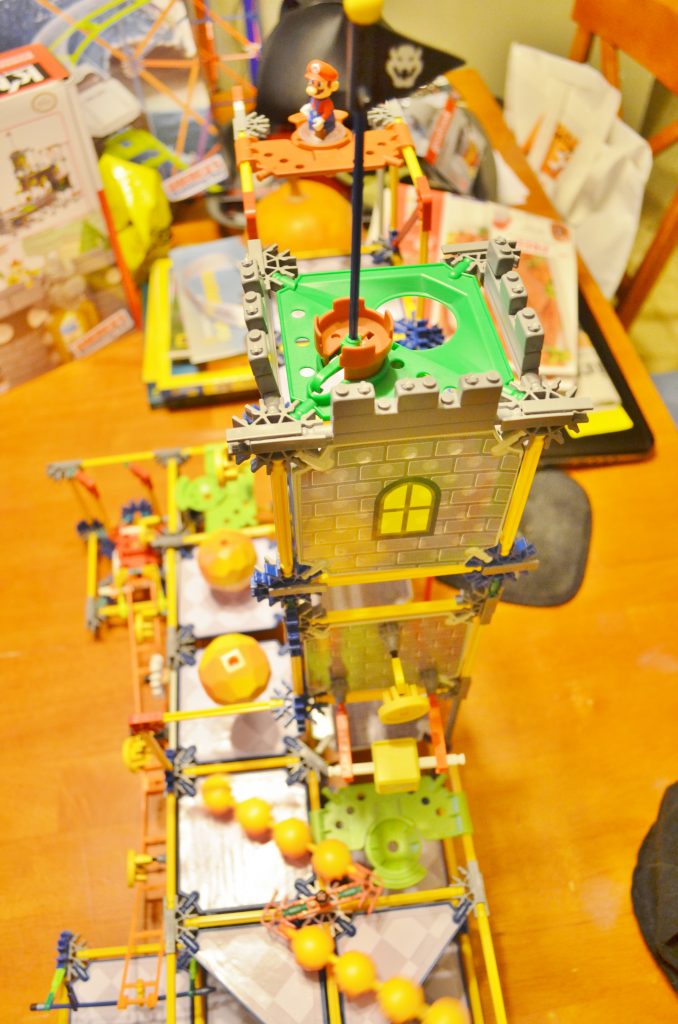 As you can see this is a pretty extensive building set and takes up quite a bit of room! It includes 700 pieces and has several "floors" built onto Bowser's castle – each of which have their own interactive features! All of the floors and walls come complete with the necessary stickers to attach as well.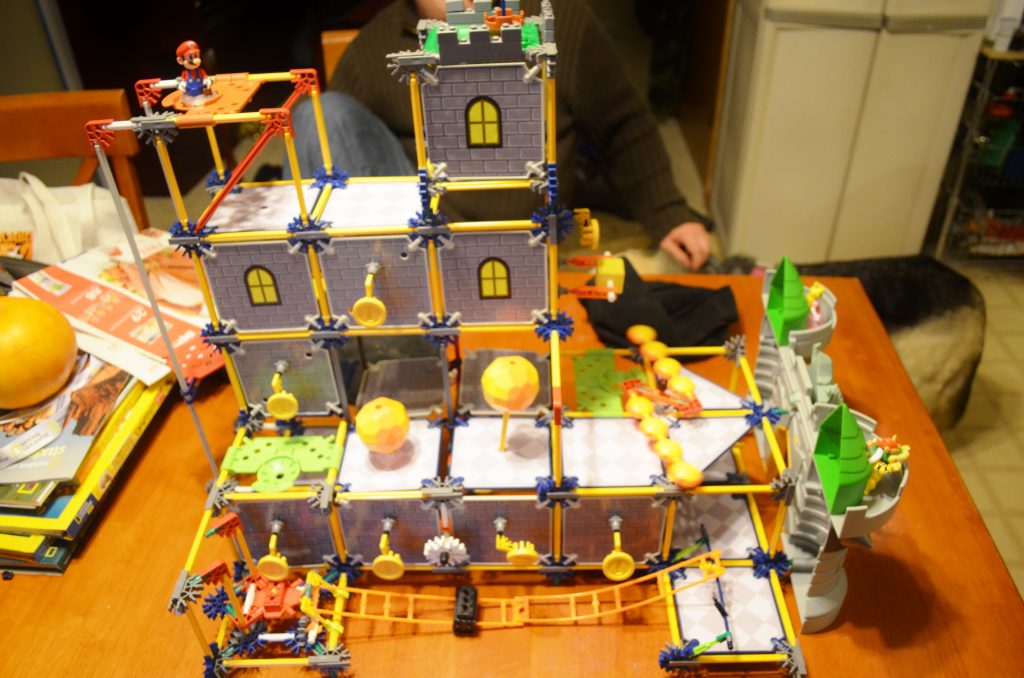 This is certainly not a set to build then tear down right away! We have ours set up in the basement for continual play. I LOVE that this isn't "just" a building set, I love that there are so many interactive features with this! The pieces work perfectly and each interactive feature is flawless – we found no "issues" or hitches along the way.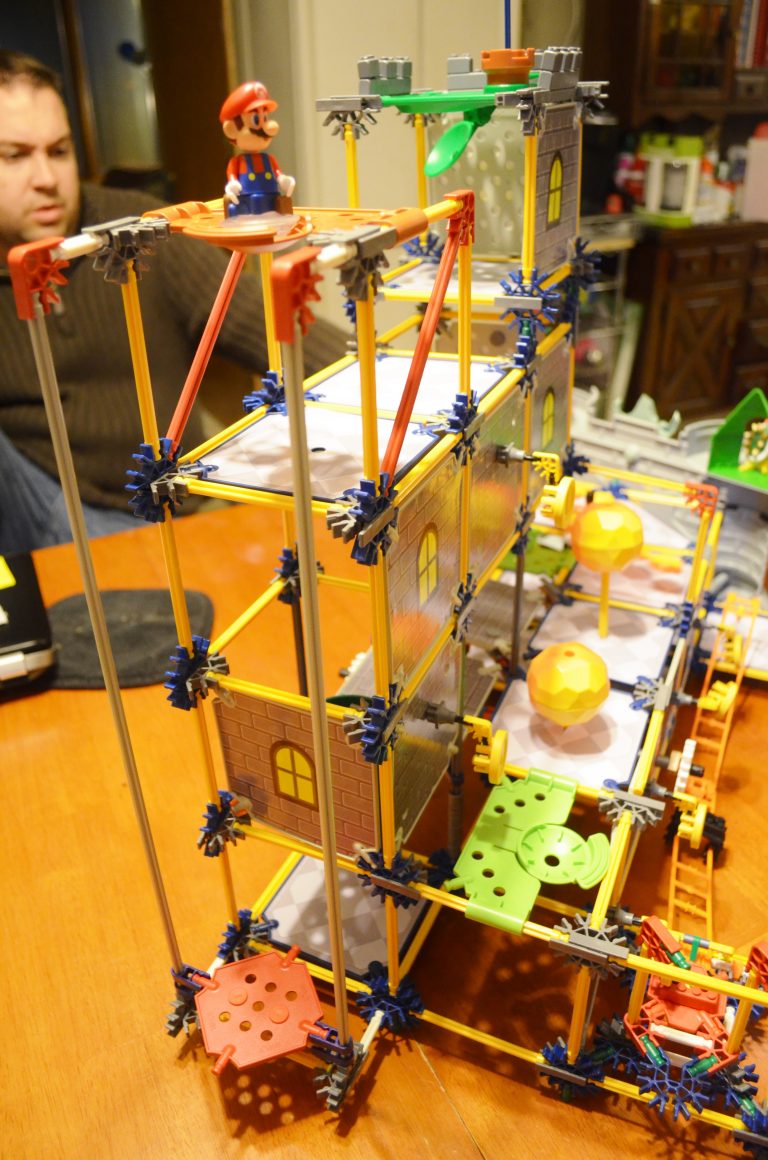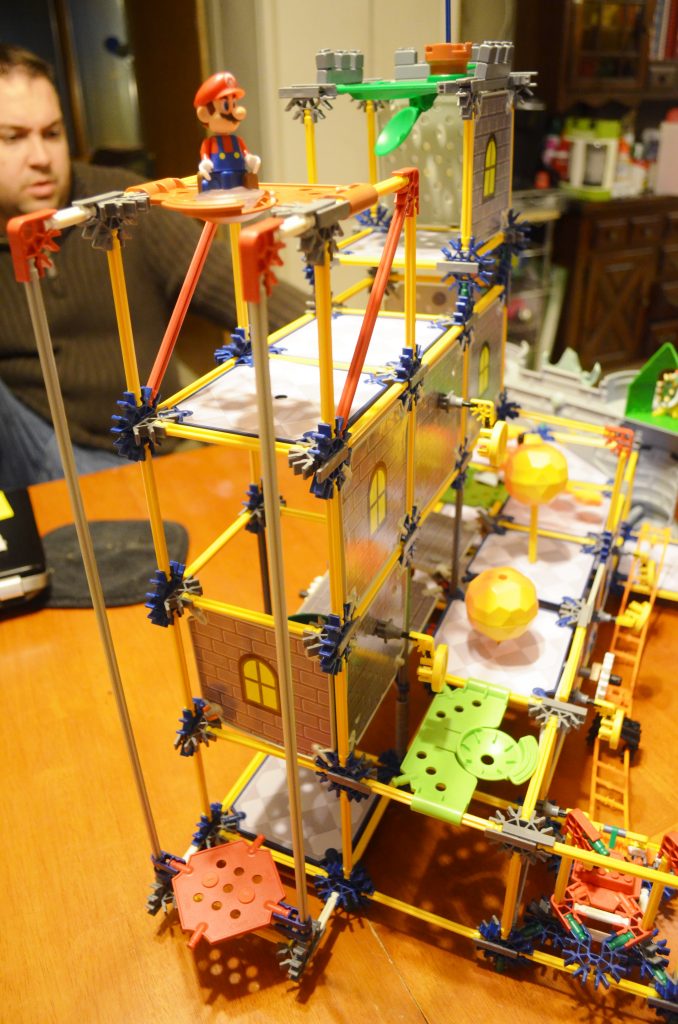 In the picture above you can see the large yellowish fire balls which are attached onto moveable platforms. You can also see the sliding coaster on the far right.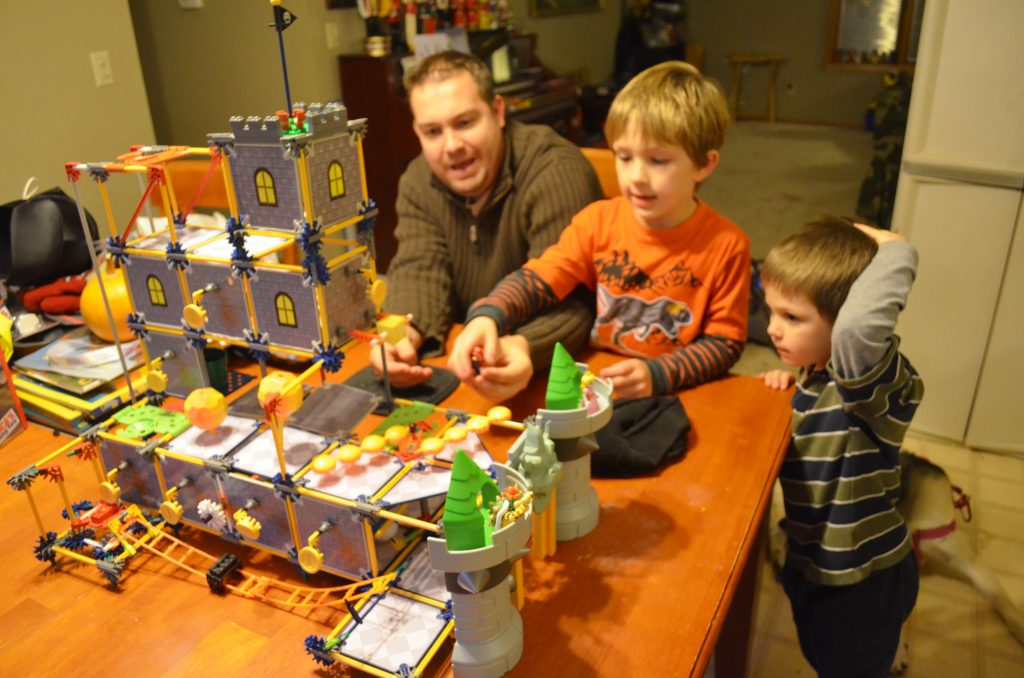 And if you couldn't tell this takes up about half of my dining room table! It's a LOT of fun to build and is a great gift for a Mario and K'NEX lover! You can find this set and more K'NEX Building sets at Toys R Us.