IDo3D Art Set Review – Holiday STEM Gift Guide
This post may contain affiliate links, view our disclosure policy for details.
Disclosure: I received this sample for our STEM Holiday Gift Guide. All opinions are my own.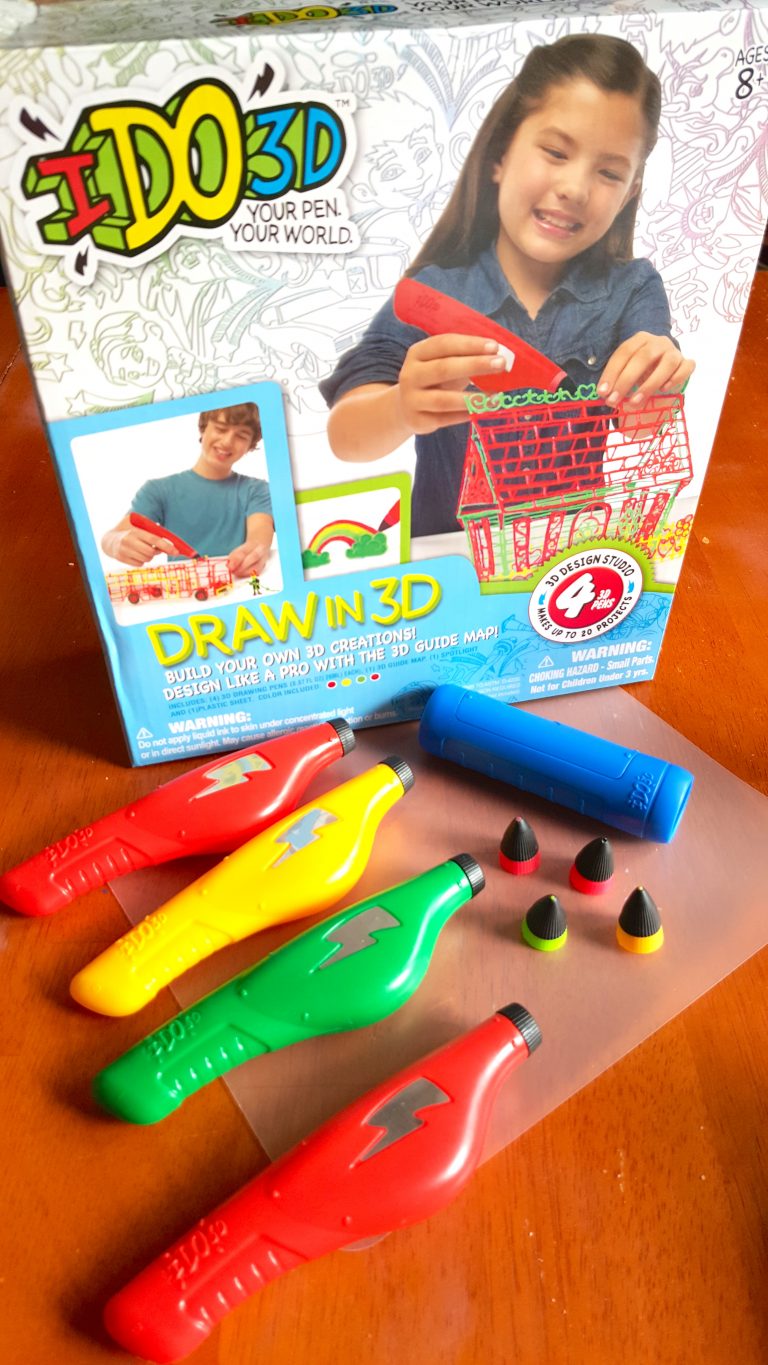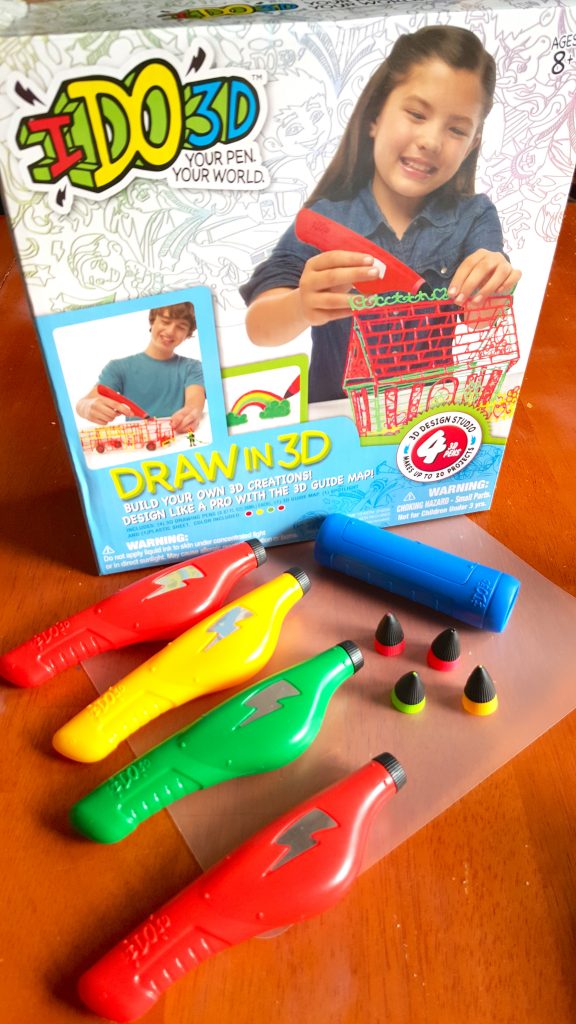 I was really eager to get my hands on this IDo3D art kit as part of our Holiday STEM Gift Guide! I have one son very interested in 3D printing and another who is very artsy and creative so I thought this might make a great STEM gift! It's made by RedwoodVentures and is not only enticing but there are several different project kits available for different interests and price ranges! Let me start by clarifying (as I had difficulty grasping it when I searched online) – this is NOT a 3D Printing Pen – it's a 3D Art kit! (think more along the lines of a stiff positionable puffy paint type art). It's much safer and there's no heating element involved.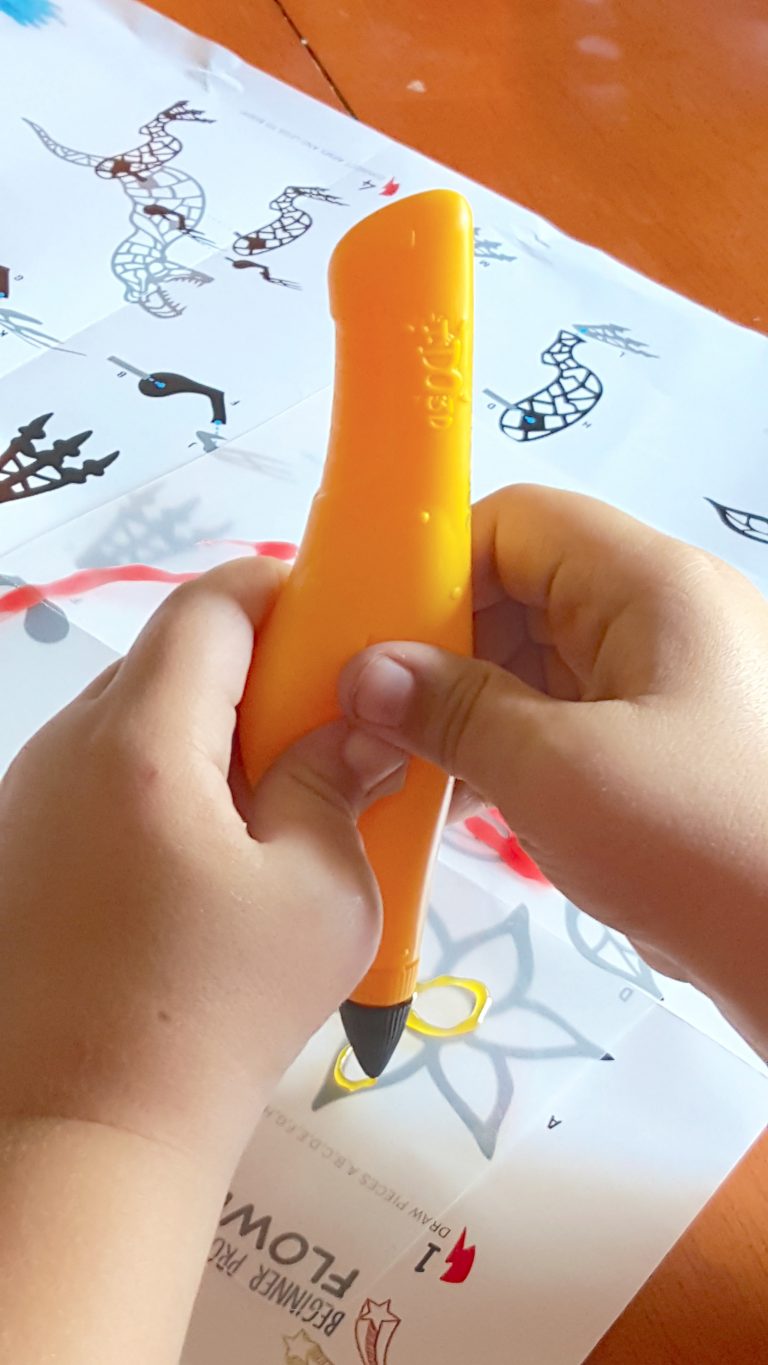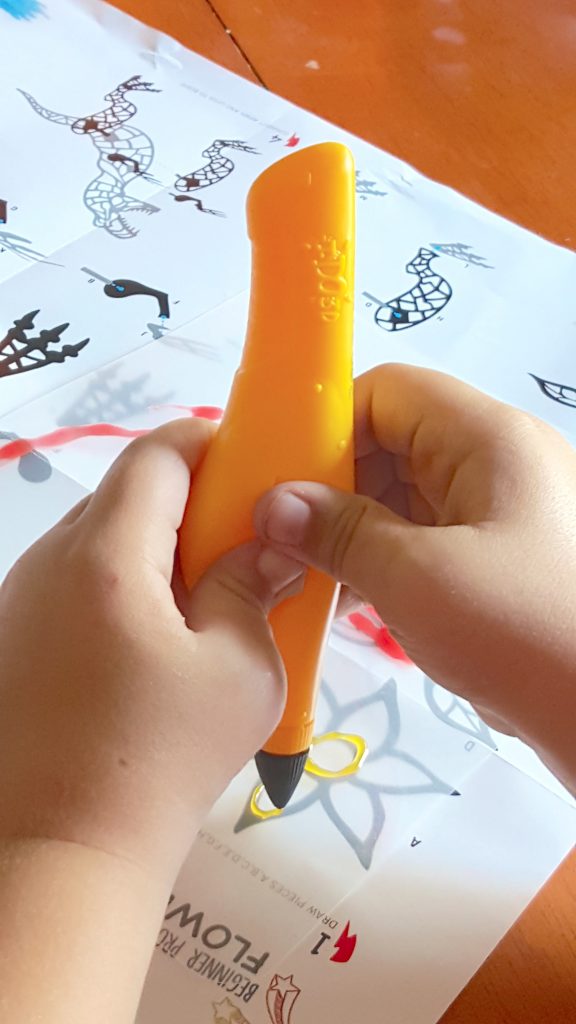 This particular "Draw in 3D" set came with 4 colored "pens", 4 tips for the "pens", a mat to work on and a "drying" flashlight. It also included a great guide to get started for kids who aren't sure what to create. My son decided to start with the flower. We placed the clear mat to work on over the flower parts, placed the tip onto the yellow paint, and he literally squeezed out the paint from the "pen" tracing the design.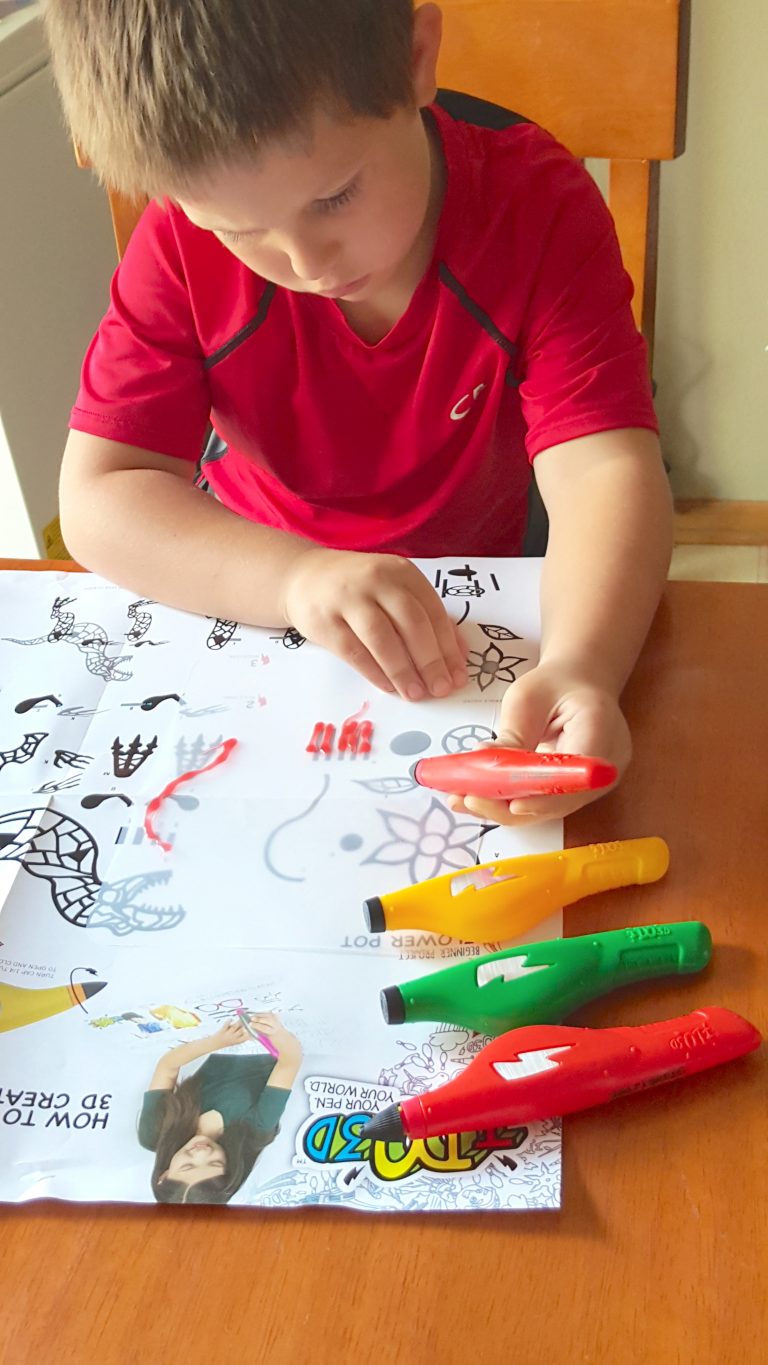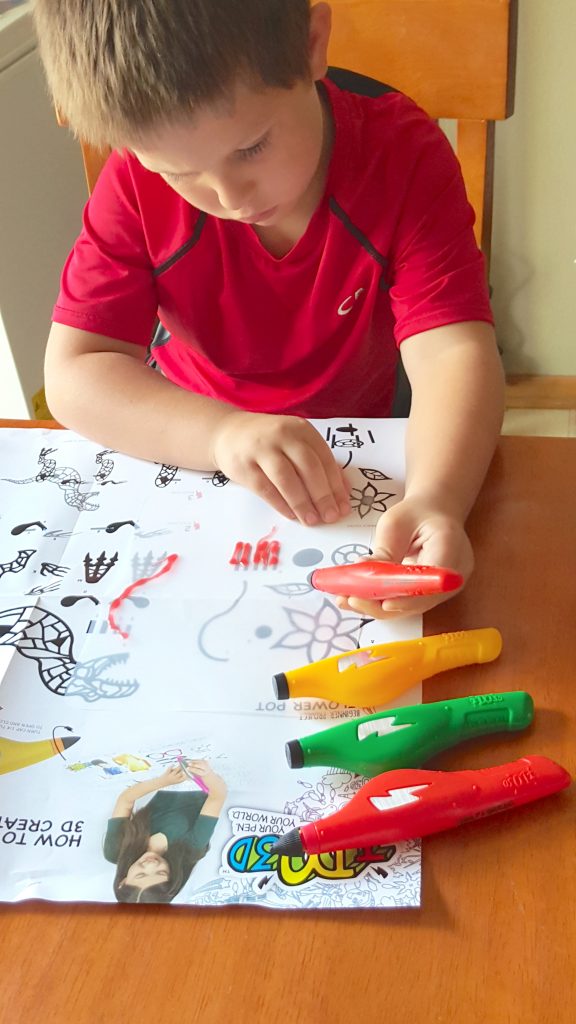 If you've never worked with a 3D creation it can certainly be difficult to grasp the concept of how to move from 2 dimensional art to 3 dimensional – especially for kids! The guide sheet was perfect and showed my son exactly what to "draw" with his pen – he simply traced and chose the colors!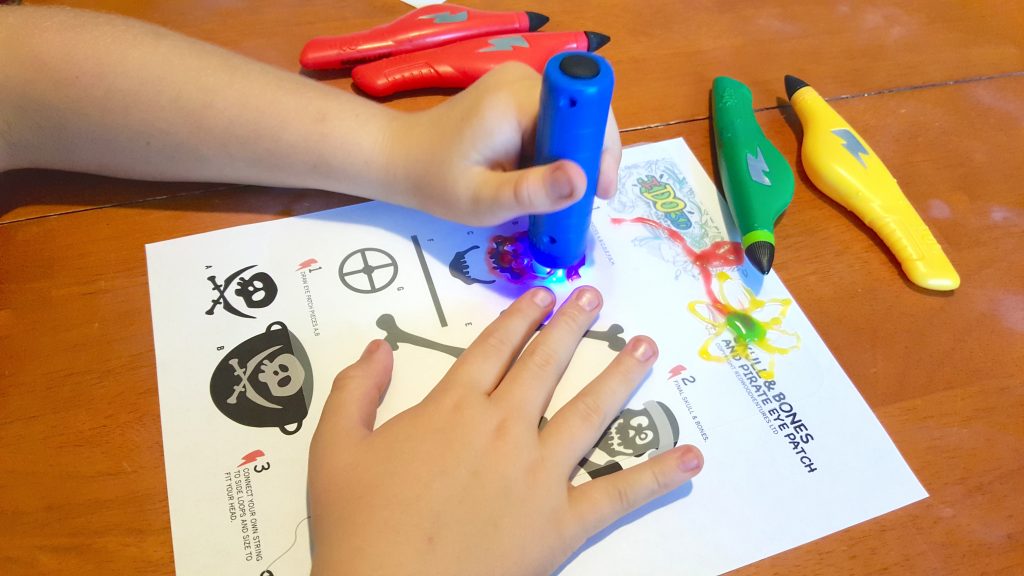 My oldest son chose to try creating the skull bones artwork that we printed online for him from IDo3D. Once you've "drawn" your creation with the painting pens you need to use the included flashlight to dry your paint. It doesn't take long to dry if the paint is thin but if your kid's have made it nice and extra thick like some of our creations I highly recommend having an adult help and letting the creation sit there to dry for some time before trying to remove it. If you try to peel the creation up too early it is quite sticky and difficult to get the sticky feeling off of your hands!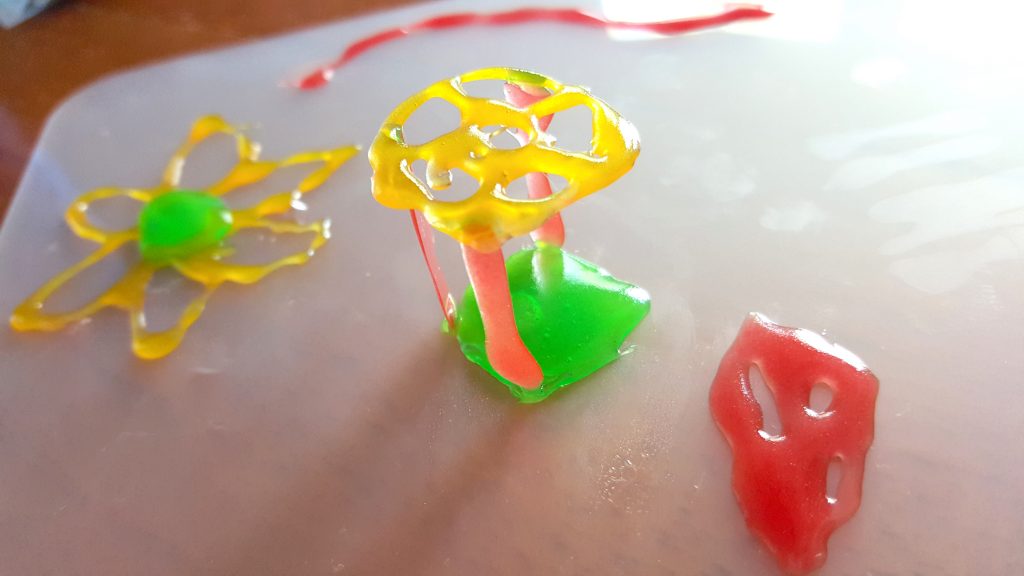 Once you peel your pieces off the mat you can simply use a dab of paint to make it all stick together. Above my son built a flower stand!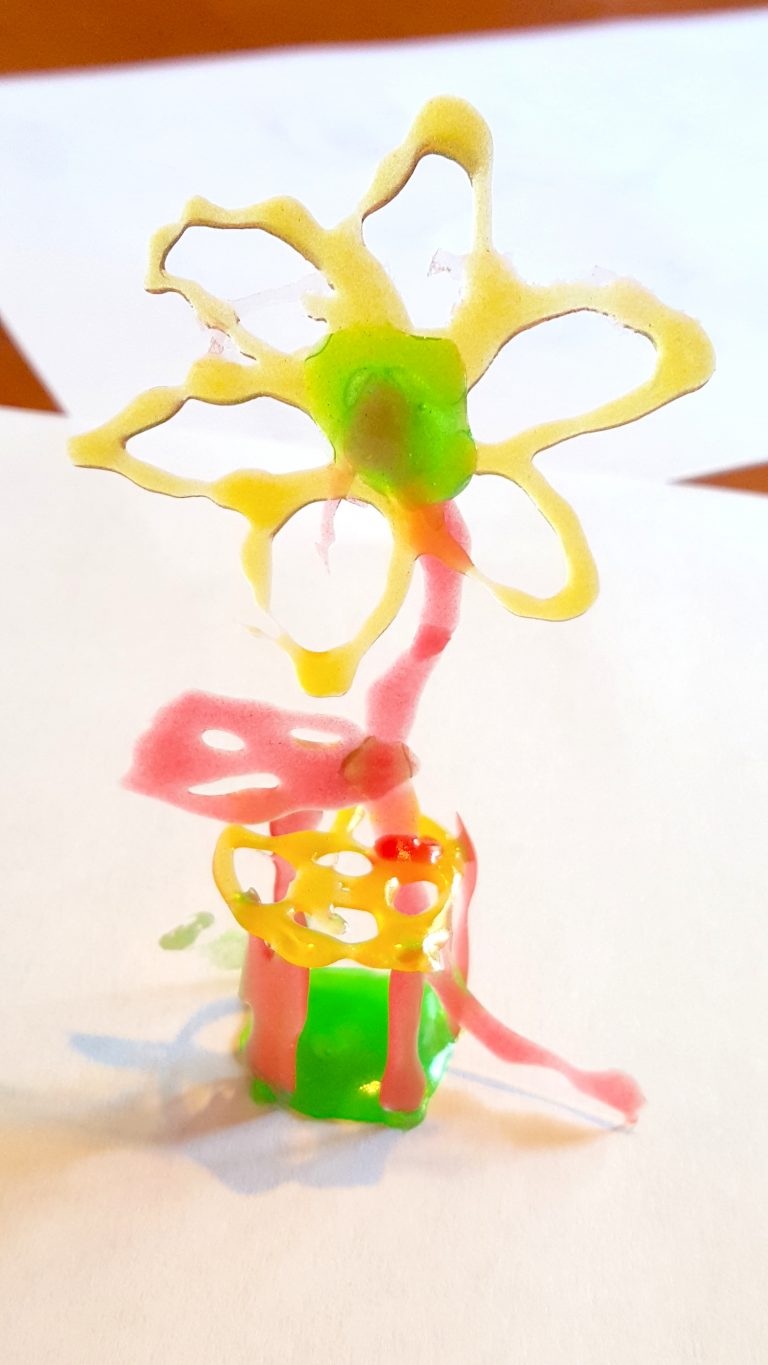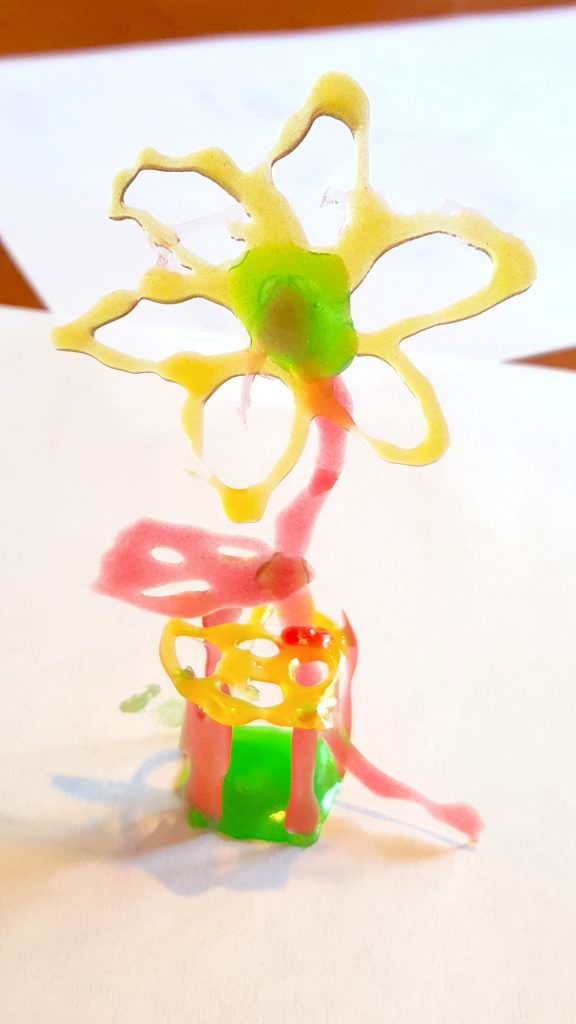 TA-DA! This was made by my 6 year old. I'm not going to lie – it takes a little work and finesse but my son really enjoyed the whole process. He did need quite a bit of my help for the drying and putting together process and he probably would need to use guided projects as well.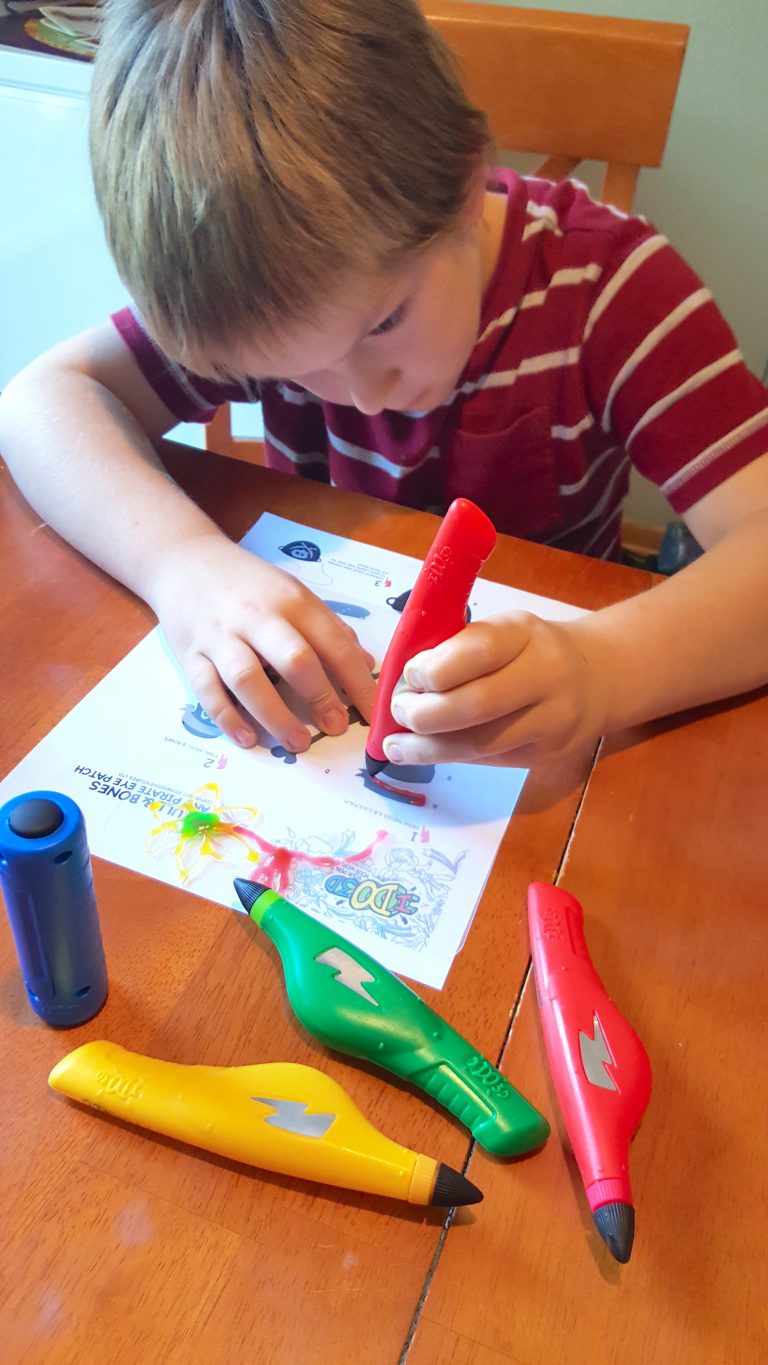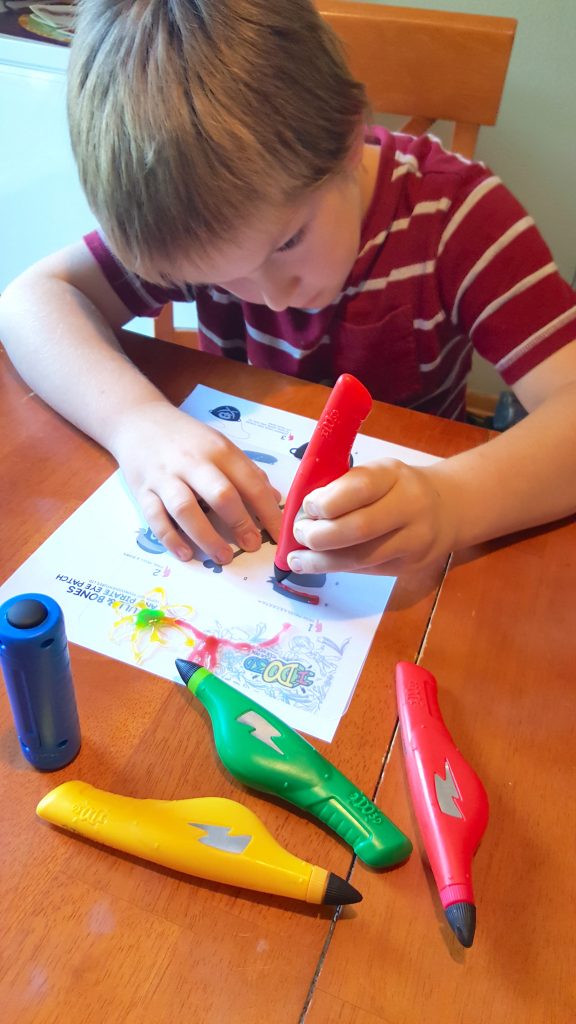 My 8 year old son on the other hand didn't want any help but his skull bones took so long to dry I ended up helping him out.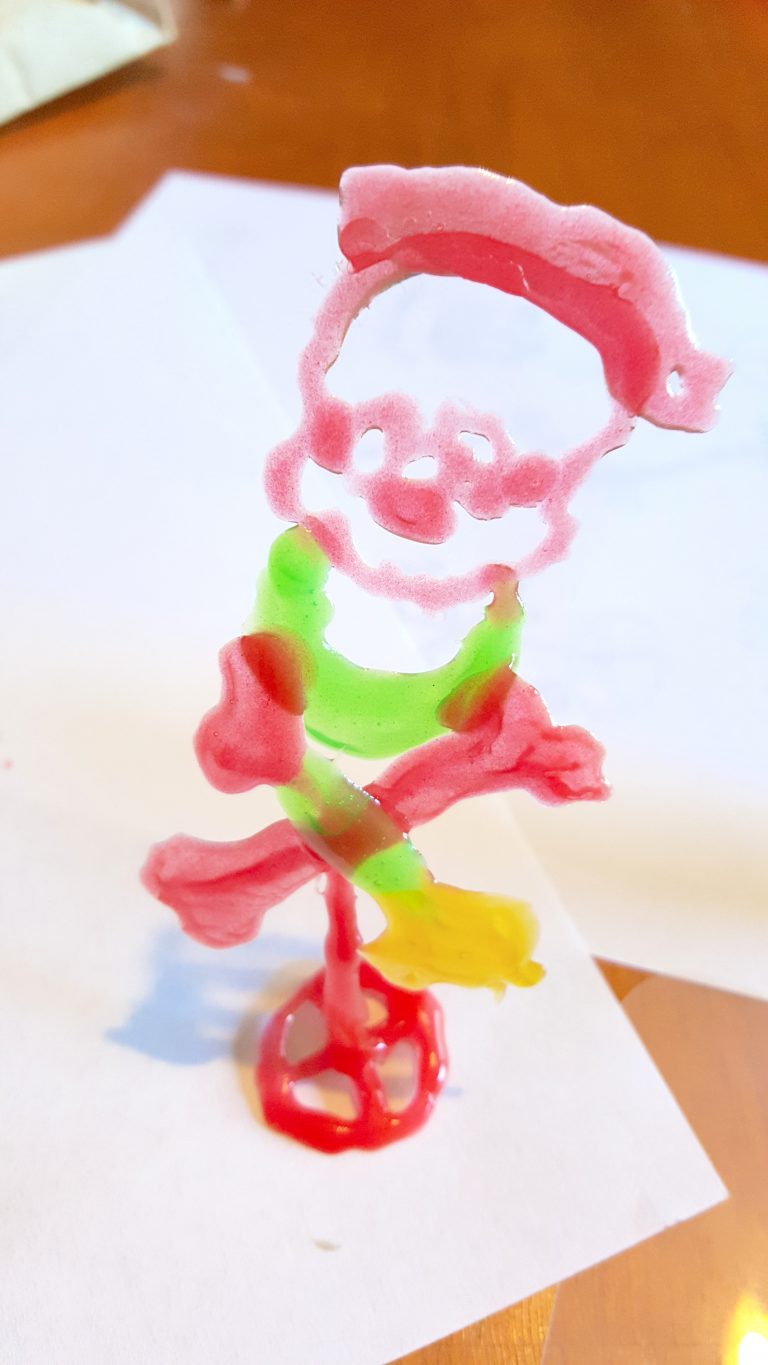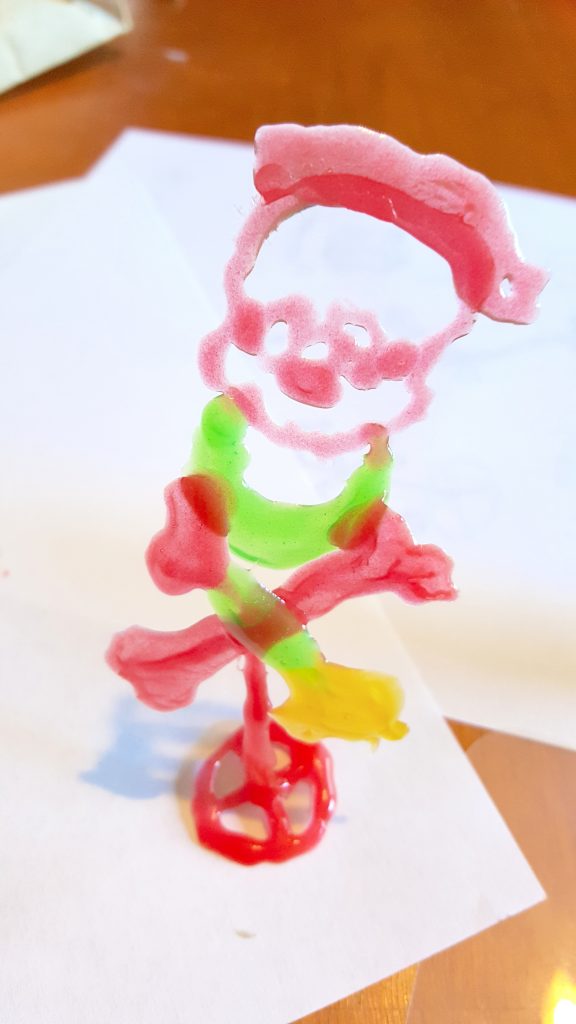 The kit said it can make up to about 20 different things but we haven't used all of the paint so I'm not sure how far it will go!
Overall we were pretty happy with the set. It's a really neat idea to design something in a true 3D format with "paint" although it may take a design or two to get the hang of it for some kids. From what I can tell there are NO 3D paint pen refills so this is a true craft kit where once you use it it's gone. I'd love to see some refill pens available. I also like that there are projects you can choose to print online for new designs. We had some problems with the mat staying too sticky so we just switched to wax paper. Both of my boys have really seemed to enjoy the art kit though so I think it's a great STEM activity for your kids to show off their creativity!
Check out more kits & information at IDo3DArt.com!