New Box in a Box Family Game: Ice Cool Board Game by Brain Games
This post may contain affiliate links, view our disclosure policy for details.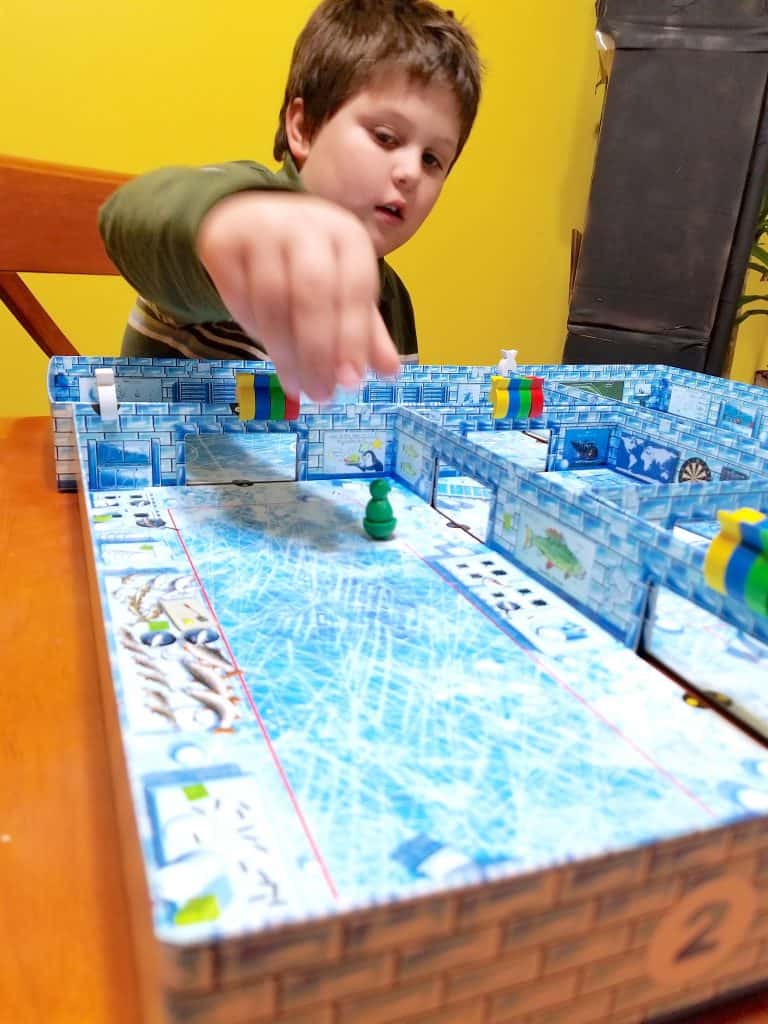 At ChiTAG this year we met the folks at Brain Games who showed us their Ice Cool Game. They were also kind enough to send us home with a game to review! I had my boys with me at the fair and once they saw that you literally play the game by flicking penguins around – Ice Cool immediately moved to the top of their holiday wish list! They were hooked!
The game is based around a rounded set of penguins who decided to skip school and catch fish! Naughty penguins! The game is focused on ages 6+ for 2-4 players and takes around a half hour to play. Kids love it because they can flick the heck of their penguins. Adults love it because you can also incorporate strategic moves and tricks into the play! Because the penguins are rounded on the bottom they can spin and swirl around which throws an unexpected change into the play!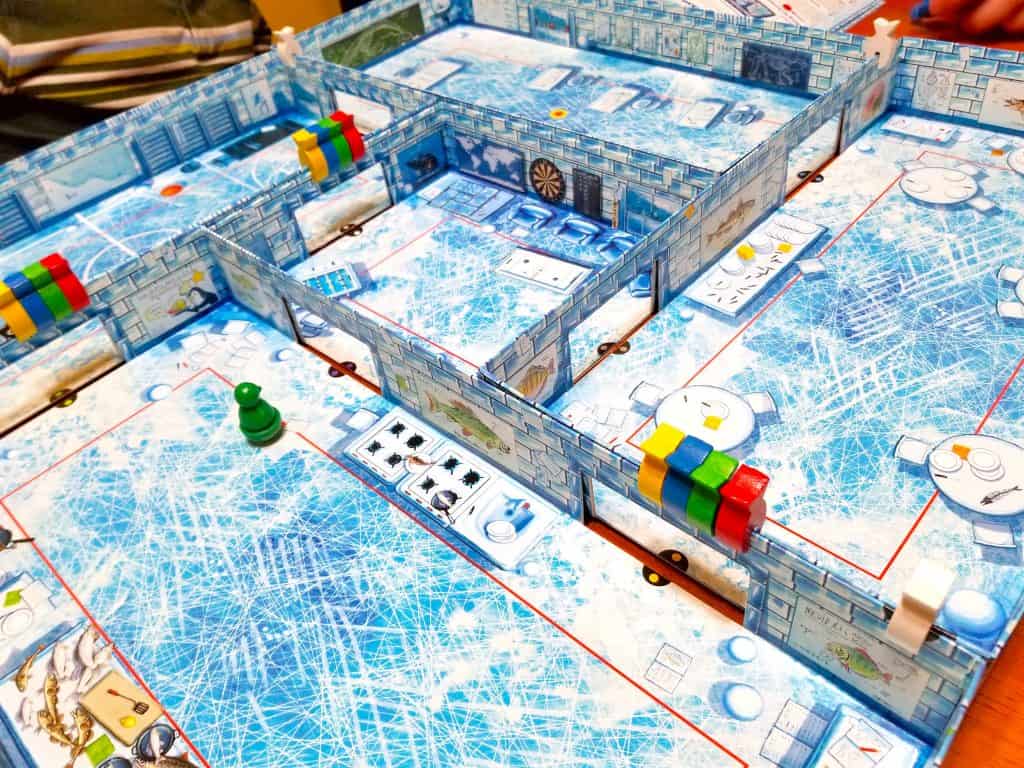 This "box in a box" concept makes it both an EASY game to set up AND put away! On the side of each box is a number and you literally stack them together like nesting boxes. To play you pull them all out and lay them on a flat surface area. Imagine bocce ball meets croquet – but in a box. The object of the game is to collect your penguin's color fish by flicking your penguin from room to room. Once you make it through the doorway you get to keep the fish!
BUT – BEWARE of the runner! One player chases the penguins through the rooms and tries to "tag" the other penguins acquiring their ID cards. Catch all of your fish before the chaser gets you!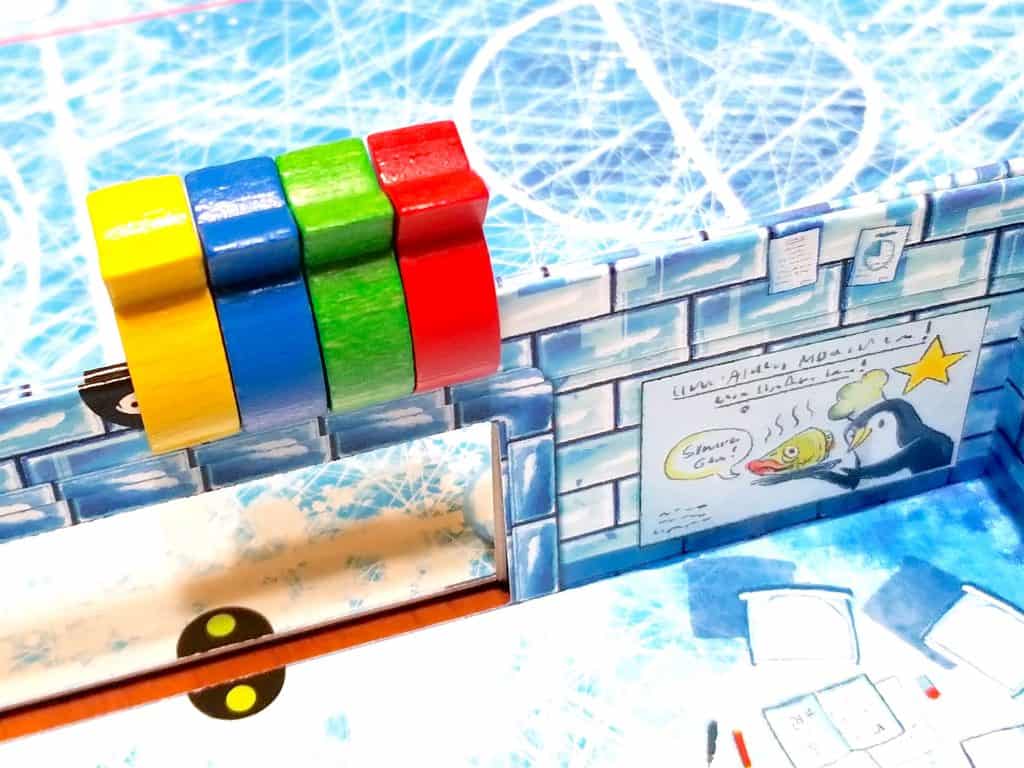 These are the fish that each penguin is trying to collect! They literally just slip over the "walls" of the box and hold the rooms together! You can see the graphics on this game are SO cute!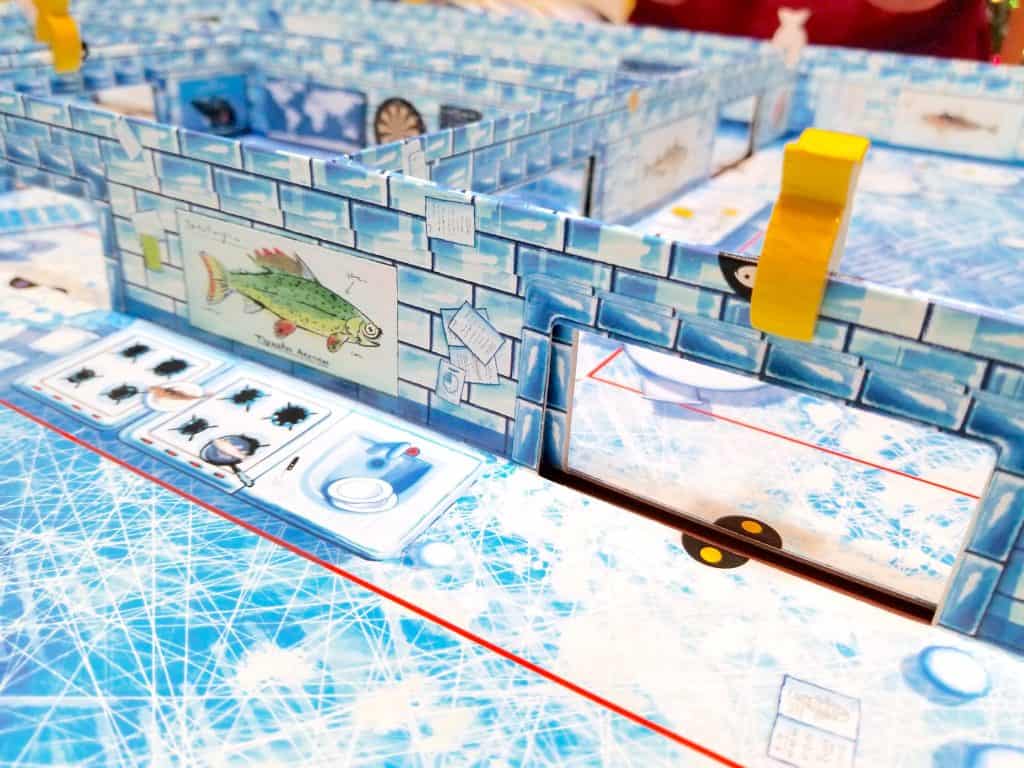 So here's the fun part – the penguins to not HAVE to go through the doorways! You can flick them OVER the top of the rooms too! I absolutely have not seen another game even remotely similar to this and it's a winner! It's SO creative – it engages kids of all ages and adults equally – and it takes just a few seconds to pull out and stacks up nicely to store away. You just can't go wrong with Ice Cool!
Some of the 16 Prestigious Awards Ice Cool has won: 
Kinderspiel des Jahres Award as the Best Children's Game of the Year
UK Games Expo Award as the Best Children's Game of 2016
Deutscher Spielepreis 2017 as the Best Children's Game of 2017
Other Games from Brain Games:
Woo-Hoo
Reef Route
King Frog
Game of Trains
Logic Cards