Rubbermaid LunchBlox Review
This post may contain affiliate links, view our disclosure policy for details.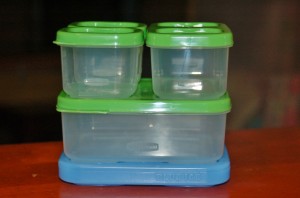 Meet Rubbermaid's NEW LunchBlox – we LOVE it! When I first received it I thought it looked a bit too small for a lunch, SO I decided to send my husband lunch in it on his first day at work to try it out! 🙂 The cool thing about this is that they stack and mostly stay put on top of each other in various ways. PLUS it comes with a stacking ice pack too!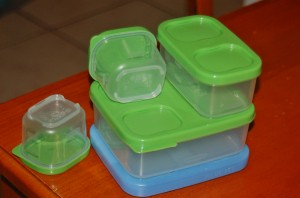 Here you can see how the bottom of the containers fit onto the top of the next container.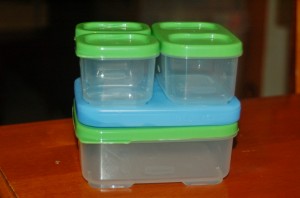 You can mix & match the different sections…including the freezer pack!
It's a very cute idea & so far we really like it! It held enough food & snacks for lunch without a problem! I was able to fit an entire sandwich into the large container without needing to readjust it or smoosh it down (phew!). There is additionally a medium container & 2 smaller containers which I liked because you could put dressings or dips in it! The only thing so far, however, that I could not easily get into these containers for lunch are tortilla chips! (unless I broke them all up of course!) In fact the size of these containers are perfect – they fit right into my son's metal lunch box too!
Rubbermaid has offered THREE of my readers to each win their own set of LunchBlox! Just fill out the Rafflecopter form below!