I am Abraham Lincoln Unit Study – Day 5 – Patriotic Flag Canvas
This post may contain affiliate links, view our disclosure policy for details.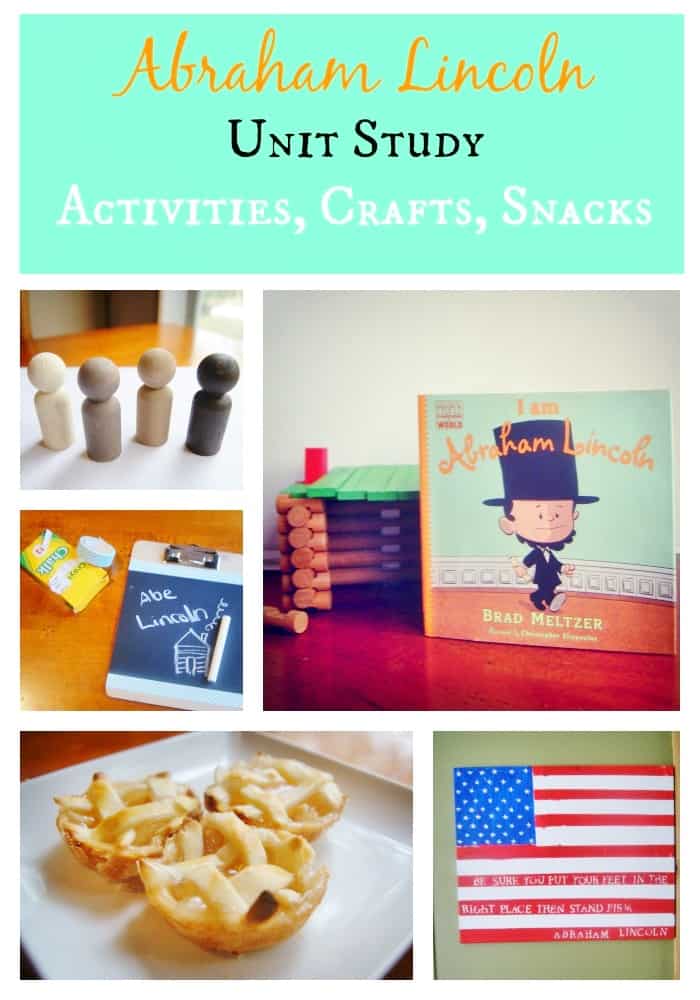 We thoroughly enjoyed our week of "I Am Abraham Lincoln" unit studies, and I hope you did too. We finished up by creating a keepsake of one of our favorite Abraham Lincoln quotes, having a simple snack, and discussing and writing what we would change and do If we could be President.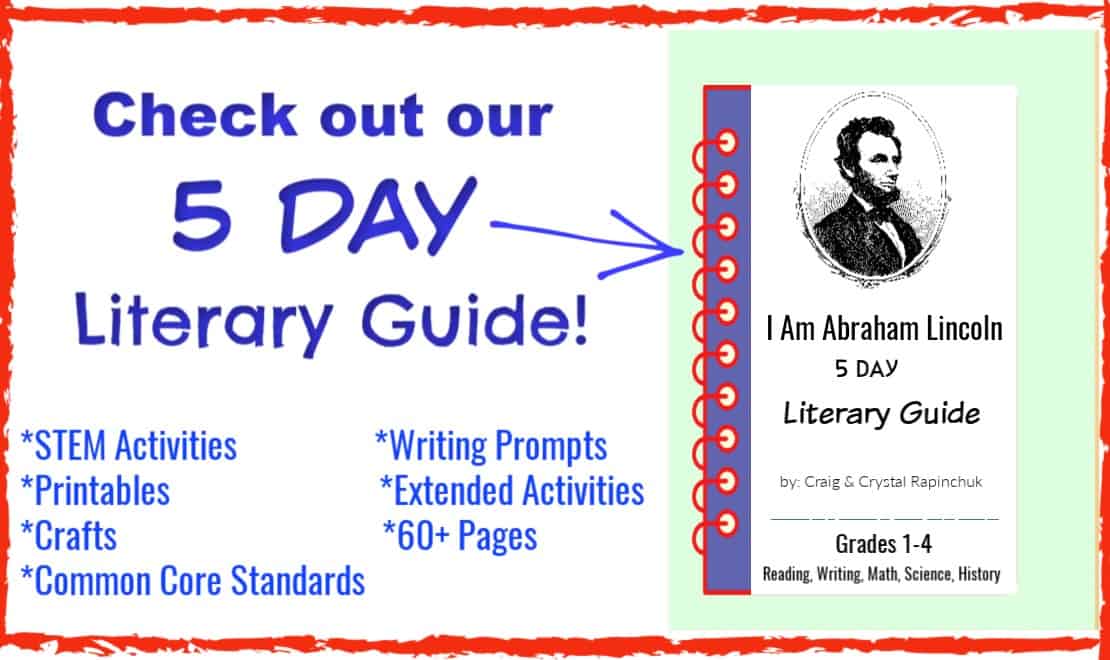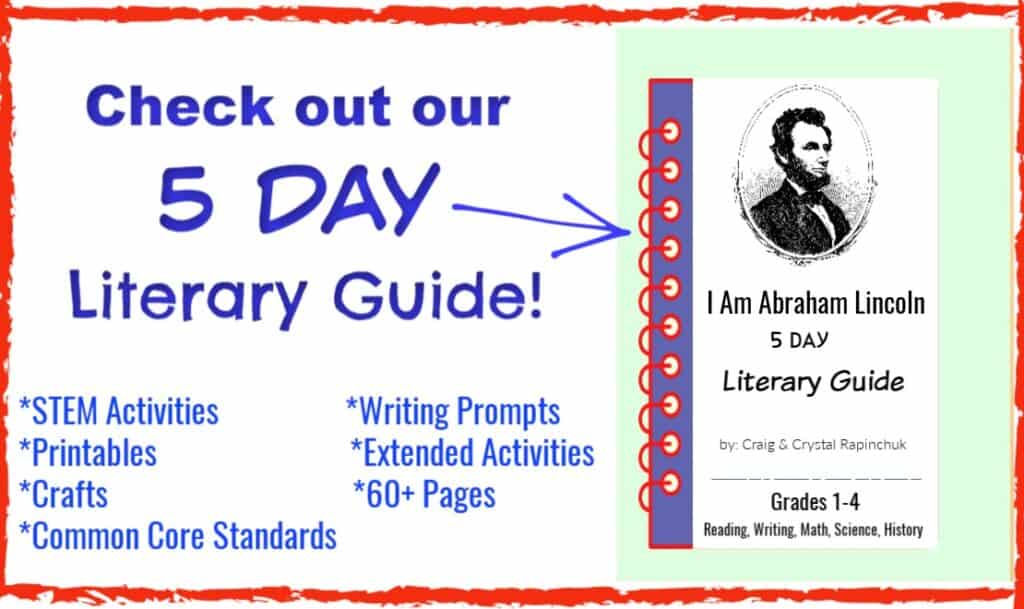 I Am Abraham Craft Supplies
I am Abraham Lincoln by Brad Metzer
If I Were President Writing Prompt Printable
Canvas (we used a 16×20)
paintbrush

letter stickers
star stickers

red and blue paint
1" painters tape

assorted fresh fruits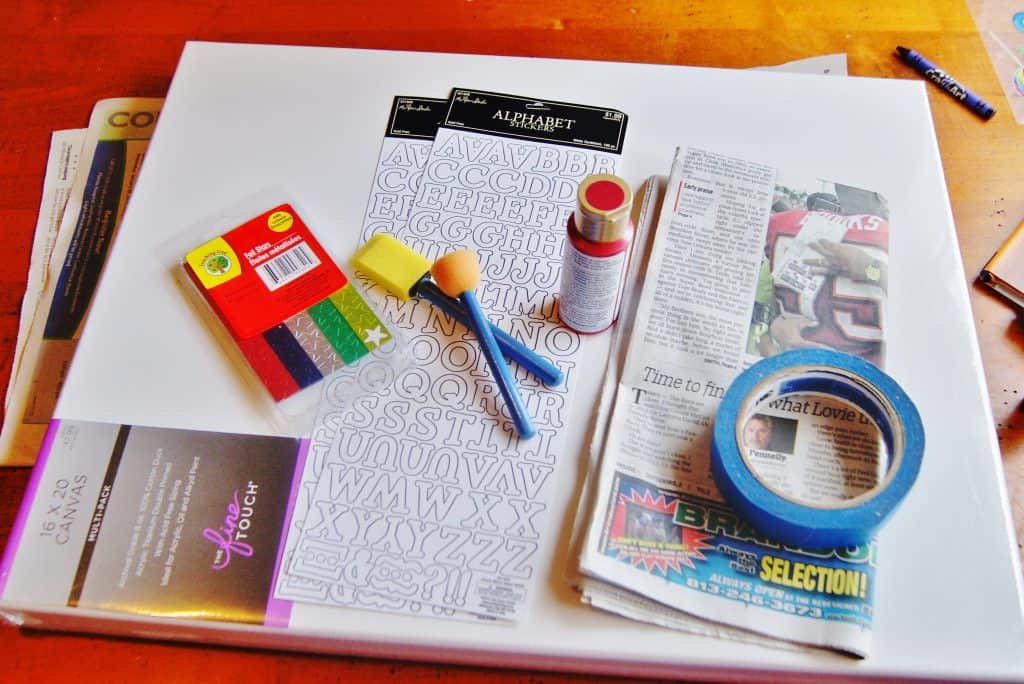 "I Am Abraham" DAY 5 – Activities
If I Were President writing prompt. Whether your little one every becomes president or not they have the power to change at least their little corner of the world. Empower them by encouraging them to dream big, print out the writing prompt ( We have included a blank one for your child to use as a second page if they need it or a new prompt)
If your little one is not writing yet, read the prompt to them, encourage a response and write it down for them. Children love to see their words in print and what a gem for you to cherish. You can print the file here: Writing Prompt PDF
DAY 5 – ART
I have been dying to try my hand at one of those quotes on canvas, you have seen them on Pinterest right? I thought this was the perfect opportunity to create a great piece of art for my walls, and to showcase a quote that I want my children to model as they grow. I was able to pick up a two pack of 16×20 canvasses for only $7.99 at Hobby Lobby, you can find them at any craft store or find them on Amazon here very inexpensively.
Begin by researching Abraham Lincoln quotes online and pick your favorite. You could do just the quote on canvas but I thought it made more impact embedded in our flag. I definitely like to let process take the lead over product in kids projects but this is one of those that even when the littlest one completes it the final project actually really looks what you intended, win-win.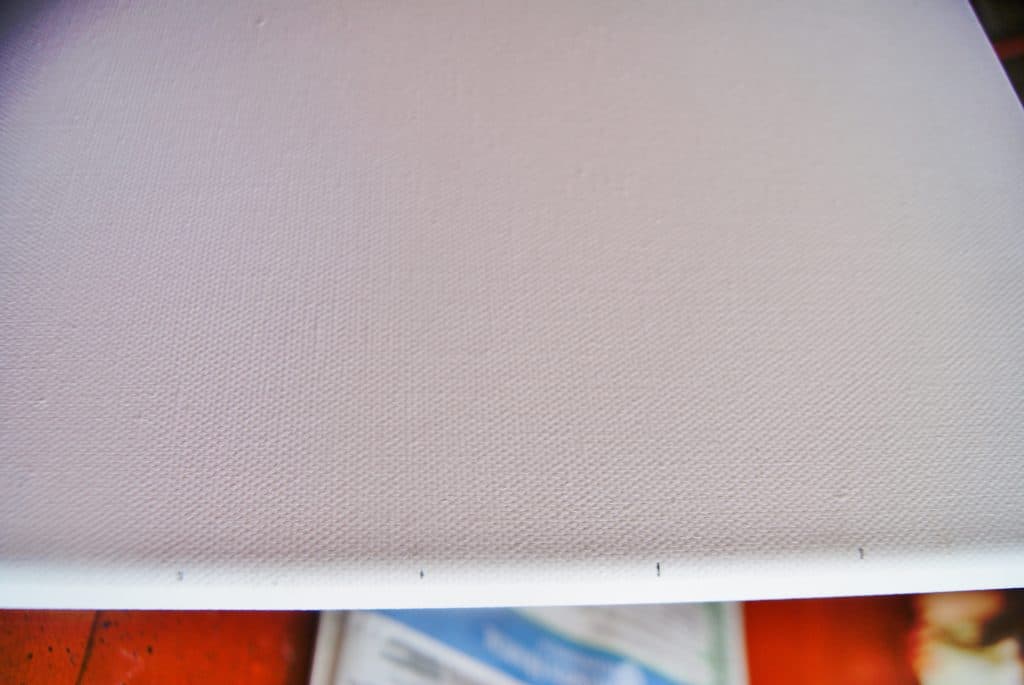 Lay your canvas horizontally and mark the edges at 1 1/4" (one stripe will be slightly smaller than the others) if your OCD insists on it feel free to measure and mark accurately.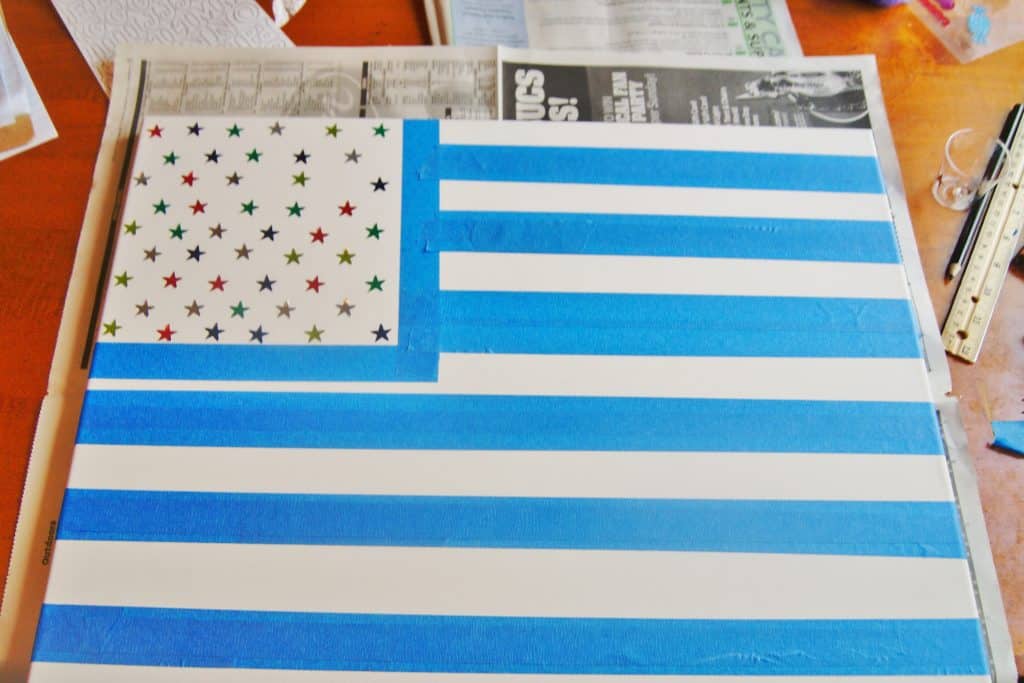 In the upper left corner place painters tape
to mark off your 13 lines and your square, press it in firmly and wrap around the back otherwise the paint will get underneath the tape. At this point decide if you want the paint "wrapped" around the canvas or just on the front. If you only want it on the front tape off all sides as well.
Press tape down firmly all over to avoid paint seepage. Next mark off the stars in your square by using small foil stars- I picked up a large pack of stars at the Dollar Tree for a buck which was plenty for this project.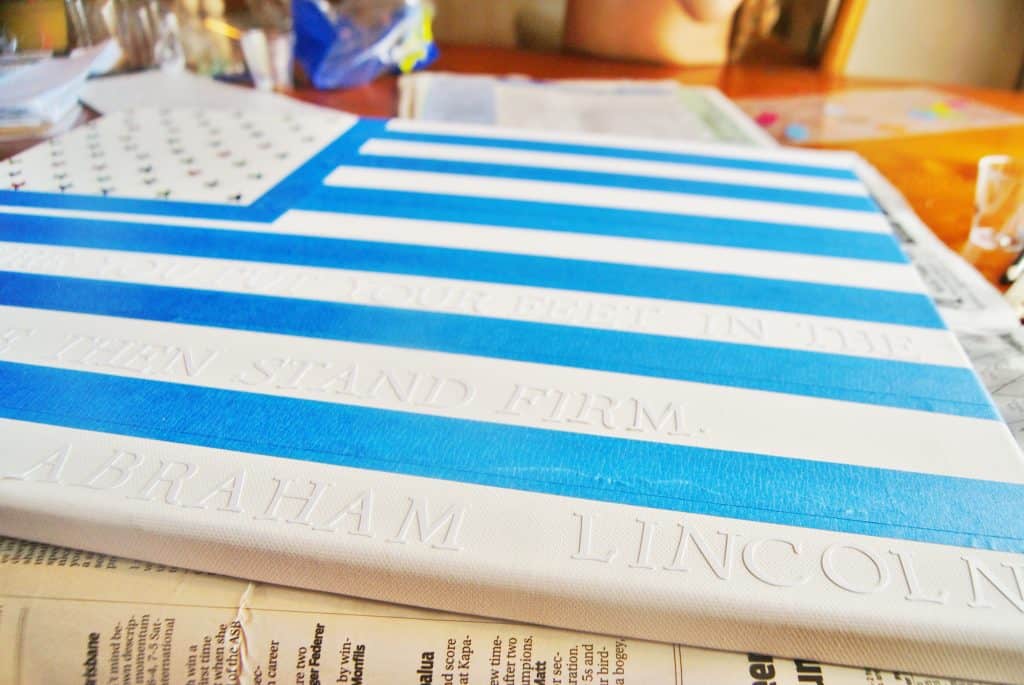 Then take your letter stickers and place them directly onto the canvas in between the blue painters tape strips. You can see above how we did ours.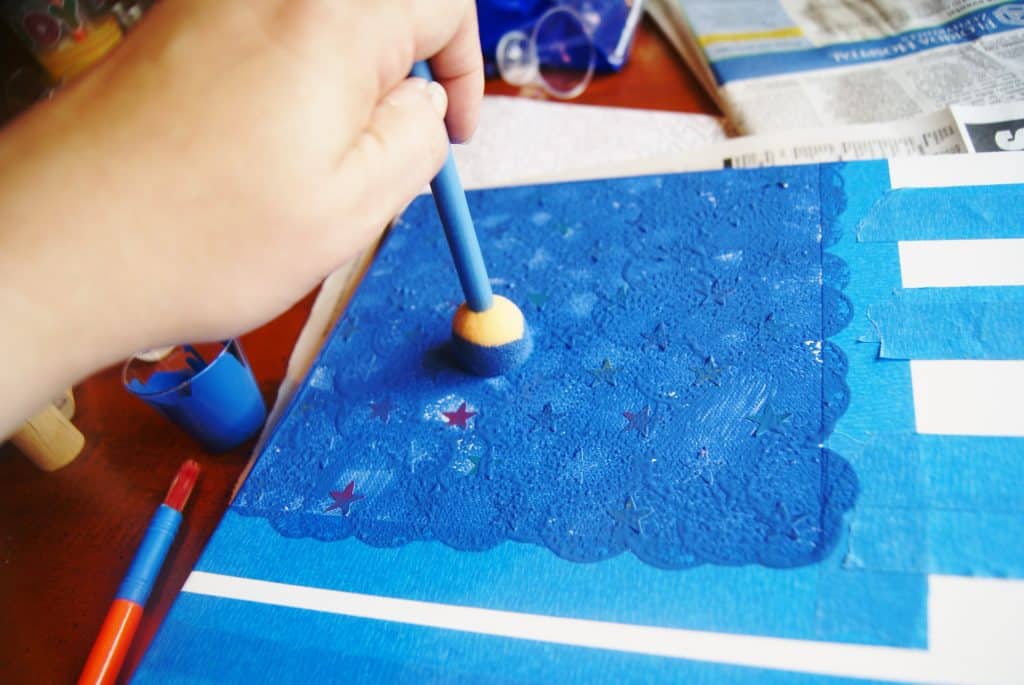 Take your paintbrush or sponge and paint blue in your top left corner of your flag.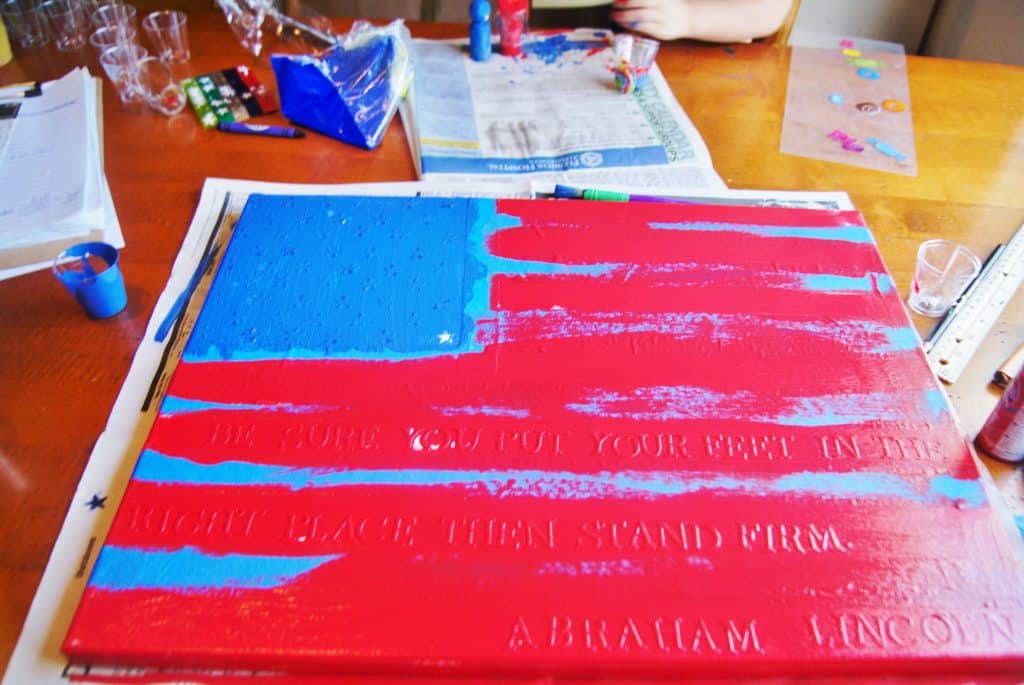 Then paint red on all of the stripes of canvas that are open. Paint right over the letters as those will be peeled off later. Let your painting sit to dry at least 24 hours! Check to make sure it is completely dry before you move on to pulling the tape off.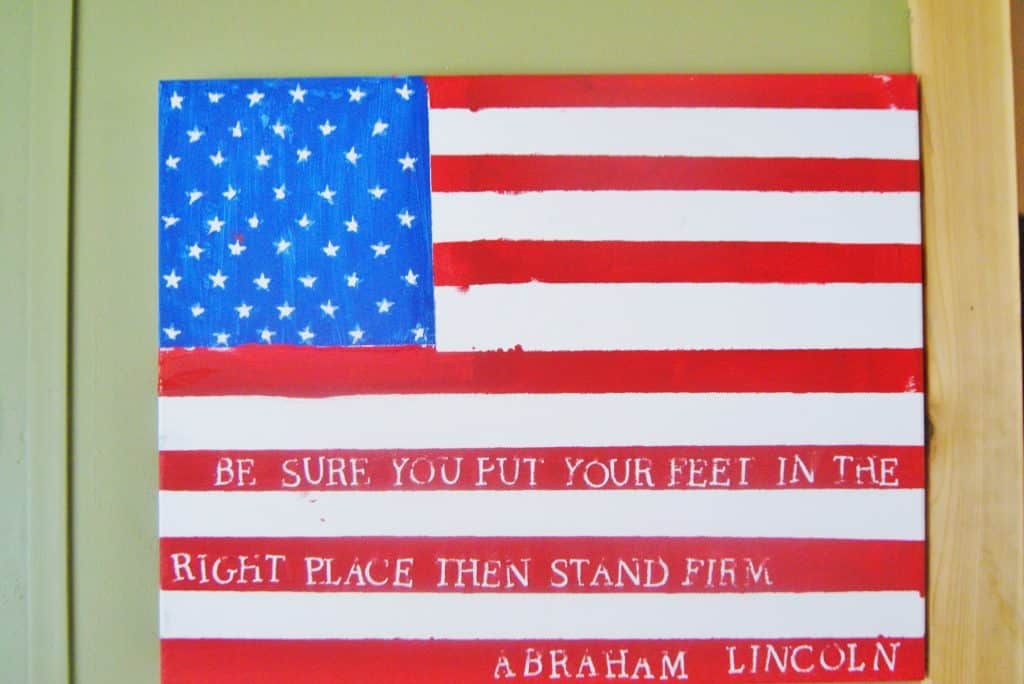 I absolutely LOVE how this flag canvas turned out! It was the perfect craft to pair with the "I Am Abraham Lincoln" children's book! Carefully pull off the tape, stars, and letters to expose the white canvas below. Your project is now ready to hang up! This would even be an awesome classroom project to pair off groups to create certain parts of the flag as an entire team!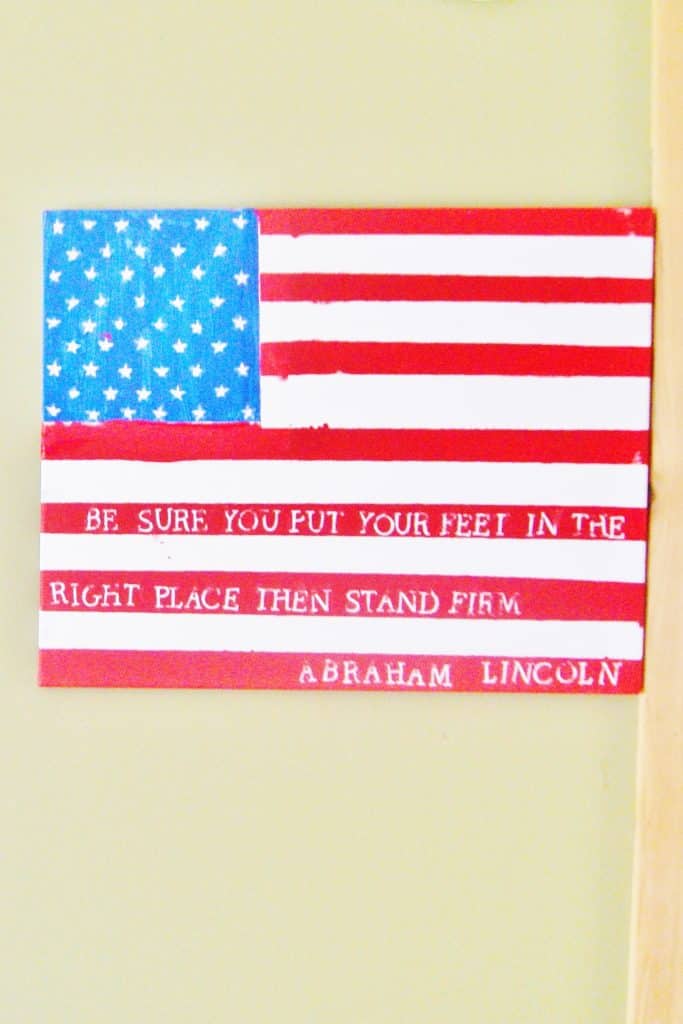 This also makes a wonderful gift for a history teacher, family member, or use as a home or classroom decoration!
DAY 5 – Snack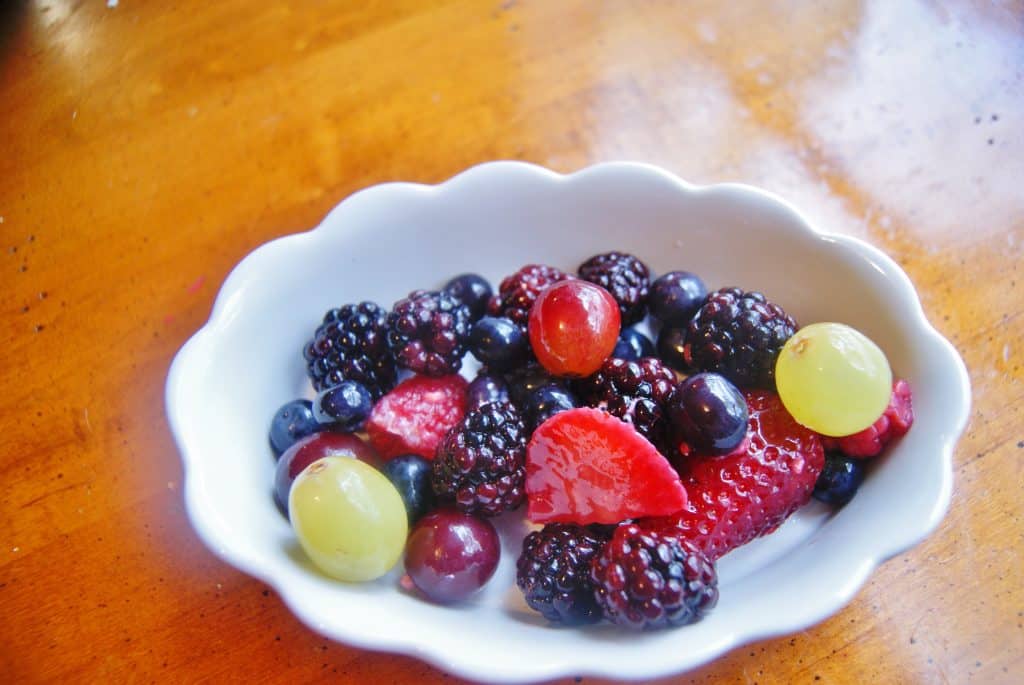 A favorite snack of Abraham Lincoln was just plain fresh fruit, this simple dish of berries and melons may or may not have graced his table (apples were his very favorite) but again, showed the kids how simple his meals were. Pick up whatever fresh fruit is in season and your kids will like, grab at least one new one for them to try. I like to get fresh fruit into the kids at almost every meal and snack if I can.
Don't miss out on our DAY 1 Abraham Lincoln Unit Study where we make a presidential Abraham Lincoln costume, snack and more!
Don't miss out on our DAY 2 Abraham Lincoln Unit Study where we make a presidential Abraham Lincoln log cabin snack, Presidential stick puppet and more!
Don't miss out on our DAY 3 Abraham Lincoln Unit Study where we had multicultural activities, made Abraham Lincoln's favorite dessert and more!
Don't miss out on our DAY 4 Abraham Lincoln Unit Study where we had Lincoln Sudoku, DIY Chalkboard slates and more!