"I Am Abraham Lincoln" Unit Study – DAY 1 President Costume, Snack
This post may contain affiliate links, view our disclosure policy for details.
The minute I saw the "I Am Abraham Lincoln" book by Brad Meltzer in Barnes & Nobles I knew that -#1 I had to buy it and- #2 it had to become a unit study. I totally judge books by their covers, especially children's books, and this one had me at first sight.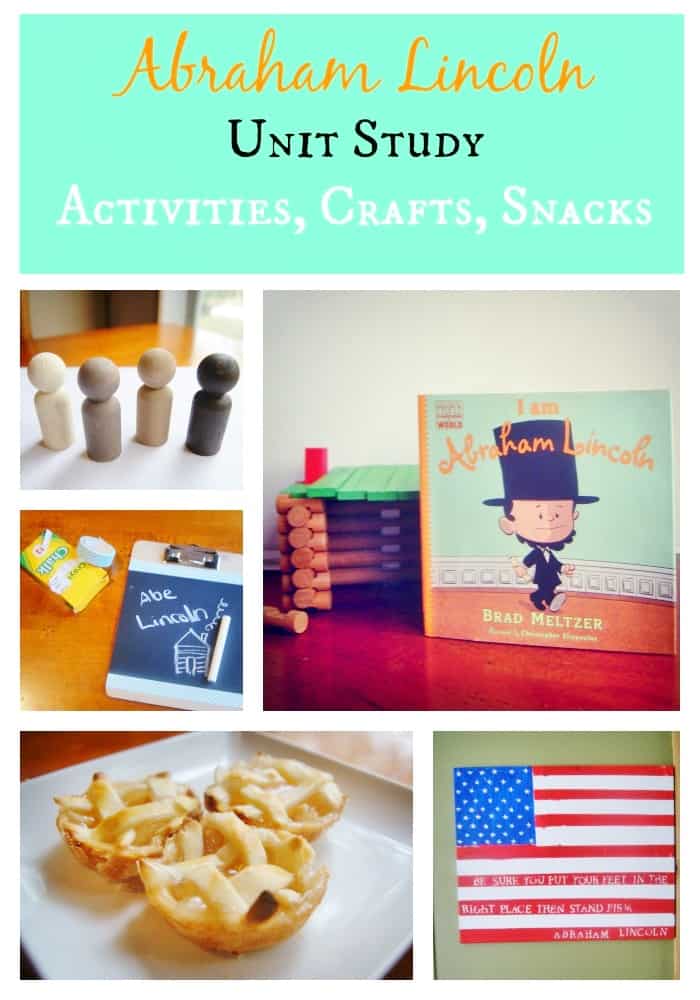 The cover for I am Abraham Lincoln was just a peek at the treasure trove of adorable artwork inside. I love the fact that while it is a historical book. It is definitely written to entertain and engage younger children. So, I have put together 5 days of art projects, activities, and snacks. I hope you enjoy this mini unit study and book as much as we did.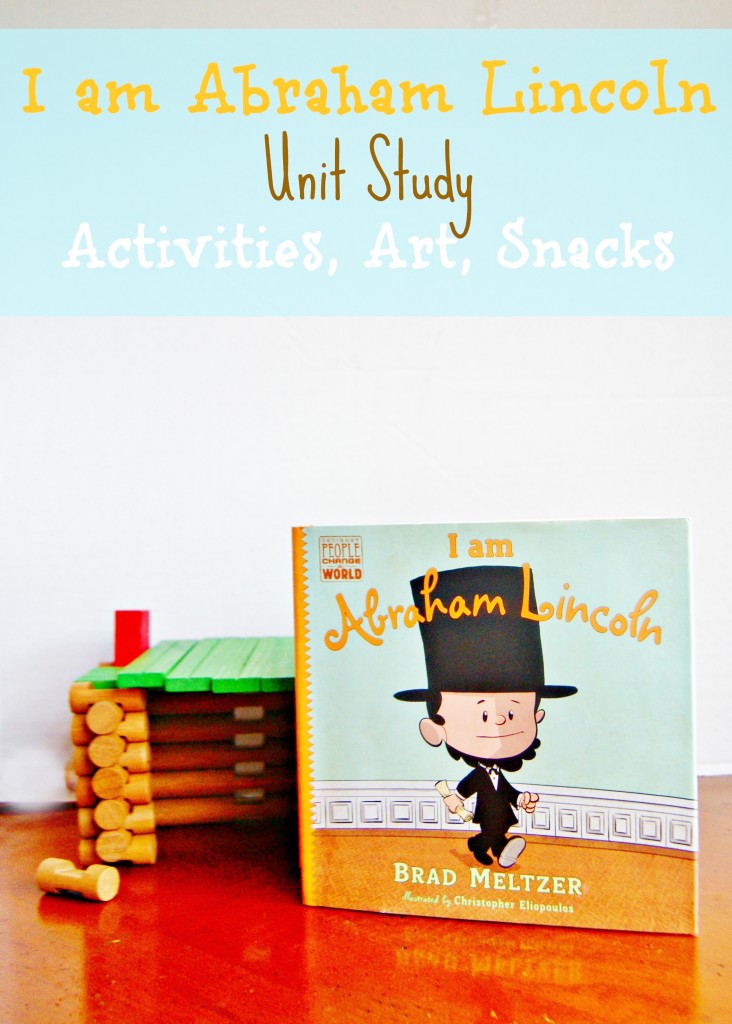 I Am Abraham Lincoln Craft Supply List
I am Abraham Lincoln by Brad Metzer
18×24 black construction paper
Paper plates

Cheese sticks
1 sheet of black felt

string
black paint
tape
Abraham Lincoln Size Sort Printable (see below)
"All Men Are Created Equal"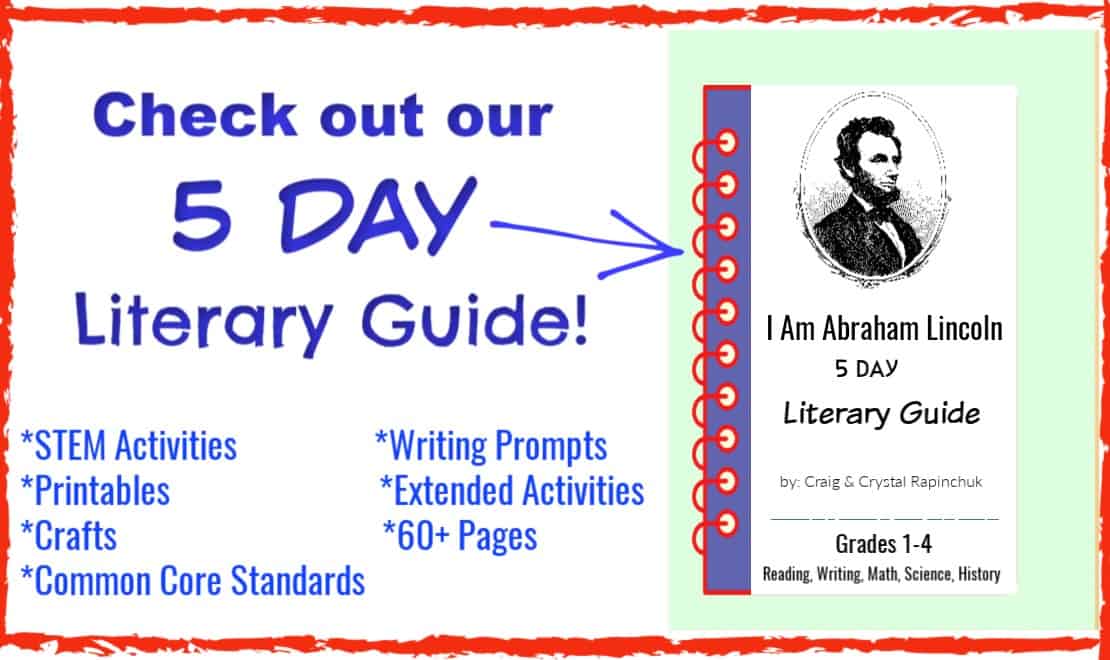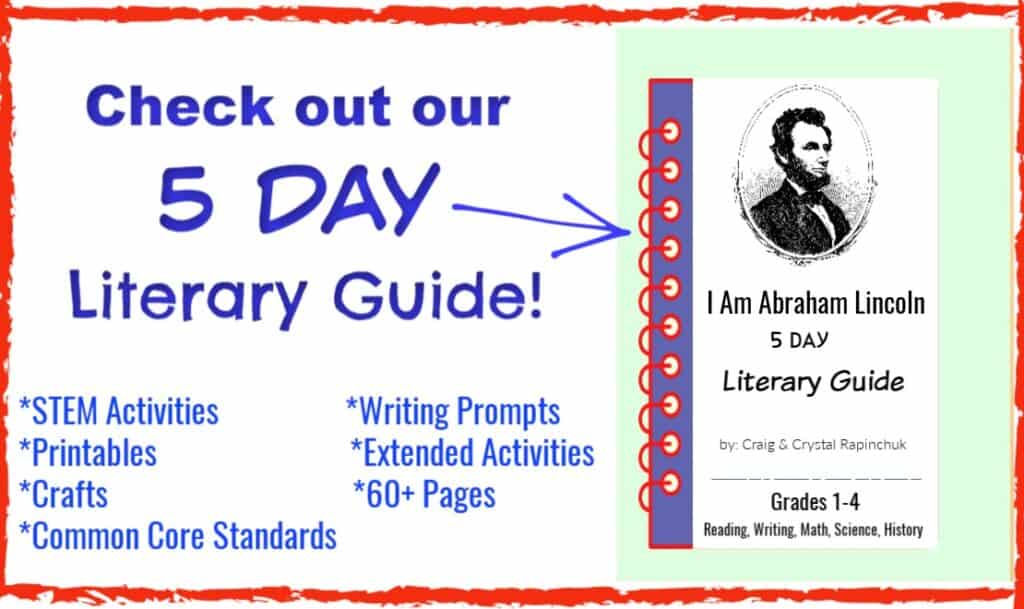 Day 1 – Activities
Read the book. I truly believe that the beginning of all literacy skills begin on a parent's lap. Answer questions as they come up, and to make it really fun and enjoyable for them-change your voice for each character, kids love that!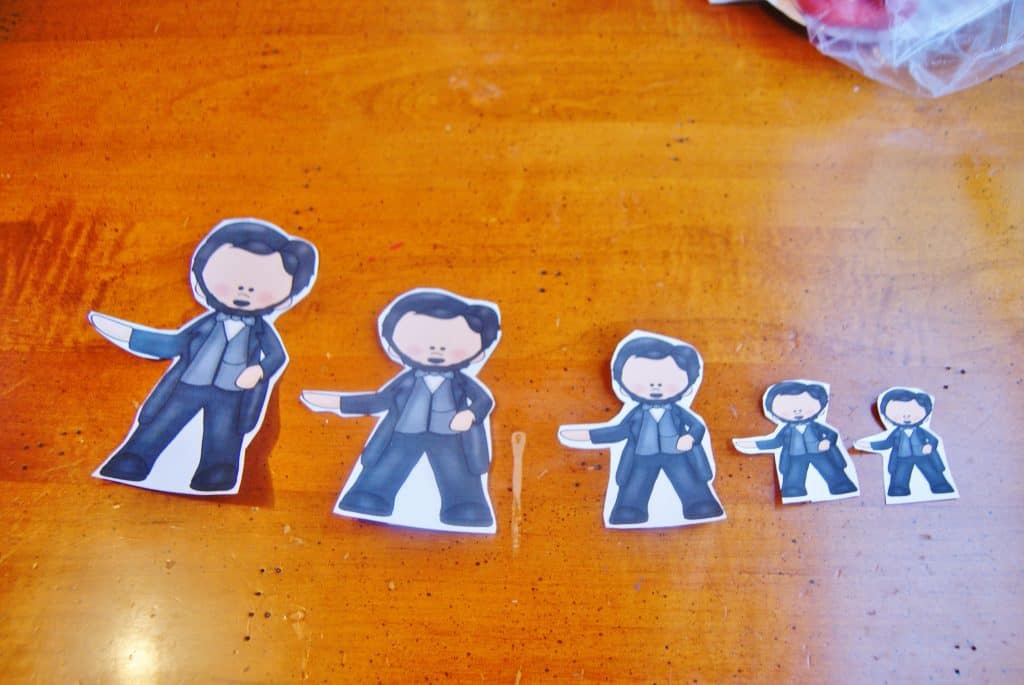 Abraham Lincoln Size Sort– Print this page (Abe Lincoln Resort Size PDF) (card stock is best if you want to be able to reuse them) and have your child sort from largest to smallest or smallest to largest. If this is too simple for your older children- provide them with a ruler, have them measure each one, and record the results- great practice for handwriting skills.
Where is Abraham Lincoln– I used one of the Abraham Lincoln printables to get the kids moving in this next activity- I hid him in somewhat plain sight, poking out from behind a picture in the living room, sticking out from under the T.V., peeking out of our book, etc. Giving directions "Warmer" or "Colder as they raced around the house looking for him.
Day 1- Art (Beard and Hat Costume)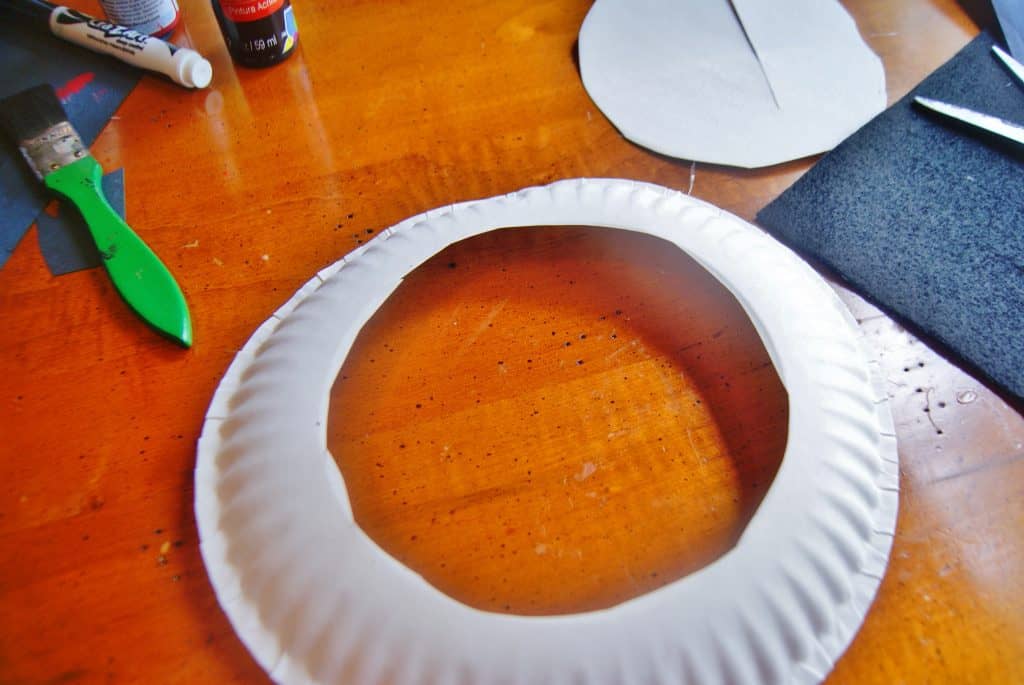 Take a paper plate
, cut the flat center out to begin, place it on your childs head to estimate size, if its too small trim a bit more off.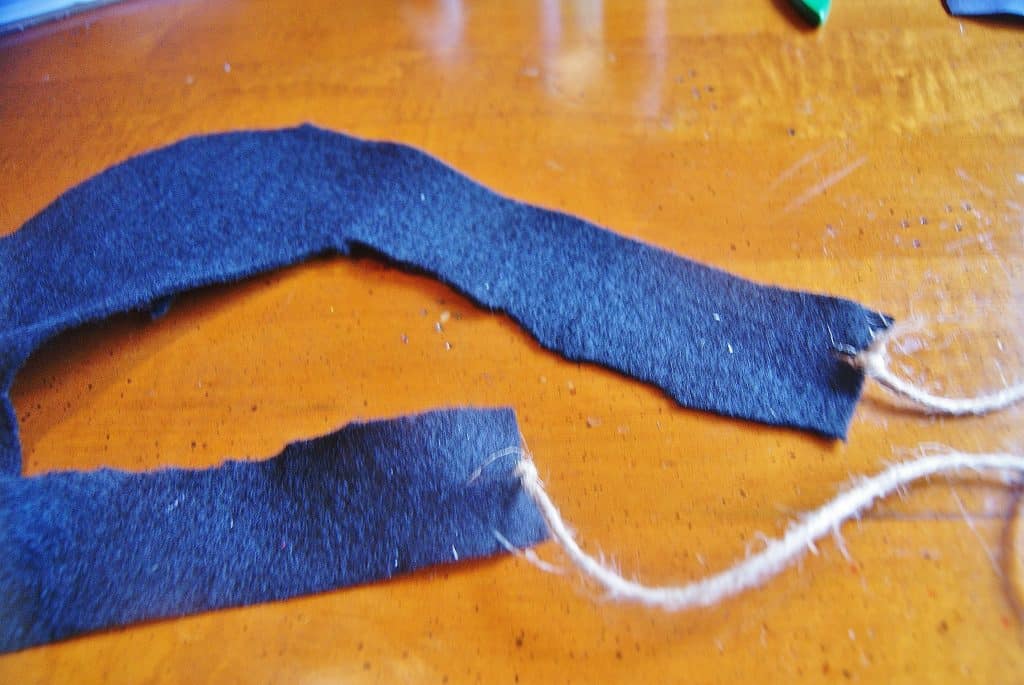 Cut a rough beard with sideburns shape from your felt. Cut a hole at the top of each side burn, run string through both sides and tie off.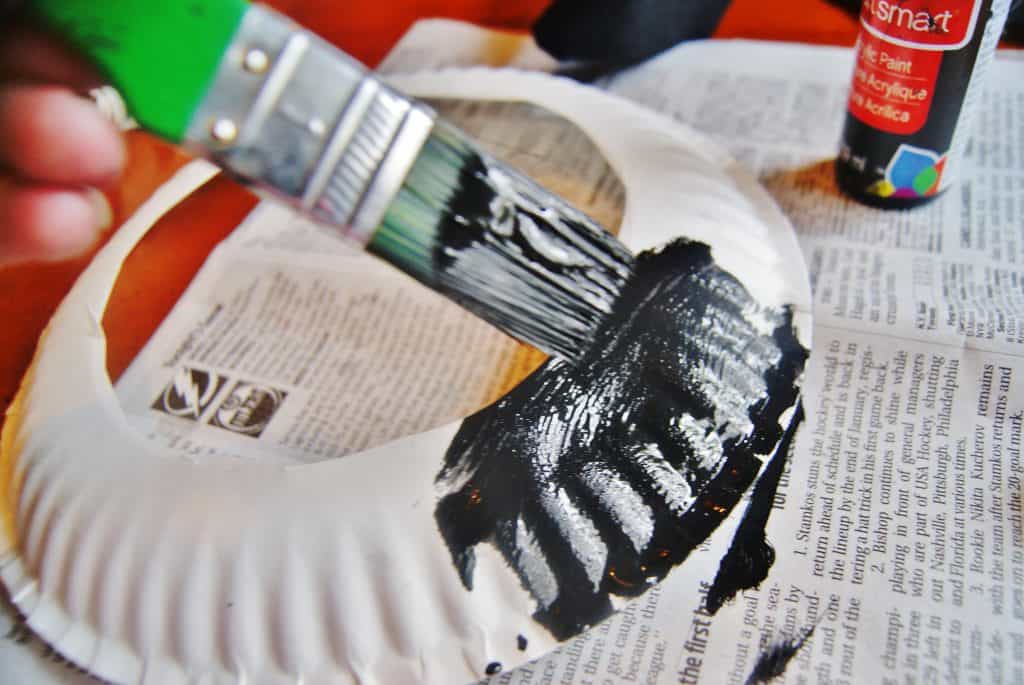 Allow your child to paint both side of paper plate circle and allow it to dry completely. To flatten, once its dry you can put it under a heavy book. Roll a sheet of black construction paper inside the hole of the paper plate, tape it up the back, flip it over and tape all around to secure the two pieces together. I was planning on trimming the hat down but my little guy thought it was a much better hat with some more height to it so we left it.
First tie the beard on, positioning string on the top of the head. Place the hat on their head, covering the tie. We made this at the beginning of the week, and I am glad because it made a great prop/dramatic play item the entire week.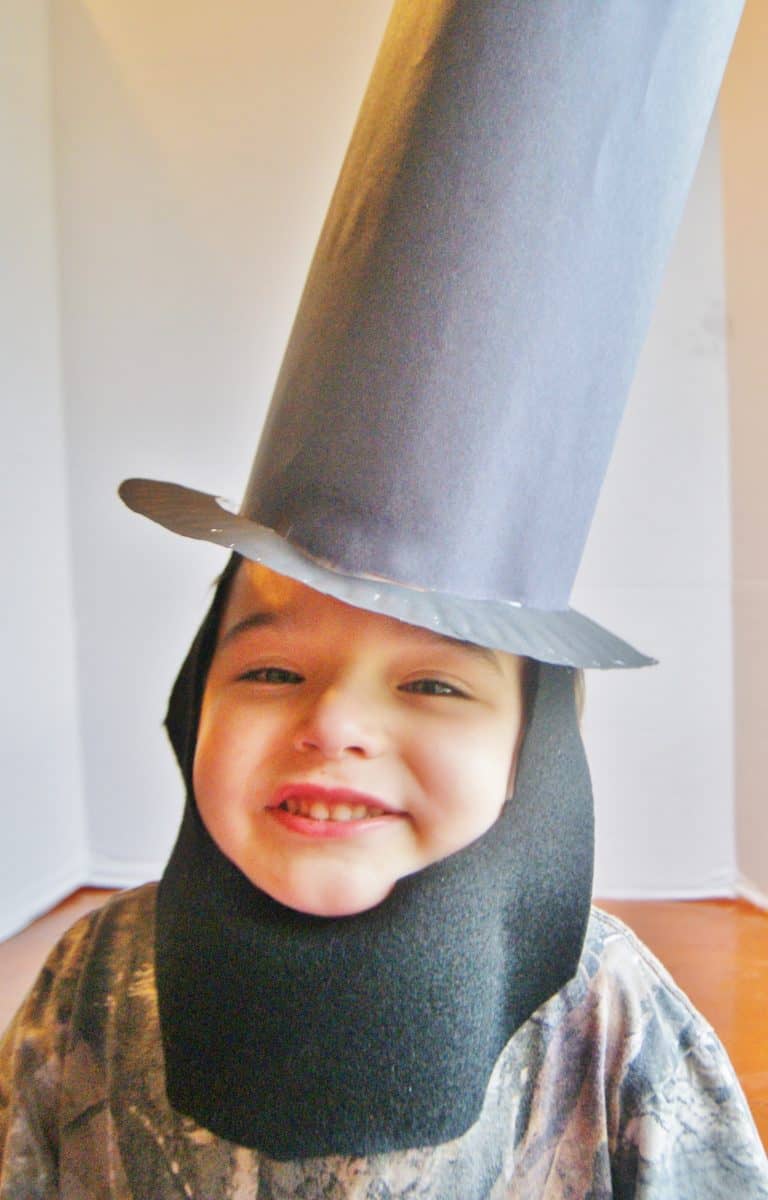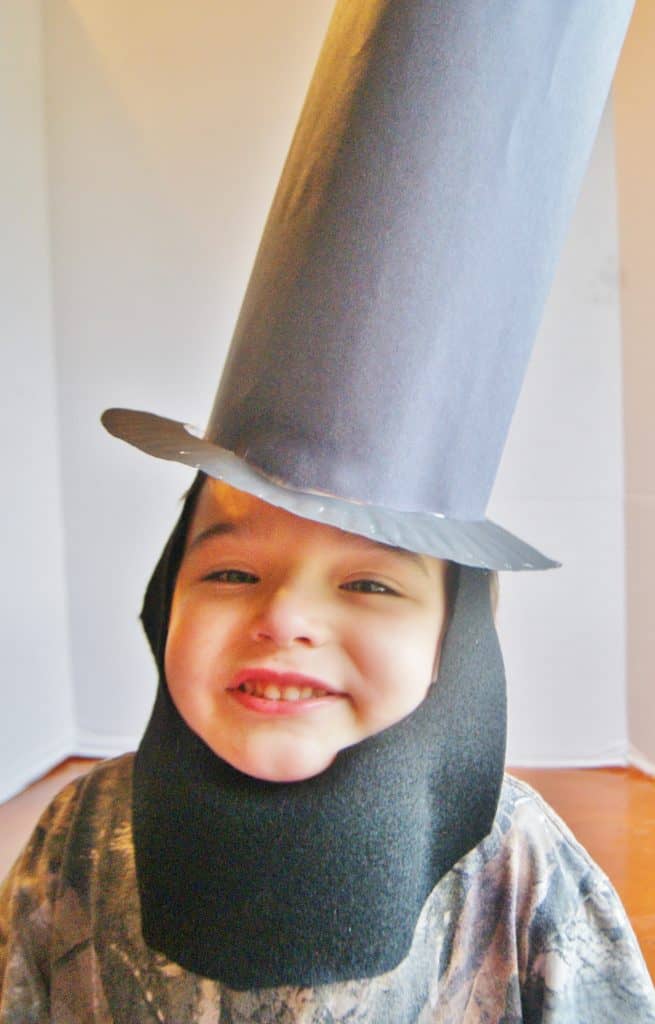 Day 1 – "I Am Abraham Lincoln" Snack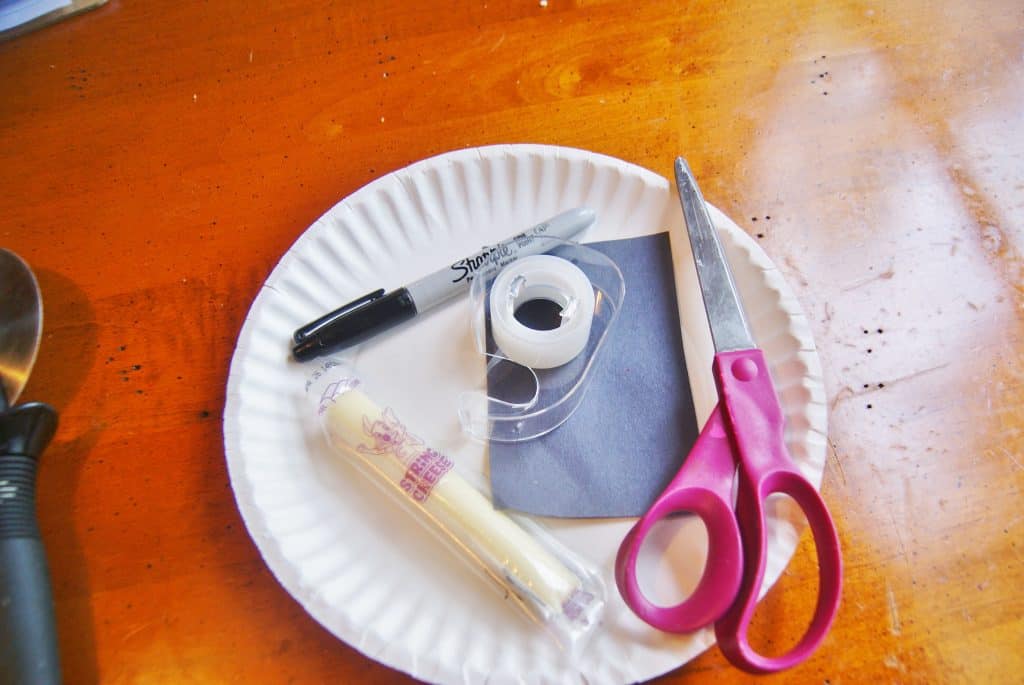 After we finished our activities I surprised the kids with a simple snack that fit perfectly with our theme- Abraham Lincoln cheese stick. I simply took scraps of black and white construction paper
and cut out a basic beard, top hat, bow tie, jacket and shirt. I used a sharpie
to finish off the details like eyes.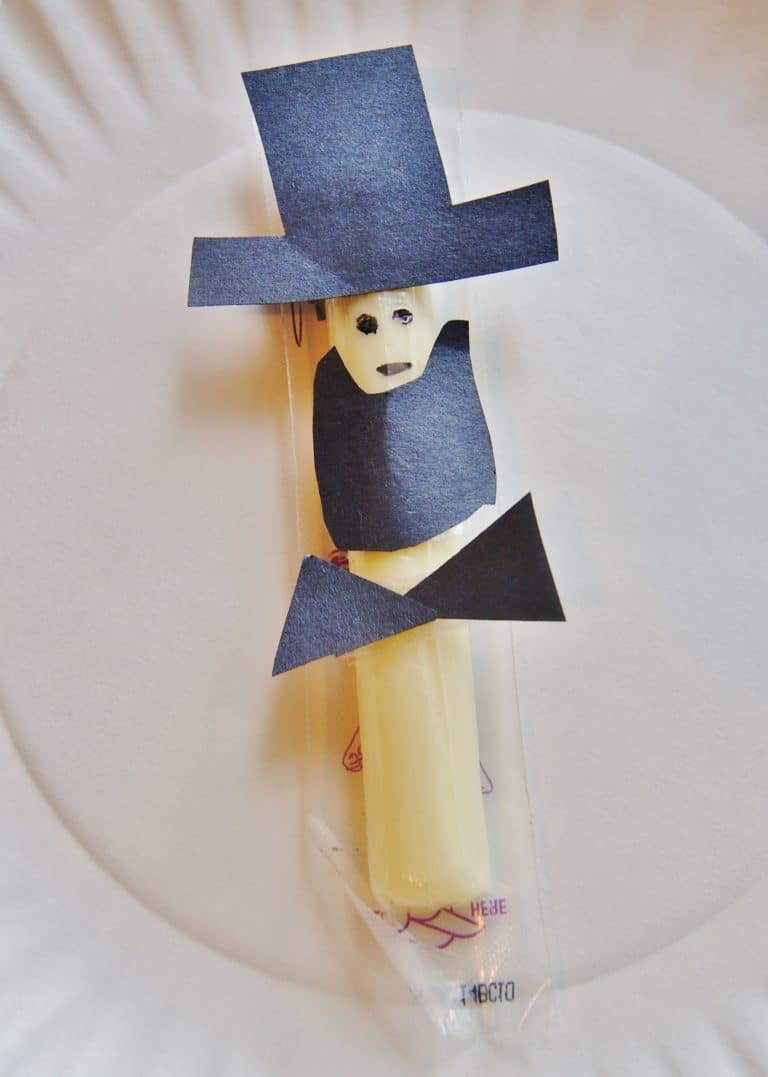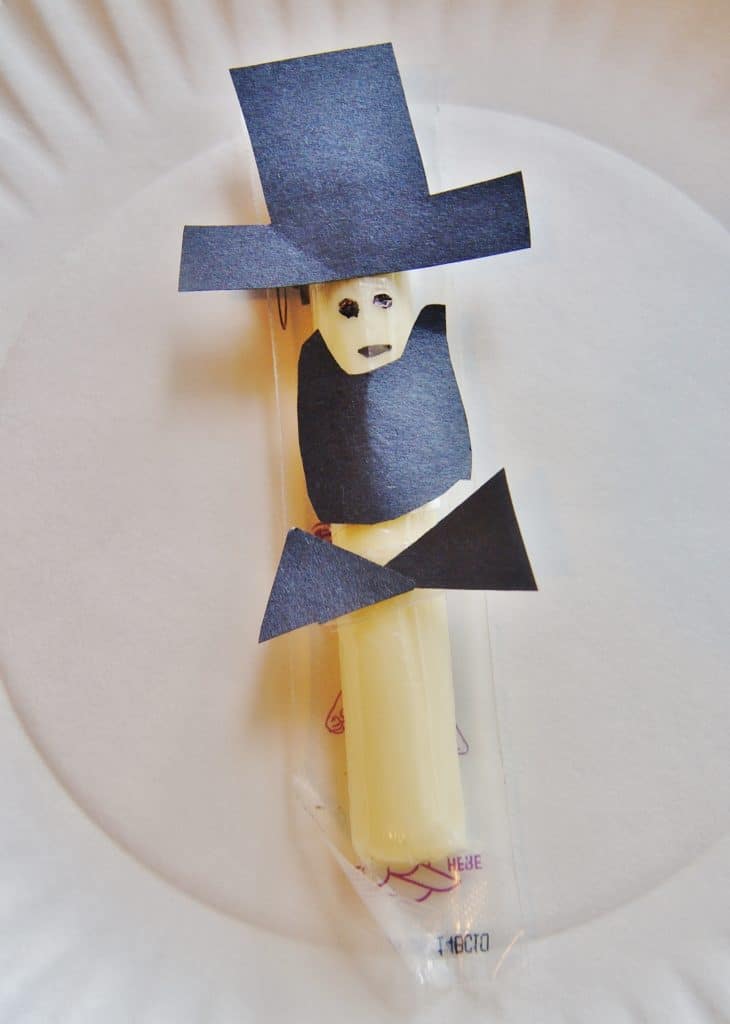 They were pretty tickled by their transformed cheese snack, a few minutes of play came before the eating but I didn't mind, especially since they were quoting the book, and portraying a great historical figure.
Don't miss out on our DAY 2 I Am Abraham Lincoln Unit Study where we make presidential stick puppets, log cabins and more!
Don't miss out on our DAY 3 I Am Abraham Lincoln Unit Study where we had multicultural activities, made Abraham Lincoln's favorite dessert and more!
Don't miss out on our DAY 4 I Am Abraham Lincoln Unit Study where we create a homemade "chalkboard", play Lincoln Sudoku and more!
Don't miss out on our DAY 5 I Am Abraham Lincoln Unit Study where we made an amazing patriotic flag canvas, included a printable writing prompt and more!