How to Throw a Disney Party on a Budget
This post may contain affiliate links, view our disclosure policy for details.
Recently we received a goody package from Disney so that we could host a Disney party and show off our #DisneySide. It was the perfect time to celebrate with friends and family – because next year (summer of 2015) we are headed to Disney World! Along with us will be my husband's parents, and both of his sisters and their families – so we have quite the trip planned (17 of us!)! We decided to celebrate by throwing an "all Disney" party for everyone to attend in anticipation of our trip next year! Throwing a "just because" party is something we've had a LOT of fun with our kids over the years and really comes with the least amount of stress when it comes to party planning.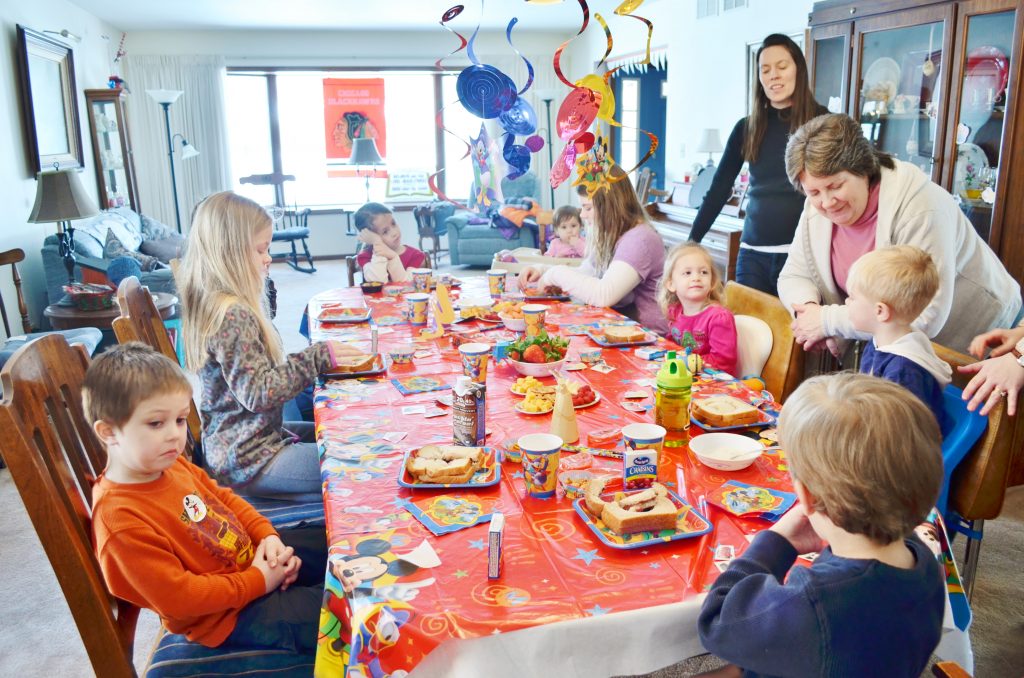 The Disney themed tablecloth, hanging decorations, plates, cups, and napkins were provided courtesy of Disney and BSM Media! They really made our day just over the top festive! But I really wanted to focus on what we actually did during the party and other frugal ways we decorated for the party! After all – this was a "just because" party to celebrate our love for Disney and gear up the excitement for our trip we're taking in a year.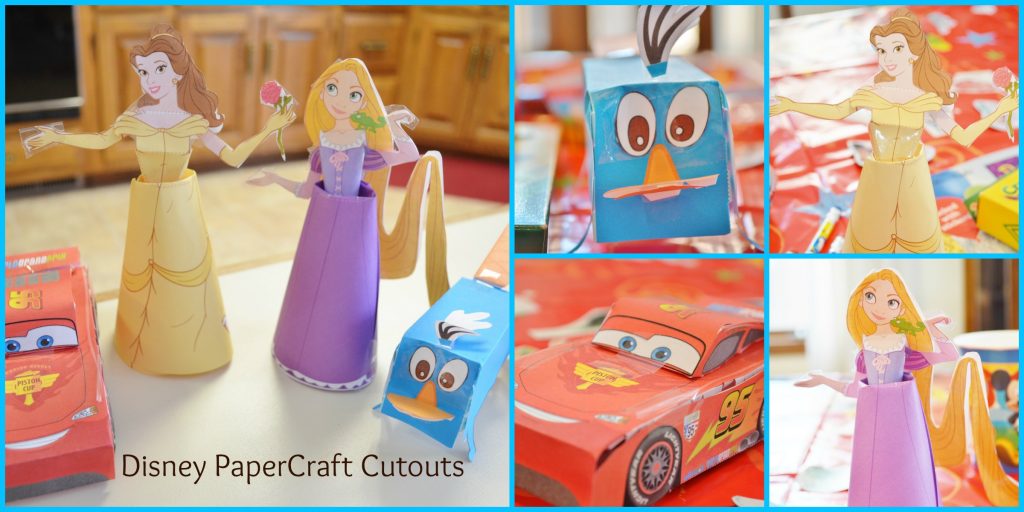 First I created these Disney PaperCraft 3D figures. I won't lie – they took me a while to make!! But they were tons of fun to create while watching TV late at night! I printed the templates off of Spoonful  where they have just about every character you would want on there – over 50 in fact! The kids absolutely LOVED these paper craft figures at the party which really enhanced their imaginative play time!! If you have older kids this would be a great craft for them to do!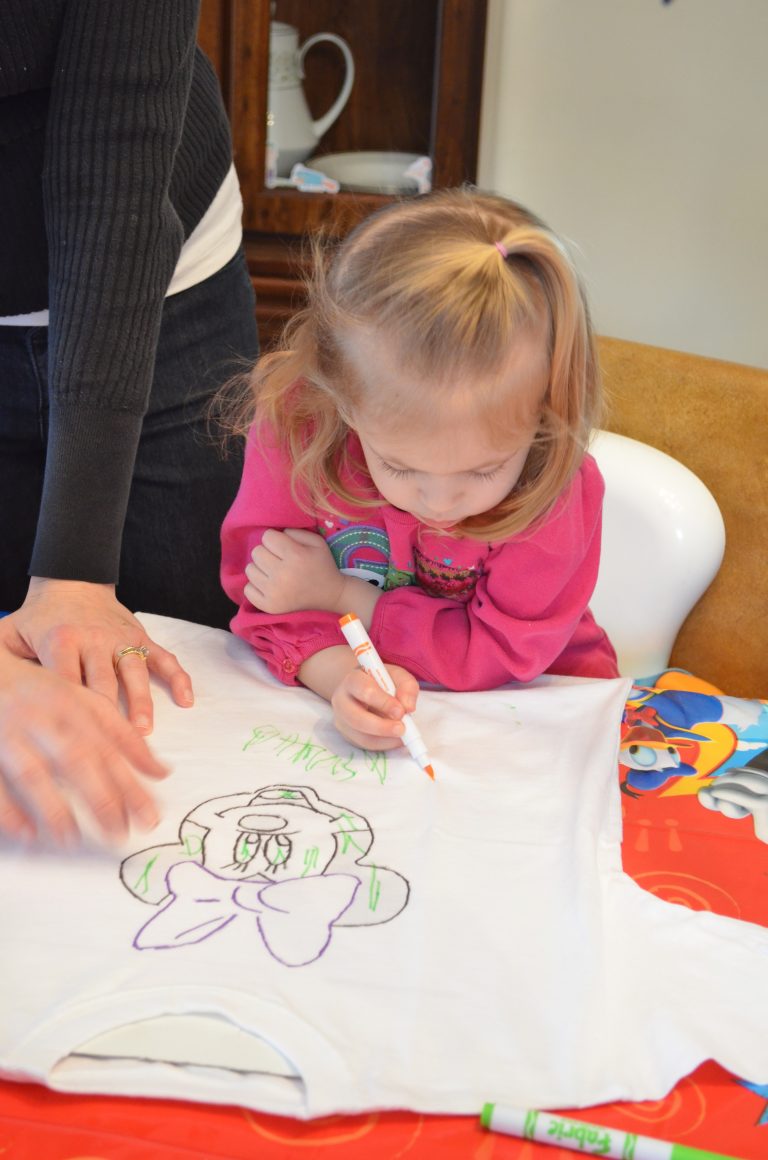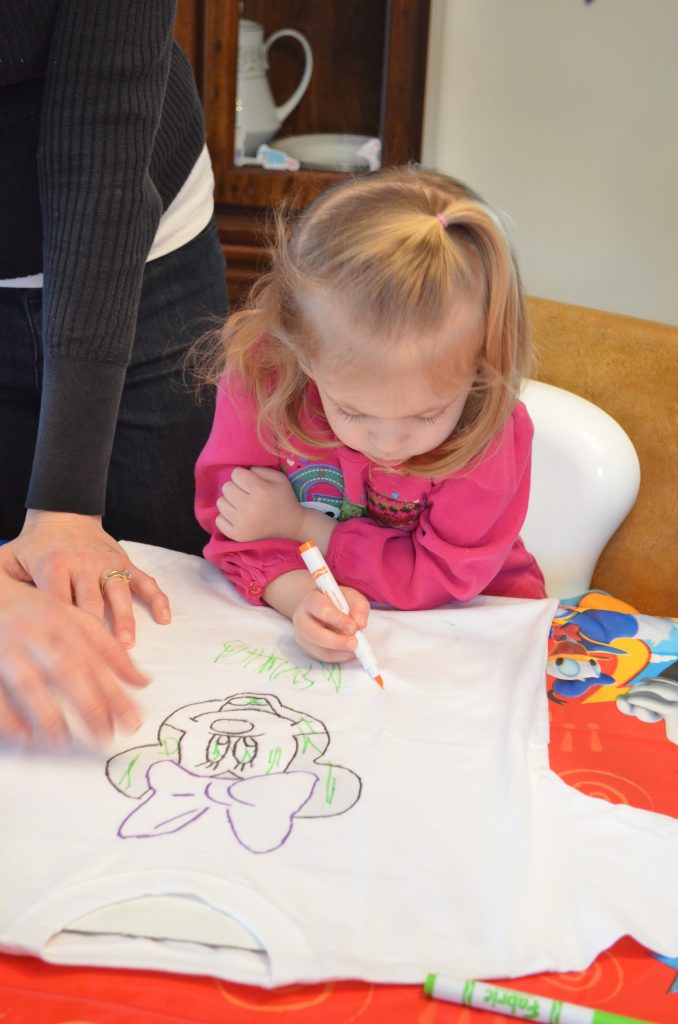 Another thing that we received in our kit which was an absolute SMASH at the party (and I highly recommend for any Disney party) was designing our own T-shirts!! This may sound odd but the BEST way we found to create our own tees was to slip a thick piece of cardboard inside the shirt (so that the color doesn't bleed through to the back) and also slip in a printed Disney Pumpkin Carving Template! There are oodles of designs to choose from and this was PERFECT for most of our kiddos who are not so willing to try free-drawing their favorite Disney characters! You can see above how nice Minnie Mouse turned out by using these "stencils" online.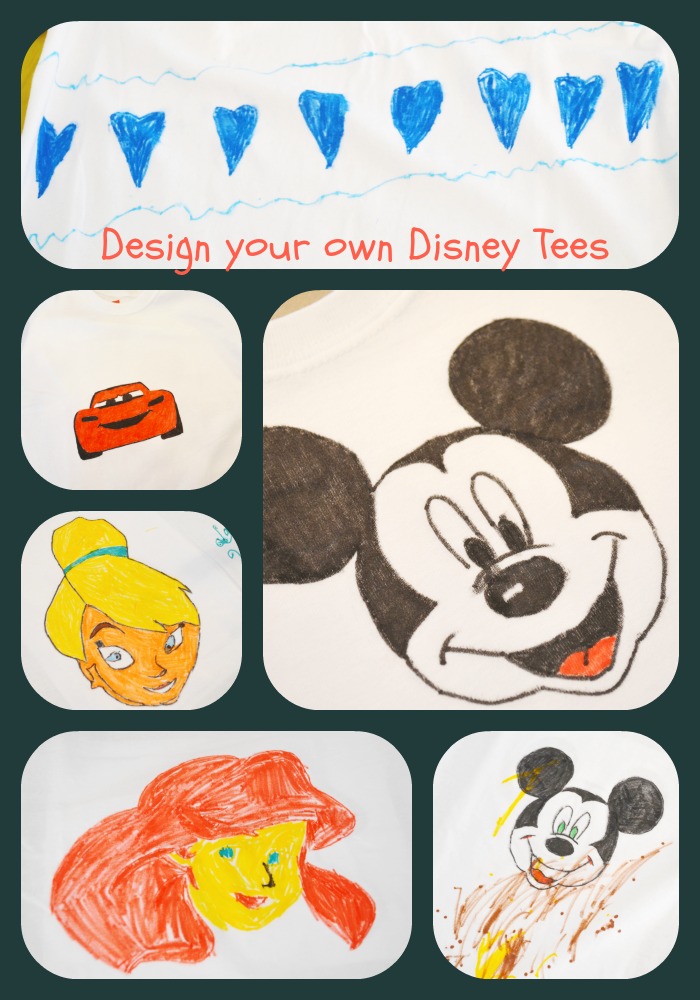 These are all Disney tees created at the party by the kids using pumpkin carving templates (the Mickeys had a little adult help)! Pretty awesome huh? We just used fabric markers, then popped the t-shirts into the dryer for 30 minutes to set the color! This is an AWESOME thing for each party goer to take home and an inexpensive way to create your own Disney shirts!! The best place to find cheap shirts is at the Dollar Tree, Michael's or other craft store, or buy a pack of large undershirts! You can easily find shirts for $3 or LESS each!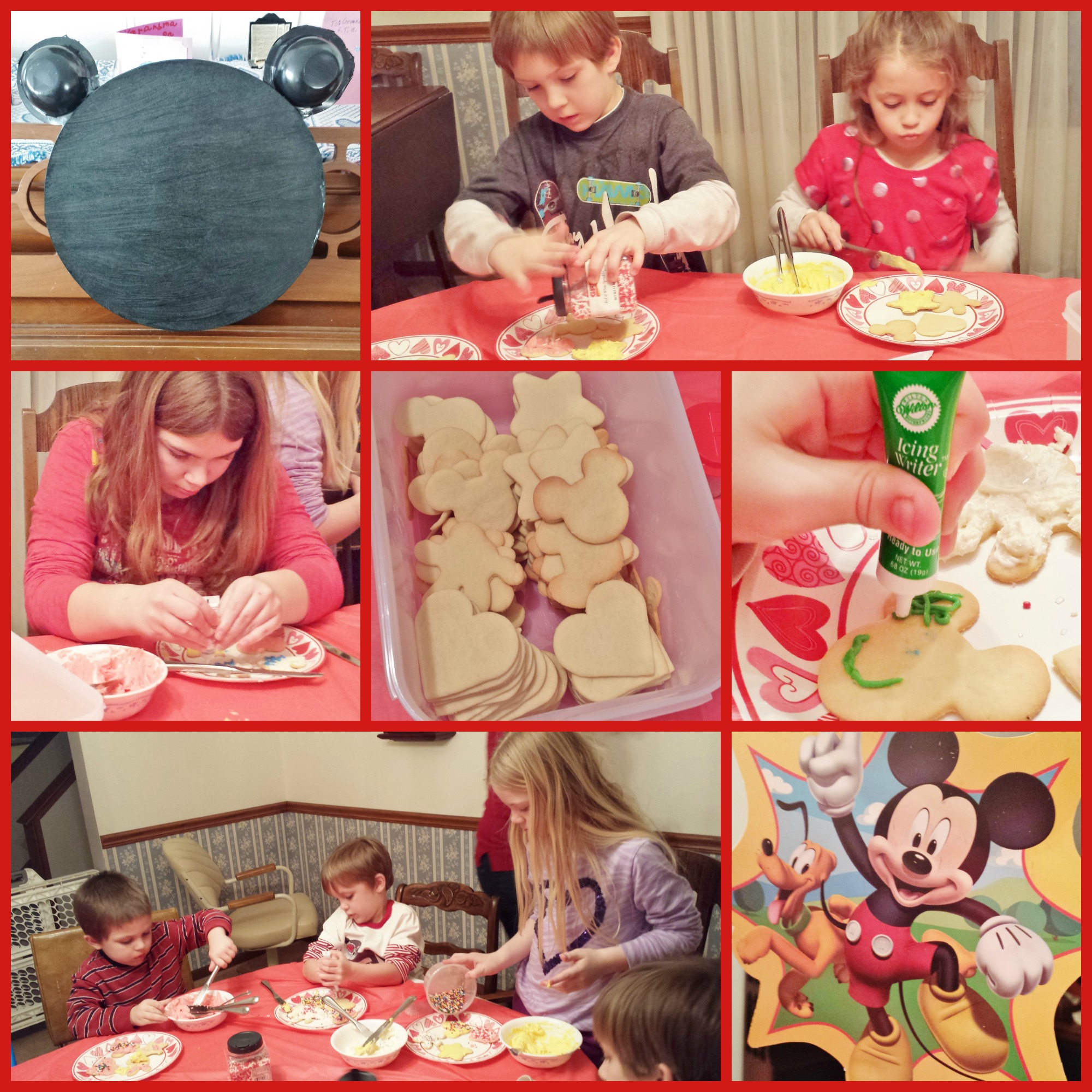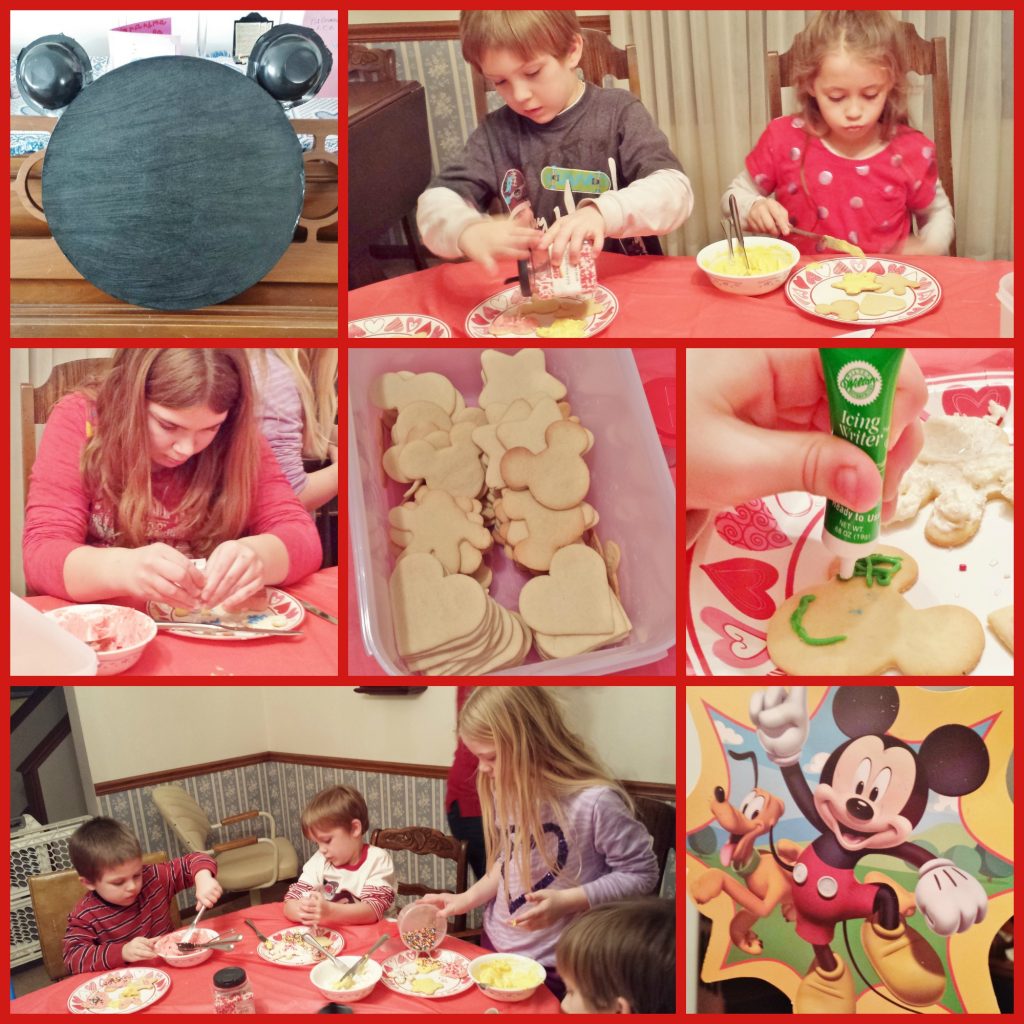 And what would a Disney party be without food? The night before the party we all got together to decorate sugar cookies that we had pressed out of a Mickey head, Mickey hands, heart, and star shaped cookie cutters. The kids frosted and sugared everything up for us then we covered them and let them sit overnight till the party the next day!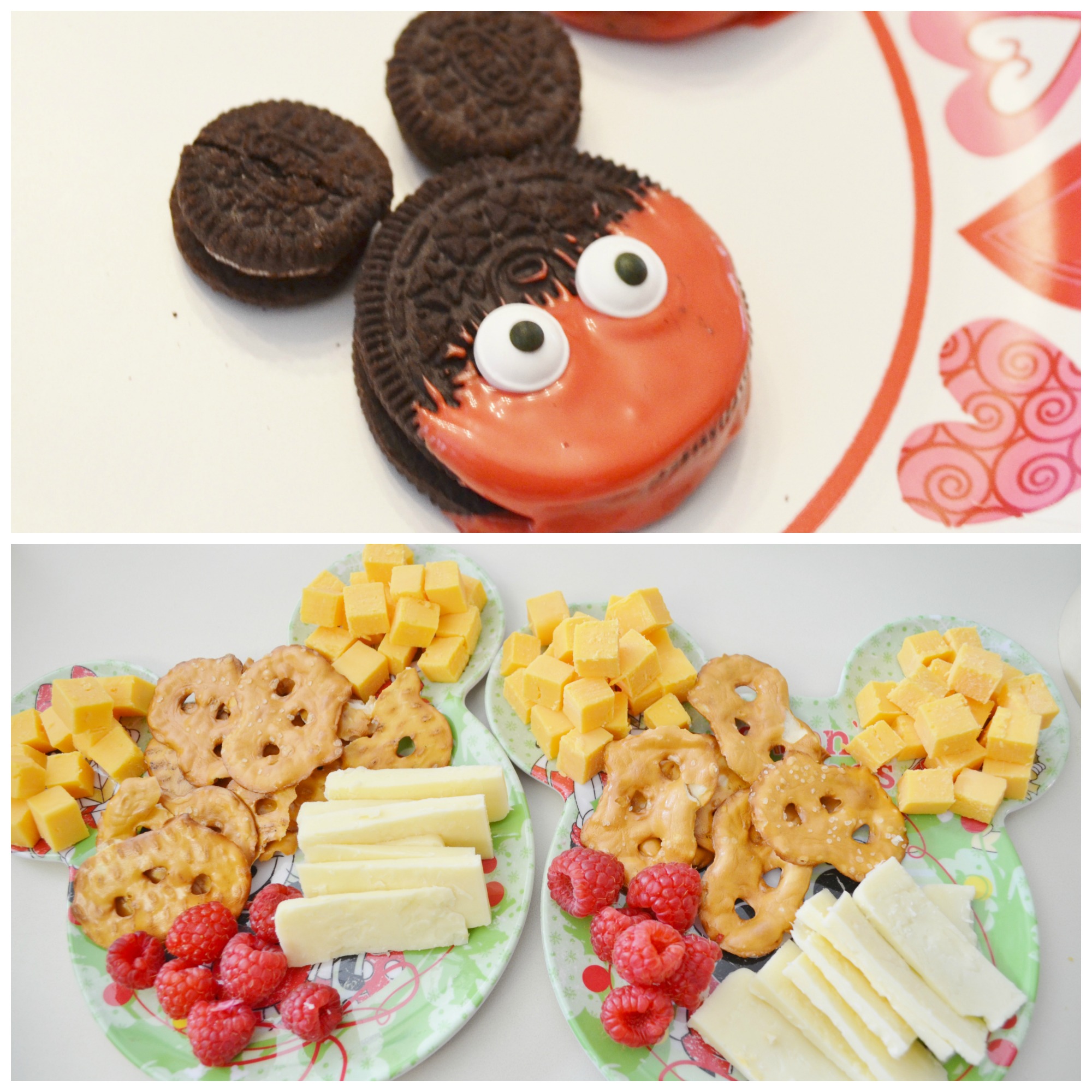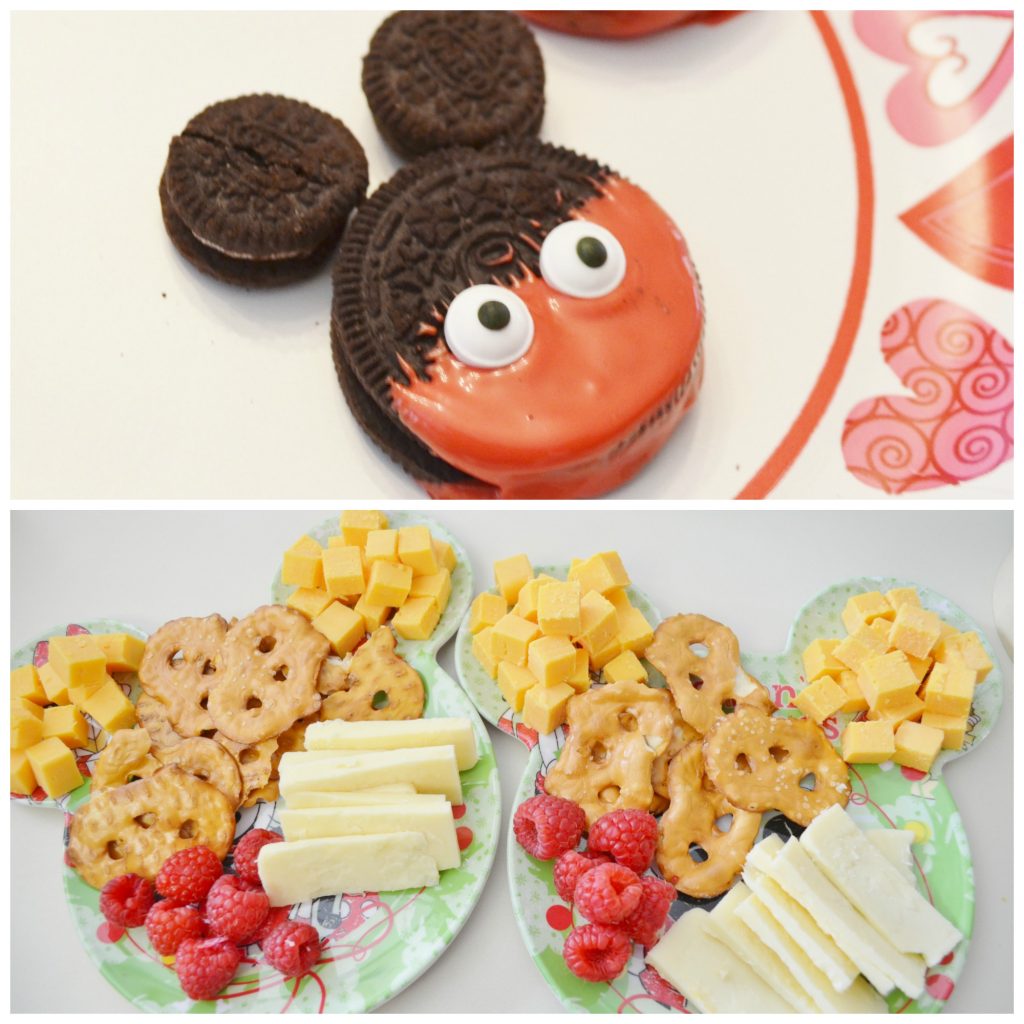 The next day we also made some yummy Oreo Mickey head cookies by dipping the bottom half in red candy melt and attaching the ears with melted chocolate.

In preparation for the party I also decided to make a ton of Disney magnets! I printed the images from Spoonful, mod podged them straight onto crafty magnetic sheets, mod podged them again on top, then cut everything out once it had dried! Not only could the kids play with the magnets on the fridge during the party but there was tons for the kids to take home!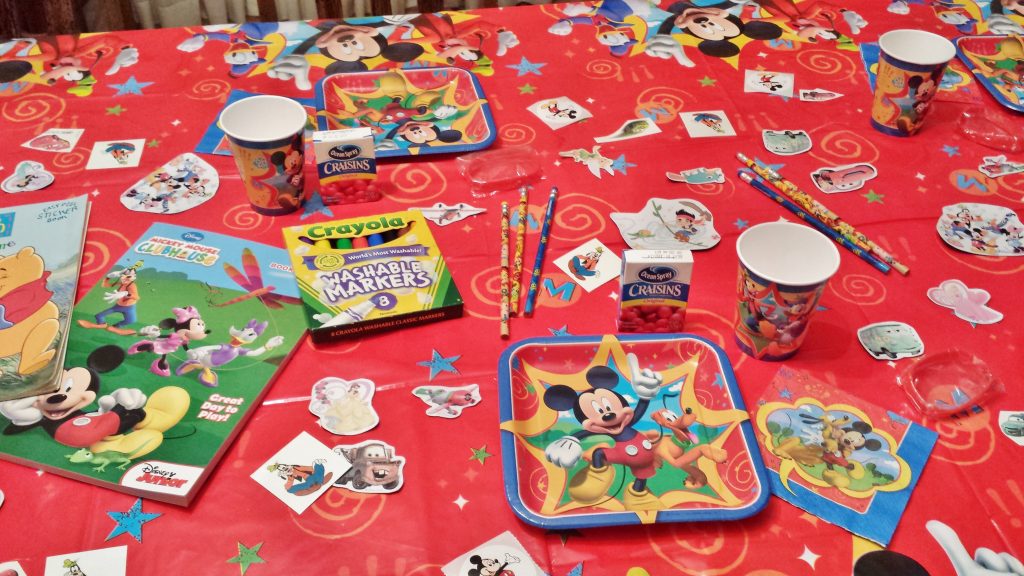 Here's a close up of our ridiculously festive Disney table! I found the Disney Pencils on clearance at Target, snagged some Disney coloring books and supplies at the Dollar Tree, and had the magnets, stickers, and tattoos placed all over the table for the kids to have fun with! We had such a blast at our party celebrating our love for Disney and the it certainly kept the kids busy all day!