Nikon D3300 DSLR Camera Review from Best Buy
This post may contain affiliate links, view our disclosure policy for details.
Disclosure: The reviewer has been compensated in the form of a Best Buy Gift Card and/or received the product/service at a reduced price or for free.
"Quality Time Deserves Quality Images"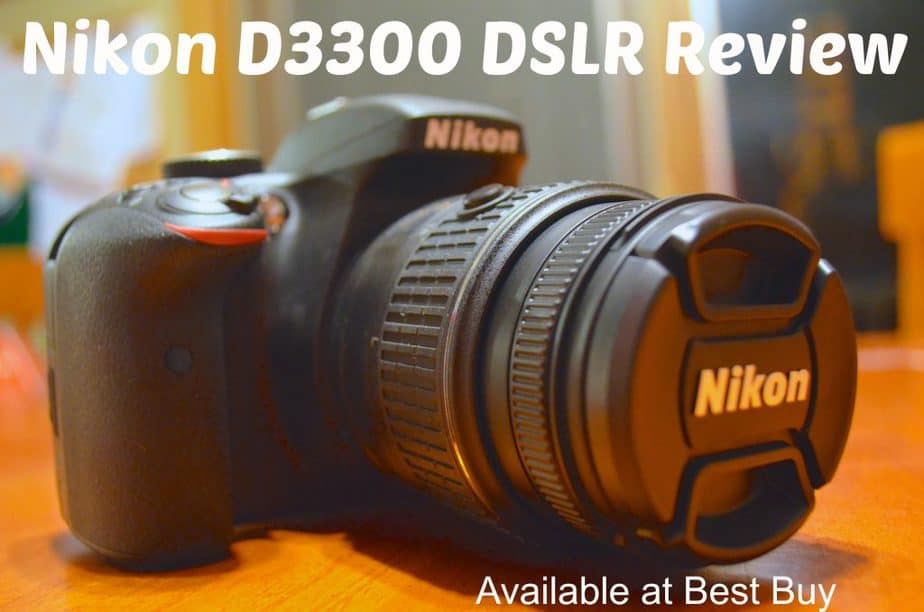 I'm not going to lie – my camera is more valuable to me than my laptop. I absolutely cannot live without my camera! And I'll tell you a little secret (well, it's not really a secret…) I'm obsessed with Nikon DSLR cameras – it's pretty much my only option when taking photos. Ever since I purchased my first DSLR 9 years ago as an investment before having kids, I have been totally ruined for anything but my Nikon DSLR camera! So when Best Buy offered me the opportunity to try out the Nikon D3300 I was really excited to get my hands on it! I was surprised at how light and compact it was!
The Nikon D3300 with AF-S DX NIKKOR 18-55mm lens has an ISO of 100-12,800 which is great for capturing great images – even in low light conditions! Have NO idea what that all means? Don't worry! This is a fantastic and affordable option for a starter DSLR if you want to take awesome photos or even start dabbling in some beginner photography classes. Plus it has a video option which makes recording those memories super easy on the go without having to tote along extra equipment. I always recommend a Nikon like the D3300 as a great starter camera because it's an affordable DSLR and you can get some amazing photos just by pointing and clicking the shutter! Nothing fancy involved! BUT if you're like me and you want to learn more it has all the options for an amateur photographer to dabble, learn, and shoot in a more manual mode with advanced settings to change.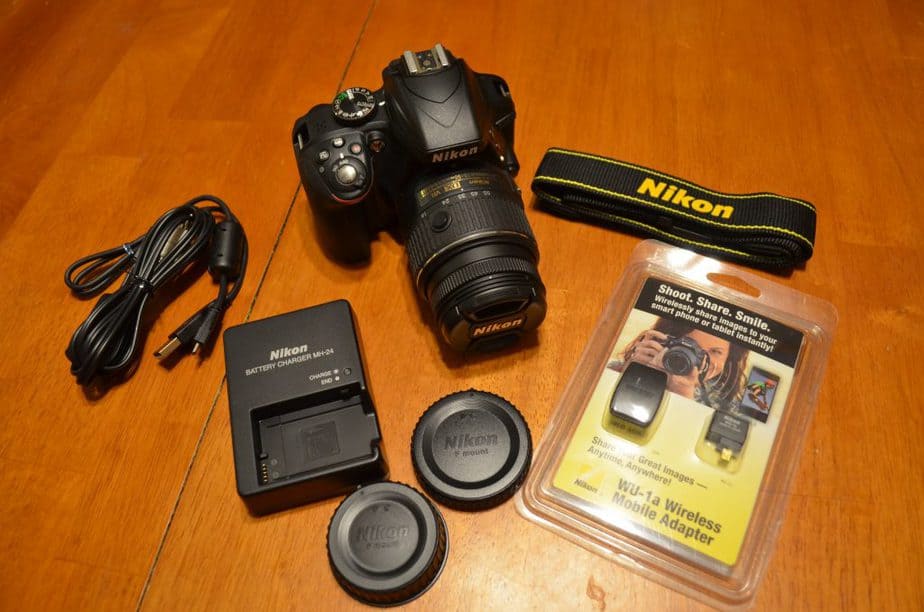 The Nikon D3300 comes with the standard cords, Nikon charger and battery and easily recognizable Nikon strap. Plus we were also sent the WU-1a Wireless Mobile Adapter which allows you to not only use your phone to snap photos with your camera from across the room (up to 49′ away!) but it also allows you to share your photos to a mobile phone or tablet (android based)! I haven't had the opportunity to play around with the WU-1a adapter much yet but it will come in great handy when taking photos of my kids and our new baby!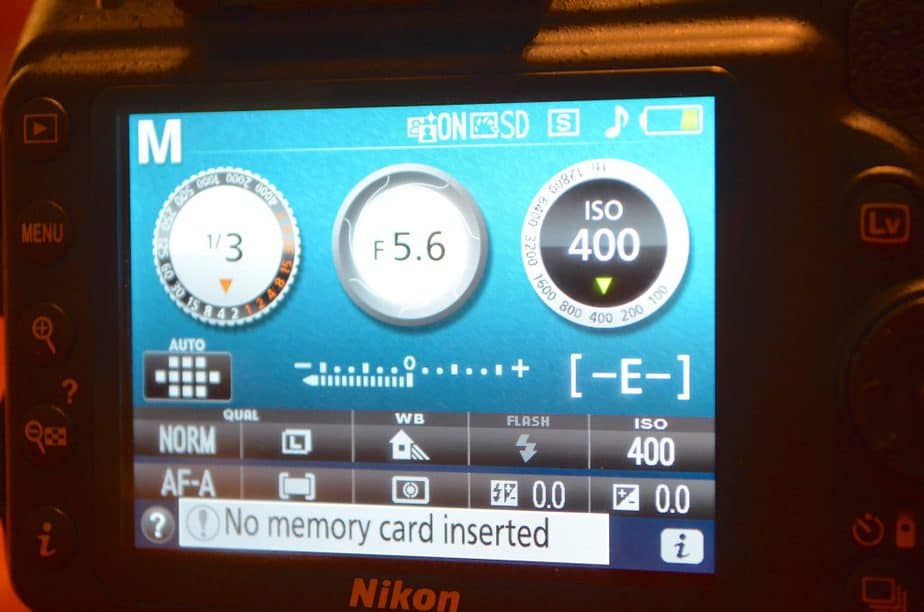 One of the things I really liked about the Nikon D3300 is the extremely simple and clear digital panel for you to read (and change) your camera settings. You can see everything at a quick glance above. I found it extremely easy to change my advanced settings and view them at a glance. The digital panel is nice and large with a clear viewing so I can see the settings change easily. And if you don't understand f stops, ISO settings, white balance, or any of those other advanced settings there is a "Guide Mode" (see below) that can help guide you through various options that the camera has to offer.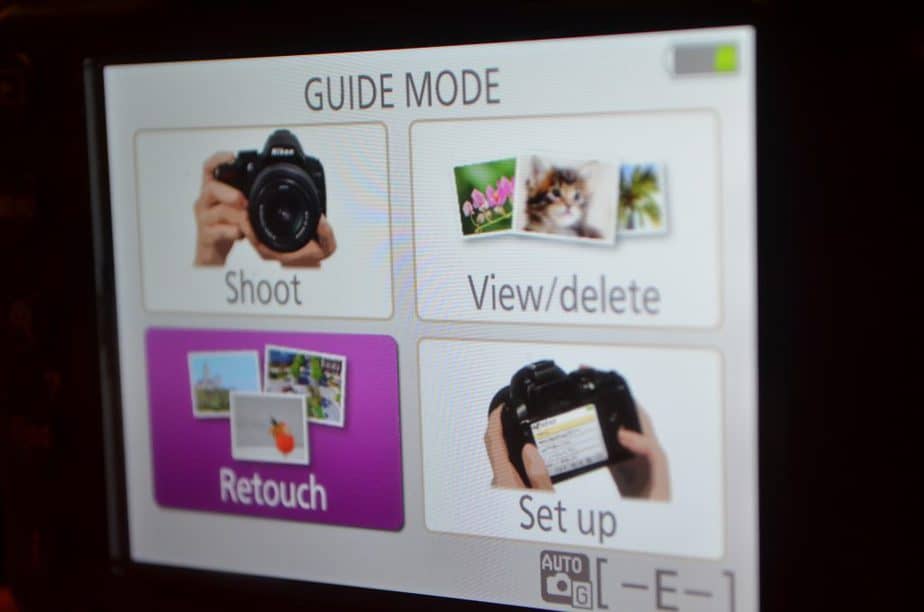 Check this out! You can go to the "Guide Mode" to view and delete photos, see set up options for changing your settings, and also this awesome "Retouch" option for you to edit your photos.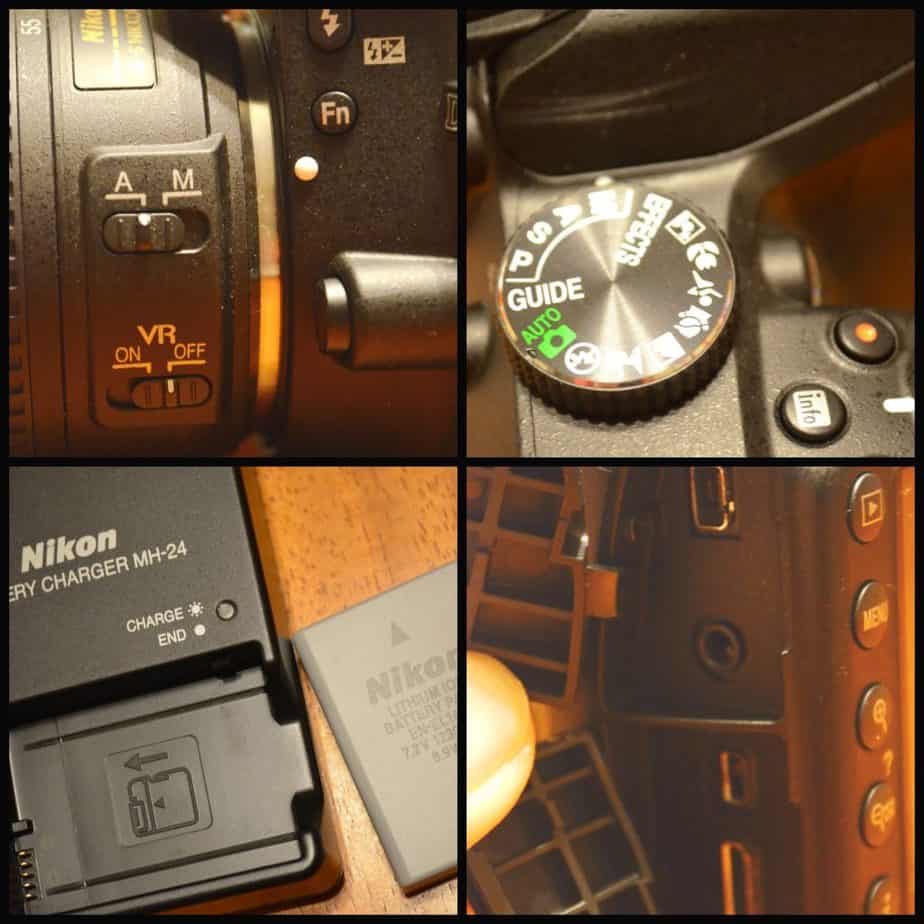 Also on the included lens you have the option for Automatic or Manual. If you're new to a DSLR you can shoot in Automatic mode and let the camera do the focusing for you. If you're like me and dabbling with some new photography techniques and trying to learn more about taking better quality images you can put your lens in manual mode and manually focus the camera.
On the turn dial you can put it simply on "AUTO" and let the camera do the thinking for you to take some pretty phenomenal photos, or you can turn the dial to choose a lot of other options from no flash, portrait, landscape, sports, night time, close up and more! It's easy to spot at a glance what setting to use!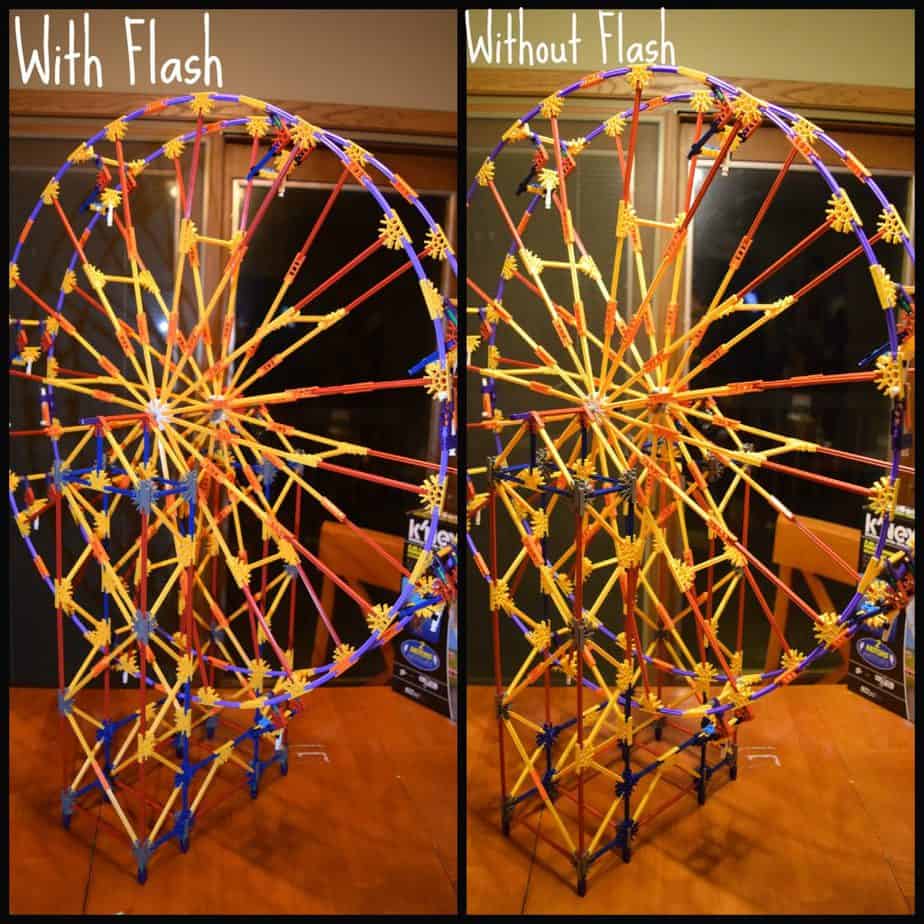 Here's an example of the same exact item with and without flash above. On the left I used the flash and on the right I turned the flash off simply by using the turn dial. Nothing fancy, no advanced settings, no editing – just point and click!


We all know that with some photography know how and good software you can create some pretty amazing photos, so I wanted to focus on how photos turn our with absolutely NO DSLR experience and NO editing. No fancy settings, no manual focusing, nothing! None of my images are edited except to add the text on. I LOVE the Nikon D3300 "Effects" option on the turn dial. All you do is rotate the dial and you can get all sorts of fun special effects that make you look like a pro. My dog Jenny & our Christmas tree are all taken at the same time just in different modes by rotating the dial.
Here are just a few more photos – NO editing, NO flash, just pointed and clicked!

Whether you're new to the DSLR world or you're knee deep in photography classes and wanting to try your hand at a more advanced camera the Nikon D3300 offers the best of both worlds for newbies and amateurs!