Stain Your Own DIY Wood Flower Box Home Decor
This post may contain affiliate links, view our disclosure policy for details.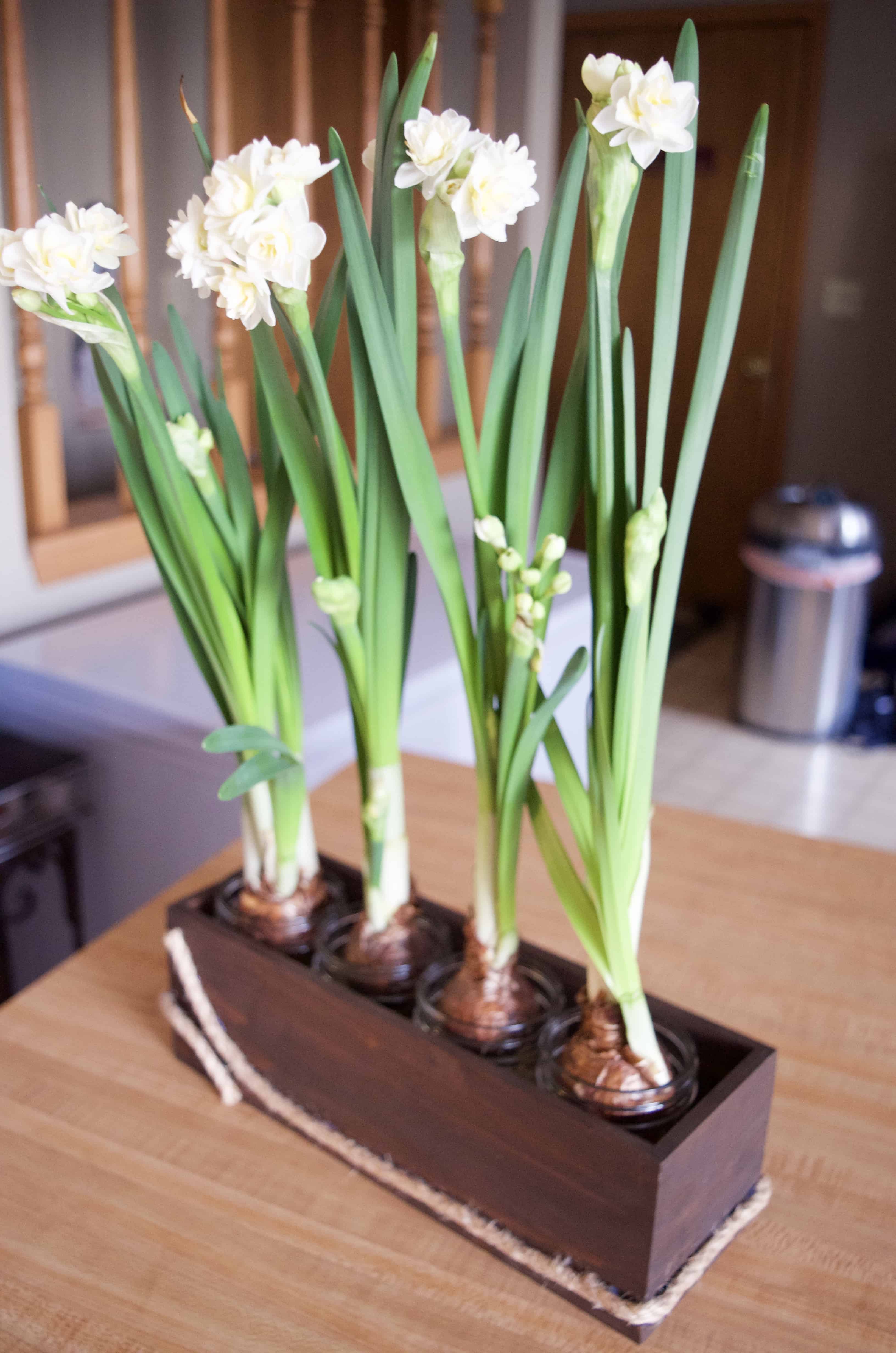 This past year I've been enjoying creating my own home decor as a more budget friendly and customizable way to features things I love in my house. This simple wooden decor box makes a beautiful gift, gift basket, or home decor for yourself! It takes under 15 minutes to put the entire thing together – plants included!
Wood Box Home Decor Materials:
Unfinished wood box (Oriental Trading sent us one!)
Rope (Oriental Trading sent us this too!)
Wood Stain 
Hot Glue gun
Optional: flowers, herbs, mason jars, letter tiles, etc.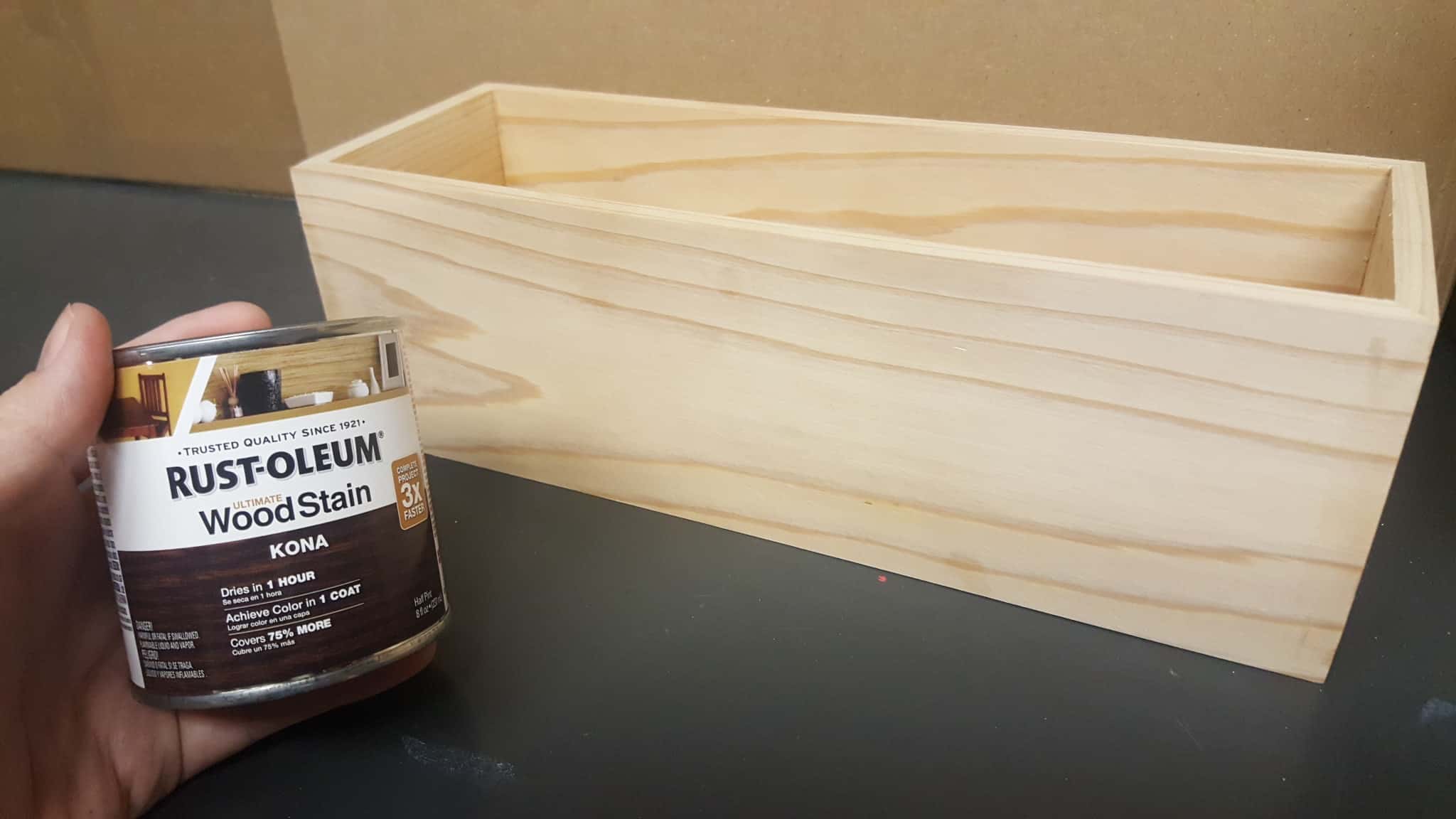 I wanted to make our box a centerpiece with some sort of greenery with a rustic design so I chose a dark Kona wood stain. This stuff goes a LONG way so buy the smallest can you can find! You'll want to make sure you have an old rag or towel handy for this that you don't mind completely ruining.
I didn't do anything special to prep for this project. Oriental Trading sent this awesome unfinished wooden box that I love and it was ready to stain! Dip your rag very lightly into your stain and rub across the box following the grain of the wood. Be careful because this will stain your fingers! I decided to stain both the outside and the inside of our box – doesn't that color look lovely?!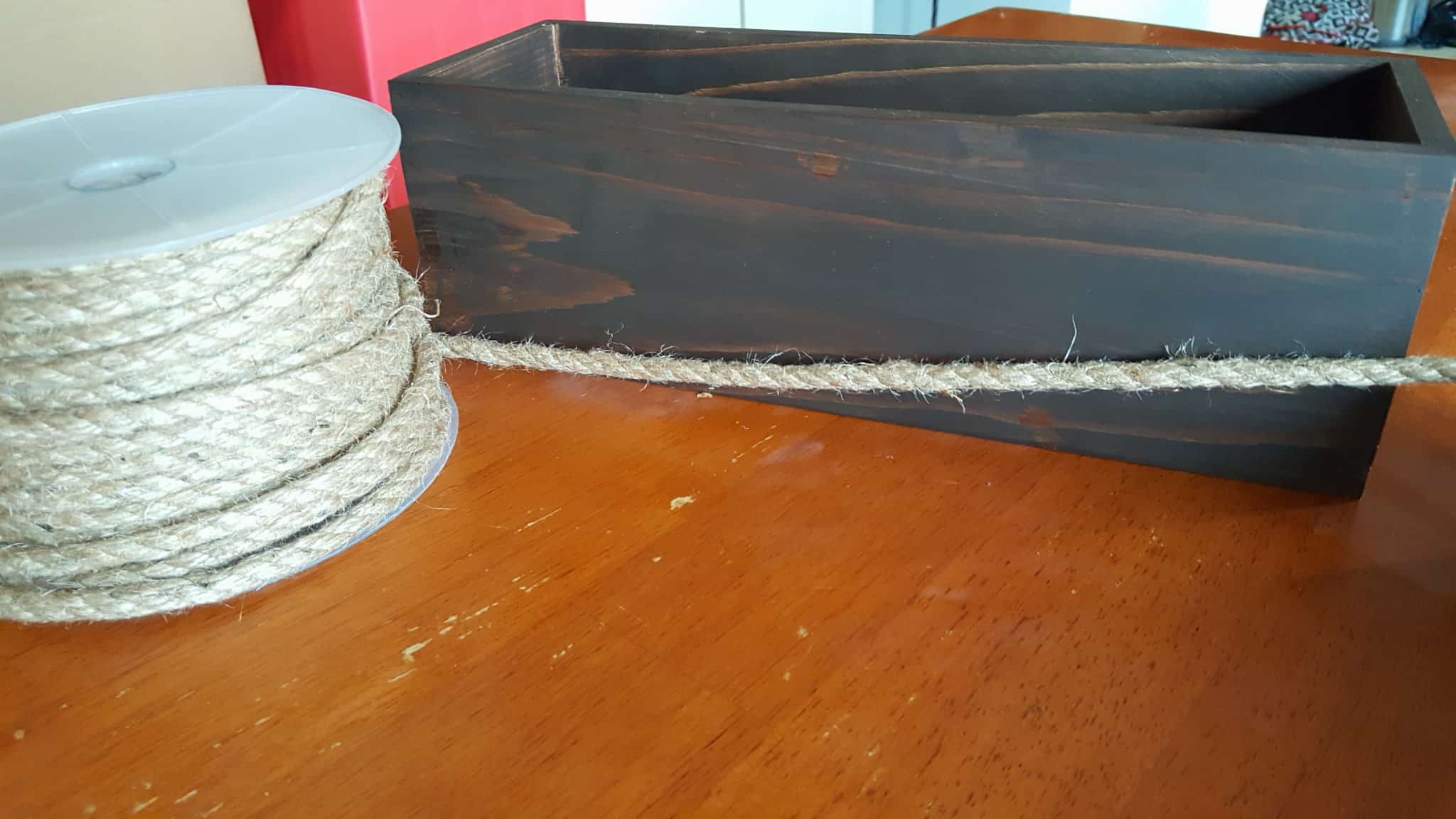 I also chose a really thick rope from Oriental Trading to enhance my rustic theme. I had initially intended to use it to form a word in cursive on the box but I decided to just hot glue it all the way around the box.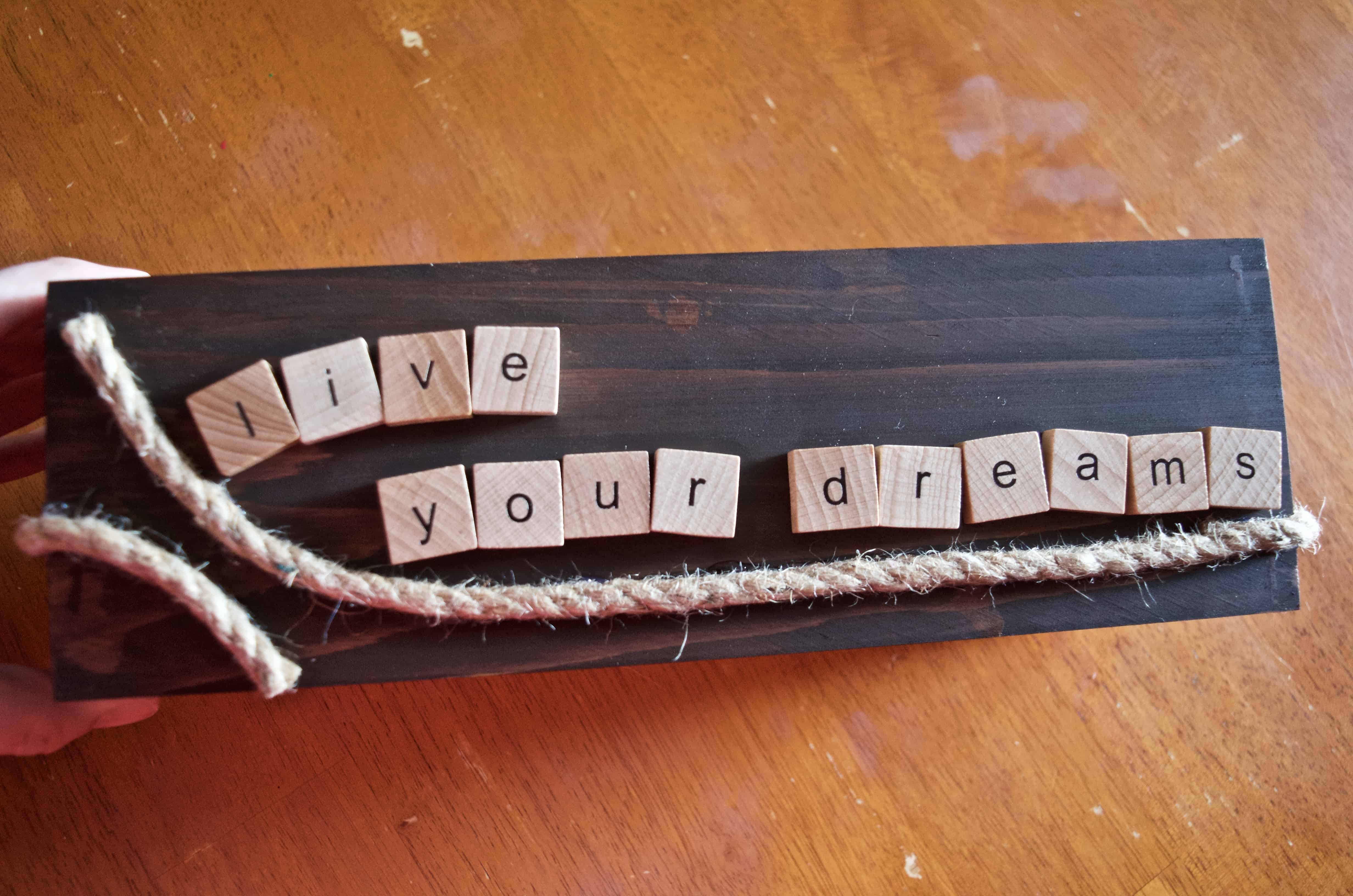 You can see that on this side of the box I added a little flair with the rope and hot glued it into place. I had also ordered some letter tiles from Oriental Trading with the intention of writing "Live Your Dreams" on the side but ultimately I ended up leaving the letters off.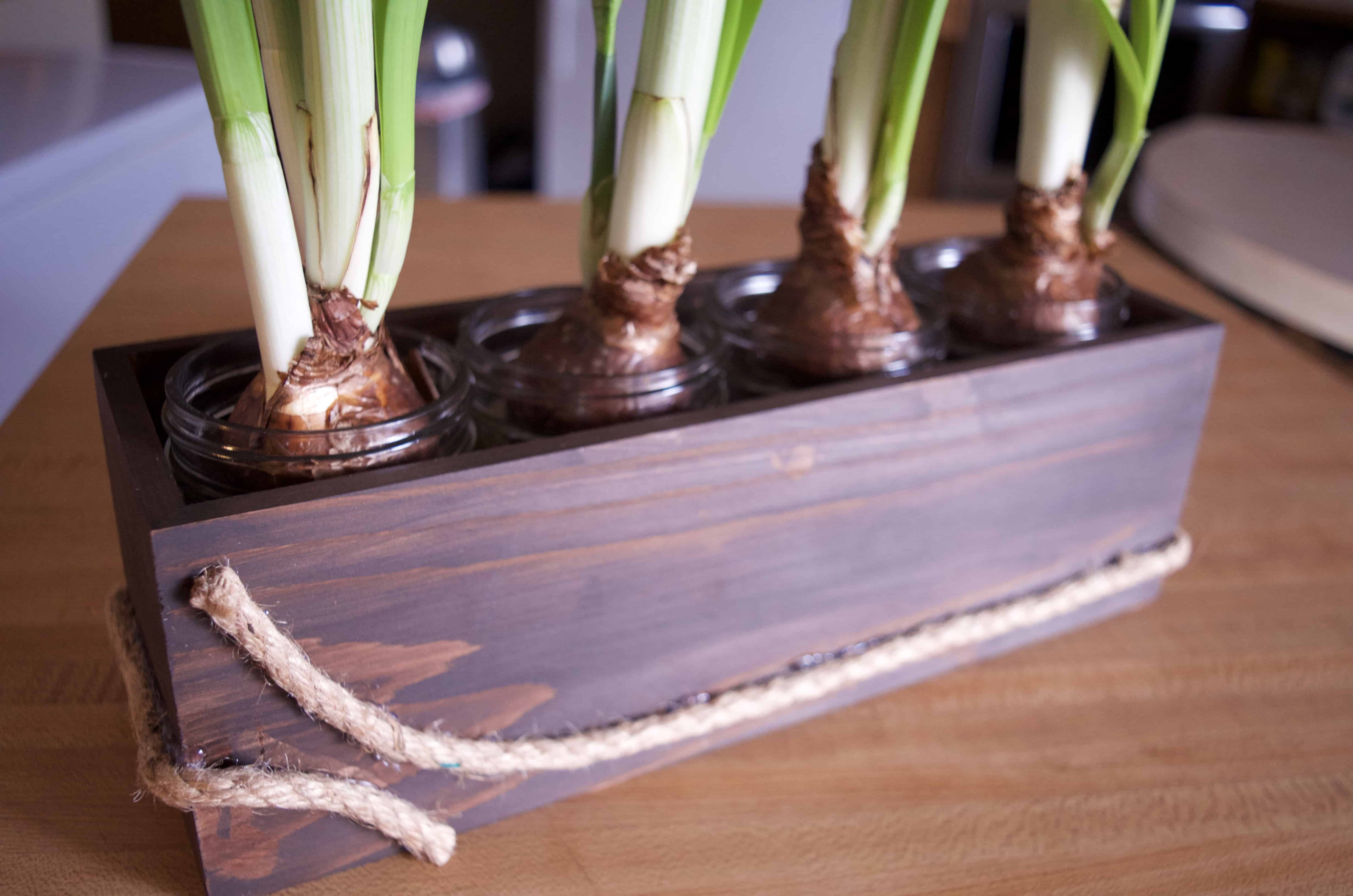 I went into this project with one idea (to make an herb kitchen planter box) and ended up changing up my ideas several times until I settled on planting these beautiful white flower bulbs in mason jars! The pint mason jars fit absolutely perfectly inside the wood planter box!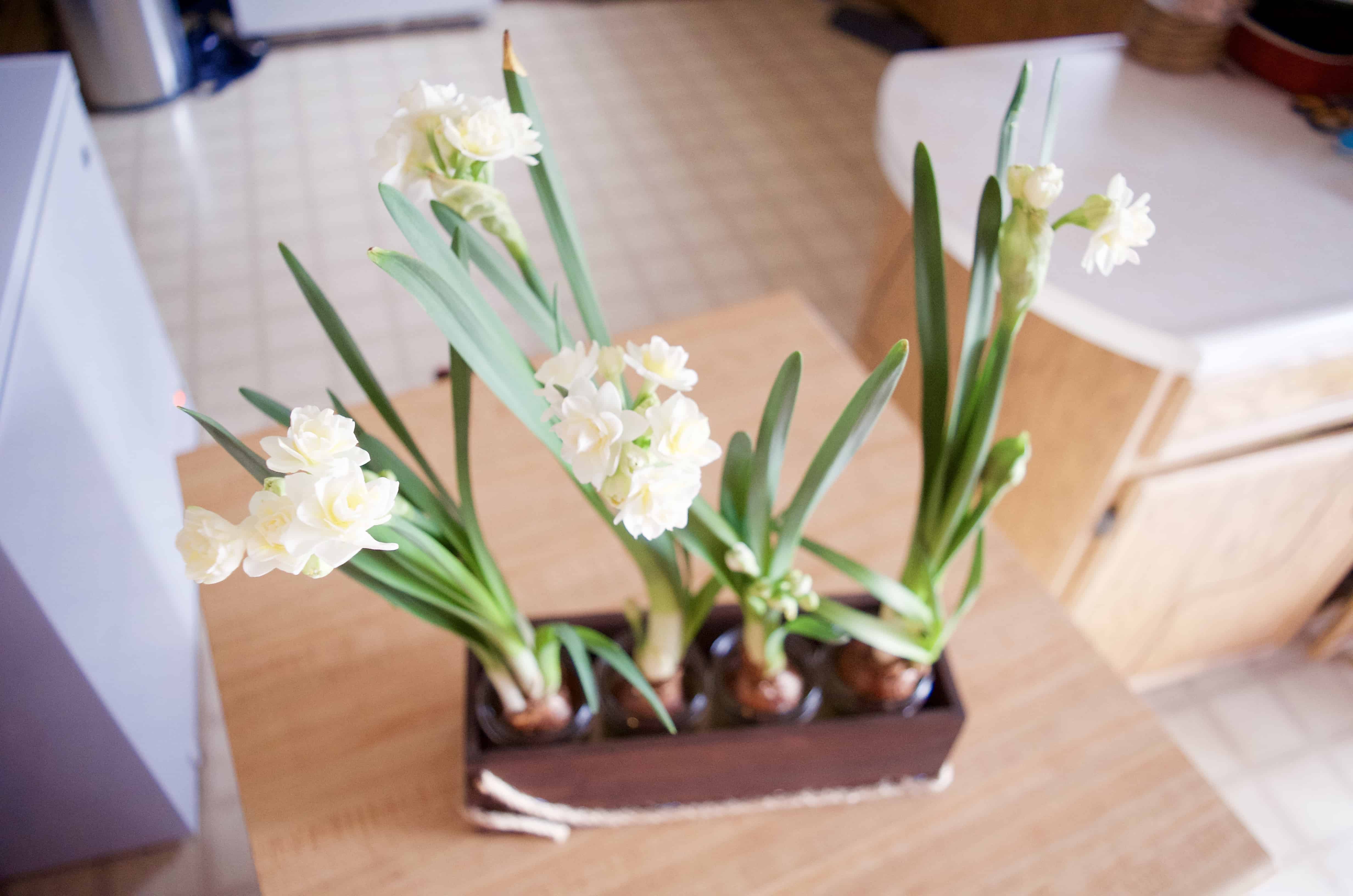 It makes a stunning center piece and only took a few minutes to create! I already have it on my list to order several more of the unfinished wood boxes because I have many more ideas of what to make since this one turned out so nicely! I'd like to make one filled with coffee beans and white candles too! The ideas are limitless!
Don't forget to check out all of the sales and craft supplies at Oriental Trading when planning your projects & parties!
Check out some of the other projects we've done with Oriental Trading!