FREE Chicken Life Cycle Printable Math Board Game
This post may contain affiliate links, view our disclosure policy for details.
Our printable chicken life cycle coloring book and our chicken life cycle spinner toy were so popular we decided to extend the series to include this free chicken life cycle printable math board game! It's a simple setup geared for ages 3-6 (or preschool and kindergarten) and is great for basic math skill practice and fine motor skills.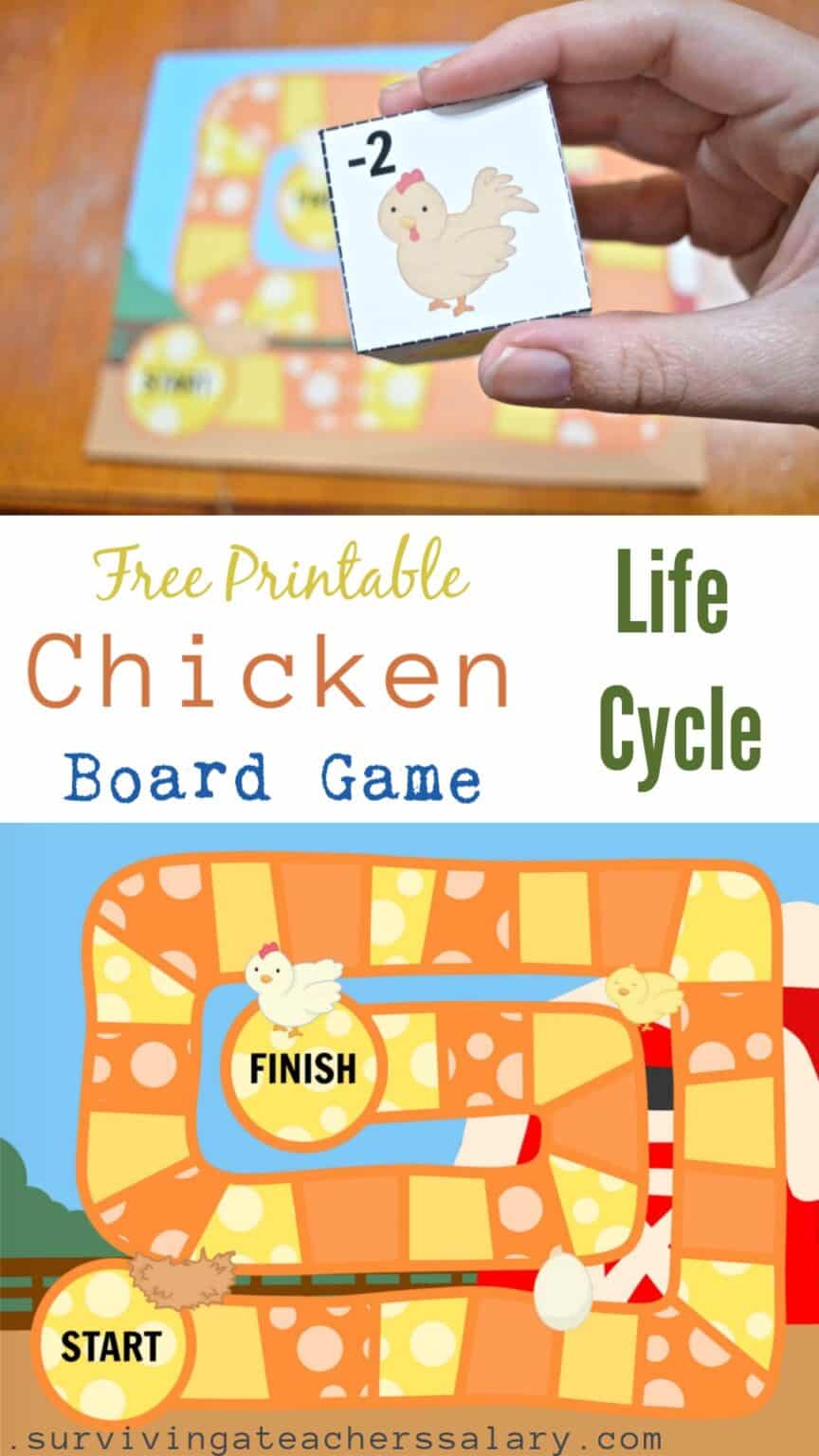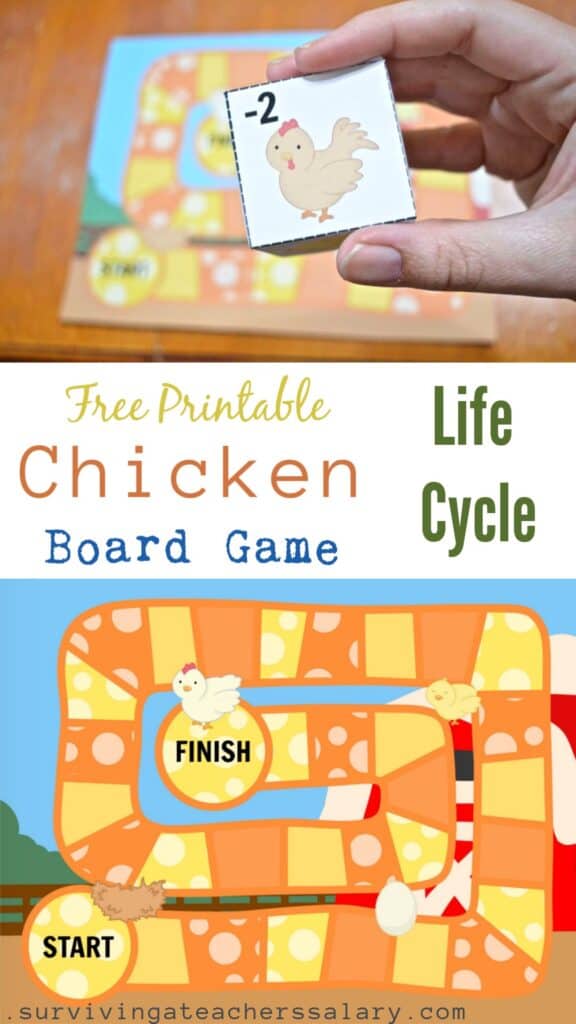 Included in this free printable board game is two different chicken life cycle design sets. One that is more printer friendly featuring a white background and one is featured with a beautiful colorful farm life background. I recommend laminating your board game with a simple home laminator
 to make it last longer!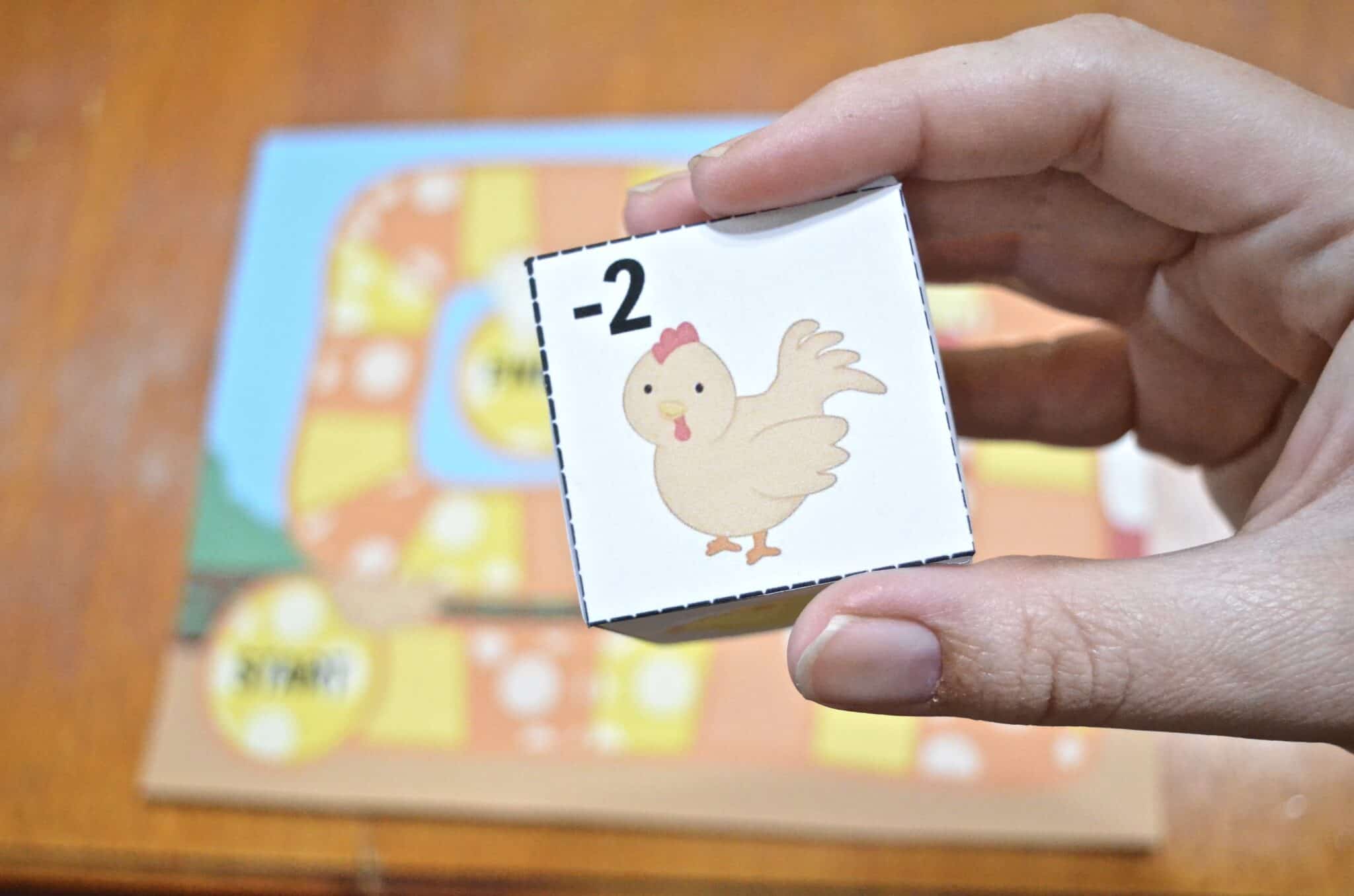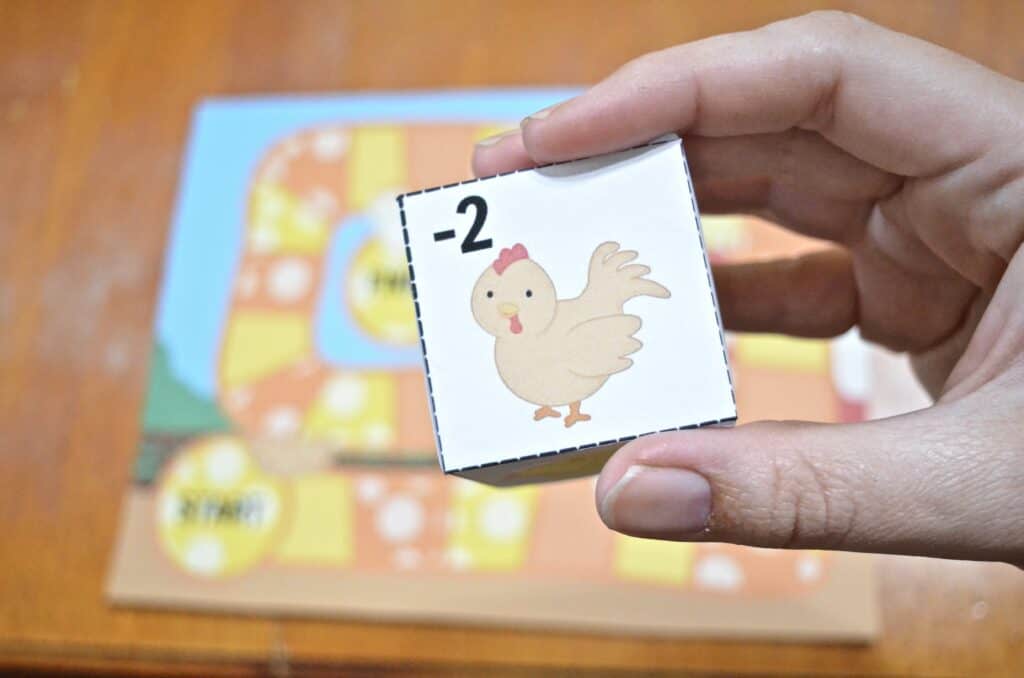 The 3D cube game piece is fairly simple to create. Just cut out the printed sheet, fold along the dotted lines, then tape or glue into place! (Or if you want to go the easy way just cut and glue each side onto a small block of wood instead!)
One each side you'll see a + number or a – number. When you roll the dice simply read the number on the side facing up and then move forward or backward the amount of spaces it shows you on the dice!

I have left this as an open ended board game so you can use it however you want to! Below are a few ideas to get you started. If you're feeling extra crafty I found this cool tutorial for a felt chicken life cycle project.

Ideas on How to Play the Board Game:
Using this life cycle chicken set as pawns, play this board game as a cooperative style where all players work together to move the chicken through its life cycle! Roll the dice and follow the movements it directs. As you move through the board game swap your pieces from nest to egg to chicken as you land on those spaces on the game!

Using chicken pawns or any other marker you want (coins will work too!), have individual players roll the dice in turn competing to see who complete's their chicken life cycle the fastest!

Print two separate board games out as a competition between two people. Set a timer and have both players AT THE SAME TIME roll their dice and follow their simple math problems to move forwards or backwards on the board. Whoever finishes first wins!
If you appreciate this free content and would like to help contribute in a small way in helping me continue providing free educational resources for others, feel free to send a token of your appreciation via Paypal here. Any amount helps and is greatly appreciated.