Healthy Orange Pumpkin Halloween Snack for Kids
This post may contain affiliate links, view our disclosure policy for details.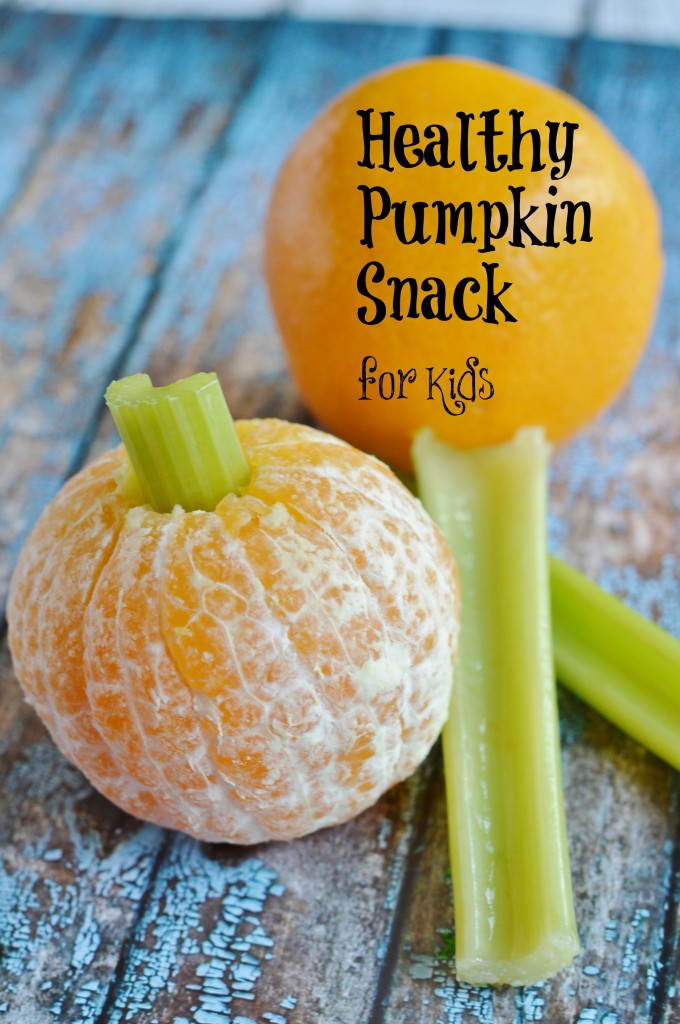 This adorable "pumpkin" snack for kids to celebrate fall or Halloween is plenty of fun to send in their lunchboxes or wrap up for each student in class for their seasonal parties! And the great thing is you only need TWO ingredients – an orange (per child) and celery!
Cut your celery into several smaller pieces which will turn into the pumpkin "stem". Peel your oranges and set them onto a plate. Take your celery "stem" and gently place it just inside the top of the orange – make sure not to press hard enough that you break open the orange or squirt juice everywhere! And don't forget to keep your snacks in the fridge until they are ready to be eaten!
If you loved this Healthy Halloween Kid's Snack idea make sure to check out our Healthy Monster Teeth Snack too!