Ultimate Space Gift Guide Ideas That Are Out of this World
This post may contain affiliate links, view our disclosure policy for details.
__________________________________
We are a pretty big space loving household! Just go outside on a dark night and look up at the sky – it's just amazing! So many kids dream of being astronauts when they are little and galaxy themed decor is pretty popular too – any of the choices below make fantastic gift options!
Below are various space themed gift ideas from NASA to pretend play and more! This is the Ultimate Space Gift Guide Ideas Collection of All Time!
__________________________________
The NASA Collection: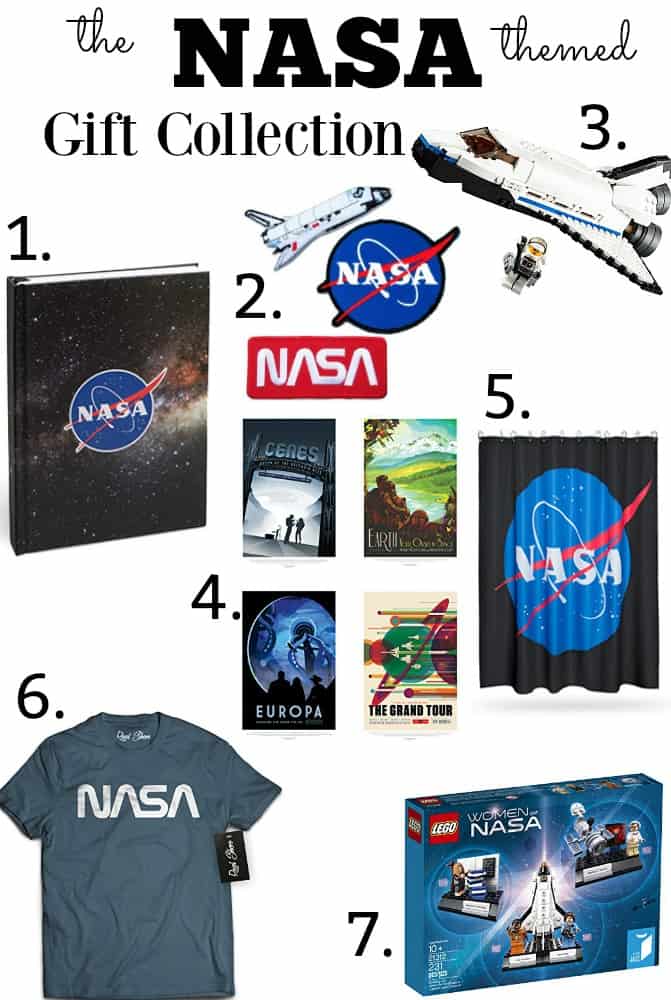 1. NASA Journal
2. NASA Iron on Patches
3. LEGO Creator Space Shuttle Explorer
4. NASA Art Prints
5. NASA Shower Curtain
6. Retro NASA Soft T-Shirt
7. LEGO Ideas Women of Nasa
The GALAXY Collection: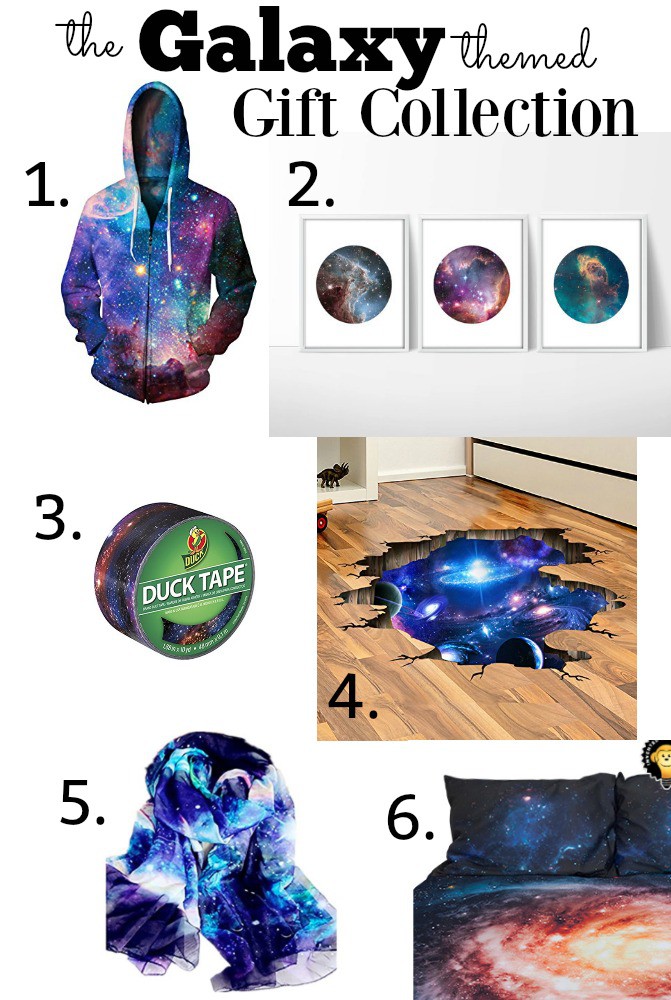 1. 3D Galaxy Hoodie Sweatshirt
2. Hubble Telescope Art Print Set
3. Galaxy DUCT Tape
4. Breakthrough Galaxy Wall Decals
5. Galaxy Scarf
6. Galaxy Bed Set and Galaxy Cosmo Bed Set
The Constellation Collection:
Heat Changing Constellation Mug
Sock It To Me Constellations Knee High Socks
Constellation Baseball Cap
Constellation Cardigan
Constellation Globe
The Planetary Collection: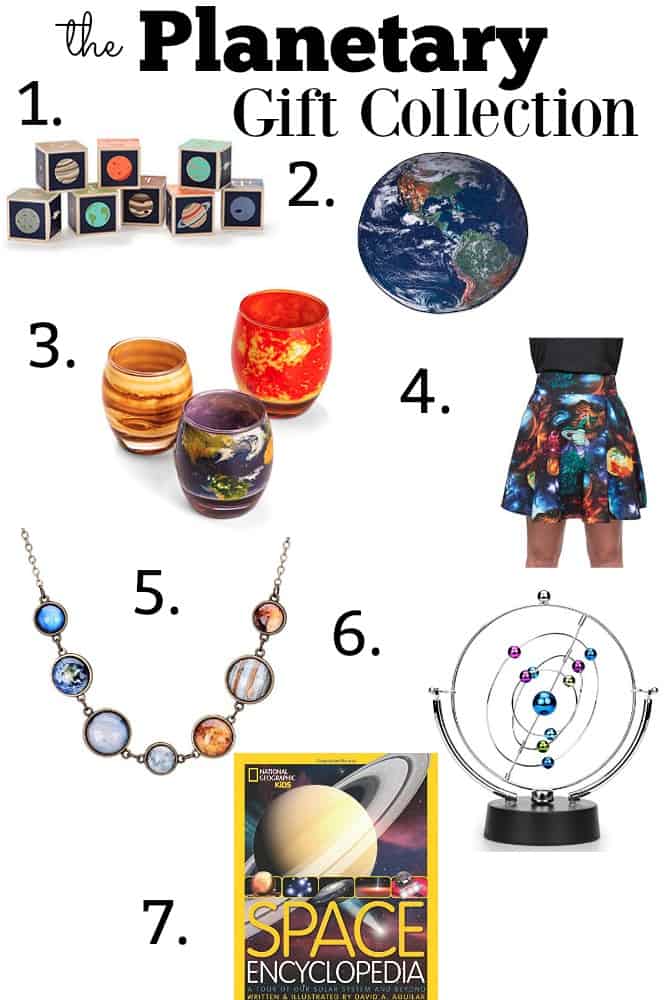 1. Planetary Building Blocks
2. Planetary Fleece Blanket
3. Planetary Glass Set
4. Planetary Skater Skirt
5. Planetary Necklace
6. Perpetual Motion desk toy
7. Space Encyclopedia – National Geographic Kids
8. Planetary Bracelet Bangle
9. Solar System Fleece Throw Blanket
The International Astronaut Pretending Station:
1. GeoSafari Constellation & Solar System Explorer
2. Space Peel and Stick Wall Decals
3. Astronaut Freeze Dried Ice Cream
4. 60 pc Space and Astronaut Toy Action Figures
5. Astronaut Handbook
6. Space Adventure Play Tent
7. Space Pod Playhouse
8. Astronaut Duvet Cover Set
The Man in the Moon Collection:

Moon In My Room RC Wall Decor
3D Printing Moon Lamp
Interchangeable Moon Phase Necklace
Stuffed Moon Celestial Buddies
Space Yourself Far Out Gear:
I need my space coffee cup Lapel Pin
Color the Galaxy
Astronaut Tea Infuser Pod
Check out some of our other Space Related Content: