Magical Harry Potter Gifts for Adults & for Kids that Even Muggles Love
This post may contain affiliate links, view our disclosure policy for details.
Harry Potter Fans UNITE for what I'm ALWAYS looking for – cheap Harry Potter gifts! It's no secret that I'm pretty Harry Potter obsessed and I have no shame in wearing it every day but I'm always looking for something unique and something affordable!
Magical Harry Potter Home & Bath Gifts:
These gifts below make unique thoughtful gift ideas for Harry Potter lovers!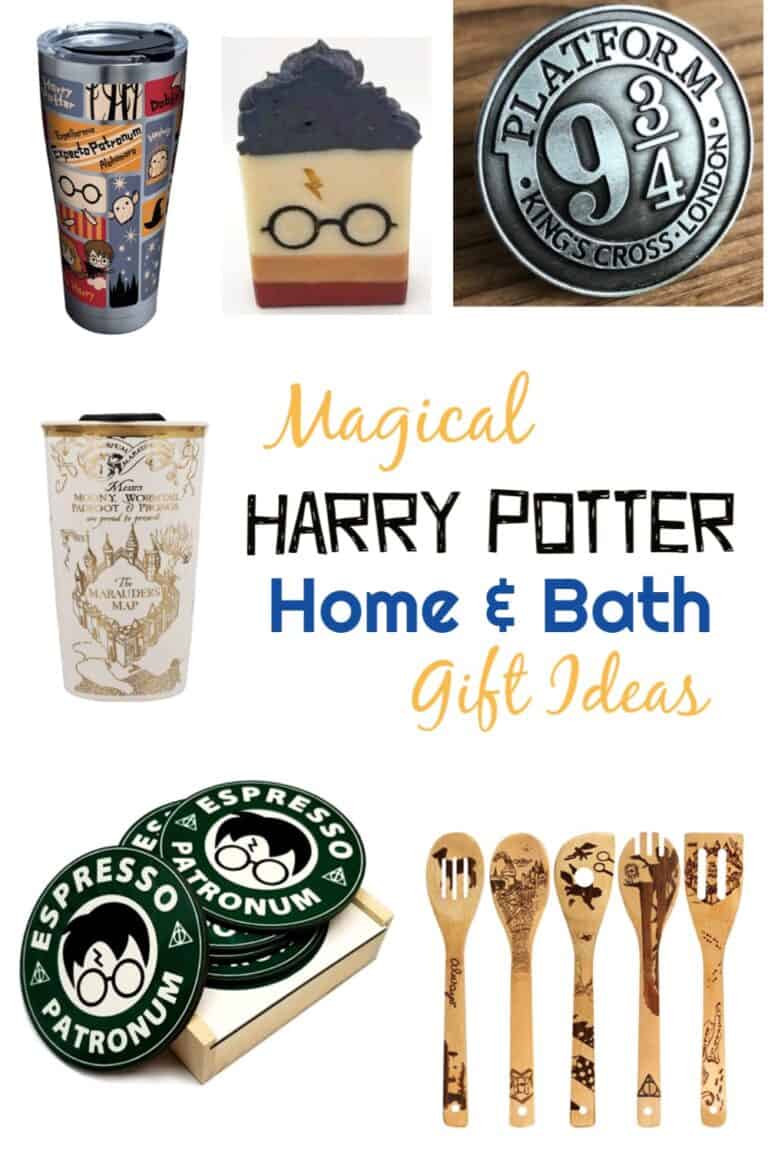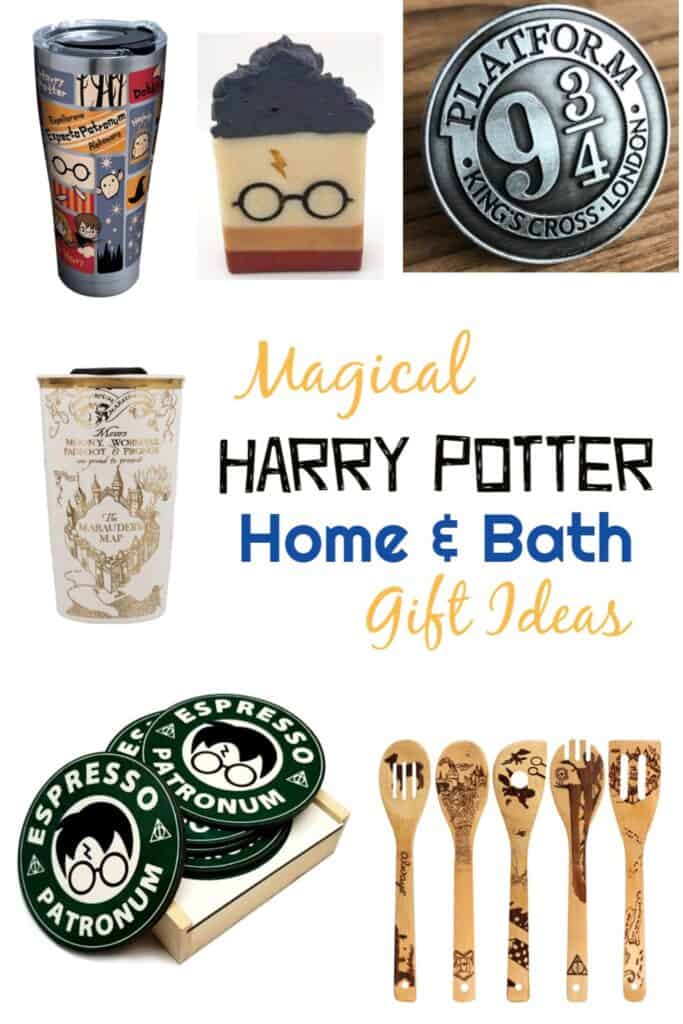 Handmade Harry Potter soap
Platform 9 3/4 Drawer Knobs
Travel Coffee & Tea Mug
Tervis Tumbler Coffee Mug
Magical Pot Holders & Hot Pads
Espresso Patronum Coaster Set
Wooden Bamboo Kitchen Utensil Set
Potterhead Jewelry, Clothes & Accessories Ideas:
Harry Potter t-shirts are a dime a dozen, but you'll absolutely stand out with the gift choices below!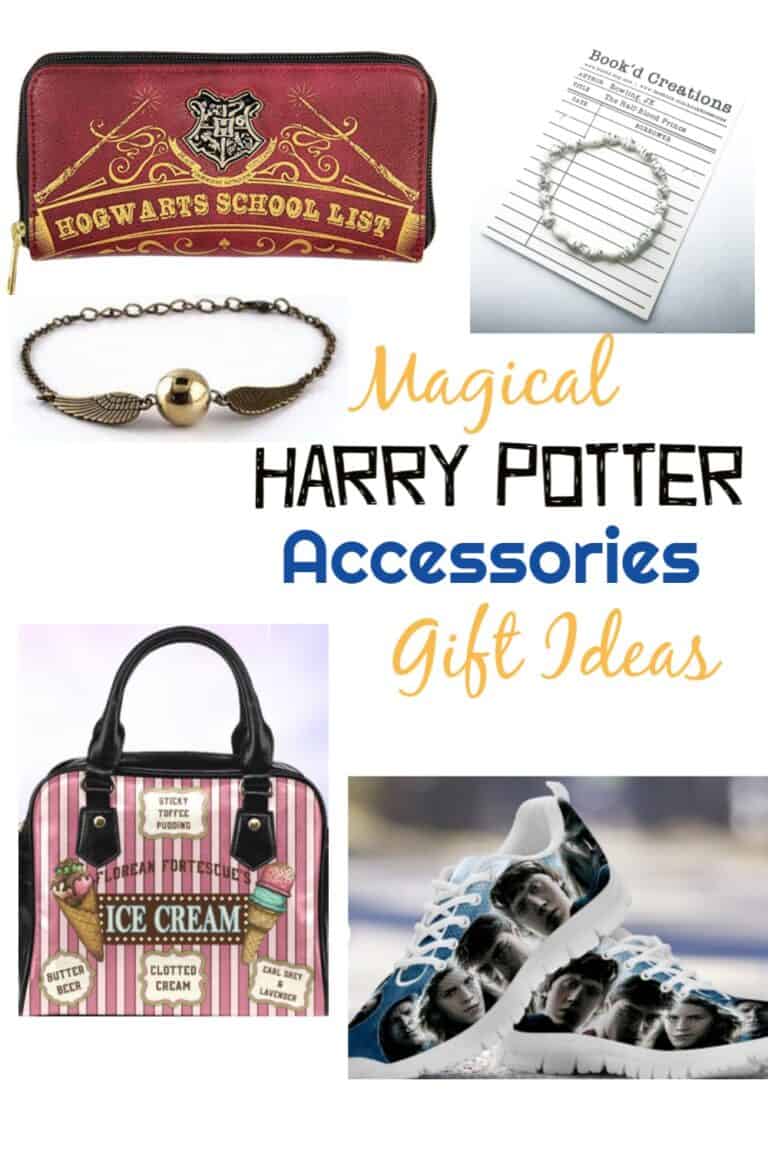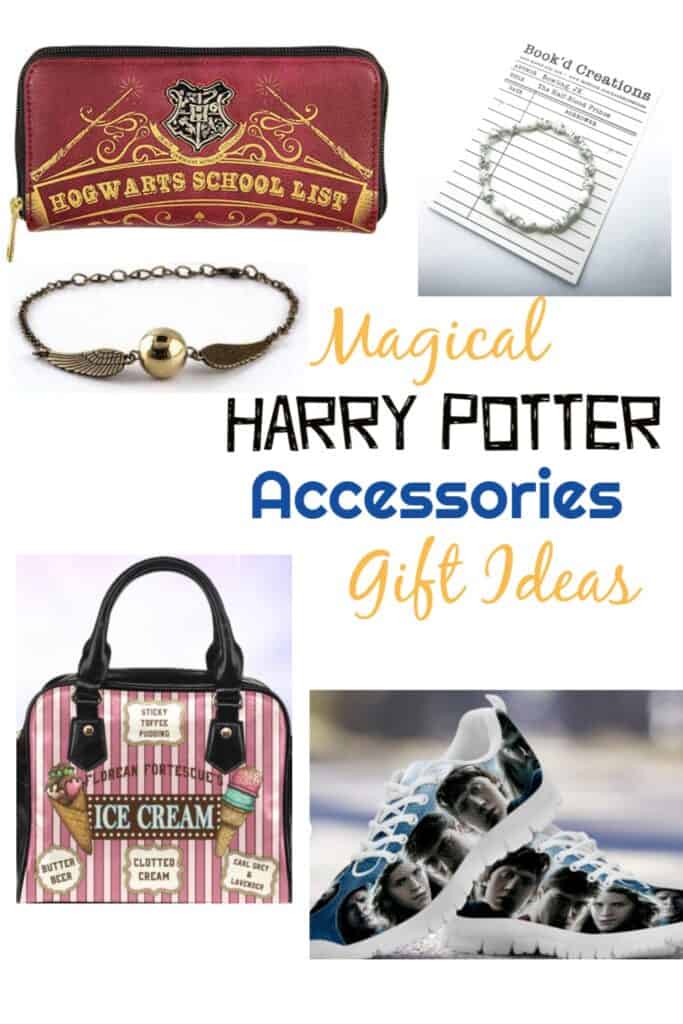 Harry Potter Golden Snitch Bracelet
Paper Bead Book Bracelet
Harry Potter Shoes
Hogwarts School List Wallet
Vegan Leather Florean Fortescues Purse
Harry Potter Candy Must Haves:
Yum yum yum! Honeydukes is one of my favorite places to visit in the Wizarding World of Harry Potter but it definitely comes with a hefty price tag. Here are some delicious themed treats that will fit your budget just right. Or you can buy some molds
and make them yourselves!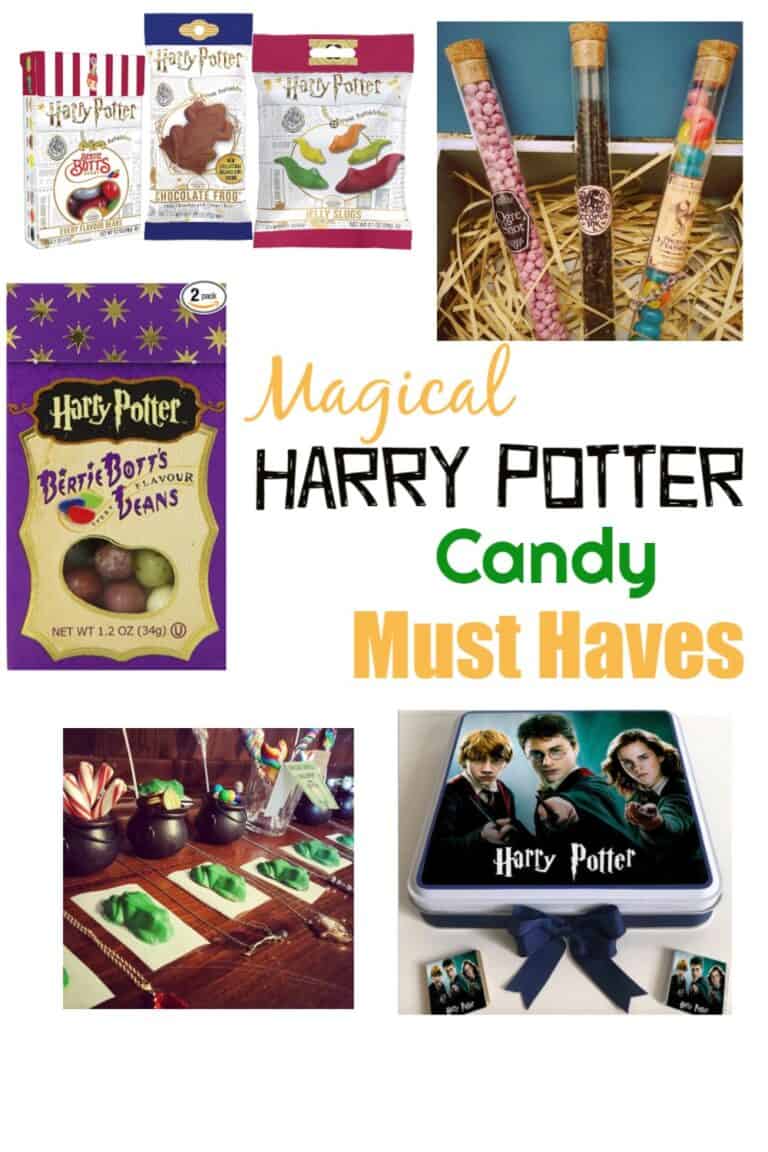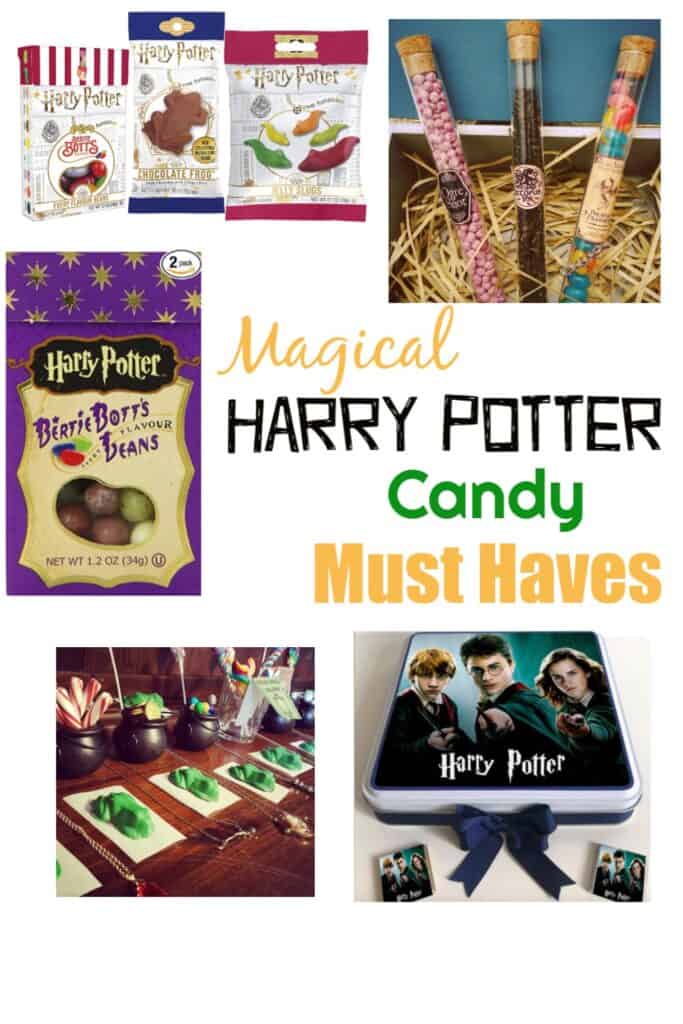 Chocolate Frog Candy Mold
Berties Bots 2 pk or Slugs / Bertie's Botts / Chocolate Frog combo
Gift Box of Chocolates
HP Themed Test Tube Gift Sets
Magical Book Gift Ideas:
Every single one of these magical book gift ideas will keep the recipient interacting with their corner of magic in the world!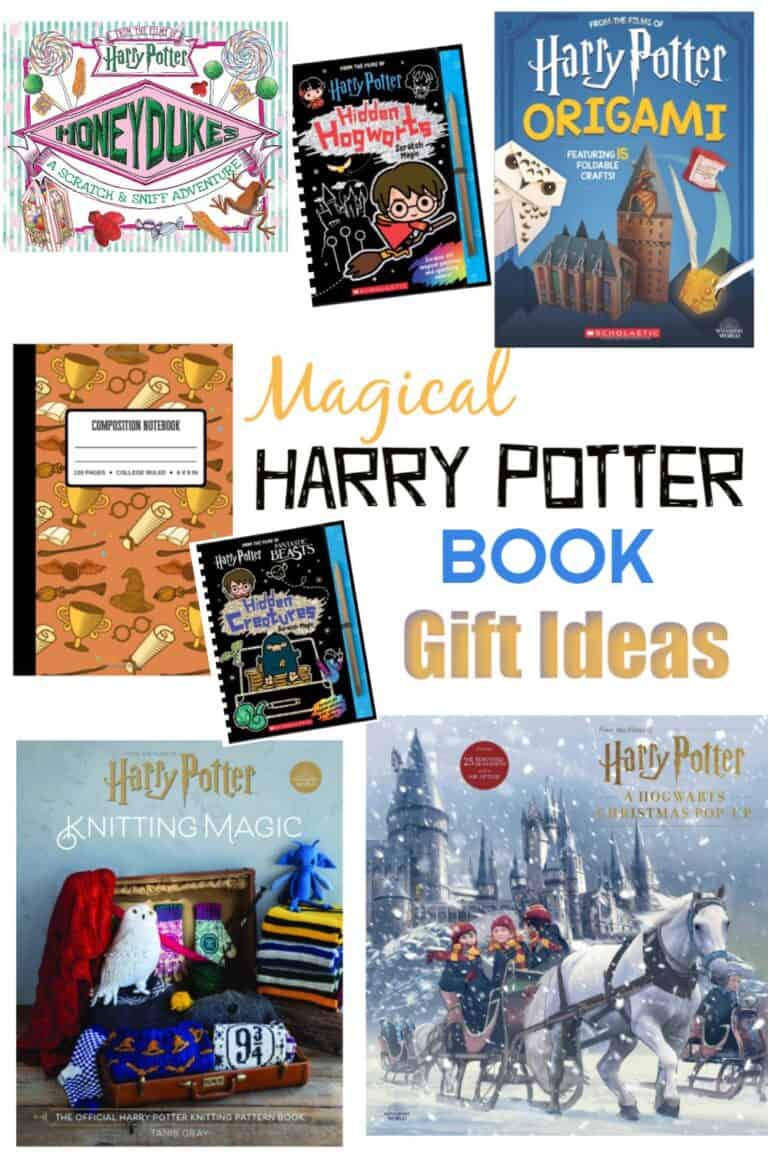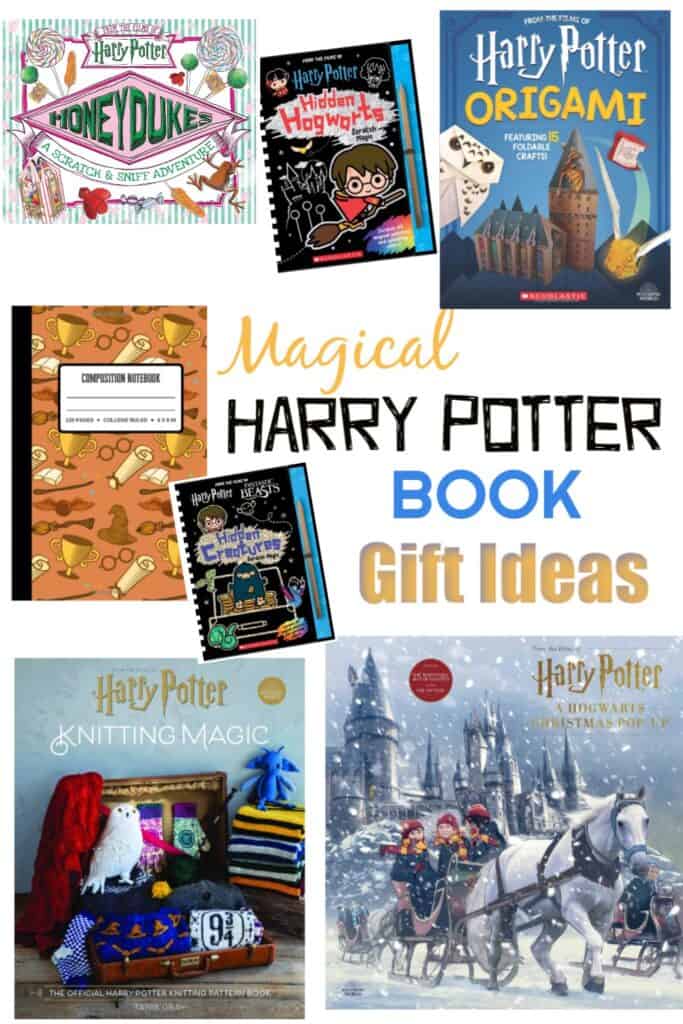 Harry Potter Origami
A Hogwarts Christmas Pop-up
Hidden Creatures Scratch Magic
Hidden Hogwarts Scratch Magic
Harry Potter Knitting Magic
Harry Potter Crochet Kit
Magical Composition Notebook

Honeydukes Scratch & Sniff Adventure
Harry Potter Gifts for Kids:
Mini wizards comes with the CUTEST stuff and these Harry Potter gift ideas below are perhaps some of the cutest I've ever seen!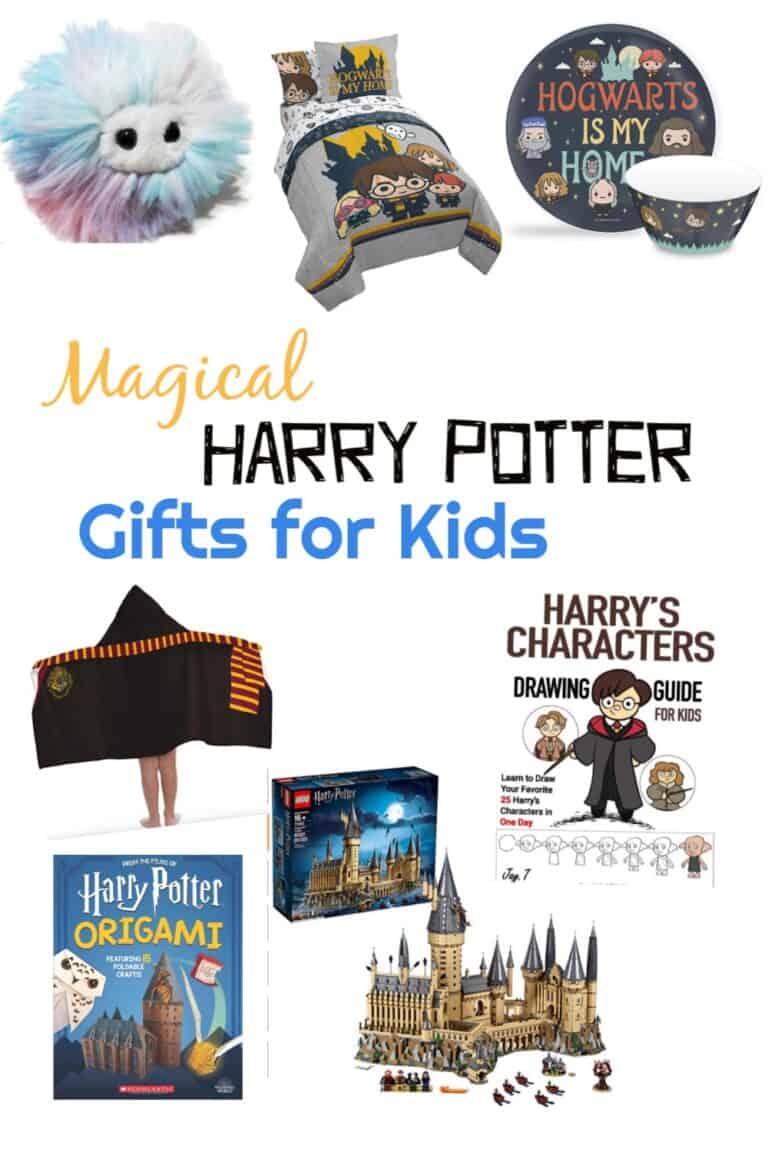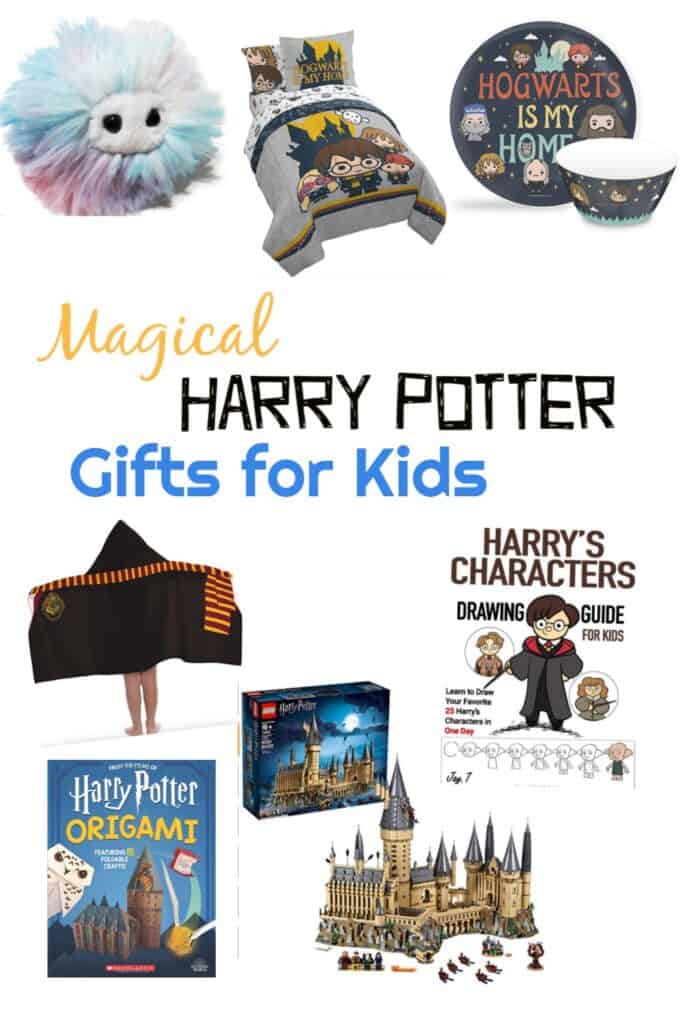 Harry's Characters Drawing Guide for Kids
Harry Potter Hooded Bath Towel
LEGO Hogwarts Castle
Harry Potter & Friends Twin Bed Set
Hogwarts is my Home Dish Set
Pygmy Puff Stress Ball Monster
PSSSSSTTT – the BEST (and cheapest!) place to pick up some Honeydukes style lollipops is definitely the Dollar Tree!!! They make fantastic Harry Potter themed stocking stuffers!
Magical DIY Harry Potter Posts Even Popular with Muggles: