Fun Family Game Night with the Happy Salmon Game Review
This post may contain affiliate links, view our disclosure policy for details.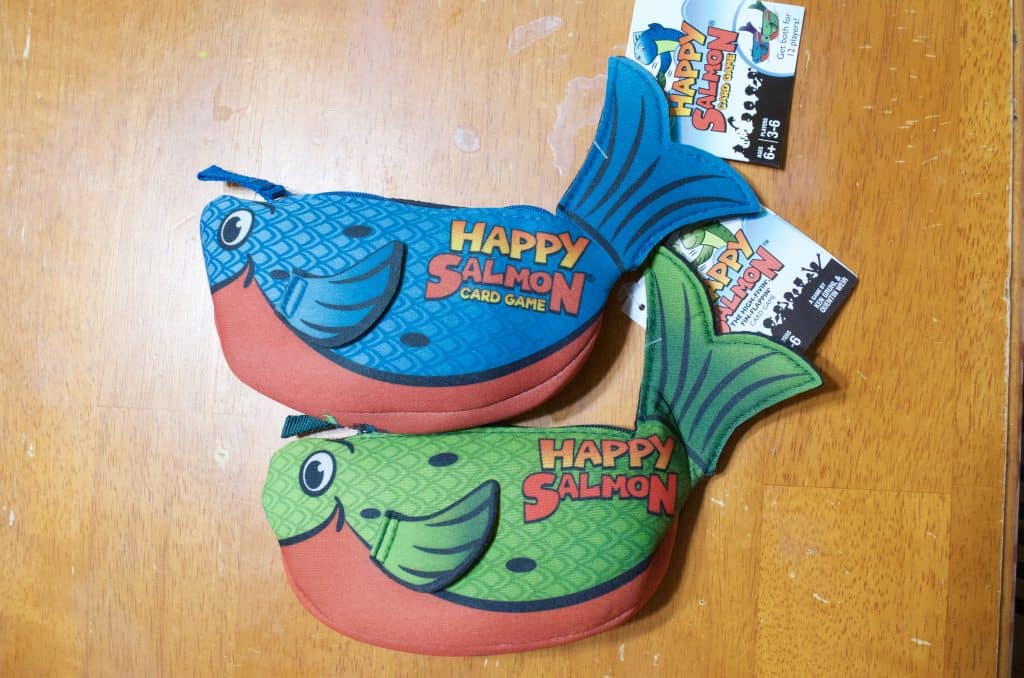 If you're looking for a fantastic stocking stuffer game then look no further than Happy Salmon! I had never heard of it until recently and our family is so glad they sent us the game to review!
Not only are the cards stored in the cutest fish pouches but each pouch, although the same game, has different colors! That means that you can add MORE players to your game!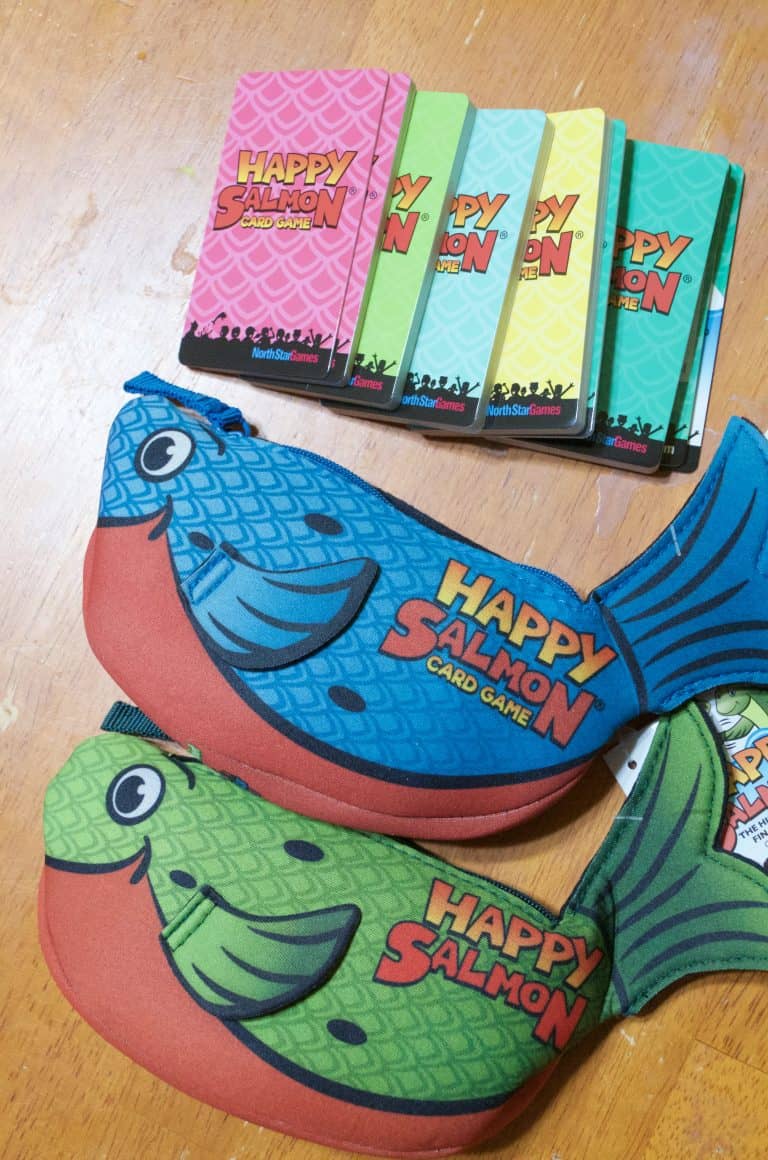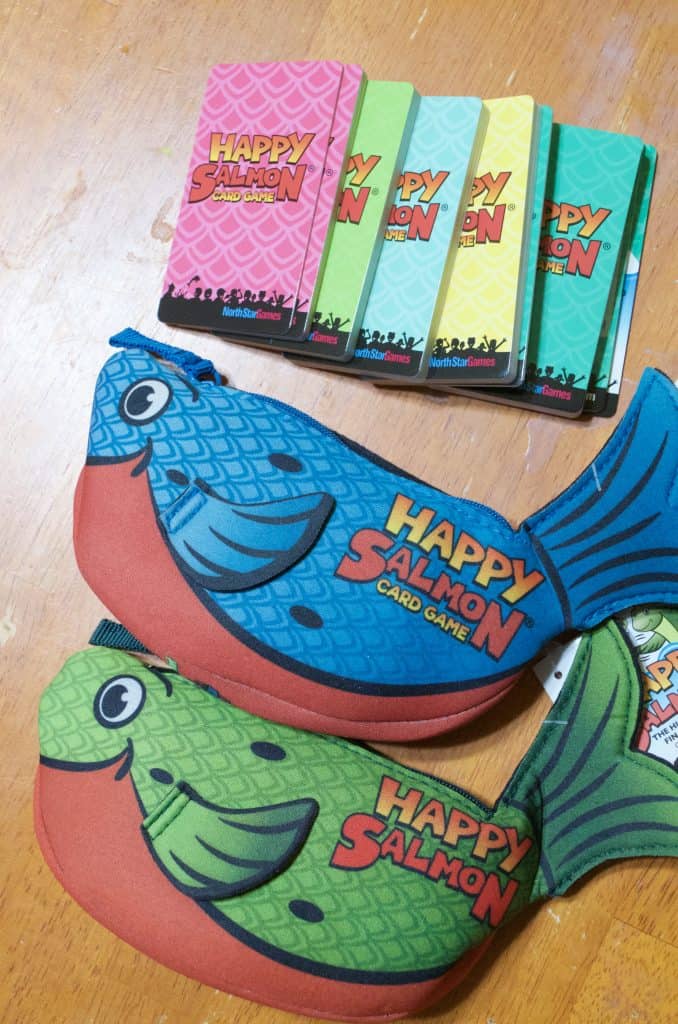 Inside of each salmon you'll find stacks of cards – all color coded. Each player receives one colored stack.
When the game begins you flip your entire stack over and call out your card looking for another player calling out the same card.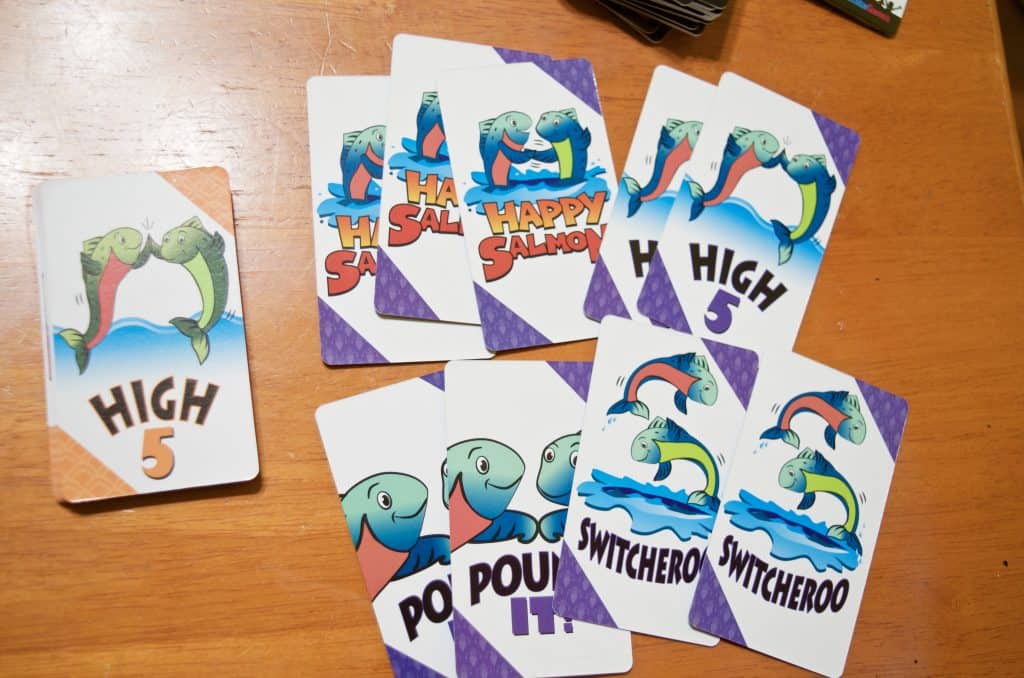 You can watch a short clip of my family playing here on Instagram or watch a longer version of the game played on YouTube.
Each card has a different action that goes with it – like HIGH FIVE or POUND IT! The two matching players must complete the action on the card before they can lay their card to the side and continue working through their pile.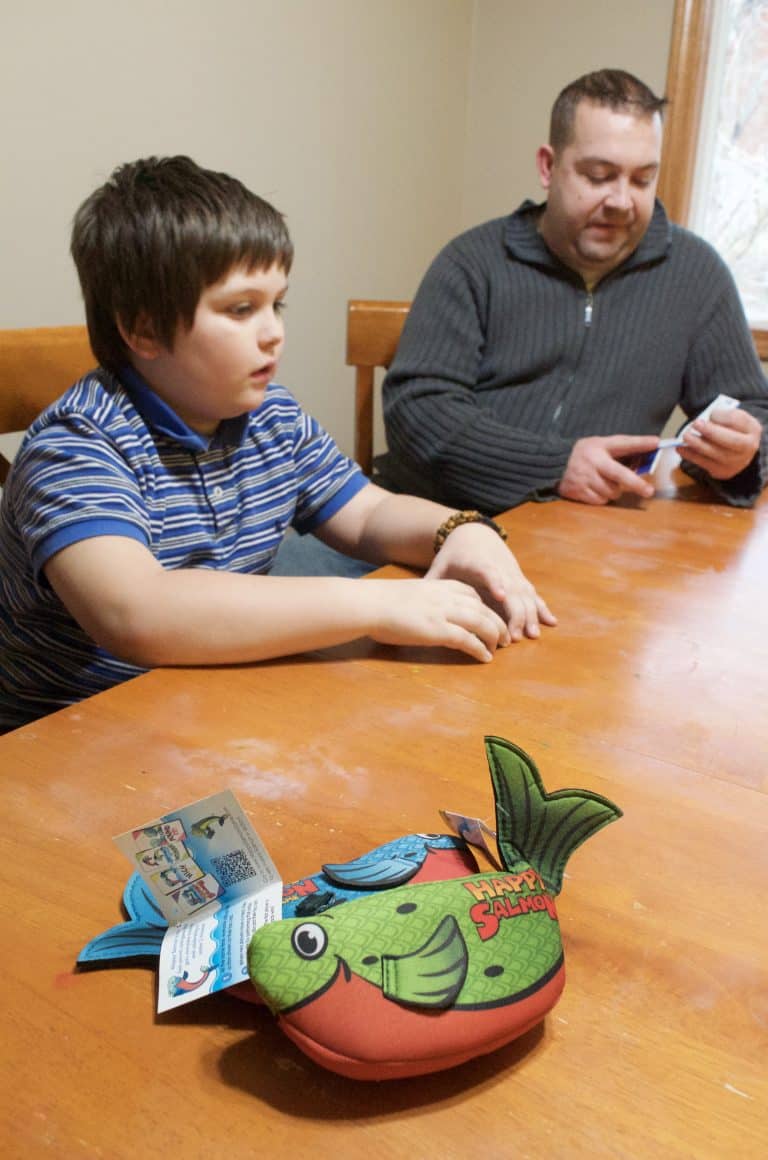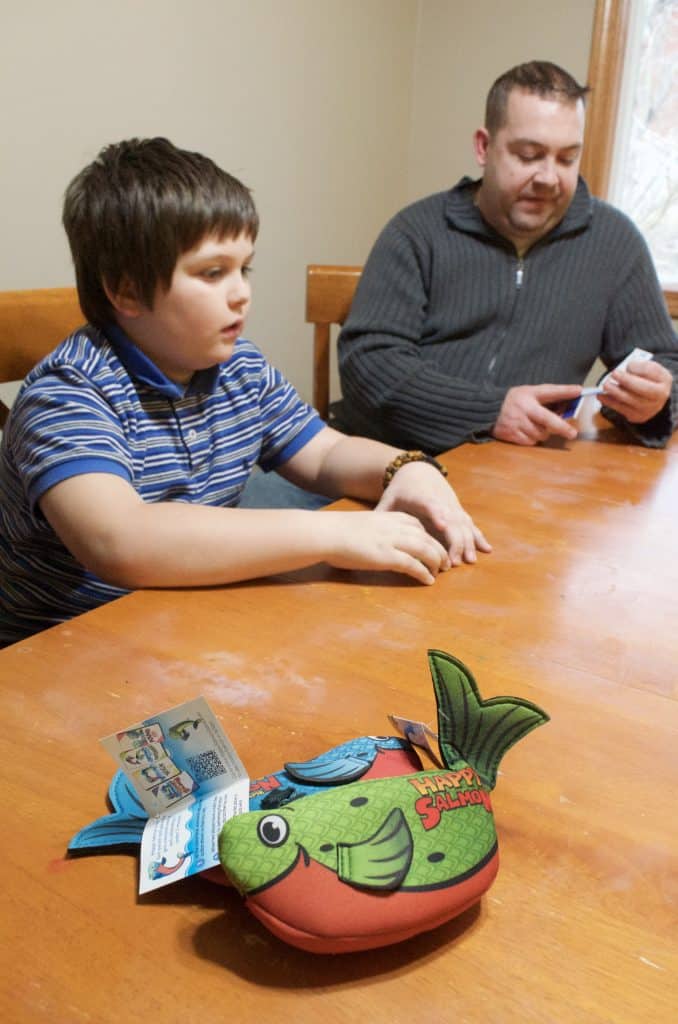 Watch out – it can get pretty noisy and pretty crazy fast! This is the perfect game for all ages in a family because the fish images show you what to do – even if you can't read!
We took this to our family Christmas party and it was crazy fun! It's affordable and is sure to keep you laughing with plenty of memories! Pick it on Amazon today!