Disney's Bambi on Bluray – Special Bonus Features out of the Vault
This post may contain affiliate links, view our disclosure policy for details.
I attended a press junket as a guest of Disney who provided my expenses.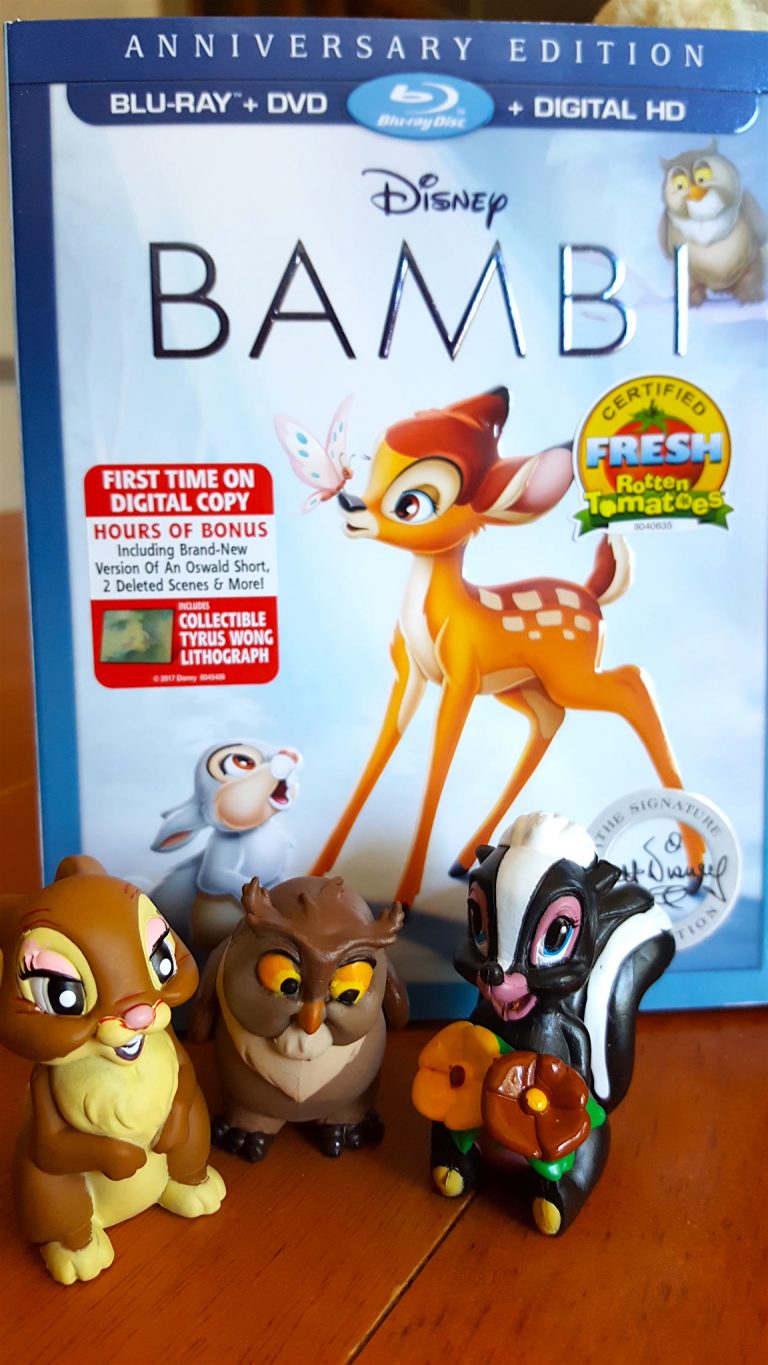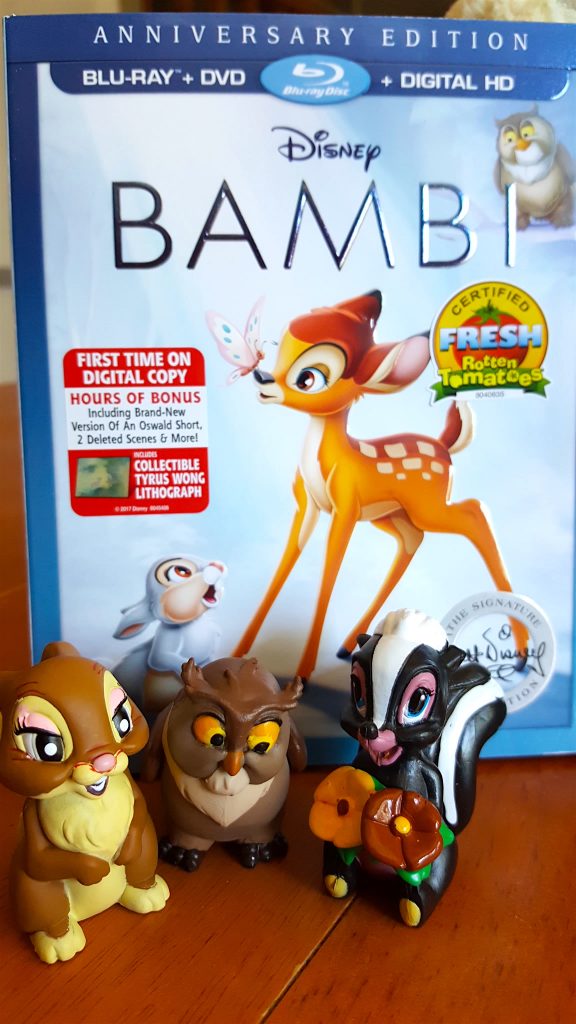 Most of us grew up watching Bambi – can you believe that this year is their 75th Anniversary?! Crazy right!? And I had the incredible once in a lifetime opportunity to interview the original voices for Bambi (Donald Dunagan) and Thumper (Peter Behn) – you can read my interview with them here. Disney is once again opening the vault as part of the Walt Disney Signature Collection. You can order Bambi on Blu-ray / DVD! Digital HD and Disney Movies Anywhere right now and pre-order Bambi here on Blu-ray™, DVD and On-Demand available on June 6! 
What I REALLY love about Bambi on Blu-ray is not just that we now own one of our favorite Disney classics in a format we use most but also because there is tons of included bonus material that we've never seen before! Plus you can watch it in English, Spanish, or French! Some of the bonus material includes:
*Recordings of Walt Disney discussing the challenges & triumphs during the production of Bambi
*Deleted Scenes AND Characters
*Stories & effects that Bambi had on the Studio, other films and artists
*Feature on Tyrus Wong, the artist who inspired the film's soft watercolor backgrounds (Digital HD)
 Watch the Bambi TRAILER below:
In our interview with Disney Visual Artist Paul Felix (and of course with Donnie Dunagan and Paul Behn) we learned of the Disney "zoo" where the animators had the opportunity to interact and watch small deer in order to help them understand how to create them since it was pretty tricky. In the trailer above you can see the photo of Walt Disney with some of the deer. In fact you can see my photo tour of Walt Disney's office here!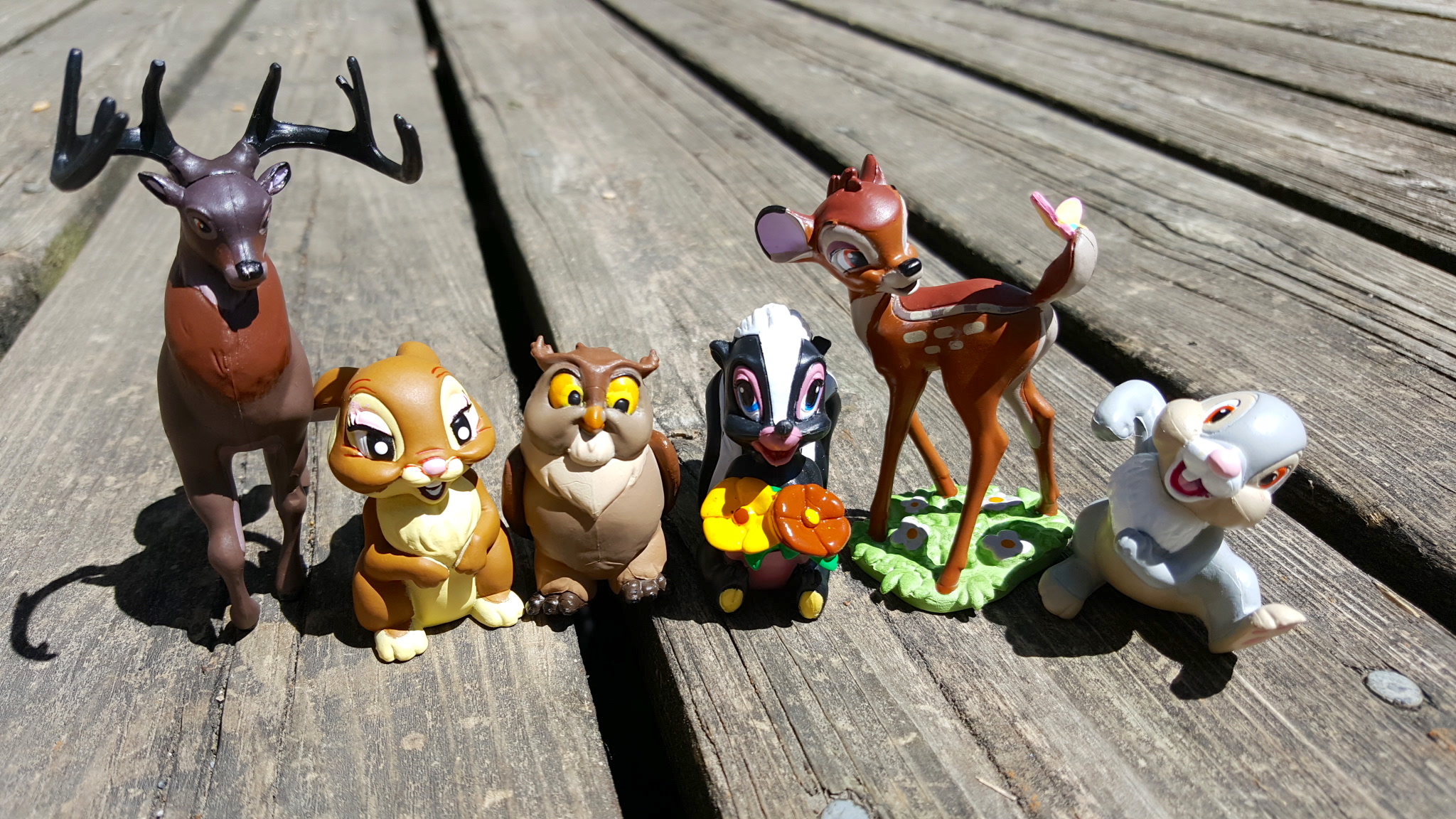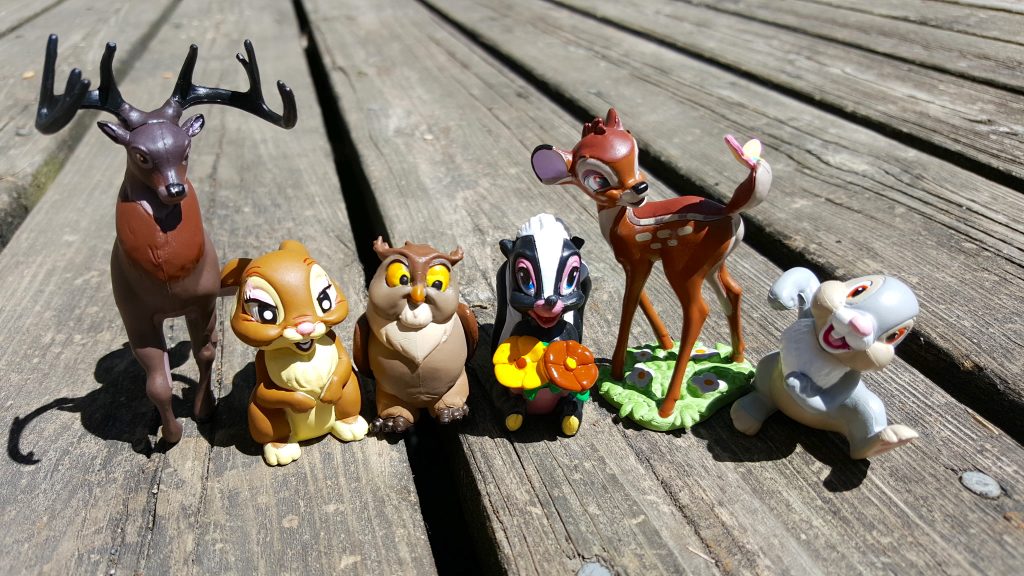 Although most of us have seen Bambi I realize that not everyone has! (hard to believe right?!) SO just in case you have never seen it here is a brief overview:
The timeless tale features an adorable young deer named Bambi who explores the wonders and challenges of the woods with his playful pal Thumper, the lovable skunk Flower, and wise Friend Owl – and ultimately fulfills his destiny as prince of the forest.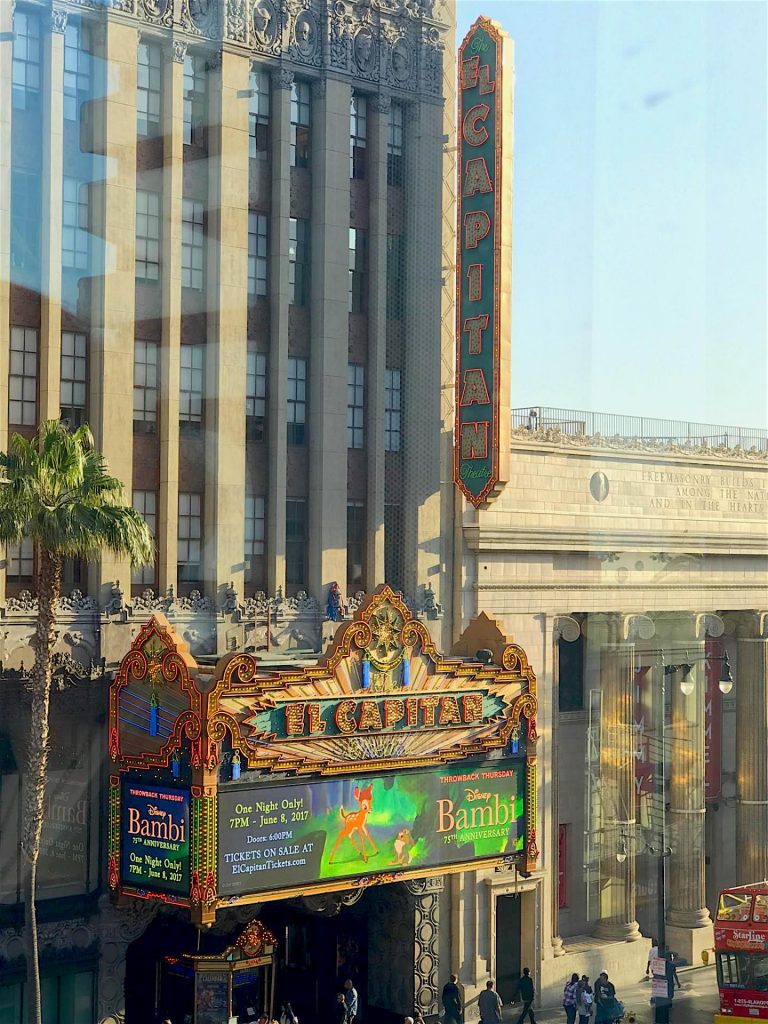 Bambi will be released on Digital HD 5/23 and Blu-ray & DVD 6/6. You can follow Bambi on Facebook or with the hashtag #Bambi on Twitter with Disney Animation.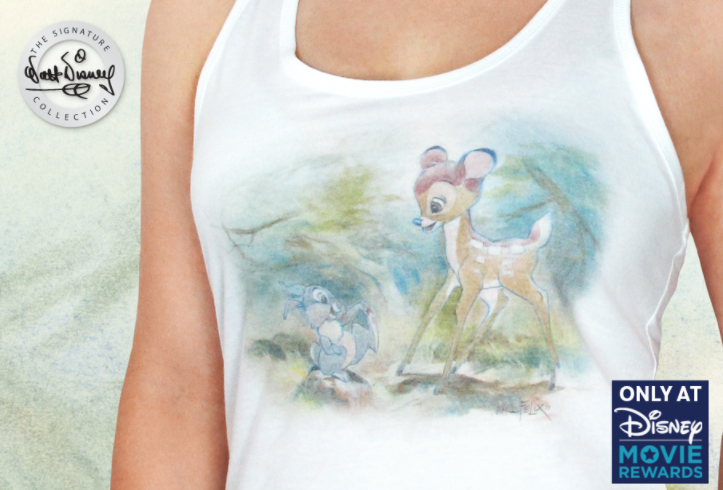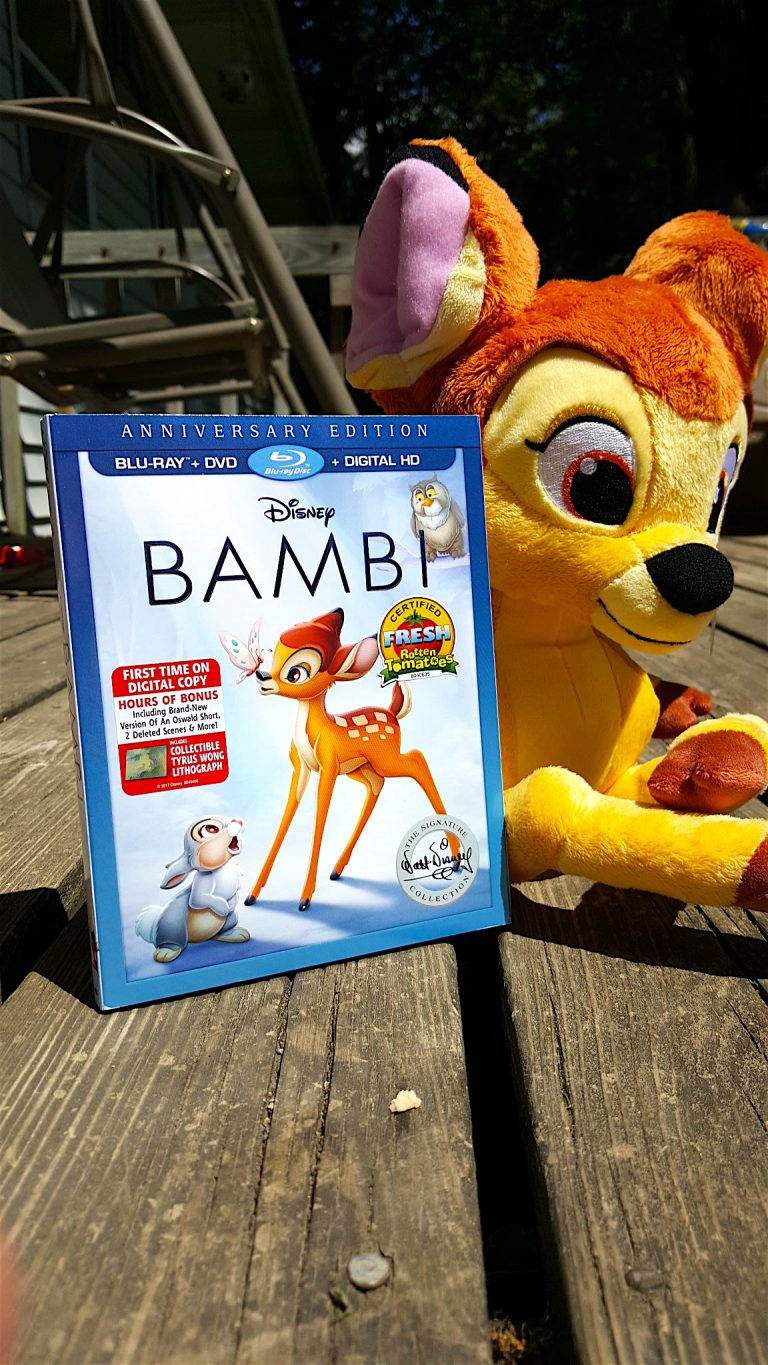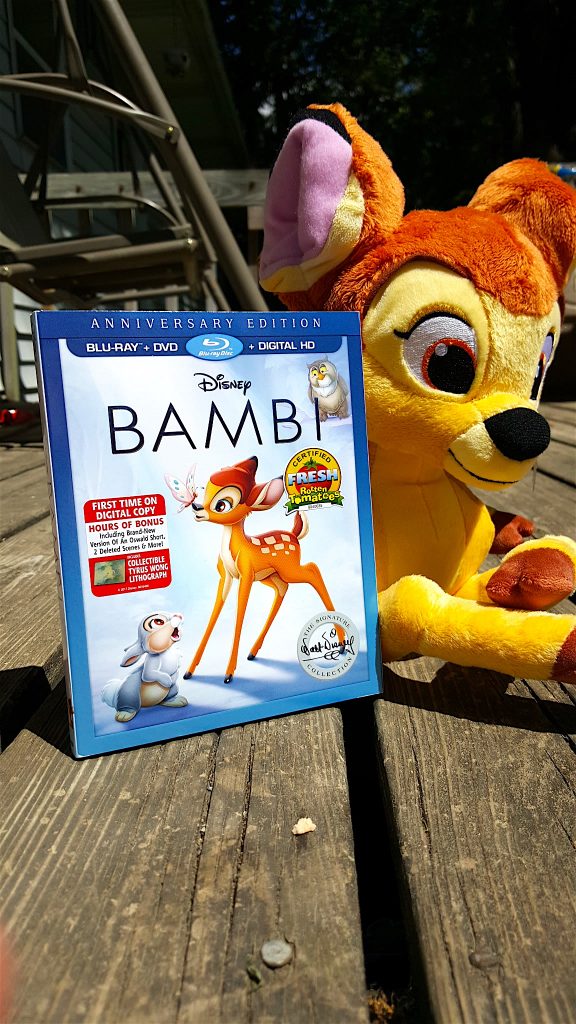 Below is the COMPLETE "bonus features" guide:
BONUS MATERIAL (BLU-RAY & DIGITAL* HD) INCLUDES:
 BRAND NEW:
THE BAMBI EFFECT – "Bambi" was full of innovations for its time. Let's take a look at how those past innovations affected future Disney animated titles all the way up to today.
STUDIO STORIES: "BAMBI" – Recordings of Walt Disney. Listen in on intimate moments where he discusses the challenges, pitfalls and triumphs during the production of "Bambi."
DELETED SCENE: BAMBI'S ICE AND SNOW – Bambi coaxes Thumper and his brothers and sisters to come play on the ice during the first snow.
DELETED SCENE: THE GRASSHOPPER – A grasshopper confronts Bambi and Thumper and finds himself in quite a predicament.
BAMBI FAWN FACTS – Think you know everything there is to know about Bambi and his forest companions? Well, it's time to discover some fun real-life facts about the creatures that live in the forest he calls home.
OSWALD THE LUCKY RABBIT: "AFRICA BEFORE DARK" – Oswald Short.
CELEBRATING TYRUS WONG (DIGITAL EXCLUSIVE) – A heartfelt look at the man who played a key role in the success of "Bambi." Much like Mary Blair and Eyvind Earle, Tyrus Wong had a unique signature style all to his own. The soft water-colored backgrounds and beautiful palettes in "Bambi" were inspired by Tyrus' concept art paintings.
CLASSIC:
DELETED SCENES – Two Leaves, Bambi Stuck on a Reed, Winter Grass, Twitterpated
THE MAKING OF BAMBI: A PRINCE IS BORN

STORY: TELLING THE TALE
CHARACTERS: DRAWN TO NATURE
ACTORS: GIVING VOICE TO ANIMALS
ART DESIGN: IMPRESSIONS OF THE FOREST
MUSIC: NATURE'S SYMPHONY
HISTORY: BACK TO THE BEGINNING

TRICK OF THE TRADE (Excerpt)
INSIDE THE DISNEY ARCHIVES
THE OLD MILL: ANIMATED SHORT
ORIGINAL THEATRICAL TRAILER
THE GOLDEN AGE
*Digital bonus offerings may vary by retailer               
Take this tour inside Walt Disney's Office: